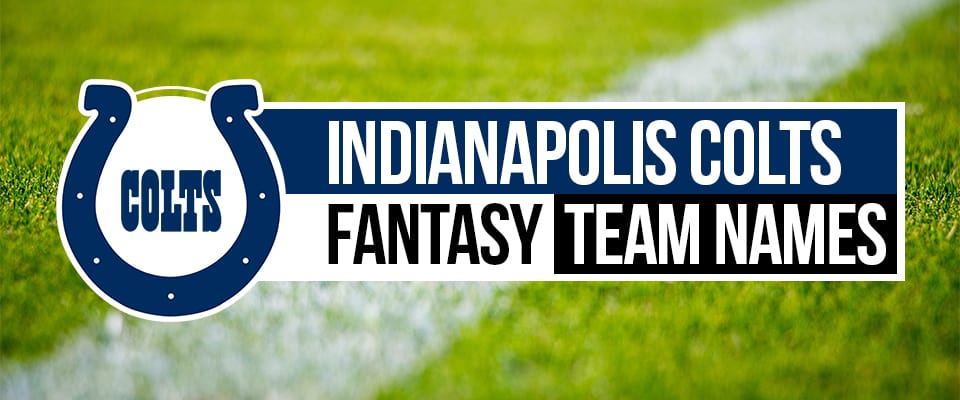 The Indianapolis Colts have newfound hope with the drafting of Anthony Richardson, the amazing quarterback from the University of Florida. Richardson set new QB records in the vertical and long jump, ran a 4.43 40, and wowed observers with his long ball during the NFL Scouting Combine.
With Richardson joining former Jalen Hurts offensive coordinator Shane Steichen, the Colts are poised for a new era. In this article, we'll explore some creative fantasy football names for the Colts in light of their newfound optimism.
Indianapolis Colts Fantasy Names for 2023
Anthony Richardson has the potential to be a game-changer for the Colts. With his arm strength and Taylor's explosive running ability, the Colts' offense could be one of the most dynamic in the league.
Colt Shoulders
Colt Following
Or Colt Leaders if you want to be bold.
Michael Brad Pittmans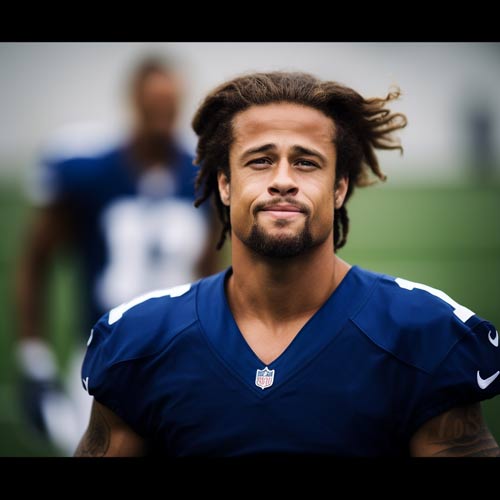 Mosh Pittmans
Michael Pittbulls
Piercing the Veil
Rags to Richardson
The Swamp Sniper
Check out our full list of Anthony Richardson fantasy team names below.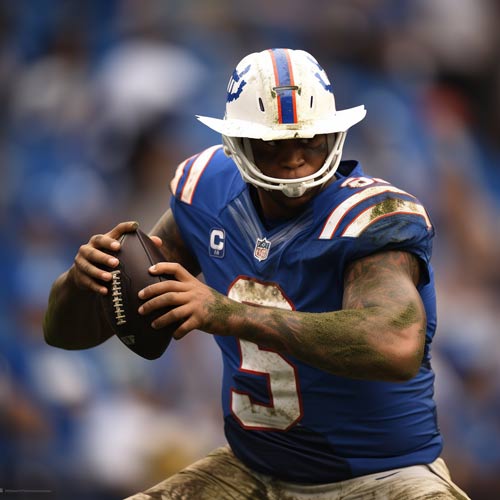 Tears for Pierce
Get Rich or Die Ryan
Irsay Can You See
I Like Reich
Into the Woods
Even Jalani Woods has earned his own fantasy football name (and logo).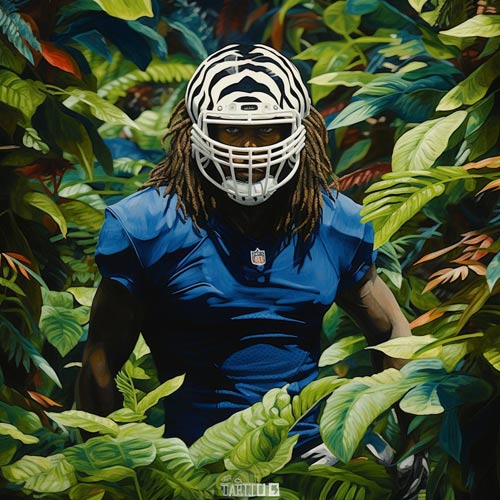 Manning Brothers Retirement Home
Someone, please make this Colts fantasy football name into a t-shirt.
Came and Wentz
Unitas Front
Taylor Made
Be sure to check out our entire article dedicated to Jonathan Taylor fantasy football names.
Suggest an Indianapolis Colts Fantasy Football Name
Your name may be added to this post!
Anthony Richardson Fantasy Football Names
Will Richardson elevate the Colts based purely on his athleticism? That remains to be seen. Will many fantasy owners name their teams after Richardson based purely on his athleticism? Absolutely.
Richardson got his nickname AR-15, but opted to drop the name due to mass shootings. He now goes by the much more politically correct AR.
So, of course, we will focus on Anthony Richardson fantasy football names highlighting AR-15.
The Richardson Rebellion
The Air Anthonies
AR-15 Arial Assault
Indianapolis Colts Fantasy Football Name Generator
Indianapolis Colts Fantasy Football Names From Writers & The Community
Michael Pittman Fantasy Names Ideas
The Pitt Crew
The Pittman Show
The Bottomless Pittmans/autonumber]
Colts Defense Fantasy Football Names
Historically, the Colts' best defensive option has been a great quarterback. Now that Stephon Gilmore, Darius Leonard, and DeForest Buckner are here, the Colts D is scary on its own.
Gilmore Than Words
Filled to the Gills
Stephon And On
Stephontasy Island
DeForest and DeTrees
Young Buckners
Hello Kwity
Paye the Man
Leonard, Part 53
A fantastic Colts team name, unless for some reason you didn't want to reference the works of Bill Cosby.
Andrew Luck Fantasy Football Names
The real question post-retirement: What happens to Andrew Luck's neckbeard?
Out of Luck
Lucked Out
Luck Off
Unlucky Horseshoes
Lame Luck
Peyton Manning Fantasy Football Team Names
Now that he's in the Hall it's officially safe for Colts fans to name their fantasy teams after Peyton again.
Manning Pacquiao
This Indianapolis Colts fantasy football name is begging for a gross photochop.
Manning the Gun
Or Manning Your Battle Stations.
Manning Down
Never Leave a Manning Behind
A Real Manning
More Historical Colts Fantasy Football Names
Here's a nod to some of the franchise's non-quarterbacks.
Thank You, Hilton
TYte Fit
To the Hilton
Unlucky Rivers
A Rivers Runs From It
Luck Ran Out
No Lucks to Give
Hiltons of Fun
You could combine two of our Colts name ideas here: HilTons of TYs.
TYger King
If you're looking for more Tiger King fantasy team names, check out our full list here.
Living on the Edgerrin
Saturday Dwight's All Right for Freeny
For those struggling to keep up, this Colts fantasy name combines these greats:
Jeff Saturday
Dwight Freeny
Dungy Beetles
For such a classy dude, this is a seriously gross Colts fantasy team name idea. But maybe you party like that?
Marvin's Room
Wayney Days
Indianapolis Colts Fantasy Football Names From Readers
Alec pierce Bronson
Submitted by: Jeremy obando
Indianapolis Colts Fantasy Team Names from Around the Internet
Lo, just as Indianapolis swiped the Colts from Baltimore, so too have we swiped the best Colts fantasy team names.
Hilton Honors Club
Suit and TY
Unitas We Stand
My Cousin Vinatieri
Dungys and Dragons
Make it Wayne
Fantasy Team Name Ideas for Other NFL Teams