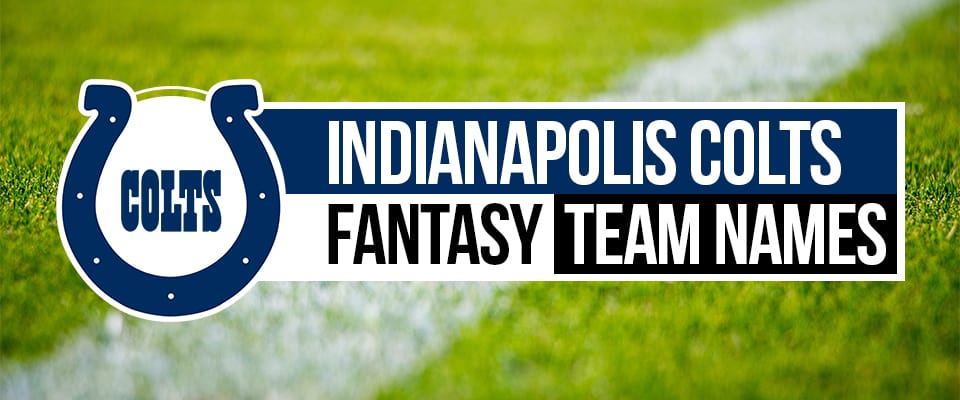 Andrew Luck's retirement felt like the Colt's fiancée dumped them right before the wedding. I guess that makes poor Jacoby Brissett the rebound boyfriend (just like in 2017 when the Colts and Luck were "taking a break").
Now the Colts are starting a new relationship with one Mr. Phillip Rivers. Sure, he's a little older. But who knows, maybe it could lead to something serious?
To celebrate this budding relationship, here's a fresh batch of Indianapolis Colts fantasy football names for 2021.
Philip Rivers Fantasy Football Team Names
Philip Rivers has put up some pretty incredible career numbers. Is Indy where he finally ices his Hall of Fame credentials?
PhilLip Service
A Rivers Runs Through It
This Colts fantasy name is ironic, really. For all of Phillip Rivers' many talents, I don't know anyone that would say running is among them.
Riversing the Aging Process
Lucky Rivers
A common poker term meaning that you got a good card late in the hand. That could also describe the Colts' acquisition of Rivers.
Wabash Rivers
Now that's an inside Indiana name. You could go more in-depth with White Rivers. But that might be getting edgy for some leagues.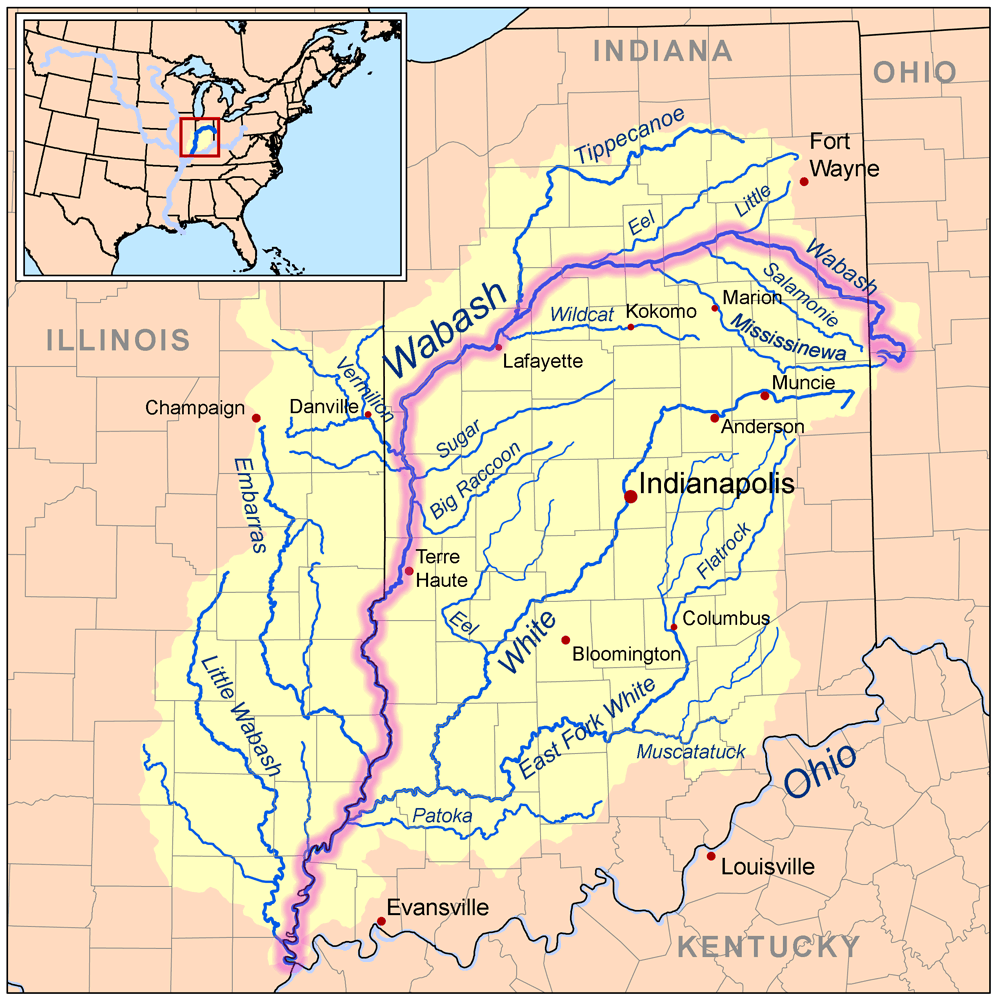 T.Y. Hilton Fantasy Football Team Names
Paris and Nikki's brother from another mother has also compiled some pretty decent stats for himself. He may never reach Harrison-Wayne levels, but he will certainly go down as the best wide receiver of the Luck era.
Thank You, Hilton
TY is the standard abbreviation for "thank you". And that's fitting because he deserves Colts fans' gratitude for his years of service.
TYte Fit
To the Hilton
Hiltons of Fun
You could combine two of our Colts name ideas here: HilTons of TYs.
TYger King
Brace yourselves. The flood of Tiger King fantasy football team names are coming!
Marlon Mack Fantasy Football Team Names
Marlon Mack put together consecutive, solid fantasy seasons. Is this the year he finally attains true RB1 (or at least rock-solid RB2) status?
Return of the Mack
Marlon Fishing
Macksimum Effort
Mack Truck
Macksed Out
Holy Mack-erel!
Mack Out Sesh
Sexy.
Colts Defense Fantasy Football Names
It seems like the Colts' best defensive option is a great quarterback. Now that Justin Houston and Darius Leonard here, the Colts finally have legit defensive talent.
Houston, We Have the Solution
DeForest and DeTrees
Darius, Buckner, Houstie, and the Blowfish
Colt Shoulder
Leonard, Part 53
A fantastic Colts team name, unless for some reason you didn't want to reference the works of Bill Cosby.
Andrew Luck Fantasy Football Names
The real question post-retirement: What happens to Andrew Luck's neckbeard?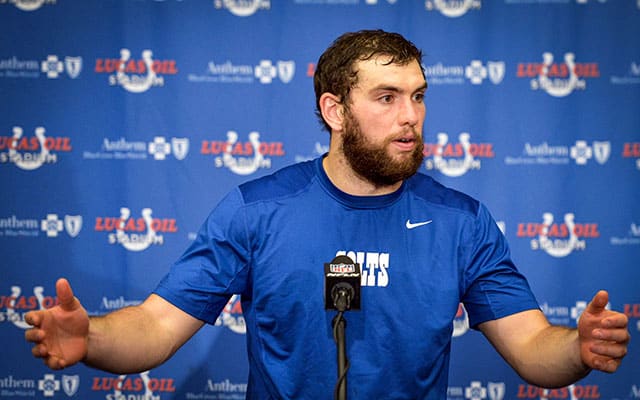 Luck Ran Out
Lucked Out
Out of Luck
No Lucks to Give
Luck Off
Unlucky Horseshoes
Lame Luck
Peyton Manning Fantasy Football Team Names
Is it safe for Colts fans to name their fantasy teams after Peyton again?
Manning Brothers Retirement Home
Someone, please make this Colts fantasy football name into a t-shirt.
Manning the Guns
Or Manning Your Battle Stations.
Manning Down
The previous name's corollary, Never Leave a Manning Behind.
A Real Manning
Manning Pacquiao
This Indianapolis Colts fantasy football name is begging for a gross photochop.
Historical Indianapolis Colts Fantasy Names
Indy has essentially had two quarterbacks over the last decade (sorry again, Jacoby). Here's a nod to some of the franchise's non-quarterbacks.
Living on the Edgerrin
Saturday Dwight's All Right for Freeny
For those struggling to keep up, this Colts fantasy name combines these greats:
Jeff Saturday
Dwight Freeny
Dungy Beetles
For such a classy dude, this is a seriously gross Colts fantasy team name idea. But maybe you party like that?
Colts Fantasy Football Names from Around the Internet
Lo, just as Indianapolis swiped the Colts from Baltimore, so we too have brought the web's best Colts names to you now.
Colt Following
Unitas We Stand
Big Mack Attack
Mack Street Boyz
Hilton Honors Club
Suit and TY
My Cousin Vinatieri
Dungys and Dragons
Make it Wayne
O'Doyle Rules!
Fantasy Team Name Ideas for Other NFL Teams