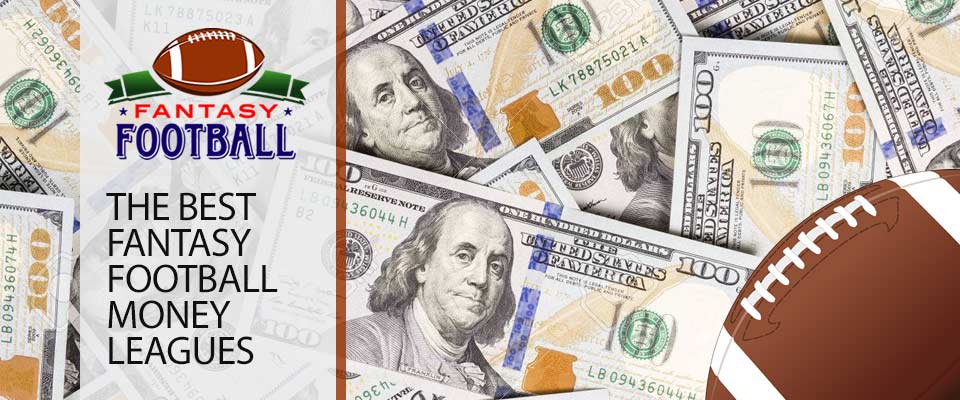 With fantasy football money leagues, you get all the enjoyment of a seasonal fantasy league, but with a guaranteed cash prize. We're talking big, guaranteed payouts like the 2 million-dollar grand prize at Underdog Fantasy.
In this article, I take a look at the best money leagues of 2023, what makes them unique, and how much cash you stand to win if you take home the championship.
| Money League | Category | Entry Fee | Grand Prize | Promo Code | |
| --- | --- | --- | --- | --- | --- |
| | Best low-fee, high-payout ($2M) tournament | $25 | $2,000,000 | $100 deposit match* | |
| | Best dynasty money leagues | $77 | $600 | $25 credit* | |
| | Best high-stakes league payout percentage | $3,000 | $17,580 | | |
| | Best low-stakes league payout percentage | $20 | $122 | | |
Comparing Money Leagues with the Best Payouts
Some money leagues have hundreds of entrants and enormous grand prizes. Other leagues use a standard, single-league structure and distribute some percentage of the entry fees to the top teams.
Let's look at each of these scenarios in detail, along with where you can sign-up for the various leagues.
Big money leagues with enormous payouts
If you're looking for the biggest payouts possible, you'll want to enter a money league with a significant grand prize. Although the entry fees for these cash leagues are also quite significant, you can enter a much cheaper satellite to earn an entry into the bigger contests.
In these types of leagues, you'll need to finish well in a standard league (usually as the champ or runner-up) to gain entry to the championship round. In the championship round (Weeks 14, 15, & 16), the team with the highest point output wins the grand prize.

| Money League | Promo Code | Grand Prize | Prize Pool | Fee | Satellite | 2nd/3rd | Draft Types | Escrows Funds | |
| --- | --- | --- | --- | --- | --- | --- | --- | --- | --- |
| | $100 deposit match* | $2,000,000 | $10,000,000 | $25 | n/a | $1,000,000 / $500,000 | Live Snake, Best Ball | | |
| | $25 credit* | $1,000,000 | $5,910,000 | $2,000 | $250 | $200,000 / $100,000 | Live Snake, Auction | Mark W. Yaros, Esq | |
| | $25 credit* | $500,000 | $4,395,750 | $350 | $35 | $150,000, $50,000 | Live Snake, Auction | Mark W. Yaros, Esq | |
*Strict limit of one per user.
High stakes money leagues
High stakes fantasy leagues follow the traditional format of a regular season and playoffs (no championship round). They have high entry fees and substantial payouts.
Here I compare the highest-stakes contests for some of the most popular money league sites. These sites do offer leagues that are less expensive (see below).
| Money League | Entry | 1st | 2nd | 3rd | Payout | Draft Types | Escrows Funds | Platform | |
| --- | --- | --- | --- | --- | --- | --- | --- | --- | --- |
| | $3,000 | $17,580 | $11,251 | $6,329 | 98% | Live Snake, Email, Auction | Daeh Law | Proprietary & MyFantasyLeague | |
| | $1,500 | $10,500 | $3,300 | $2,950 | 93% | Live Snake, Auction, Email | No | Proprietary | |
| | $2,000 | $12,000 | $6,000 | $4,000 | 92% | Live Snake | No | Proprietary | |
| | $1000 | $7,550 | $2,320 | $670 | 88% | Live Snake, Email, Auction | Daeh Law | MyFantasyLeague | |
| | $2,719 | $19,000 | $7,250 | $0 | 80% | Live Snake | Huntington National Bank | MyFantasyLeague | |
| | $1,250 | $8,500 | $3,150 | $1,450 | 87% | Live Snake | Mark W. Yaros, Esq | Proprietary | |
Low stakes money leagues
If you're looking for a prize league with a lower price-point, one of these should suffice. These are the least expensive leagues offered by the most popular sites.
| Money League | Entry | 1st | 2nd | 3rd | Payout | Draft Types | Escrows Funds | Software Platform | |
| --- | --- | --- | --- | --- | --- | --- | --- | --- | --- |
| | $20 | $122 | $58 | $20 | 83% | Live Snake, Email, Auction | Daeh Law | Proprietary & MyFantasyLeague | |
| | $35 | $300 | $35 | $0 | 80% | Live Snake, Auction | Mark W. Yaros, Esq | Proprietary | |
| | $73 | $425 | $145 | $35 | 73% | Live Snake, Email, Auction | Daeh Law | MyFantasyLeague | |
| | $30 | $200 | $50 | $0 | 69% | Live Snake | No | Proprietary | |
| | $31 | $180 | $75 | $0 | 69% | Live Snake, Email | Huntington National Bank | MyFantasyLeague | |
| | $25 | $125 | $30 | $25 | 60% | Live Snake, Auction, Email | No | Proprietary | |
The Best Fantasy Football Money Leagues of 2023
Preparing this article, I spent considerable time researching and analyzing the best fantasy football money leagues. Below, I review my favorite paid fantasy leagues for 2023.
Remember that each fantasy money league has a unique angle that sets them apart. As such, it's essential to understand what each has to offer before you sign-up.
Underdog Fantasy offers the biggest prize payout of 2023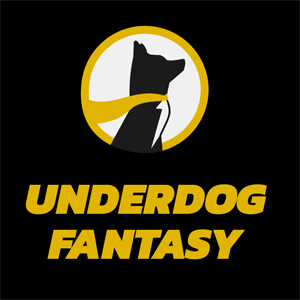 In 2022, the distinction of hosting the fantasy football money league with the biggest payout goes to Underdog Fantasy. They're a relatively new player but have made a big splash by offering low-entry, high-payout leagues across various sports.
This year, their Best Ball Mania III contest offers the biggest grand prize in the industry: $2,000,000 to the 1st-place finisher. And best of all, it only costs $25 to get in on the action.
But you don't have to finish first to win big money in this contest. Here are the prizes for other top players:
Top Scorer: $1,000,000
2nd Place: $1,000,000
3rd Place: $500,000
Right now, they're even offering up to a $100 deposit match if you use the promo code: CHEATSHEET. You'll also earn a free entry into a contest or two. Be sure to check them out.
---
FFPC has every time of money league imaginable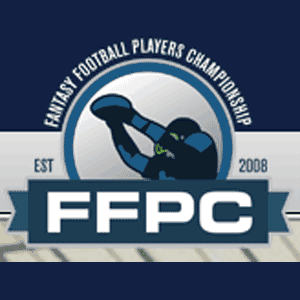 The Fantasy Football Player's Championship website hosts tons of money leagues that cater to owners specializing in high-stakes fantasy football. They host two online tournaments with some of the most massive cash payouts, one being the de-facto fantasy football world championship.
FFPC's FootballGuys' Player's Championship is an elite fantasy football league with a top payout of $500,000 and a prize pool of $4,395,750. Anyone finishing in the top 700 will earn an entry into the same tournament next year.
The FFPC Main Event is back in 2023 with an even bigger grand prize: $1,000,000! And if that's not enough, the grand prize winner all also win this incredible trophy.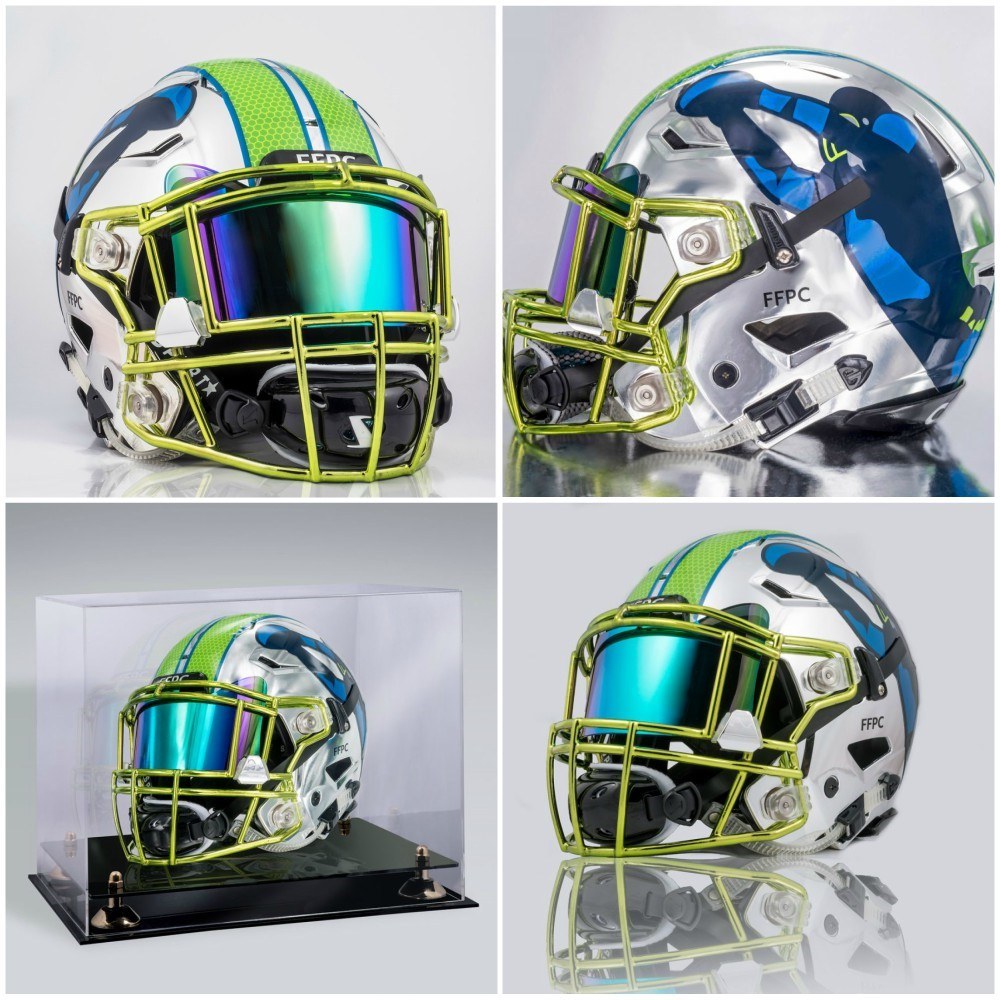 The 3-day event is held at the Planet Hollywood Resort in Vegas and is one of the biggest parties in the fantasy football world. There are live drafts, game viewing parties, and other Vegas-style shenanigans round the clock.
FFPC Promo Code for 2023
This year, new users can utilize use our FFPC promo code to get a $25 discount on any contest entry (limit one per household, please). This means you can enter one of their $35 satellites for only $10.
The Championship team in these $35 satellites wins an entry into the FootballGuys' Player's Championship tournament. You can also take your cash winnings and enter a $250 satellite, where the winner will be playing for the big $1,000,000 grand prize in the Main Event.
To claim this FFPC promo code, you only need to use this link and register for an account. Then on the payment page, you'll see the discount automatically applied.

Alternatively, you can always enter our FFPC Promo code (Cheatsheetwarroom25) directly when you register for a league.

---
Play 2-Game weeks at Apex Fantasy Leagues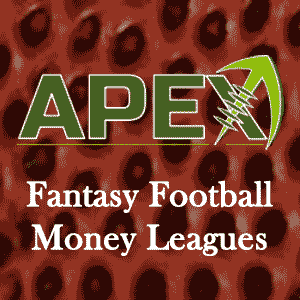 Apex advertises some of the highest payouts of any money league host. They even support leagues that utilize auction-style drafting.
Apex awards 1st, 2nd, and 3rd place finishers, whereas most paid leagues only recognize the Champion and the runner-up. Third-place finishers typically win their money back, but that can still help soothe the sting of a playoff loss.
Apex's framework minimizes the luck factor
Apex Fantasy Leagues pioneered a brilliant twist on fantasy league scheduling: the two-game week. This format mitigates the fantasy luck factor by making you compete against both a H2H opponent and the average league score each week.
Say you have a monster week, finishing 2nd in scoring, but you happen to be playing the league's top scorer. For that week, you'd still finish with a 1-1 record.
This is because for that week you'll lose to the high-scorer, but beat the league average. The 2-game per week format is a smart way to increase the odds that the best owners end in the money.
'Enhanced' leagues increase payouts
Apex goes to great lengths to ensure their leagues are full. If a league is at risk of not being full near the draft time, Apex will add more money to the Champion's prize at no additional cost to the owners. They call this a league enhancement.
When's the last time you didn't have to pay for an enhancement?
This year, they've already increased the prize money for one league by $600! Join their mailing list to get notified of recent enhancements.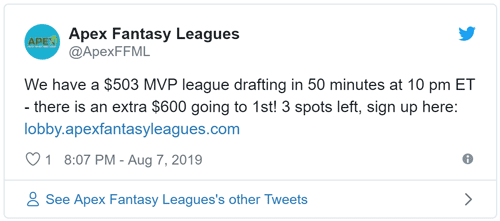 ---
Custom options abound in Masters Fantasy Football Cash Leagues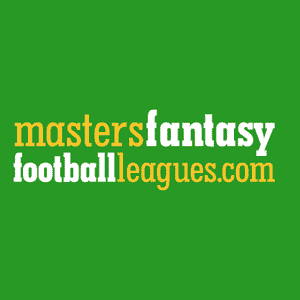 Masters Fantasy Football Leagues hosts money leagues ranging from $30 Tin leagues all the way up to $2,665 Titanium leagues. Their Titanium leagues are some of the best, paid fantasy football leagues if you're looking for both significant payouts and limited owners.
They support standard leagues, NFL playoff leagues, and dynasty fantasy leagues (on proprietary software), including an option to claim orphaned dynasty teams. Masters also hosts mid-season leagues for seasonal owners who've seen their rosters devastated by injury, hit a streak of bad luck, or just weren't able to join a league at the beginning of the season.
Masters' $19,000 Titanium leagues have some of the best payouts for a single league fantasy championship prize. And they keep all of their prize money in escrow, so you know your money will be safe.
---
RealTime hosts the largest variety of fantasy football prize leagues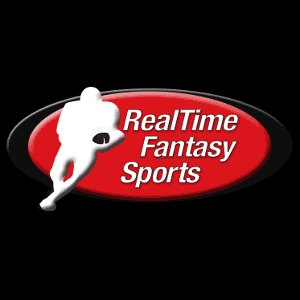 RealTime Fantasy Sports hosts some of the most reputable money leagues online. They've been around for over 20 years, so you know they're legit.
They run leagues on proprietary software, which now supports daily fantasy sports contests (on platforms like DraftKings, FanDuel, etc.) in addition to their prize leagues.
Of all the fantasy football pay leagues in this article, RealTime Fantasy Sports has the most significant number of league types from which to choose. Their site currently lists thirteen different money league variations.
I particularly like the fact that RealTime hosts two different types of playoff leagues: the Playoff Challenge and a $50,000 PostSeason Shootout. These leagues are a fun way to extend your season if you didn't advance to the playoffs in a standard league.
---
DataForce offers money leagues with minimal buy-in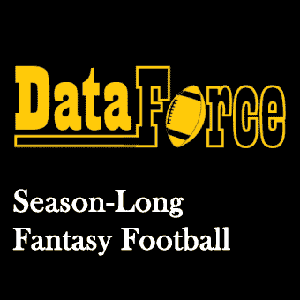 DataForce has been in the computer software business since 1987, but they've only been hosting NFL fantasy money leagues since 2015. Although their site isn't as sleek as sites like FFPC, you can tell that they pay attention to detail and value customer service.
While they do host a few leagues on MyFantasyLeague.com, the majority of their leagues run on their proprietary platform. They support standard, flex, super-flex, keeper, dynasty, and salary cap leagues of various sizes. Buy-ins range from $20 to $3000.
DataForce's high payout percentages prove they host the best pay fantasy football leagues for owners seeking the biggest return on their entry fee. Even their low-stakes money leagues pay out as much as 80% of the total prize pool, and this rate can climb as high as 98% for their big payout leagues.
---
Fuzzy's Fantasy Football is a simple site with generous payouts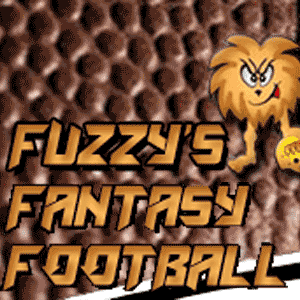 One look at Fuzzy's league lobby and you'll think you've entered the Wayback Machine circa 1994. But even though their site design is dated, you can tell that they run their leagues efficiently.
Fuzzy's Fantasy Football hosts quite a large number of leagues with entry fees varying from $25 to $1,500. Their payouts range from 60%-93% of the buy-in, with higher stakes leagues offering significant returns.
If those payouts just won't cut it, and you're looking for higher stakes money leagues, Fuzzies has you covered. Contact them directly, and they'll arrange leagues with up to $5K buy-ins. Their testimonials show that their customer base is pleased with their services.
Choosing a Money League that Matches your Ability and Payout Goals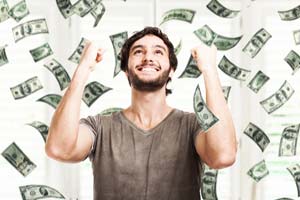 Maybe you can't find enough friends to fill up a private fantasy football league. Perhaps you're sick of your boring league settings and want to try out a new format. Maybe you've grown tired of beating your friends and are ready for a bigger challenge with a more significant payout.
Whatever your reason for branching out, the right prize league can be your ticket to a winning season with a pot of gold waiting at the end of the playoffs. But with so much prize money on the line, it's essential to educate yourself about how they operate.
Playing in the wrong league can be expensive, and a potential money drain if you don't understand the league rules.
How Fantasy Football Money Leagues Work
Online money league fantasy sites perform several critical functions for their participating owners. These include:
Collect league fees – They collect league fees from all owners before the season starts, ensuring you don't have to deal with deadbeat owners.
Fill leagues to capacity – They actively recruit owners to ensure their paid fantasy leagues are full and can award the highest cash prize possible.
Act as commissioner – They handle league disputes should they arise, letting you focus more on winning and less on league affairs.
Distribute the winnings – The promptly pay each league champion after the season ends.
Money leagues offer a variety of league types, points scoring systems, and payout structures. These include standard scoring leagues, PPR leagues, and just every other derivation you can imagine.
Preparation is key when there is money on the line
If you've decided to invest your hard-earned money into a cash league, it's essential that you prepare for your draft. My favorite fantasy draft kit for draft preparation is the Ultimate Draft Kit from the Fantasy Footballers.
This kit has everything you need for your draft, and I use it for all of my leagues. You can read more about it in my review of the Ultimate Draft Kit.
For those looking to make a longer-term commitment, you can join a new keeper or dynasty money leagues as well. You can even adopt an orphaned team from an existing cash fantasy football league (usually at a discounted price).
Let's look at some of the more obscure types of cash leagues.
Specialized money league formats
While most money leagues support your standard seasonal league formats, some cash league hosts do offer obscure formats. Let's look at a few specific money league formats in more detail.
Super Bracket Tournament Money Leagues
Super Bracket Money Leagues support a significant number of owners and organize teams into tournament-style brackets. These are similar to what you'd see in a March Madness bracket.
In this type of cash league, you move on if you win. But if you lose just once, you're out. The tournament goes on until they crown the final, undefeated champion.
Set and Forget Fantasy Football Leagues
Best Ball leagues are popular and growing in popularity each year. You draft a team at the start of a season and automatically accumulate points from your top-performing players.
Best Ball strategy is dead-simple as you never have to worry about trades, waivers, or even setting a weekly lineup. It's the ultimate set it and forget it fantasy football league.
Terminator Money Leagues are similar to survivor pools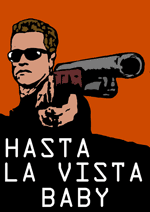 In Terminator Leagues, you have to terminate a player from your roster. In this way, they are similar to survivor pools that ask you to pick NFL game winners until you lose.
You start with 26 players on your roster and play in weekly head-to-head games. Try to build the best record as your team shrinks down to your final 11 players.
As you might guess, in Terminator Leagues it's critical to draft an incredibly deep roster of players. Staying current with reputable fantasy football advice sites can help you prepare for the big day.
Does your state permit fantasy football leagues for money?
Playing free fantasy football is legal in all US states for players of any age. But once you try to join fantasy leagues for money, you must abide by federal and state laws.
Real-money fantasy football leagues are considered a form of DFS gaming, so sites do not let players under a certain age participate. This minimum age is typically eighteen years old, though in some states you must be twenty-one.
DFS gaming is not necessarily the same thing as online sports wagering. So be sure to check the laws of your home state to determine which laws apply to you.
Make sure you check the fine print on your money site's terms of service before signing up. You may also have to validate your identity, similar to what you have to do to play on the most popular DFS sites.
Find an entry fee and payout structure that works for your budget
Money league entry fees range in price from tens to thousands of dollars. As such, it shouldn't be too difficult to find a league that you can comfortably afford.
Your typical cash league will pay-out between 55% and 88% of the total entry fees. The money league host keeps the remaining balance as a fee for administering the league.
As a general rule, smaller-stakes leagues pay out a smaller percentage of the total prize pool than the larger buy-in ones. Some money leagues also award the best teams with entries into leagues with more significant payouts.
Looking for a way to fund money league entry? In your seasonal league, create a punishment where the last-placed team has to contribute to a money league fund. Then, every few years, use those funds to finance a money league entry where the league champs get to co-manage the team (and share the prize money). Check out more fantasy football punishment ideas for additional ideas.
Reputable fantasy money leagues take extra steps to safeguard your winnings
Make sure that the fantasy site you choose has a track record of reliability. Trustworthy money leagues make prompt payments to winners, ensure owner data is kept secure, and govern their leagues fairly.
I've done some of this work for you by only reviewing sites that have a solid online reputation.
How Money Leagues Protect Your Payouts
If you've played fantasy football for long enough, it's likely that you've been burned at least once by either a dead-beat owner or commissioner who mismanaged league funds. So it's natural to be concerned with how your money is managed once you pay your money league entry fee.
Some money league hosts advertise that they put each league's prize pool in a separate escrow account to ensure those winnings are protected, even if the site goes bankrupt. In cases where a cash site goes to these lengths to protect your money, I have said so.
Understand the host software that drives your paid fantasy football league of choice
Some paid fantasy football leagues develop proprietary software to host their leagues. For these league hosts, you'll manage your team on the same website where you paid your league fees.
Other paid sites are simply facilitators, middlemen that manage league affairs like creating and filling leagues, distributing payouts, handling league disputes, etc. These types of cash leagues utilize established fantasy sites like My Fantasy League to host their leagues.
Both types of money league hosts are entirely legit. But if you have a preference for the league host software you'll be using, this is something you'll want to research thoroughly.
The Benefits of Paid Fantasy Football Leagues
Seasonal fantasy football owners enjoy money leagues for several reasons. For one, it frees them of commissioner duties. Also, some cash league formats (like best ball leagues) require less active management.
But more than anything else, the best fantasy football league sites offer significant, guaranteed payouts. It's these cash prizes that make money leagues attractive to owners looking for more than your standard fantasy trophy.
| Money League | Category | Entry Fee | Grand Prize | Promo Code | |
| --- | --- | --- | --- | --- | --- |
| | Best low-fee, high-payout ($2M) tournament | $25 | $2,000,000 | $100 deposit match* | |
| | Best dynasty money leagues | $77 | $600 | $25 credit* | |
| | Best high-stakes league payout percentage | $3,000 | $17,580 | | |
| | Best low-stakes league payout percentage | $20 | $122 | | |