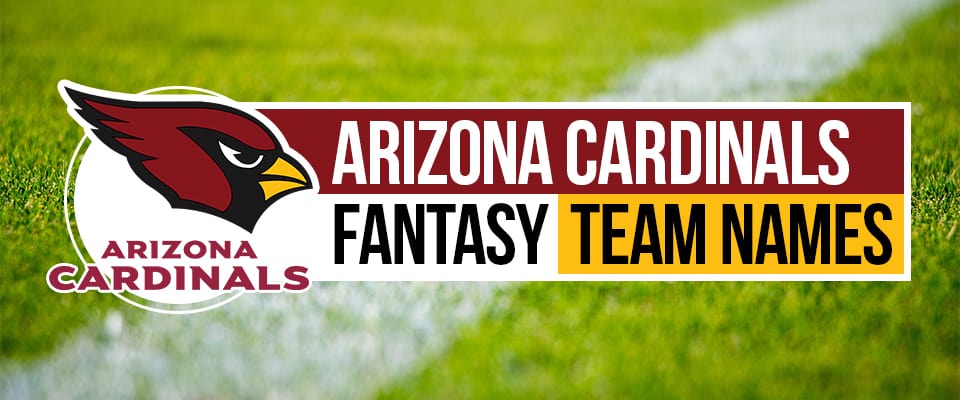 Fun fact: the Arizona Cardinals are the oldest continuously operating professional football franchise! Cool!
Less fun fact: their last championship season came in 1947, with zero Super Bowls and zero championships since moving to Arizona. Not cool!
But they do have a budding star at QB in Kyler Murray, and a hot young coach that looks very trendy in his snazzy practice duds.
To commemorate this exciting new era, here are some bold new Arizona Cardinals fantasy football names for your 2021 season.
Kyler Murray Fantasy Football Team Names
Did Kyler Murray make the right choice picking football over baseball? Well, if he were playing baseball now, he'd be riding the bus in the Texas League for the Midland RockHounds.
So yeah, I think he did pretty good.
MurReboot
It's like the Cards did a superhero-style reboot for the entire franchise.
Kyler, the Creator
Tippecanoe and Kyler Too
This Cardinals fantasy football name is for the true history buffs out there.
Kylord of the Ring
This name is more aspirational. Someday, Kyler will get that hardware.
Kylurkers
Ky's Guys
MurRay of Hope
I'm not saying Kyler Murray is under a lot of pressure. Sure, the entire direction of the franchise may be in his hands. And if he fails, it dooms all of Arizona for years to come.
But yeah, no pressure.
Kyler Ren
Read Star Wars Fantasy Team Names for our latest and greatest fantasy team names for Warsies.
Larry Fitzgerald Fantasy Football Names
Sure, Jerry Rice is the greatest receiver in NFL history. But Rice also had Joe Montana, Steve Young, Pro-Bowl era Jeff Garcia, and MVP-era Rich Gannon throwing to him.
Larry Fitzgerald is second in career receptions and yards with Josh McCown, Matt Leinart, and John Skelton as quarterbacks. Hmm.
Fitzgerry Rice
I predict Larry Fitzgerald will only retire when his age is higher than his total receptions.
Giving you Fitz
Werner Herzog's Fitzgeraldo
This Cardinals fantasy name isn't a reference for everyone. But if it's a reference for you, then we should probably be best friends.
Larry RedBird
Legend-Larry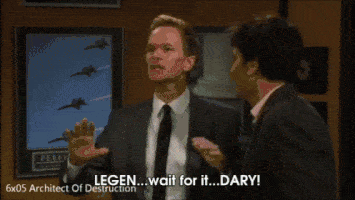 D. Hopkins Fantasy Football Names
Cardinals fans are excited because they haven't had a receiver of DeAndre Hopkin's caliber since Larry Fitzgerald was a force. I know, I know, that's a low-blow, and right after I just said just lovely things about the guy!
Check out our DeAndre Hopkins fantasy football names article for a more detailed list.
DeAndre the Giant
Hopkins, Skipkins, and a Jumpkins
Dr. DeAndre
Kith and HopKins
Kenyan Drake Fantasy Team Names
Kenyan Drake was a rejuvenating force after coming over from Miami. He was so good that the Cards were finally able to exorcise the ghost of David Johnson.
Kenyan Runner
Drake Malfoy
Kenyonder Mountain String Band
Kenyan Dig It?
Kenyan and Barbie
(Kenyan) Drake and Josh (Miles)
There's something special about the relationship between a back and his OT.
Kliff Kingsbury Fantasy Football Names
Kliff Kingsbury has already spent way more time as an NFL coach than an NFL player. Kingsbury's career stats:
1 Game
2 Passing Attempts
1 Completion
17 Yards
Impressive!
I WILL KINGSBURY YOU
I think it's the ALL CAPS that sells it.
Kliff's Kings Bury Your Queens
I don't care for the sexist language, frankly. But you do what you gotta do for the pun.
The Kingsbury of Queensbury
Kingsbury Me at Wounded ACL
Kingsburried Alive
Kingsbury Rules
This Cardinals fantasy team name is a boxing joke, if you could call it that.
Kingsburrito Grande
It's Good to Be the Kingsbury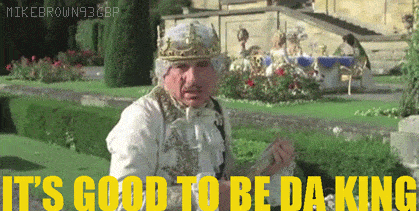 Cardinals Defense Fantasy Names
The Cardinals have a lot of talent on defense. They're not good, per se. But they do have a lot of talent.
Swing from the Chandlers
The Budda, the Baker, the Football Taker
Baking With Budda
BB PP
I'm just talking about Budda Baker and Patrick Peterson – nothing else.
Mr. Peterson's Corner
Historic Arizona Cardinals Fantasy Football Name Ideas
Twenty-two NFL Hall of Famers played for the Cardinals. And who knows, maybe one day Kyler Murray joins them?
Warner for Your Arrest
Take Aeneas
Take-A-Kneeas
Trippi, Dude
Or The Trippi Dudes
Wehrligigs
Nevers Say Nevers
Arizona Cardinals Fantasy Football Names from Around the Web
It's like I drafted a fantasy team of fantasy team names.
House of Cards
Raising Arizona
Cards Against Humanity
Kyler Instincts
Murray Up and Wait
Fitz Like a Glove
Hail Larry
The Wreck of the Larry Fitzgerald
Is that another shot at Larry Legend?!? The guy had 75 catches in 2019, which is pretty good for a senior citizen!
More Fantasy Football Team Names for NFL Clubs