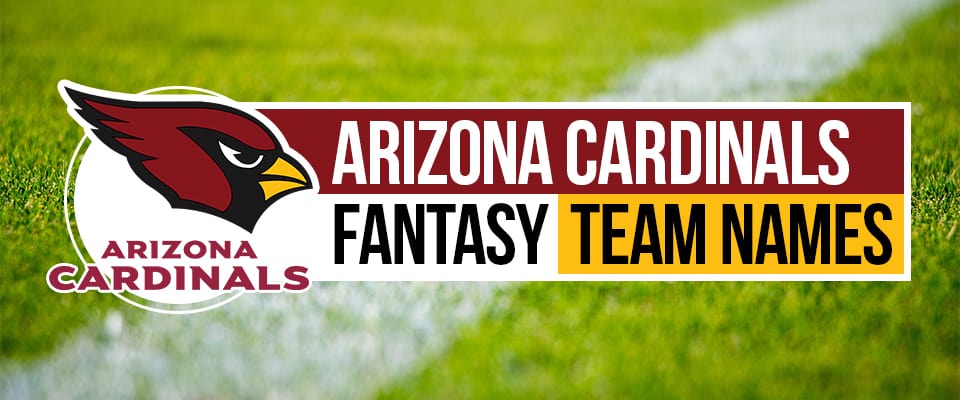 A huge exodus of talent and a formidable schedule has led many to write off the Cardinals for the 2023 season. Some have predicted a league-worst record of 2-15!
Reasons for optimism? A promising rookie class and a new head coach.
Will it all come together? I'm not sure, but here are some Arizona Cardinals fantasy names to entertain you until Big Red can take the reigns.
Arizona Cardinals Fantasy Names for 2023
After that intro, you may be wondering how funny Cardinals fantasy team names could potentially translate into team success. My response to that would be stop worrying and trust the process.
Kyler, the Creator
Murray of Hope
I'm not saying Kyler Murray is under a lot of pressure. Sure, the entire direction of the franchise may be in his hands. And if he fails, it dooms all of Arizona for years to come.
But yeah, no pressure.
Jame of Thrones
We've got more James Conner fantasy football names down below.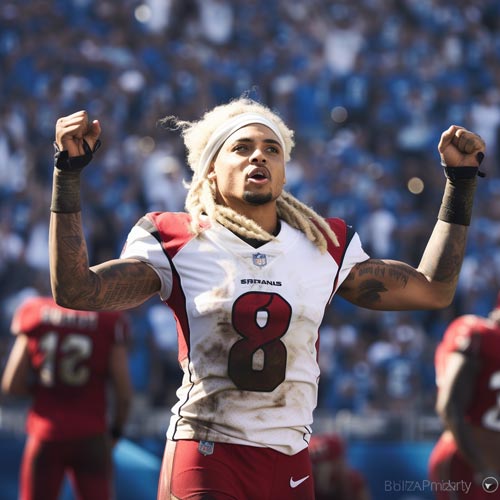 Conner Honor
McBride of Frankenstine
Praterade
Rondale Burgundy
Here's hoping this is the first of many Rondale Moore fantasy names to come.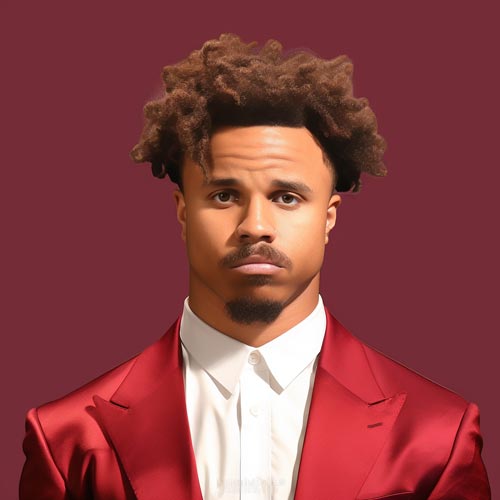 Prater Box
You're free to use words spicier than box if that's more you're cup of tea. Also, if that's what you're looking for we have a whole article of just inappropriate fantasy team names.
The Budda, the Baker, the Football Taker
Chip and Rondale
Or Rondale's Rescue Rangers, but I like getting the 'chip in there.
Baking With Budda
Suggest an Arizona Cardinals Fantasy Football Team Name
Your name may be added to this post!
Kyler Murray Fantasy Football Team Names
Did Kyler Murray make the right choice picking football over baseball? Well, if he chose baseball, he'd probably still be riding the bus in the Texas League for the Midland RockHounds.
So yeah, I think he did pretty good. He even earned his very own Kyler Murray team names article.
MurReboot
It's like the Cards did a superhero-style reboot for the entire franchise.
Ky's Guys
Kyler Ren
Read this Star Wars Fantasy Team Names article if you want more high-midichlorian team name ideas.
Tippecanoe and Kyler Too
This Cardinals fantasy football name is for the true history buffs out there.
Kylurkers
Kylord of the Ring
This name is more aspirational. Someday, Kyler will get that hardware.
Arizona Cardinals Fantasy Football Team Name Generator
Arizona Cardinals Fantasy Football Team Names From Writers & The Community
Zach Ertz Fantasy Football Team Names
According to SportScience, Zach Ertz was in the 96% percentile in terms of fantasy team name strength.
First to Ertzt
Or Ertz to Worst, if that suits you better.
ErtzZachtly
Who's on Ertz?
ExpErtz
Zaccination Card
James Conner Fantasy Team Name Ideas
Conner is 28 years old, which is approaching old for a running back. He has missed at least three games in four of the past five seasons.
But as long as he still has gas in the tank, we'll keep cranking out James Conner fantasy football names.
The Conner System
The Conner Chronicles
The Conn Game-Film Festival
The Conn Jobs
The Book of James
Catch Me if you Conn
The Conner Guard
Marquise Brown Fantasy Football Names
Brown is the favorite to be Arizona's No. 1 wide receiver this year. He earned a 24% target share in 2022 and finished in the top 10 in weekly scoring for roughly a quarter of his games.
Marquise to the Kingdom
The Black Quise
This Marquise Brown fantasy name is a nod to band based on another color.
The Brown Shirts
Historic Arizona Cardinals Fantasy Football Names
Twenty-two NFL Hall of Famers have played for the Cardinals. Twenty-three if you add Larry Fitzgerald because something tells me he's got a pretty good chance.
Fitzgerry Rice
Werner Herzog's Fitzgeraldo
Legend-Larry
Warner for Your Arrest
Take Aeneas
Take-A-Kneeas
Trippi, Dude
Or The Trippi Dudes.
Wehrligigs
Nevers Say Nevers
Arizona Cardinals Fantasy Football Team Names From Readers
The Underbaker
Submitted by: Logan
Arizona Cardinals Fantasy Team Names from Around the Web
These Cardinals fantasy team names are the equivalent of the Titans swiping DeAndre Hopkins from the Cardinals. I saw something I liked, I took it, and I feel pretty darn good about it.
House of Cards
Raising Arizona
Cards Against Humanity
Kyler Instincts
Murray Up and Wait
Fitz Like a Glove
Hail Larry
The Wreck of the Larry Fitzgerald
Green With Envy
Eat Your Greens
My Ball Zach Ertz
Ertz Rent-a-Car
Love Ertz
So Good it Ertz
More Fantasy Football Team Names for NFL Clubs