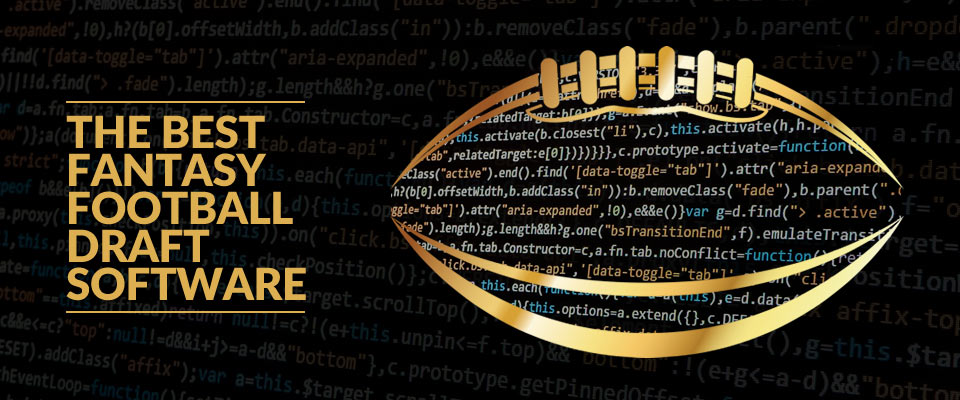 Drafting is one of the most entertaining aspects of fantasy football, but it can also be one of the most stressful. There is a lot to keep track of, the stakes are high, and most championship-quality owners are already using software-based draft assistance to help them make informed draft picks.
If you've considered using fantasy football software for your draft but don't know where to start, I've got you covered.
In this article, I break down the important factors to consider before you invest in a fantasy draft assistant for the 2022 season. Then I get specific and review some of the best fantasy football draft software on the market.
Comparing the Best Fantasy Football Draft Software
This is a comparison of the best fantasy football draft software of 2022. You can see that auction support, price, and device support are the primary differentiating factors. Although, as you'll see below, software features also play a huge role in determining the best programs.
| Draft Software | League Sync | Auction Support | Devices | Pricing | |
| --- | --- | --- | --- | --- | --- |
| | Yes | Yes | Web, Tablet, Mobile | $2.99-$7.99/month | Read Review |
| | Yes | No | Web | $25.00+/season | Read Review |
The Best Fantasy Football Draft Software for 2022
Every season I see new drafting programs enter the market while others go by the wayside. I've noticed that the best fantasy football software packages on the market tend to have staying power.
That's why all of the draft apps I review below are industry staples, proven software that you can count on to work on draft day.
You next live draft is closer than you think. The earlier you start making your drafting software decisions, the better positioned you'll be to leverage that software effectively.
FantasyPros' Draft Assistant: Like having your own fantasy GM
FantasyPros has a fantasy football tool for every phase of the game, and drafting is no exception. In addition to having excellent draft tools, I think they're one of the top fantasy football advice sites on the web.
Their Fantasy Football Draft Assistant follows the draft along with you, offering draft pick suggestions, relevant statistics, and useful player comparisons. This software will work on all devices, from laptops and desktops to tablets and mobile devices.
The Draft Assistant software comes as part of FantasyPros' Draft Wizard suite. The demo below illustrates the power of this software.
Access to the live Draft Assistant requires a subscription to Fantasy Pros. If you'd opt for the Assistant with league synchronization capability, you'll need the MVP plan that runs $4.99 per month. If you enter picks manually, it's only $2.99 per month.
If it turns out that you only need this software one month out of the year (when you're drafting), it's an incredible deal. With an MVP plan, you can also sync up to ten leagues and get support for auction leagues!
My feeling is that this is the best fantasy football draft assistant currently only on the market. And for their 6 and 12-month plans, they give you a 30-day money back guarantee if you don't enjoy the product.
This fantasy Draft Assistant also has full support in their DraftWizard fantasy draft app.
Pros
Winners of the FSTA Best Fantasy Sports Service/Tool Award 2014, 2015, & 2016
The FantasyPros fantasy draft tracker software syncs with almost all major league hosting platforms
Offers dynamic in-draft suggestions based on your opponents' teams, available players, and more
Cons
Cheapest subscription plan does not support league synchronization
Draft Analyzer Review: Tailored Draft Advice for Every League Configuration
Draft Analyzer is a web-only application that can also sync with your league (though you do have to pay for this upgrade). This fantasy football draft aid supports serpentine drafts out of the box, and they have an auction draft add-on feature.
We devoted an entire article to grade my fantasy football team tools. Once your draft is over, you can use these tools to gauge your strengths and weaknesses as you kick off the season.
Unsurprisingly, Draft Analyzer's costs are highly variable as they charge separately for their snake draft app and auction draft app. Hosting site and projection source add-ons will also increase the price. This software package can get expensive fast, with a minimum of $31.00 for just a one-host draft analyzer.
But the increased cost of Draft Analyzer does afford you some unique features. For instance, you can blend your favorite projection sources to customize the player suggestion engine. You can even integrate your projections for a fully customized experience.
Cons
You have to pay extra if you play in leagues with different hosts
Comparing Draft Software vs Draft Kits
This review focuses entirely on software that helps you during your fantasy football draft. But of course that's not the only type of fantasy football software on the market.
If you're looking for software that emulates real (paper-based) fantasy draft boards for your entire league to track the draft, you'll want to look elsewhere. The draft software I'm reviewing in this article is strictly for helping you make picks during your live fantasy draft.
If you're seeking software that can help you prepare for a live draft, you're likely looking for a fantasy football draft kit. Draft kits are tool suites designed to help you research and plan for your draft. Check out my Ultimate Draft Kit review for more info.
The 4 Factors You Must Consider Before Buying Draft Software
There is no such thing as perfect draft software, only the best draft software for your specific needs. Here are some of the factors you should consider when choosing a draft helper:
Let's examine a few of these in detail.
1. Synchronization with your fantasy football league host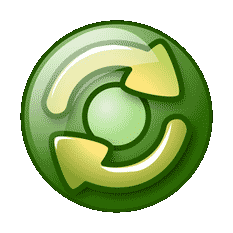 Some software allows you to import your fantasy football team and sync with your league's host so that players are taken off the board automatically after each draft pick. Other software requires you to keep track of every pick yourself.
Most owners would prefer that their software support league synchronization, but this is a luxury that not all draft software supports. However, some league commissioners like to track picks manually so they can back them out if necessary.
So synchronization capability isn't a necessity for every league.
2. Support for your specific draft format
Every draft software package will accommodate snake drafts, given that serpentine is by far the most common draft format. However, for those in auction leagues, you want to be extra careful and pay attention to the supported features when evaluating a program.
While auction support may seem like it should be a standard draft app feature, fantasy football auction draft software isn't as prevalent as you might think. So pay particular attention to auction support when you're evaluating fantasy draft software.
No one wants to pay for a fantasy football program that doesn't support their league draft format, especially if that software is non-refundable.
3. Software platform and mobile device support
Some fantasy football draft software only requires an internet connection. Other fantasy football programs have to be installed onto your computer and don't need a connection to the Internet at all. Others still play well with desktop devices, while others not so much.
Make sure that you know what type of device you'll be using during your fantasy draft and the level of connectivity you'll require. These factors will influence the flavor of draft software that you choose.
4. Software package price or subscription requirements
There are a few low-quality, free draft programs out there, but you'll have to pay for the best fantasy draft software. Software subscription costs can also vary wildly, so make sure that you understand the level of commitment necessary to use the software effectively.
Some software is available for a one-time flat fee while others are part of a monthly subscription service. If you opt for a subscription-based service, consider the number of months that you'll need access to determine the total costs.
Draft Theory Strategy
Live draft assistants are great for help during a draft, but it's also important to have a sound draft strategy. If you want to read-up on draft theory, or need a refresher before the big day, check out some of the fantasy sports books and fantasy magazines that I've reviewed.