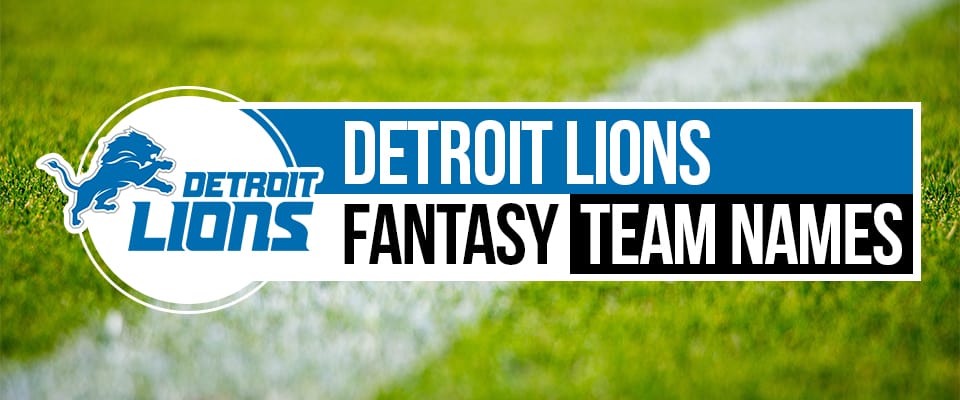 So the Lions are one of four teams to have never made the Super Bowl, they're one of only two teams to have 0-16 seasons, and only the Cardinals have lost more games.
The good news is… well… hm.
The good news is that we've got a Charlie Batch of brand-new Detroit Lions fantasy football team names for 2021. All this frustration is going to make the Lions' inevitable victory that much sweeter.
Funny Detroit Lions Fantasy Football Names
I like teams named after WR2s better than QB1s.
Hockenson Products
Hock Shop
Kerryon Baggage
Leading the League in Kerrys
To be fair, I have not done the research on exactly how many Kerrys there are in the NFL. Still, this has to at least tie for the league lead, right?
D'Andre 1000
Marvin's Room
Mattster Praters
Please don't make me explain this Lions fantasy name.
Andrey Warrington
Combining the two biggest QB busts in team history, because a negative times a negative equals a positive.
A Millen Reasons
Ultimately the Lions couldn't find one good one for him to stay.
Escape Batch
The Lions are Perfect
Perfect can mean different things to different people.
Matthew Stafford Fantasy Football Names
Matthew Stafford is by far the Lions' best quarterback, and it isn't even close. In fact, that Stafford has thrown for more yards than the next three quarterbacks combined.
Stafford Infection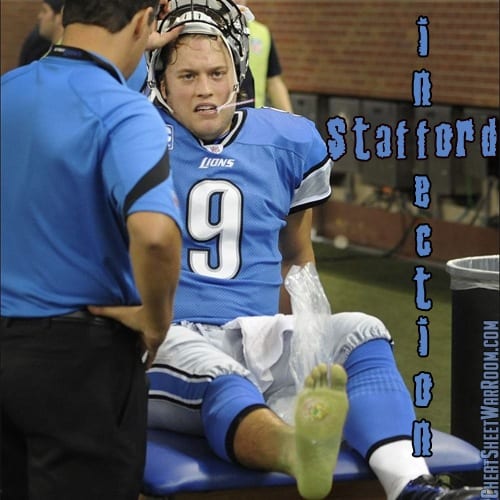 You Can't Stafford It
StafFord Field
Staff Curry
They're both known for bombing from deep.
Staffordinary Love
Staff or Dare
Mattster of His Domain
Mattsimum Efford
Kenny Golladay Fantasy Football Team Names
It says a lot about the legacy of Calvin Johnson that the best nickname for Kenny Golladay is Babytron.
Squad Golladays
Go, Lladay, Go!
It helps if you say this Lions fantasy football name with an Irish accent.
Golladay is a Tramp
One Fine Golladay
Golladay of the Dead
Kennysiology
Matt Patricia Fantasy Football Team Names
True story. Early in his career, Matt Patricia turned down an offer to work on a nuclear sub.
False story: Patricia later stole that submarine and took it on a death run to the US to escape Soviet control.
Patricia the Bunny
This Lions fantasy football team name one is for all the parents out there.
St. Patty's Day
Patty's Dub
Because It's Always Sunny In Detroit.
We've Got Patrissues
Detroit Lions Defense Fantasy Names
Some people think it's strange that defense is such a small part of your fantasy team. Lions fans are used to it.
Tell the Truf
Truf Hurts
I Kearse You
I can't help but hear this in the voice of Triumph the Insult Comic Dog.
Penisini Vagina
I feel bad about this one. With a name like Penisini, you know he's heard it all before.
Romeo and Julien
The Okwara's parents had to know what they were doing, right? If not, that's a crazy coincidence.
But if so, they named two brothers after a famous couple? Strange either way.
Historical Lions Fantasy Team Names
Out of the top ten rushing seasons in Lions history, Barry Sanders owns the 9th and 10th best. Then good ol' Billy Sims comes in at number eight.
After that, it's all Sanders all the way up.
Return to Sanders
After the barren wasteland that has been post-Barry RB's in Detroit, a return to Sanders sounds reasonable. So what if he is in his 50's by now?
Barry Good
MiSanderstood
Simms League
Stay in Your Layne
Calvinball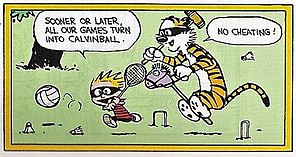 Detroit Lions Fantasy Names from Around the Internet
These are the fruits of the shared frustration that binds all Lions fans.
Stafford Wives
Inglorious Staffords
Built Stafford Tough
Golladay Inn Express
Hotel Motel Golladay Inn if you want to be a little funkier, Golladay in Cambodia if you want to be a little punkier.
Hockenson Big Loogie
Living on a Prater
Kerryon My Wayward JohnSon
Patricia's Militia
More Fantasy Names Based on NFL Teams
If the Lions aren't your team, but you're looking for more creative fantasy football names, check out this list.