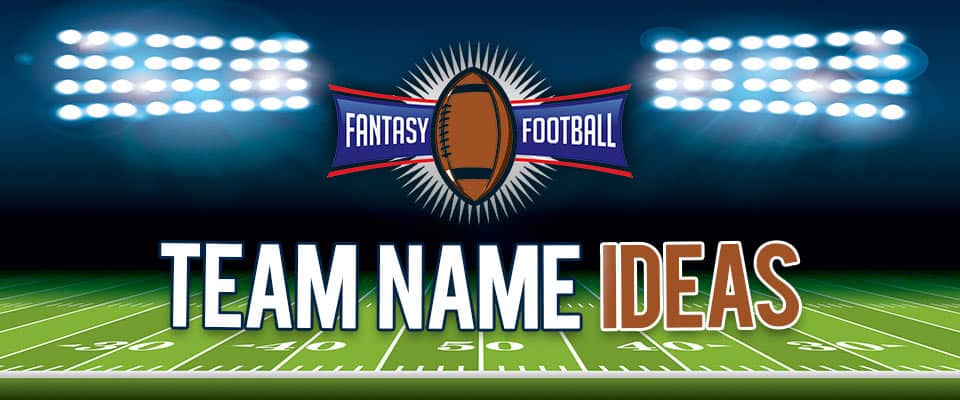 Naming your fantasy team is hard. I get it. The best team names are an ingenious blend of football references, inside jokes among your league-mates, and a healthy serving of sophomoric humor to round it all out.
If you're having trouble hitting that just-right balance for yourself, maybe I can help. To kick off the [currentseason], I've developed over 185 all-new fantasy football team names just about every category you can imagine.
Nerdy Fantasy Football Team Names
Back in the day, the nerds and the jocks were kept separate. They were enemies, even.
But then came fantasy sports and the two camps realized they weren't so different after all. These nerdy fantasy football team names aim to continue bridging that gap.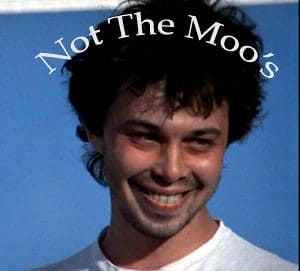 PythagoRunning Backs
Pi r SquAaron Jones
You can also do Pi r Saquon, but I think that's more of a stretch.
Marquise Leebniz
DeJohnsdre Hopkins University
NoBills Prize in Phys Ed
Boron IsoTitans
Or Bor-owns Isotopes, if that's not too silly.
Any Given Faraday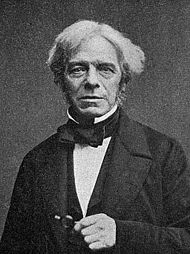 Darwin's ParaDaks
Darwin's Patriots could also play with the right crowd.
JuJu Smithsonian-Schuster
Check out out complete list of JuJu Smith Schuster fantasy football team names
Higgs-BoSanders
Works for either Emmanuel or Miles.
Suggest a Fantasy Football Team Name
Your name may be added to this post!
Funny Fantasy Football Names Involving Beer
Have you ever noticed that without beer, football games are kind of long? Conclusion: beer is powerful enough to alter the space-time continuum.
Here are some creative fantasy football names for the keg-stand champions among you.
Chicago Beers
Ted Guinness Jr.
Not gonna lie, one of the coolest team names of 2023.
Milwaukee's Beast Mode
Taking it to the Icehouse
Steeler Reserve
Dos Ekelers
Pat's Blue Ribbon
Seriously, it's hard to rack up more awards than this dude has in just a few years.
Stafford Artois
Miller Bye Life
Matty Natty Ice
Trump's First Brewski
We have an exhaustive list of political fantasy football team names.
"I've never had a glass of alcohol, I've never had alcohol. I just, for whatever reason. Can you imagine, if I had, what a mess I'd be?" -Donald Trump
Fantasy Football Team Name Generator
Fantasy Football Team Names From Writers & The Community
College Football Fantasy Football Team Names
Some may argue that the purest form of football is the college game. Others say it's the fantasy game.
Who's to say who's right?
Heisman-About-Town
Notre Dame Judie Dench
I bet you didn't know that Dame Judie Dench was a massive football fan. It's Everton FC, but still, she's a fan.
Buckeye-ing the Trend
Deuling Sabanjos
Smoking Dabos
Fields Good, Man
Justin Fields has Buckeyes fans all: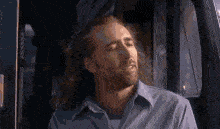 Bo Knows Nix
Roger Goodell Fantasy Football Team Names
What better way to honor America's favorite sports Commissioner than with a tasteful and respectful fantasy football team name? Yeah, right!
Here are some clever fantasy football names for the Commissioner we love to hate. If you're seeking standard, good football team names, we've got you covered there as well.
Aaron Roger Goodell
Goodell Castro
Mr. Roger's Neighborhood
Cape of Good Ell
The Goodell, the Bad, and the Ugly
Roger GoToHell
Goodell for the Gander
Rogerk Off
Best Fantasy Football Names for Last-Placed Teams
The age-old adage about comedy is that if you make fun of yourself first, then they can't make fun of you later. Get out in front of it with a name that takes ownership of your ineptitude.
Tanks For Nothing
Whipping Post Routs
The Worst of the Best
Returning Chumps
Bottom Fiedlers
Remember Jay Fiedler? He was bad. Just like your fantasy team.
Sucker Fish
Parents' Embarrassments
Started at the Bottom, Now We're Here (at the Bottom)
Bottoms Up
Honorary '08 Lions
You can also choose from '17 Browns, '76 Bucs, or any other historical exemplar of failure.
Tiger King Fantasy Football Team Names
Joseph Maldonado-Passing Yardage
Bo Exotic
This is just begging for a PhotoChop job.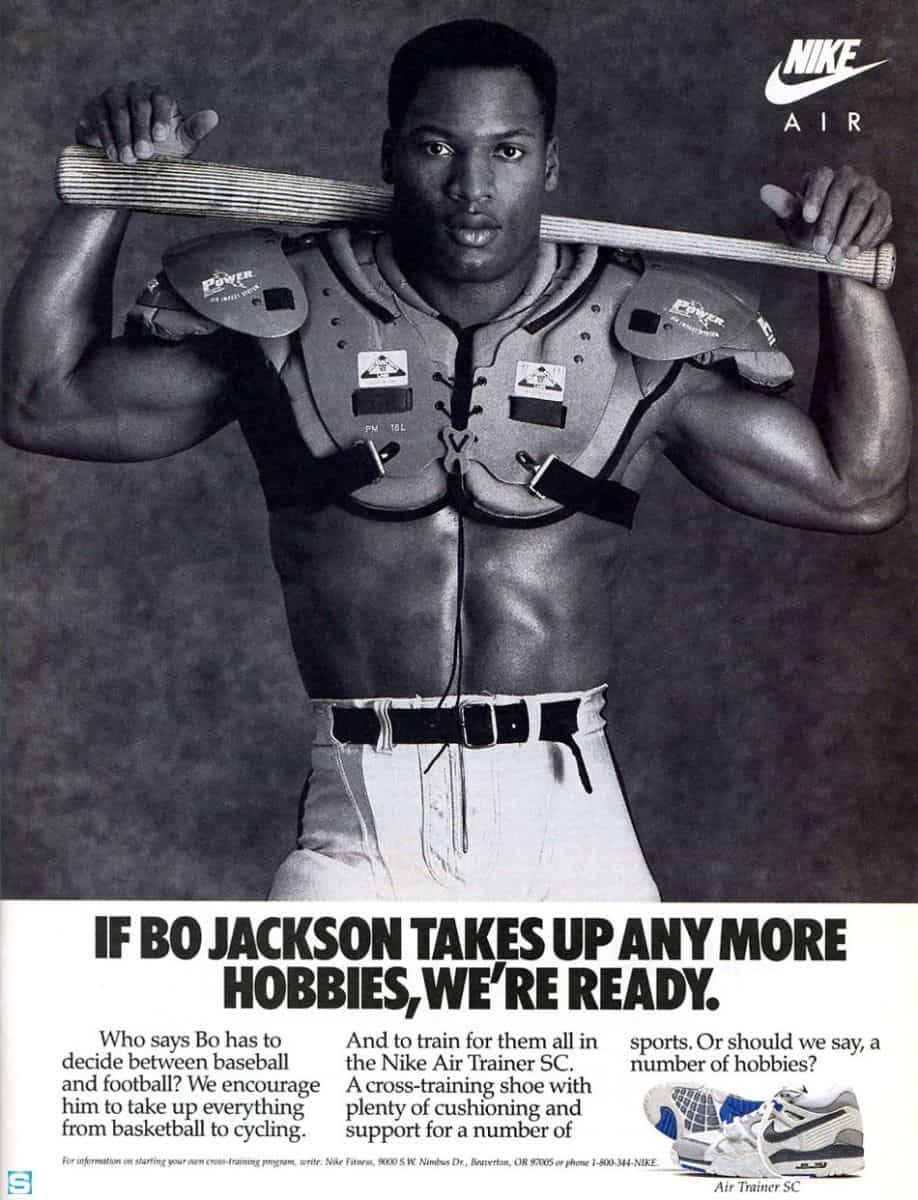 Tiger Brieda
Joe Burrow,Tiger King
Full disclosure: this name was also used in our list of Joe Burrow fantasy name ideas.
Bengal King
Really, you can just do this with any of the big cat franchises. Panther King, Jaguar King, Lion King… Oh wait, that one's already a thing.
Cool Cats and Kittens
This works especially well for fans of any of the above big cat-themed teams.
Here Kitty Kitty
Same goes for this one re: big cat teams.
Gay, Gun Carrying Rednecks with Mullets
Political Condoms
Vote for me or you'll need these, because you're screwed.
Saff's My Left-Hand Man
You know Tiger King is crazy because the sanest person is the dude that stuck his arm in a tiger cage.
Baskin for It
Or any of these other stupid Carole Baskin puns:
Carol Baskin-Robbins
Baskin Reflected Glory
BaSkin In the Game
The Office Fantasy Football Team Names
One of the under-explored angles of life in The Office is their fantasy football league. You know that there was one, but who was the commish?
I'm guessing Creed.
Jim and Cam
Over-Under Mifflin
Detroit Schrute
Schrute Farms Beets
Kevin and the Zits
Scrantonicity III
Nard Dogs
Justice Beavers
True Love's Kiss
Dunder Mifflin's Mufflers, Muffins, and Mittens
Marvel Fantasy Football Team Names
Marvel > DC. Fight me.
Carolina T'Challas
Or Carolina Black Panthers if you want to be obvious about it.
Human Torchdown
Ben Colossusberger
Darren Wallverine
Gore-dians of the Galaxy
Because, like a superhero, Frank Gore will never be defeated.
We Are Groot
Spider-Mahomes
Captain Kamara-vel
DeebPool
I hope he turns out to be great because I could write Deebo Samuel team names for years.
Ekeler Force
The Uncanny Ekeler Men, Professor Ekeler, etc. Heck, you could even go with the League of Evil Ekelers if you wanted to work in a Scott Pilgrim reference.
Good Fantasy Football Names for Stranger Things Fans
The only thing missing from the 80's resplendence of Stranger Things is the 80's sports scene. The staches, the headbands, the short-shorts!
Maybe that's coming next season?
These Stranger Things fantasy football names should be able to hold you over.
Stranger Vikings
StrangeErtz Things
The Upside 1st Down
First and Eleven
DemiGorgTitan
Chief Hooper
Wolfhard, Play Hard
Or Play Hard, Wolfharder
Millie Bobbie Cleveland Browns
Winona Rodgers
Avengers Fantasy Football Names
Did you know that in real-life Captain America, Iron Man, and Thor are all in a fantasy football league? Adorable.

Check out this article if you're looking for names for your fantasy league.
Seattle SeaHawkeyes
Seattle SeaHulks
Ass Guardians
We've got many more politically incorrect fantasy football names.
GridIron Men
Minnesota Thors
Dak Widow
Mack Widow, Zach Widow, lots of Widow options.
Vick Fury
Winner Soldier
EndGameDay
Michael Thanos
He makes receiving a… snap?
Perfectly Balanced
Superhero Fantasy Football Team Names
If none of these work, you can always just add Manning to the end of any Superhero's name. Super Manning, Spider-Manning, BatManning – you get the picture.
Billionaire Playboy Reggie Wayne
Supermahomes
Mahomes is like a slightly less effective Manning, in that you can plug it into a bunch of names. But it has four fewer MVPs.
Green Lantern Receiving Corps
A.J. Green Lantern
Also, A.J. Green Arrow. Also, it'd be great if A.J. Green didn't sit out another full season.
Lamartian Manhunter
Smith-Schuster Gold
Hal Jordan Howard
Delanie Sky-Walker
Check out more Star Wars fantasy team names.
Deshaun Constantine
New Gods
Arkham Inmates
Not technically superheroes. But hey, playing the villain can be fun too.
Disney Fantasy Football Team Names
Check out Disney's modern take on American football, 1953's Football Now and Then. It's so dated that it's now is today's then.
Donald Dak Prescott
Fantasia Football
Hail Mary Poppins
Big Hero Pick 6
Chicago Bears Jamboree
Maleficent's Ravens
Cincinnati Shere-Khans
Carolina Bageeras
The Bears Neccesities
The AristoMcCatfries
Fortnite Fantasy Football Names
I'm not going to lie to you, I've never played a game of Fortnite. But I do have the internet and an annoying fondness for puns.
If you're in a fantasy football league with your gamer kids, suggest these Fortnite fantasy football names.
Death Running Back
Chug Juguars
Skull Cooper
Colin Reapernick
Take the L
Reggie Bush Campers
Flosstkowski
Shield Pop Warner
No-Skinterception
Half-Podell Beckham Jr.
Lord of the Rings Fantasy Football Team Names
Gandalf knew that when he drafted his crew, he needed strong players at every position. The main takeaway of LotR is to go with a balanced lineup.
That Quarterback Sure Can Frodo
Gandalf for One
Long Strider
Bills Baggins
My Pressscott
Philadelphia Smeagols
Tom BomBrady
If you need more LOTR name ideas, check out my favorite Lord of the Rings name generator (with backstories).
Philip Brandywine River
One Championship Ring to Bind Them
BaltiMordor Ravenous
Walking Dead Fantasy Football Names
And no, this isn't a section running backs who are nearing that dreaded 30-year mark. Here are some good fantasy football names for you zombie lovers.
Delanie's Walkers
Negan's Batting Practice Partners
LaMOEs
Ankle Biters
Beer the Walking Dead
ZomBeast Mode
Jacquizzlings
Hard Hittin' Darryl Mixon
This one is a little dark – not for every league.
Reedus a Story, Daddy
The Walking Dad Bods
Clever Medical Fantasy Football Team Names for Doctors & Nurses
Don't doctors have more important things to worry about than fantasy football? No. No, they do not.
Steady Hands
2-A-Day Malpractices
Allergic Reek Action
No one is more allergic to Tyreek Hill than the 49ers secondary. You'll find more Tyreek team name ideas here.
Insurance Ball Carriers
Universal Health Carries Per Game?
Houspital TXns
Tachy Cardinals
Because being an Arizona fan can be hard on the heart.
Ray Guynacology
Transplantonio Brown
Who knows where he's playing next season… or if.
Throwbotamists
For Anesthesiologists, Triage Ain't Nothin' But a Number
Because anesthesiologists numb their patients. And they're perverts.
Christian Fantasy Football Team Names
Here's a theological question for the ages: why does God hate the Browns so much?
Stephon Diggmata
Christian Is a Gift From God
There are way too many options for Christian McCaffery.
Christianity McCaffery
Onward, Christian McCaffery Solders
Pharaoh, Set the Christian McCaffery
Alex Smith's Blas-Femurs
Say Amendola!
Hilleluiah!
Halleluiah of Fame
When Christian football players die, they go to the Halleluiah of Fame.
Unclean Eagles
Also Unclean Ravens. Heck, the Falcons are probably unclean too, while we're at it.
The Book of Ezekiel Elliott
If you're a Cowboys fan, check out these Ezekiel Elliott fantasy football team names.
The Book of Matthew Ice
The Book of Deebo Samuel
Yet another Deebo name! Man, I hope he's good enough to warrant this much attention.
Accounting Fantasy Football Team Names
Rule of life: never play fantasy football with an accountant. They're numbers guys that will take your money.
Every. Single. Time.
Wide Receivable
Accounts Wide Receivable, Wide Accounts Receivable, Accounts Receiving Corps – you get the idea.
Cash Passets
Or Forward Passests
Gross MarGiants
Certified Pass Attempts
LiabilitEagles
IREscapades
Let's Get Fiscal
Tax That Asset
It's Accrual World
Sums of Anarchy
Not a football name, but the thought of it made me laugh.
Gay Fantasy Football Team Names
Dear reader, I respect you far too much to propose anything tight end related. Also, I feel like anyone can get Bears on their own.
Passless Chaps
Darren StoneWaller
RuPaul's Foot Race
Queer/Bi/Questionable
Another take: LGBTQuestionable
Buttfumblers
Rainbow Red Zone
RainDeebo Samuel
Friends of Kingsbury
CowRentbois
Fabulous Fantasy
There are even t-shirts for you that are already out there.
Lawyer Fantasy Football Team Names – Legal Team Names for 2023
I also respect you too much to include Legal Eagles on this list. If you couldn't think of that on your own, then you shouldn't be a lawyer.
Saquittal
There are far more Saquon Barkley fantasy football team names where that came from.
AffaDavid Johnson
Or AffaDavid Montgomery, AffaDavid Njoku, etc.
Play Action Lawsuit
Collateral Pass
The Defendant-onio Brown
Court Lockett
Public Defense/Special Teams
Habeas Receiving Corpus
Subpoena Duces Titan
Nolo Contending
Yolo Contendre?
Fantasy Football Team Names From Readers
Can't Afforde to Loose
Submitted by: Robert Ramsingh TT