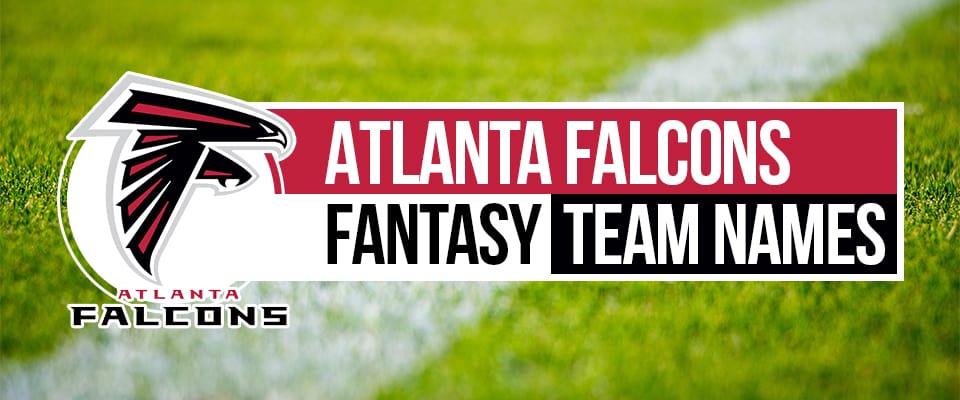 What's the greatest moment in Falcons history?
Winning one of those NFC championships? Michael Vick going horizontal?
For my money, it's whenever they unveiled their uniforms. The Falcons have always looked so fresh and so clean, as some noted ATL natives used to say.
Here are some new Atlanta Falcons fantasy football names as tight as those uniforms.
Atlanta Falcons Team Names for 2023
This is the start of a new era for the Falcons. No more Matty Ice, no more Julio Jones, and no more Calvin Ridley, at least for a good long while.
Instead, Kyle Pitts is on his way to becoming a perennial Pro Bowl TE. Plus there's new blood in WR Drake London and some middle aged blood in Marcus Mariota.
London Underground
It's not often you can walk off the draft stage and into a number one receiver role. We need some Drake London fantasy team names to celebrate the feat.
The London Eye
Drake's Too Good
There are a bunch of Drake songs that you could use instead. Other options include:
Drake's Nonstop
God's Plan for Drake
Drake Hype
Drake's With You
Drake's Way 2 Sexy
Drake's Fire and Desire
Drake Started From the Bottom
London Calling
Eat, Drink, and Be Mariota
Mariota Be In Pictures
Ridder Me This
This is a Desmond Ridder fantasy team name, but you could easily turn it into a Calvin Ridley name instead.
Don't Bet On It, Calvin
Ridley's Believe it or Not
The Talented Mr. Ridley
Peachy Pitts
Georgia is the Peach State. Kyle Pitts is a stud. Sometimes the names just write themselves.
This Team's the Pitts
KP Duty
Pitts Always Sunny in Atlanta
Fowler Play
Rock and Roll, Hoochie Koo
We have an entire article dedicated to Younghoe Koo fantasy football names in 2023.
Blank's Checks
Rip Cordarelle
Not a defensive player, but Coradrelle Patterson has been one of the best special teams players in the NFL for the last few seasons.
Cut the Cordarelle
Cut is what you have to do to Cordarelle if you don't get points for individual special teams players.
Calvin Ridley Fantasy Football Team Names
At least Calvin Ridley bet on his team to win, right?
Ridley or Not
Calvincible
Ridley Me This
Calvin and Quadrees
The Six Points of Calvinism
This may be the most obscure Falcons team name on this list.
Historical Atlanta Falcons Fantasy Football Names
The Falcons have had some super-talented players. Unfortunately, that past only includes two less-than-super trips to the Super Bowl.
Gurley Birds
Gurley Men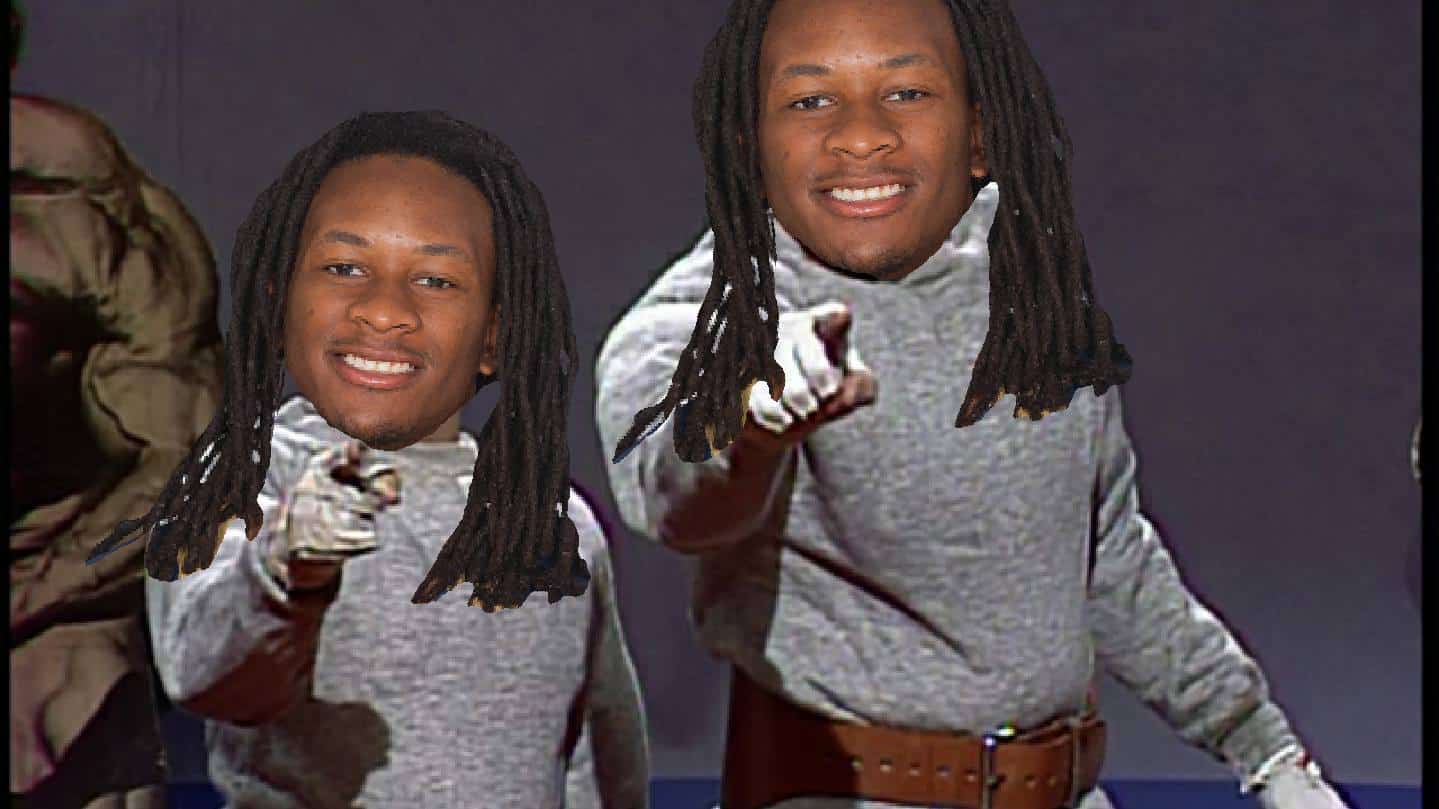 Todd Future
Toddballs
Calvin and Schaubs
Missed Schaubertunity
Schaubservational Comedy
Schaubsolutely Faubulous
Riggsed Game
Jamaltered Beast
Never Dunn
Dunn Did It
Hot Roddy
Is this a reference to cool cars or warm bourbon drinks? Yes.
Reverend Robinson's Super Bowl Sunday Service
Falcons Fantasy Team Names from Around the Web
Like a true falcon, I swooped down and snatched these Falcons fantasy team names up in my talons.
Falcoholics
Dirty Birds
Or if this Falcons fantasy name is too simple, Dirty Bird Gets the Worm.
Angry Birdz
King Arthur's Round Table
I Pitts the Fool
Kibbles and Pitts
Kibbles and Vicks
Schaubshank Redemption
Fantasy Team Names for Other Football Teams