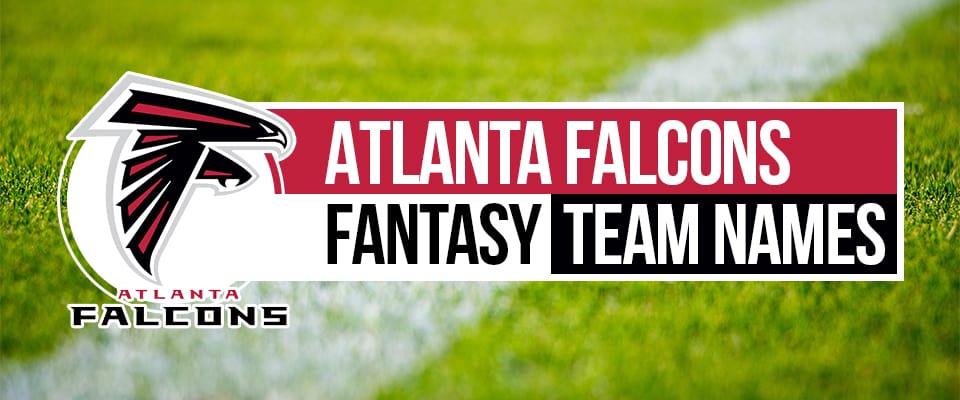 So Matt Ryan and Julio Jones have never won an actual championship. However, they have won countless fantasy championships for their owners.
The Falcons have added another former fantasy league-winner in Todd Gurley, assuring they'll at least be interesting. Is this the season they get their first ring, or will their major victories remain virtual?
Either way, we've got a fresh set of Atlanta Falcons fantasy football team names for 2021.
Matt Ryan Fantasy Football Names
Matt Ryan already owns every Falcons passing record by a margin so wide it's stupid. The only thing he doesn't own is Super Bowl rings, a fact he shares with every other Falcons quarterback.
Ice Guys Finish First
Get Rich or Die Ryan
Ryan to Live
MattStick Men
Julio Jones Fantasy Football Names
There are some things you just accept as fact. The sun rises in the morning, it sets in the evening, and Julio Jones will be a top-ten wide receiver.
JuLeo the Lion
This Julio Jones fantasy football name is like the astrological sign, or every children's book lion ever.
Julionly Live Once
Don Julio
Julio? Youlio.
Of course this Julio Jones fantasy name is stupid. But sometimes stupid is just what you're looking for.
Todd Gurley Fantasy Football Team Names
Todd Gurley is a two-time fantasy point leader who's joining a prolific offense. He's also an overused back with a degenerative knee condition that was recently released.
What's next is anyone's guess.
Gurley Birds
This Falcons fantasy football name is almost too perfect.
Gurley Men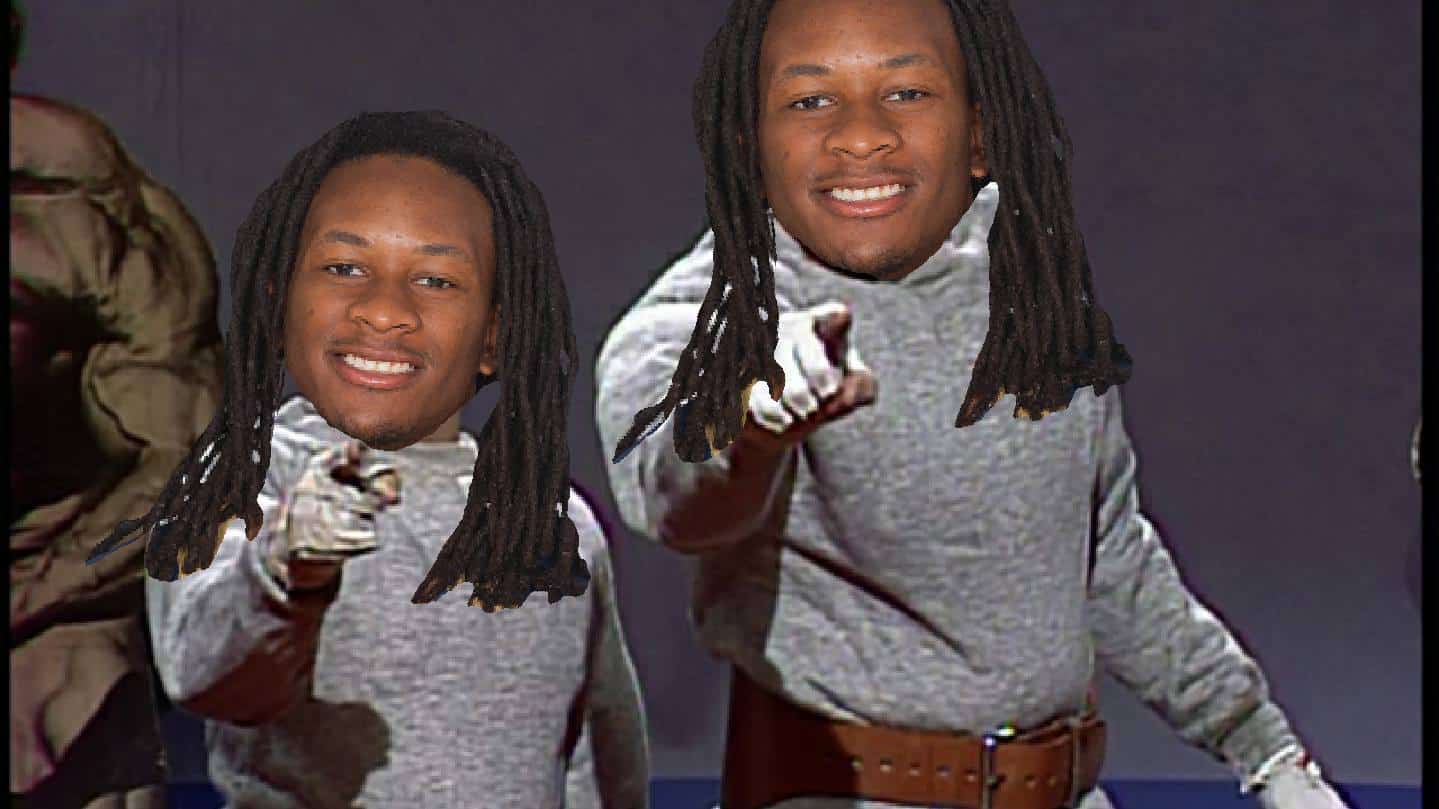 Todd Future
Toddballs
The Todd Couple
Calvin Ridley Fantasy Football Team Names
There will come a day when someone other than Julio Jones leads the Falcons in catches. Maybe Calvin Ridley is that receiver, and maybe this is that year.
Ridley or Not
Calvin and Schaubs
The two number twos.
Ridley or Not
Calvincible
The Talented Mr. Ridley
Matt Schaub Fantasy Names
What a career. Matt Schaub has gone from falcons backup to journeyman starter, and now back to Atlanta to ride the bench into the sunset.
You could do worse is all I'm sayin'.
Schaubing Around
Waiting for Your Schaubertunity
Schaubservational Comedy
Schaubsolutely Faubulous
Dan Quinn Fantasy Football Names
There is only one coach in history that knows what it feels like to lose a 25-point lead in the Super Bowl. If you've seen the size of Dan Quinn's neck, you'll understand why no one wants to ask him about it.
Quinntisential
DanQ Nugs
Dan Q Schoen
The Mighty Quinn
All I Do Is Quinn
Falcons Defense Fantasy Football Names
Dan Quinn's Atlanta defenses haven't had the same success as his Seattle defenses. Maybe it's because they've lacked talent, or perhaps it's because they've needed a sweet nickname like "The Legion of Boom."
Fowler Play
Tell Me the Trufant
Tyeler the Creator
That's our second Odd Future reference in this article, which has to be a record of some kind.
Kami Kazees
De'Vonage Cable
Mack Attack
Ok, so Alex Mack isn't a defensive player. But he is criminally underrated, so I thought he fit in.
Historical Atlanta Falcons Fantasy Football Names
The Falcons have had some super-talented players. Unfortunately, that past only includes two less-than-super trips to the Super Bowl.
Riggsed Game
Jamaltered Beast
Never Dunn
Hot Roddy
Is this a reference to cool cars or warm bourbon drinks? Yes.
Reverend Robinson's Super Bowl Sunday Service
Falcons Fantasy Names from Around the Web
Devonta Freeman fantasy football names not included.
Falcoholics
Dirty Birds
Or if Falcons fantasy name is too simple, Dirty Bird Gets the Worm.
Matty Ice Age
Mattlanta
Julio Let the Dogs Out
The Great CornJulio
Ridley Me This
Kibbles and Vicks
Schaubshank Redemption
Fantasy Team Names for Other Football Team