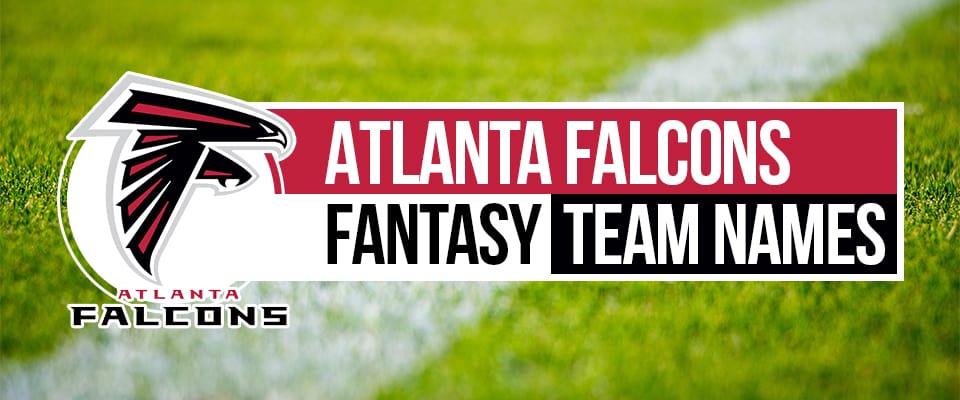 Did Matt Ryan make Julio Jones great, or did Julio Jones make Matt Ryan great? Or was it just a classic chocolate-and-peanut butter situation?
These next few years are going to help us answer that question, if that's even possible. Lucky for Matty Ice he's got Calvin Ridley and friends to help him win the breakup.
So how do you get over an ex? With some hot new Atlanta Falcons fantasy football names, of course.
Atlanta Falcons Team Names for 2021
What's the greatest moment in Falcons history?
Winning one of those NFC championships? Michael Vick going horizontal? The drafting of Matt Ryan?
For my money, it's whenever they unveiled their uniforms. The Falcons have always looked so fresh and so clean, as some noted ATL natives used to say.
Mattlanta
Flyin' Ryans
Get Rich or Die Ryan
Ice Guys Finish First
The Talented Mr. Ridley
Ridley's Believe it or Not
Calvin and Schaubs
Matt Shaub is finally gone, but I like this one too much to give it its release.
JuliOh, No
Say it Aint So, Julio
If you're more a Julio Jones guy than an Atlanta Falcons guy, don't sweat it. We've got more Julio Jones names over on our Tennessee Titans fantasy names list.
Peachy Pitts
Georgia is the Peach State. Kyle Pitts is their new stud tight end. Sometimes the names just write themselves.
This Team's the Pitts
Fowler Play
Tyeler the Creator
Duron Duron
Blank's Checks
Matt Ryan Fantasy Football Names
Matt Ryan owns nearly every Falcons passing record by a margin so wide it's stupid. There is, however, one important category where Ryan is only tied for first, and that's total Super Bowls.
Because that number is zero. Sorry if that's too mean, here are some Matt Ryan fantasy team names to make it up to you.
Tom Clancy's Matt Ryan
Tom Hanks and Matt Ryan
Ryan to Live
MattStick Men
Matt Cryin'
No one was more hurt by Julio Jones' trade demand than Matt Ryan. And no one will be more hurt by the actual trade than Ryan's QBR.
Calvin Ridley Fantasy Football Team Names
Sure, Julio Jones leaving Atlanta hurt in the heart of every Falcons fan. Good thing they can console themselves with a top-5 wide receiver that's faster, younger, and cheaper.
Ridley or Not
Calvincible
Ridley Me This
The Six Points of Calvinism
This may be the most obscure Falcons team name on this list.
Calvs and Quadrees
Historical Atlanta Falcons Fantasy Football Names
The Falcons have had some super-talented players. Unfortunately, that past only includes two less-than-super trips to the Super Bowl.
Gurley Birds
Gurley Men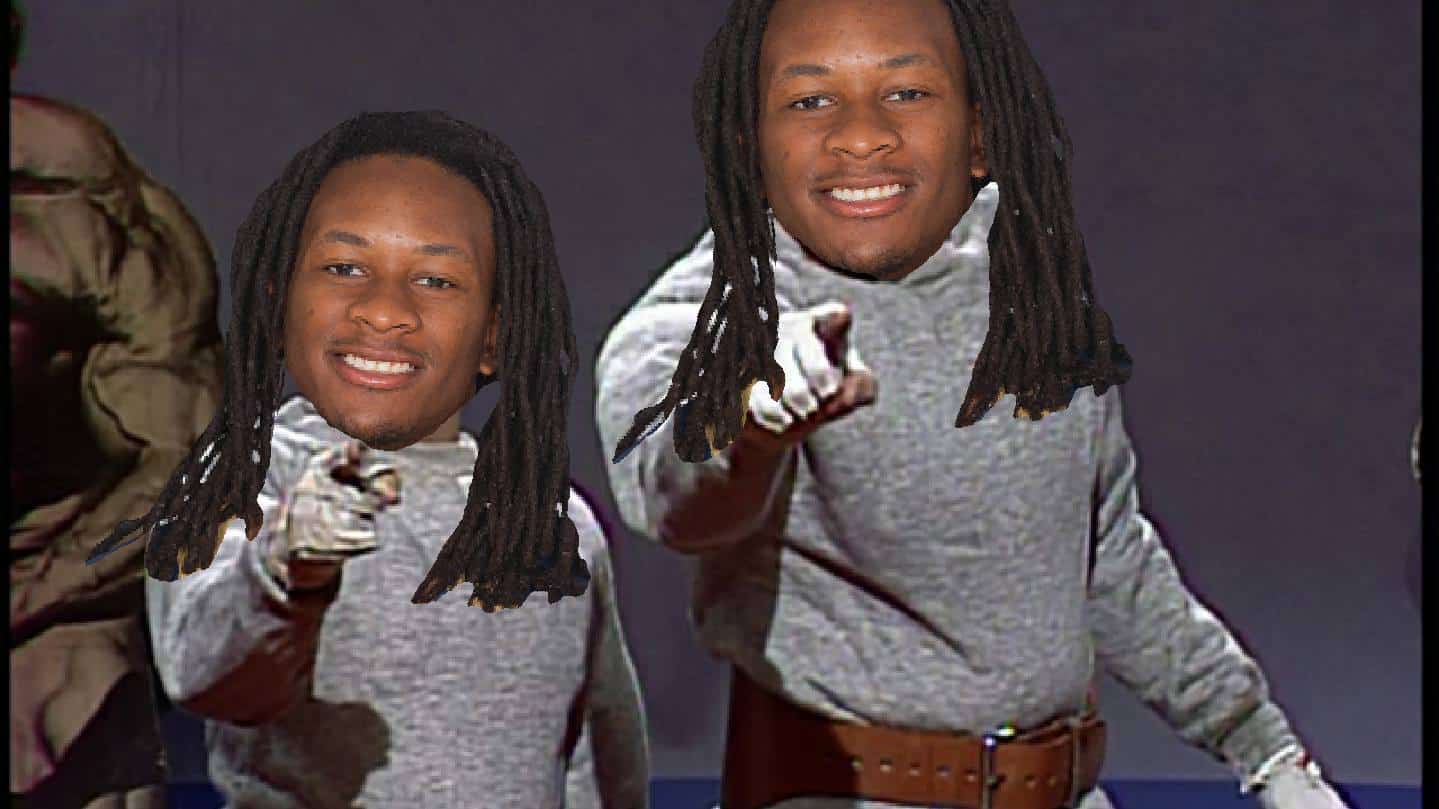 Todd Future
That's our second Odd Future reference in this article, which has to be a record of some kind.
Toddballs
Missed Schaubertunity
Schaubservational Comedy
Schaubsolutely Faubulous
Riggsed Game
Jamaltered Beast
Never Dunn
Dunn Did It
Hot Roddy
Is this a reference to cool cars or warm bourbon drinks? Yes.
Reverend Robinson's Super Bowl Sunday Service
Falcons Fantasy Names from Around the Web
Like a true falcon I swooped down and snatched these Falcons fantasy team names up in my talons.
Falcoholics
Dirty Birds
Or if this Falcons fantasy name is too simple, Dirty Bird Gets the Worm.
Matty Ice Age
Ridley Me This
Kibbles and Vicks
Schaubshank Redemption
Fantasy Team Names for Other Football Team