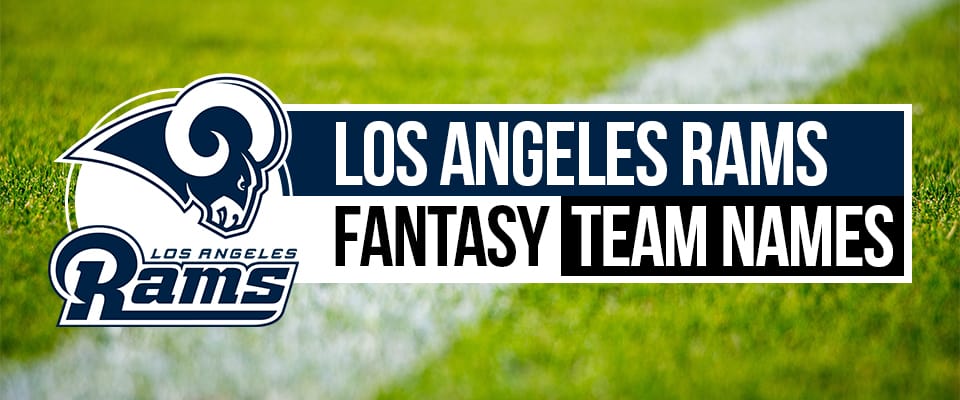 The Rams are set to kick off the 2023 season with fresh prospects, mended playmakers, and a new attitude. If Stafford, Kupp, and the offensive line can stay healthy, the Rams' offensive production could rebound.
Let's keep those positive vibes going with a fresh round of Los Angeles Rams fantasy football names.
Los Angeles Rams Fantasy Names for 2023
Pro tip: you can take any of these L.A. Rams names and add your own derivations to make them fit your team, league, or sense of humor. In LA, they just call that doing punch-up.
Mattsimum Efford
Staff Curry
They're both known for bombing from deep.
Ford Mattstangs
Cooperman is Kupp, Kupp, and Away!
Fuller Kupp
The Cammunist Party
The Higbee-Bosons
This Tyler Higbee fantasy name is for all my physics geeks out there.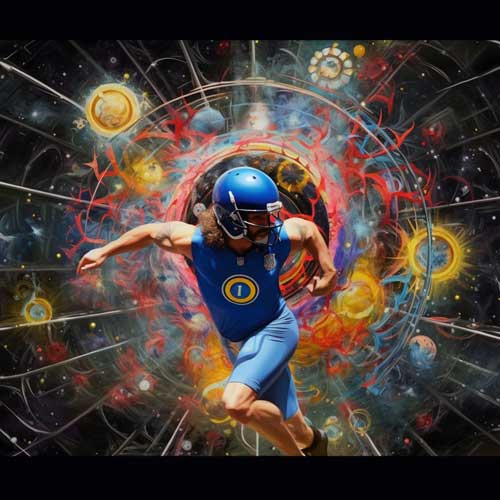 Pair of Akers
Kylo Kyren
Higbee and the Henderson
The Stafford Infections
An oldie but goodie.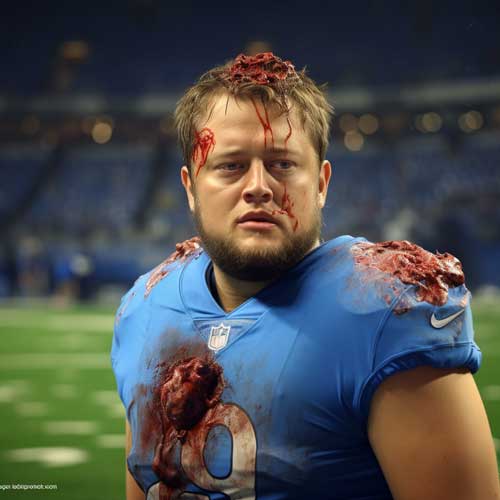 You're so McVain
Sean McVay was named Rams head coach at 30 years old. Cool cool cool cool cool said every career offensive and defensive coordinator in the league.
McVay of the Dragon
Actually, you can do a bunch of Way of the names:
McVay of the Sword
McVay of the Gun
McVay of the Superior Man
McVay of the Samurai
McVay of the Warrior
The Faulk In Our Stars
Bruced Egos
Matthew Stafford Fantasy Football Names
Matthew Stafford was the best quarterback in Lion's history, and it isn't even close. Stafford has thrown for more yards than Detroit's next three quarterbacks combined.
He'll never get close to those kinds of records with the Rams, but no one cares. He's already recorded the one thing both he and the Rams really wanted: a ring.
You Can't Stafford It
Staffordinary Love
Staff or Dare
Staff Entrance
Mattster of His Domain
If you enjoyed these team names, check out our full list of Matthew Stafford fantasy team names.
Los Angeles Rams Fantasy Football Name Generator
Los Angeles Rams Fantasy Football Names From Writers & The Community
Cooper Kupp Fantasy Football Team Names
Fun fact: Cooper Kupp was recently named to the all-dishware team. Other nominees include:
Todd Bowles
Brandon Spoon
Nick Cleaver
We also have an entire article dedicated to Cooper Kupp fantasy team names.
Kuppside Down
It's In the Kupp
Golf lingo.
In my Kupps
Alcoholic lingo.
Cooper Scoopers
Kupp My Balls
Pick your favorite combo of balls and Kupps, you savage.
Kupp Your Balls
Balls in the Kupp
Ball Kuppers
Cam Akers Fantasy Team Name Ideas
Cam Akers holds the potential to be a top fantasy option at RB. Having had a full offseason to recover from injuries and prepare, Akers could very well be more dominant in 2023.
Catch me if you Cam
Akers' Dozen
Record BreAkers
40 Akers and a Mule
Rams Defense Fantasy Football Team Names
Jalen Ramsey and Aaron Donald could be the top players at their positions in the entire NFL. Not a bad core to build with.
LA Ramseys
Ramsey's Rams
The Aaron of Grievances
Because Festivus falls during football season.
The Donald
You can also spice this up with The Donald Goes Nuclear.
A Pass Defense, Aaron Defense
Aaron defense, a pass defense, all the defenses.
LA Rams Fantasy Football Names for Former Players
The Los Angeles Rams have a great history. Unfortunately, a good chunk of it takes place in other cities.
Going Goff
This team name has a different meaning now that Jared Goff is gone.
End of Zeurline
The Brave Weddle Tailor
Early Warner System
Warner Before It's Too Late
Bulger In My Pants
Bruced to It
Isaac at Fantasy Football
Los Angeles Rams Fantasy Football Names From Readers
Zippy Kupp
Submitted by

Jerry
Max 3 votes.
LA Rams Fantasy Team Names from Around the Web
In LA it isn't called plagiarism, it's un homage. Whatever you call it, here are some Rams fantasy team names originally conceived by other authors.
God Bless Ramerica
Sacrificial Rams
Ramming It In
Stafford Wives
Inglorious Staffords
Built Stafford Tough
This one was better back when Stafford played in Ford Field, but it's still pretty strong.
My Kupp Runneth Over
Though mostly he receiveth over.
DeSean of the Dead
Akeelah and the Higbee
Bad Rapp