Houston Texans is kind of a weird team name, isn't it? I can't think of any other team that follows the City Name-State Name formula.
That'd be like an NFL team named the New Orleans Louisianans or Cincinnati Ohioans. Sure, "Texans" has a better ring to it. But still, pretty strange.
These Houston Texans fantasy football names celebrate the good, the bad, and the weird of football in the Lonestar state.
Houston Texans Fantasy Team Names for 2023
The Texans franchise is still trying to get back some sense of normalcy after the last few years. Some franchise cornerstones departed on their own, and some were, shall we say, rubbed out.
No, on second thought we probably shouldn't say that. But at least Deshaun Watson is someone else's problem now.
Houtopia
I love this Texans fantasy team name. It's wholesome, optimistic, and yet still a very stupid pun.
Stroud Wars: A New Hope
We have another article dedicated entirely to Star Wars fantasy team name ideas.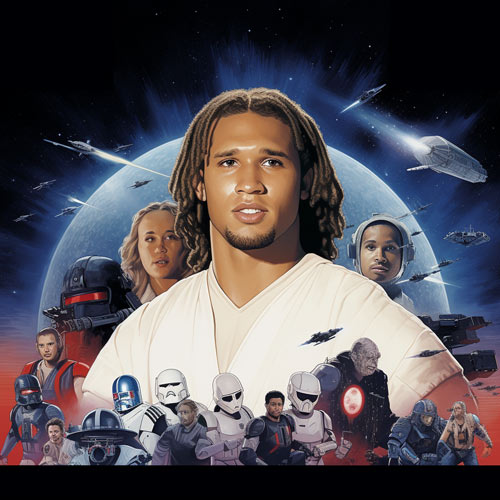 Texan Drive
Don't text and drive, do Texan Drive.
Tex Support
Our Neck of Texas
Because have you seen Davis Mills' neck?
I've Got Woods
Don't Mess with Texans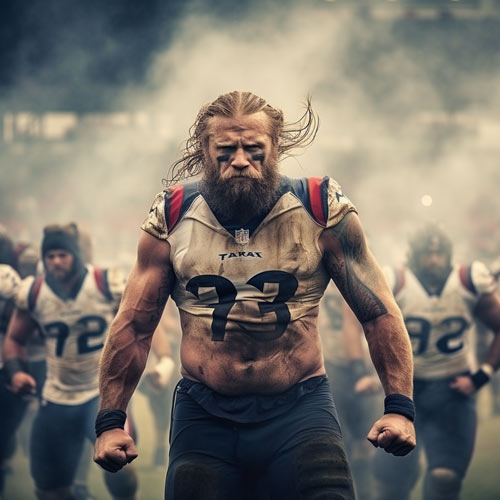 DM Me
We've got even more Davis Mills fantasy team names down below.
Metchie Match
The Metchie and Scratchy Show
Hou and Cry
This Houston Texans fantasy football team name is both classic fancy talk and an apt description of too many Texans games.
Texy Beasts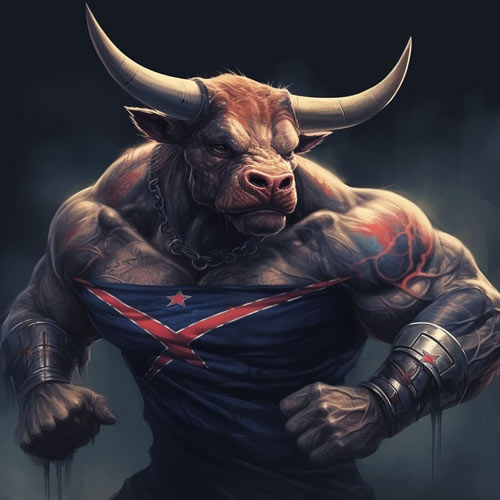 Houston of a Gun
Into the Woods
The Hundred Yard Woods
This Robert Wood fantasy name is for all the Winnie the Pooh fans out there in fantasy land.
Houstoned Texans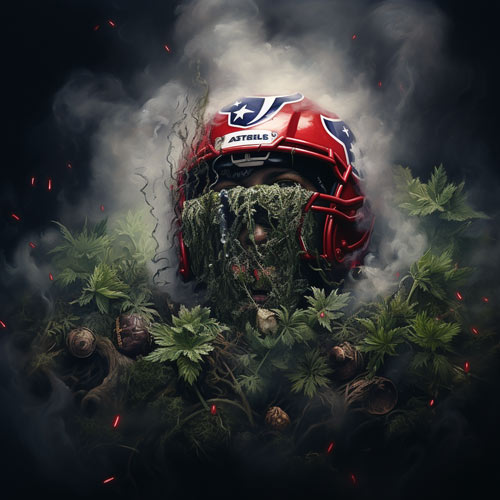 License to Mills
Hou Stink
Or if that's not sassy enough for you, Hou Suck.
Houston of a B I'm Rick and Morty
Check out our Rick and Morty team names article for more squanchy name ideas.
Getting the KubiAx
Suggest a Houston Texans Fantasy Football Name
Your name may be added to this post!
C.J. Stroud Fantasy Football Name Ideas
C.J. Stroud holds the record at Ohio State for the most passing yards in a game, a whopping 573 yards. And he had two games where he threw six touchdowns.
Here are some C.J. Stroud fantasy team names to kick off a long and storied career.
The Stroud Boys
Stroud 9
The Stroud Goes Wild
Dameon Pierce Fantasy Football Names
Dameon Pierce has been a dominant running back at every level. In high school, he rushed for an astonishing 6,779 yards and 92 touchdowns!
Here are some Dameon Pierce fantasy team names for 2023 leagues.
Pierce the Veil
The Pierced Nips
Pierce & the Fierce
Piercing the D
Davis Mills Fantasy Team Names
Davis Mills was put in a tough spot, and he actually handled it pretty well. Here are some Davis Mills team names to pay him back for sticking it out.
Mills Communication
Slide Into My DMs
The DM Slide
Extraterrestrial Davisitation
Houston Texans Fantasy Football Name Generator
Houston Texans Fantasy Football Names From Writers & The Community
Dalton Schultz Fantasy Team Names
Inspired by the multi-talented tight end Dalton Schultz, here's a roundup of several names that fuse fun, football, and a sprinkle of Schultz's unique story.
Block Party Schultz
Honoring Schultz's remarkable skills as a run-blocking tight end, this fantasy team name idea highlights your intention to block anyone in the league from overtaking you.
Q-Collar Texans
This fantasy name highlights the Q-Collar that Schultz wears, symbolizing a protective and resilient nature.
Mid-Practice Miracles
A tribute to the time when the birth of Schultz's child interrupted Cowboys' practice.
Schultz's Shockers
Stanford Shields
A nod to Schultz's alma mater and his prowess in run-blocking
Lovie Smith Fantasy Team Names
It's been a long time since we've seen Lovie Smith in a head coaching gig. Is he the guy to right the Texans ship, or will he come and go as fast as David Culley?
Lovie's Country Store
Lovie's All You Need
Lovie's Blind
Lovie's Labours Lost
I Lovie Texas
Houston Texans Fantasy Football Names from Around the Internet
So the Texans' colors are Battle Red, Liberty White, and Deep Blue Steel. That's right, their last color is essentially a Zoolander joke.
Also, why does every NFL team have cute names their colors? Are red, white, and blue just too basic?
Anyhow, old man rant over. Here's one last set of Houston Texans fantasy team names.
Houston, We Have a Problem
Hou Oughta Be in Pictures
Deshonerable Discharge
The Massagynist
General Mills
Money Mills
Mills Mafia
Big Mack Attack
Mack Street Boyz
Andre the Giant Johnson
Is it juvenile? Sure. As a pun, you have to admit it's pretty solid – pun distinctly not intended.
I Love Having Rex but I'd Rather Get Burkhead
Shout out to Academy Award winners Three 6 Mafia.
Team Name Ideas for Other NFL Teams
If the Texans aren't your team, here are some NFL team name articles for every other club.