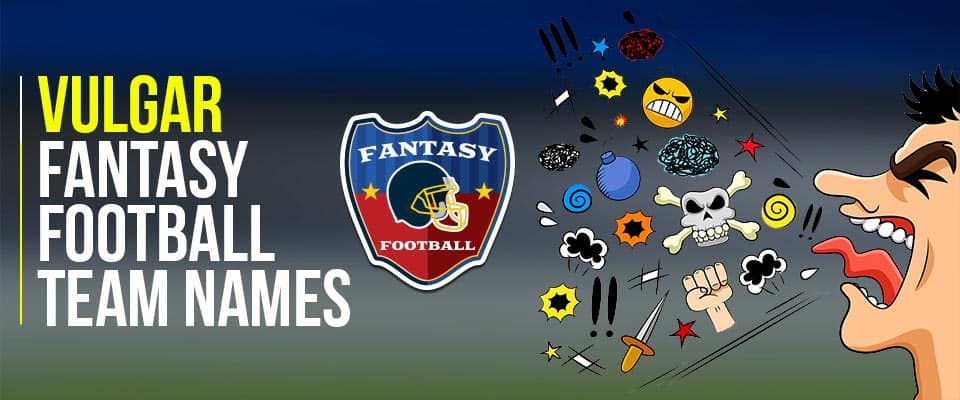 For some fantasy football leagues, you want your team name to sound witty and fun. On the other end of the spectrum, some leagues expect vulgar fantasy football team names – and the raunchier, the better.
Well, here they are, over one hundred dirty fantasy football team names to use at your discretion (but maybe not for the office league). Don't say I didn't warn you.
Dirtiest Fantasy Names for the 2023 Season
Landrey's Nutz
How many Deez Nutz names can we fit into one article, you think?
Double D Kupps
With his recent performances, he's earned his very own Cooper Kupp fantasy team names article.
Kittle's Bits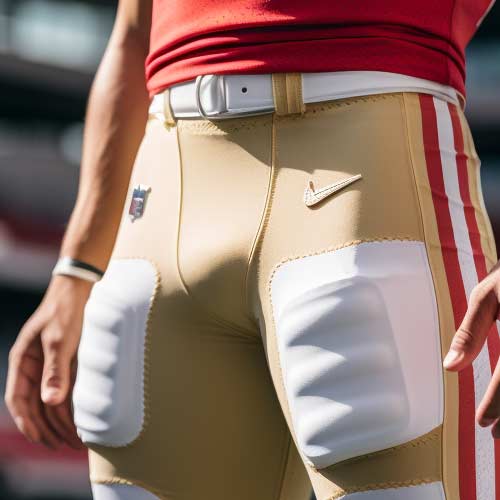 Chris Carson of a Bitch
Or just Chris CarSonofa if you like to keep it tight.
I Did it All For the Nuk
For any of you who are confused, Nuk is the nickname of DeAndre Hopkins. And yes, that's DeAndre Hopkins as Fred Durst.
We have many more DeAndre Hopkins fantasy names where that came from.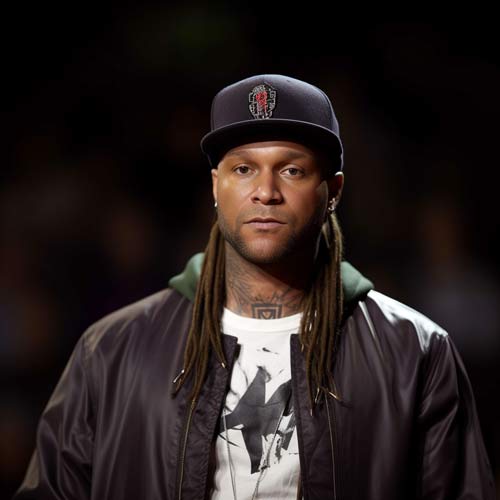 Josh JackOffs
And that's our fifth jack off-based name, for those keeping score.
Kamara Up and See Me Sometime
You'd be the only kid on your block with a Mae West-themed team name, that's for sure.
BJ Chark
No Fournette Play
DJ Shart
Robert Woody
Robert Gives Me Woods, etc… This one you probably could have figured out on your own.
If you like this dirty fantasy name, you'll enjoy our entire article dedicated to George Kittle fantasy team names.
Austin Pooper
James Conner Into Bed
Conner Into Bed, Steeler Virginity?
Vulgar NFL Team-Themed Fantasy Names
It's 2023 and the PC police are lurking around every corner. If your commissioner won't permit low-brow humor in your fantasy football league name, then lowering the bar with your team name is the only solution.
Let's start this year with some dirty fantasy team names for NFL teams.
Steeler Virginity
Note that we are choosing not to add a Ben Roethlisberger joke here. Check out our other Steelers fantasy football names.
JAX Off
Panty Raiders
Draguars
Fierce!
Cardinal Sins
Before 2021, every Cardinals player should have been excommunicated. Here's a creepy logo for this dirty fantasy team name.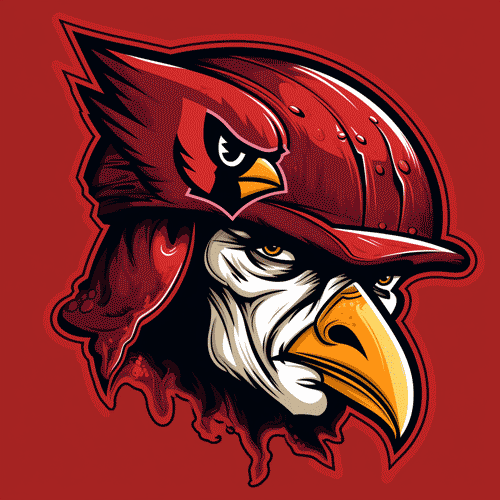 Sex DALs
Real Sex DALs, Living Sex DALs, etc. You get it.
TimeToSee Tit Tans
Dirty Fantasy Football Names for QBs
We now have a slew of articles dedicated to fantasy team names for NFL quarterbacks. Here are some of our nastiest.
Dakin' Off
We have another article dedicated entirely to Dak Prescott fantasy team name ideas.
Jack Goffs
Yes, it's another jack-off reference. And I can't promise there won't be more.
AssFoles
Dak Heads
Brees Nutz
Yep. We might get one more year from the great one.
JacksOn, Jacks Off
That's a Lamar Jackson joke, a karate kid joke, and our fourth jack-off joke all rolled into one.
We've got plenty more of these in our dedicated article for Lamar Jackson fantasy name ideas.
Take Off Your Pants and L-Jax It
For the record, I count this more as a Blink-182 joke than a jack-off joke.
Bradeez Nutz
Just another Deez Nutz reference to keep things interesting. And since he will never retire, we went ahead and wrote a dedicated article for Tom Brady fantasy team names.
Filthy Team Name Ideas for NFL Running Backs
Fantasy championships are built around stud running backs. You can also build your team name around NFL RBs.
The D'Andre Swift Winds
This nasty team name idea merges She'Ra's wined battle-unicorn and post-coital emissions.
Get it Ingram
NSFW Wide Receiver Fantasy Football Names
Naming your team after a WR1? If so, check out our collection of NFL wide receiver fantasy names list.
Booty-Chasers
This is a Ja'Marr Chase fantasy team name, for those who need a little help.
The Dirty Diggs
I'll let the Urban Dictionary explain this one to you.
The Chris Godamns
See our Chris Godwin fantasy football team names article for more of these ideas.
Dirty Defensive Player Fantasy Football Team Names
I know you guys in the IDP leagues need nasty team name love too.
We're All Gonna Get Calaised
Flexur Cocks
This NSFW fantasy name would work for IDP players who draft the Philly defensive linemen.
JJ Twatt
Or TJ Twatt, Dereck Twatt, or even Twatt Brothers.
Return of the Mack
Danielle MILF Hunter
Or Danielle Bitch Hunter if you want to make an obscure 30 Rock reference.
Tre DeFlowers
Watt the Fuck
Peppers Spray
Darius Leonard Part 6
In case you wondering why this name is on the list:
Myles Jack Off
I mean, we couldn't pass up a sixth time
Mathieused Rubber
Never mind, this is the grossest.
Dark Fantasy Football Team Names
Aaron Hernandez' Taxi Service
We'll pick you up and drop you!
Kellen Hits a New Winslow
Alshon Jeffrey Didn't Kill Himself
If you're still looking for an Iggles-themed name for your 2023 fantasy team, check out our list of Philadelphia Eagles Fantasy Football Team Names.
Old School NSFW Fantasy Football Team Names
These fantasy names are a bit dated, but even in 2023 they still hold up.
Fred Smoot's Boat Rentals
Vick Brothers Obedience School
Shannon Shart
Chris Carter's Fall Guy
Faulk Off
Favre Got Dick Picked Off
Marino Means No
You could also go with No Marinos No. Whichever you prefer.
Pro tip: Need an idea for a hilarious fantasy football punishment. Each year, let the league champion name the last-placed team for the following season. This encourages league participation while adding some hilarity to your league.
Pot-Themed Fantasy Football Team Names
These badass fantasy team names are still inappropriate in most states. But maybe one day we'll look back on these, and they'll seem quite normal.
James Winstoned
You know what they say: you Winstoned, you lose stoned.
Aaron Jonesing
If that's too simple, you could also go with Aaron Jonesing For a Hit (or Fix, but Hit is more on-point, football-wise.
Julio Jonesing
Or, for that matter, Ronald Jonesing, Marvin Jonesing, or Daniel Jonesing. You get it.
Budda Baker's Edibles
Smoke a Bowe
Classic Vulgar Fantasy Football Team Names
Here's a selection of some of my favorite dirty fantasy football team names culled from around the web. I promise it won't hurt my feelings if you choose one of them instead of one of the ones that I wrote.
Two Gurleys, One Kupp
I will not be linking to the reference point for this name, and you're welcome for that.
My Ball Zach Ertz
Hyde the Salami
Baby Got Dak
Turn Your Head and Goff
Suck a Saurus
It's the perfect filthy name if you're in last place or you swallow.
Little Red Fournette
It's only dirty if you read the lyrics of the song.
Fournettecation
Touchdowns Syndrome
Wendell's Got Smallwood
Amari Pooper
Kissing Cousins
Witten Your Pants
Wham Bam Thank You Graham
Fill My Lips Rivers
OJ Howard Is Khloe's Dad
Oops I Crapped My Fants
Oh, and just for the record, the final score is Jack-Off Jokes: 6, Deez Nutz Names: 3. Because I know you are invested in that narrative.
Dirty Fantasy Football Names From Readers
Wrong Hole Step Burrow
Submitted by

Channy
Max 3 votes.
Black So i pickett
Submitted by

Elijah Bartley
Max 3 votes.
Don't Kirk off to your cousins
Max 3 votes.
Cosby's Sleepers
Submitted by

TClose
Max 3 votes.
LaPorta Potty
Submitted by

Paul Moore
Max 3 votes.
Saquon My Kupp
Submitted by

Ryan Fisher
Max 3 votes.
Najee Germany
Submitted by

Brogan Gard
Max 3 votes.
Kareem Pie
Submitted by

Josh McGuire
Max 3 votes.
My balls zack ertz
Submitted by

Frank
Max 3 votes.
Justin The Cotton Fields
Submitted by

RK
Max 3 votes.
Jordan loves boobs
Submitted by

Jack Rippee
Max 3 votes.
My Chubb Hurts
Submitted by

Bryant
Max 3 votes.
Tittsburg Feelers
Submitted by

Cordell Kain
Max 3 votes.
Packer Fuller Dix
Submitted by

Ryan Hogan
Max 3 votes.
Uncles wit benifitz
Submitted by

Juc
Max 3 votes.
My kickers gay (Matt gay)
Submitted by

Josh angulo
Max 3 votes.
JefferSon of a Gun
Submitted by

Aidan
Max 3 votes.
MyBigDiggs HurtsUrMcmanus
Submitted by

Sam P
Max 3 votes.
The mass debators
Submitted by

Albert Vaughan
Max 3 votes.
We Love TDs
Submitted by

Eric T
Max 3 votes.
Watson and Kraft therapeutics
Submitted by

Sean
Max 3 votes.
Jared makes me jerk Goff
Submitted by

Ballman69
Max 3 votes.
Amon-Ra Dog You
Submitted by

Lucas brady
Max 3 votes.
Donte Momqueef
Submitted by

Eric Enokido
Max 3 votes.
Throat it Deep
Submitted by

Tito
Max 3 votes.
Sweaty ball sacks
Submitted by

Glenn
Max 3 votes.
Norfolk 'n chance
Submitted by

Albert Vaughan
Max 3 votes.
Najee's in Paris
Submitted by

Riley Wilk
Max 3 votes.
More Dirty Team Name Ideas?
If you have more ideas for filthy and vulgar fantasy team names, tell me about them in the comments below. I'll add the really good ones to this list.