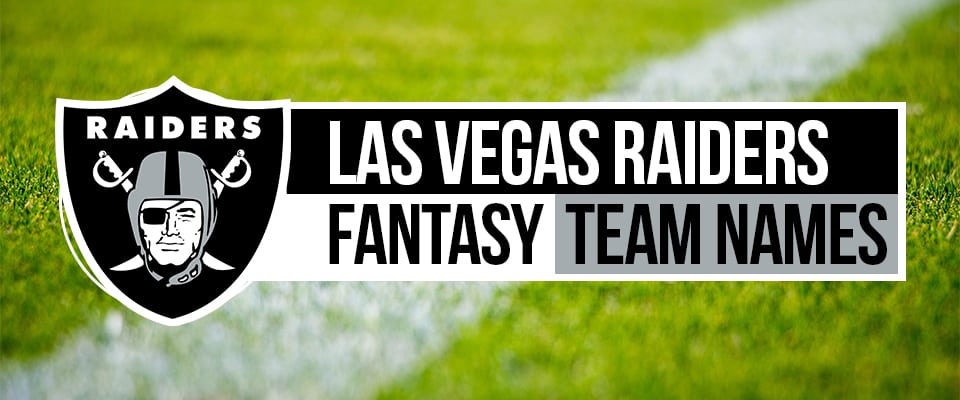 Las Vegas Raiders.
Las Vegas Raiders.
Las Vegas Raiders.
I'm still getting used to it, but I think I might like it.
Vegas is crazy, Raiders fans are extra crazy.
Vegas has unique fashion, Mark Davis' hair is the uniquest fashion.
Here are some fresh Las Vegas Raiders fantasy football team names to celebrate this match made in heaven. Or, if not heaven, at least an all-night drive-through wedding chapel.
Viva Las Raiders!
Derek Carr Fantasy Football Names
Derek Carr is an enigma: is he young or old? Good or bad? Well consider these stats:
He's the Raiders all-time leader in passing yards and in QB losses
He has a miserable 4.3% TD rate and an incredible 1.9% INT rate
I still call him David sometimes
Putting the Carr Before the Horse
Be Carrful
No Carrgument
The Carr of War
After The Art of War by Sun Tzu.
The Car of the Deal
After The Art of the Deal by Son Sue.
Darren Waller Fantasy Team Names
What kind of Kool-Aid does a 27-year-old career backup have to drink to turn into a top-5 TE overnight? Follow up question: where can I get some of that?
Wall-Er
I'm Wall In
Build the Waller
Political.
Tear Down that Waller
Waller of Sound
Waller Atcha
Dumb.
Josh Jacobs Fantasy Football Names
Josh Jacobs had an excellent rookie year, but the Raiders are gambling that there's even more in the tank. See what I did there? Vegas? Gambling? You're right, you deserve better.
Just Joshing
Josh Kosh B'Gosh
This Josh Jacobs fantasy team name is for the dads out there.
LL Cool Jacobs
Let's face it, at this point this one's probably for the dads as well.
Corn on the Jacobs
JJ's Boulangerie
This is a deep Vegas cut. But if you've ever stayed at the Paris casino, then you get it.
Jon Gruden Fantasy Team Names
John Gruden's been an NFL coach for over 20 years. Yet somehow, he still looks like the video room intern.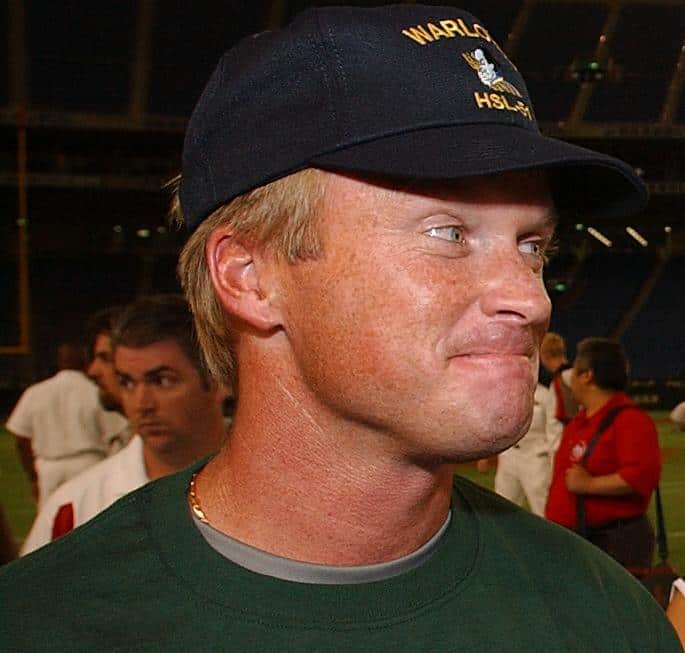 GruDen of Wolves
Cult of Chucky
You're forgiven if you didn't actually know that this was a film.
Grude Bois
EerMeNow.
Motley Grü
The Grudential
More Funny Las Vegas Raiders Fantasy Football Names
This is an excellent Raiders fantasy football name if you need to prove to Raider Nation that you deserve spiked shoulder pads.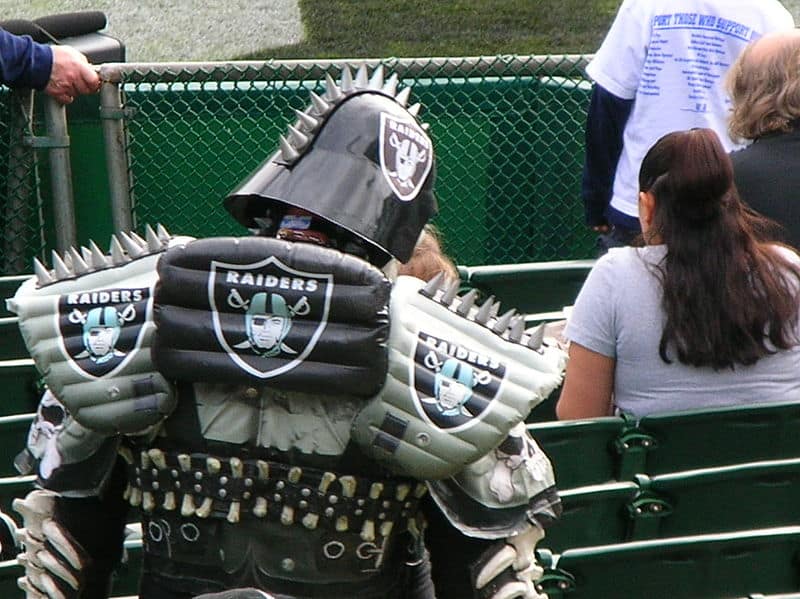 Agholorious
Pull the Ruggs Out
Mariota Be in Pictures
Jalend Me the Carr
Carr Tyrells
I'd like you to know that there were plenty of other Car/Carr puns I didn't chose to include.
Las Vegas Raiders Defense Fantasy Football Team Names
Here's a fun fact: the Raiders haven't had even a top-TWENTY defense since 2006. And by fun fact I mean fun for opposing offenses, not for Raiders fans.
Morrow of the Story
Mullen It Over
I Don't Give a Damarious
Maxximum Effort
Take it to the Maxx
Any time I start thinking Maxx Crosby is good I remember that he plays for the Raiders and I doubt myself.
Raiders Historical Fantasy Football Team Names
There are names on this list that celebrate both the good and the bad of Raiders history. Because let's face it, this franchise has had plenty of both.
Howie Long John Silver and Black
We Were Robbinsed
Being Robbinsed is a lot like being robbed, except the only person you're stealing from is yourself.
Lamonica Solo
This is a pretty good pun that I guarantee you won't get its due.
Marcus the Beast
Because seriously, the dude was a beast back before we called people that.
JaMarc of the Beast
The curse of JaMarcus Russell will follow the Raiders forever.
Raiders Fantasy Names from Around the Web
I've picked out some great fantasy football team names from the great minds of Raider Nation. Because some of the other stuff gets weird.
Raiders of the Lost Yard
Darth Raider
RefrigeRaiders
Carrmageddon
Carr D B
Dude, Where's My Carr
How are we, as a society, still referencing this film?
Josh Jacobs Jingleheimer Schmidt
And they said the perfect pun doesn't exist.
Chucky Part II
Grudenough
Witten Protection Program
At Witten's End
Seriously. How is this guy still playing?