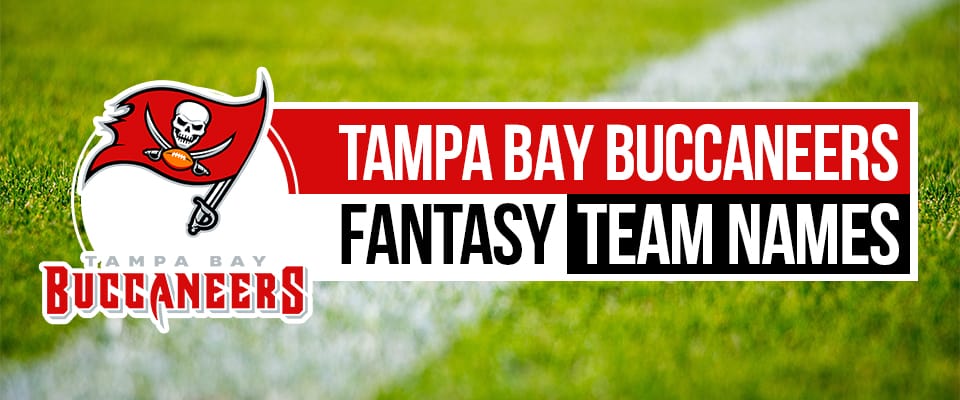 The Tampa Bay Buccaneers will have a new look on offense in 2023 after quarterback Tom Brady retired. Kyle Trask and Baker Mayfield will battle it out for the starting quarterback position, and the success of the Bucs will fall largely on their shoulders.
The good news? The Bucs play in the NFC South, where mediocracy is the norm.
To uplift your spirits during a rebuilding year, I present our free list of Tampa Bay Bucs Fantasy Football names for the 2023 season.
Tampa Bay Buccaneers Fantasy Names for 2023
This team is so loaded with name-brand stars that there are almost too many options for Buccaneers fantasy team names. Now you know how Todd Bowles feels.
Champa Bay
Catching Mayfeelings
If you like Baker Mayfield I have some good news for you. We have an entire article dedicated solely to Baker Mayfield fantasy football team names.
Throw it to M.E.
God-Winning
This one works best in a league that lets you do the italics. Otherwise, it's harder to hear that classic Charlie Sheen delivery.
Wirfs It
There are tons of other Tristan Wirfs team name possibilities here:
Wirfs Your Weight In Gold
Wirfs Your Salt
Wirfs Every Penny
Get Your Money's Wirfs
Wirfs Your While
For What It's Wirfs
Know Your Wirfs
Wirfs Fighting For
Wirfs Winning
Rachaad Duck
Rachaad Man Out also works, especially if Rachaad White doesn't get enough touches to be relevant right away.
Otton Fields
It's unlikely that the rookie tight end can replace Rob Gronkowski on either the playing field or the party barge. But here's an early Cade Otton fantasy team name just in case.
Leonard DaVinci
Mike Evans Fantasy Football Names
So Mike Evans is already Tampa Bay's all-time leading receiver, and it isn't even close. I'm not sure if that says more about Evans or the organization's history.
Mike'd Up
Speaking of which, here's a Mic'd up Mike.
Evans Cowgirls Get the Blues
Evansessence
We'll Win Evansually
Tampa Bay Buccaneers Fantasy Football Name Generator
Tampa Bay Buccaneers Fantasy Football Names From Writers & The Community
Godwin Fantasy Football Name Ideas
Chris Godwin is one of the best number two receivers in the NFL. He'd be the WR1 on a lot of teams – but then he wouldn't have Tom Brady throwing to him.
See the rest of our Chris Godwin fantasy team name here.
We Godda Win
Godwin Friended Me
Godwinging It
Godwinter Is Coming
Frankly, I prefer just Godwin Is Coming. But it might require a little work to make sure people don't get the wrong idea.
If you dig this Buccaneers fantasy football name, check out our article dedicated entirely to Game of Thrones Fantasy Names.
Mayfield Fantasy Team Names for 2023
Poor Baker Mayfield. You help turn a perpetually mediocre franchise around, and for your efforts, you get replaced with an unscrupulous massage enthusiast.
I guess he'll have to cry himself to sleep on his piles of money. Next to his beautiful wife. In a better organization.
Mayfield of Dreams
Kevin Costner's body. Baker Mayfield's head. Profile pic: done.
We Mayfield a Winner
Baker's Eleven
We have more Baker Mayfield fantasy football names down below.
Bakes and Pains
You Mayfield Some Pressure
Or if your league is a little saucier, You Mayfield a Little Prick.
Tampa Bay Defense Fantasy Names
Shaq Barrett, Lavonte David, Vita Vea, Antoine Winfield Jr. and company have established themselves as a legit defense. They may not be quite as dominant as the classic Sapp-Brooks-Lynch days, but they're just as name-worthy.
Livin' La Vita Vea
Curriculum Vita Vea
Shaqson Pollock
Lavonte Davideo Games
Lavontaste at the Straz
Now this is some deep Tampa history.
Our Winfield is Your Lose Field
Tampa Bay Bucs Fantasy Football Names for Former Players
We've got some classic Buccaneers players in here, and some more recent cast offs like Jameis Winston. Rememeber that guy?
He leads the franchise in most QB stats, but he may also lead it in being a gross creep.
Winston's Intercepted Leaving the Store
Jameis Is Publix Enemy #1
It's real easy to get over a breakup when you've already started dating someone hotter, richer, and more accomplished (even if they are a little older).
Julionly Live Once
Orange Julios
I love this Julio Jones fantasy team name. It's a nod to an all-time great receiver and to those beautiful creamsicle orange uniforms. Plus Orange Julius is just good.
Don Julio
Winston's Uber Talented
Happy trails Jameis Winston. Don't let the door touch you in an inappropriate manner on the way out!
Gronccaneers
Murder Fournettes
Of all the weirdness that 2020 brought us, Murder Hornets were among the weirdest.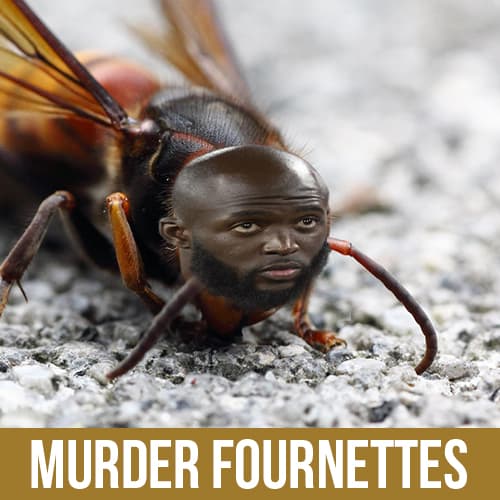 Fournette Worth
Gronk-Ass Man
Gronkowskeet Shooting
BaGronkaGronk
Hit Me Brady One More Time
Tampa Brady
If it's Brady you love, check out our complete list of Tom Brady fantasy team names.
Brady Gaga – My Favorite Tom Brady Team Name
True story: Brady collaborates with Lady Gaga to create a jersey manufactured entirely of dead squirrels.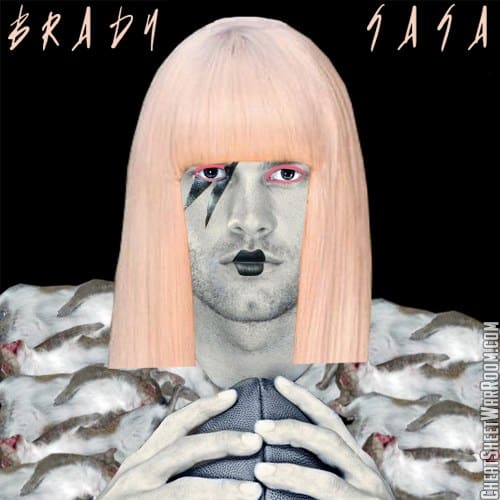 Gronkowski Bums
Gronkowski Brothers Moving Company
Testaverdecal Leap
Brooks and Dunn
That's a 2-for-1. You could also switch it to Brooks and Dungy if you are so inclined.
Dungy Beetles
Tampa Bay DILFS
Because of our old buddy Trent, and no other reasons. No. Other. Reasons.
Savage Barberians
Wilder'n' Out
Alstott the World and Melt With You
I've Got No Quarles
It's true, and you haven't since 2006.
Down With JPP
JPP Slap Me Three
Don't play with fireworks, kids. That is unless you're a
dynamic defensive player in the NFL. In which case, you can still go on to a
long and productive career.
Bucs Fantasy Team Names from Around the Web
Yar, some might say I plundered these Bucs fantasy team names from other writers! And some might not say that because they don't like cheap pirate puns.
Clearwaters, Full Hearts, Can't Lose
The Bucs Stop Here
Mother Buccers
Pass the Bucs
Stairway to Evans
Knocking on Evans Door
Thank Evans
Evans Isn't Too Far Away
In Godwin We Trust
Julio Let the Dogs Out
The Great CornJulio
Little Red Fournette
Fournettecation
Fournettflix and Chill
Mad as a Fournette
Fournette Gains
JPP's Right Hand Men
Gramatica Correct
I Beg to Dilfer