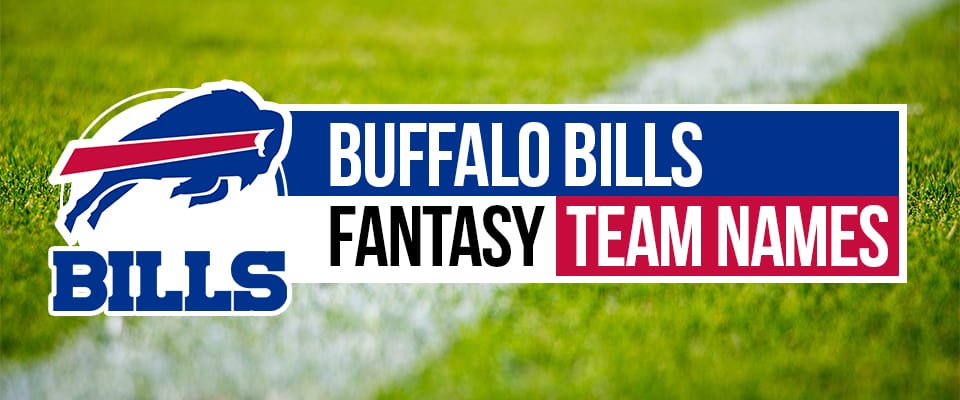 It's been a. long, cold stretch, but it's finally cool to be a Buffalo Bills fan again. Josh Allen and Stefon Diggs are stone-cold locks, and Devin Singletary, Cole Beasly, and friends are pretty chill too.
I'm sorry for all the cold puns, but I started thinking about Buffalo, and, well… here we are. Here are some fresh Buffalo Bills fantasy football names to help you put that championship on ice this winter.
Buffalo Bills Fantasy Names for 2021
So, the Buffalo Bills is a pretty weird team name when you think about it. They're named after Buffalo Bill Cody, for no explicable reason other than people voted for it.
Buffalo Bill wasn't from the area, so as far as I can tell, it's just a dumb pun. Which means maybe it should be my favorite NFL team name.
Buffalo Wingback
BuffaLow Blow
BuffaLow Key
Just Joshin'
I'm All En
Gettin' Diggy Wit It
Nice Diggs
Singletary, Double Threat
Single Tara Reid
It's not as exciting a proposition as it once was.
Emmanuel for All Seasons
My Main Emmanuel
Different Brieda Cat
Dog Brieda
If you're a dog person, feel free to insert the breed of your favorite poochie. Labrador Brieda, Pug Brieda, Chihuahua Brieda, etc.
Mossome Sauce
Fort Knox
Knox on Wood
Knox Exactly
Kelly Blue and Red Book
License to Bill
This can be either a nod to the Beastie Boys or James Bond. Chose your reference preference.
Bill Communication
This is a Beastie Boys reference, no matter your preference.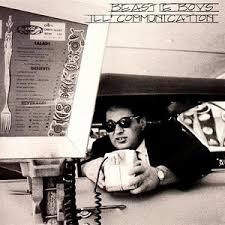 Josh Allen Fantasy Football Names
Josh Allen has just gotten better and better every year he's been in the league. You'd think that's how it would go every time – learning, practice, and all that – but that isn't always the case.
Lest you doubt me, consider how things have turned out for Allen's fellow 2018 draftees San Darnold and Josh Rosen. Then shudder.
Allentown
No, this is not a Billy Joel reference (unless you really want it to be). It is a reference to the super-hip Buffalo neighborhood.
Allen-for-One
Allenter the Dragon
If you're not a Bruce Lee fan – and we can get into that later – here are some All-ternates:
Allenter the Terrordome
Allenter Sandman
Allenter at Your Own Risk
Allenter the Void
Allengedly
JA Power and Associates
Josh Toss M'Gosh!
This is a very stupid pun about baby clothes.
Allend Me a Single, Terry
Hey, it's a 2-for-1! It's pretty dumb, and a little complicated, but it made me chuckle so it's on the list.
Stefon Diggs Fantasy Team Names
So I don't mean to sound like too much of a galaxy brain football genius, but I have a theory. It goes like this:
Stefon Diggs is better when he has a quarterback as good as Josh Allen. Josh Allen is better when he has a receiver like Stefon Diggs.
So do I win the Nobel Prize for Sports Science or what?
Can You Diggs It?
I'm also in favor of using as many a's in Caaaaan as your character limits will allow.
Diggselent
Maybe it's just me, but I hear it in Mr. Burns' voice.
Diggy Pop
Diggs Dug
Digg Man On Campus
Sean McDermott Fantasy Team Names
Sean McDermott is off to a good start in his coaching career. Is he the man to finally take Buffalo to the promised land, or will he be just another Wade Phillips?
That's totally unfair. Wade Phillips had – and continues to have – a pretty great career. Still though, a Super Bowl win would be great.
Sean Top of the World
McDermott Mulroney
McDermottology Clinic
McDermonators
McDermott's Apple Sauce
McD's
Ba-da-ba-ba-ba, he's pretty good?
Classic Bills Fantasy Football Names
Not every league is going to appreciate a good Don Beebe reference. But any league that does is ok by me.
The Kelleast I Could Do
Reed All About It
Polian Count
Beebe Back Ribs
Leon Lets Go
True, that Super Bowl may have been a disaster. But at least the Bills will always have that one shining moment.
Buffalo Bills Fantasy Names from Around the Web
Being a Bills fan can teach you humility. In that spirit, here are some Bills fantasy team names from other minds that might tickle your fancy.
See? Humble AF.
Buffalow Expectations
BuffaLonely Hearts Club
BuffaLone Wolves
Billievers
Bills Collectors
Bills to Pay
Dolla Dolla Bills
Allen Wrench
Allen the Family
Hausch Money
Road Hausch
What Can Brown Do For You?
The Singletarity
I don't know what you like in either a fantasy football team name, or just in a joke in general. But this is very funny to me personally.
Just sayin'.
All Barkley, No Bite
LeGone McCoy
And good LeRiddance.
Other Fantasy Team Names From Around the NFL