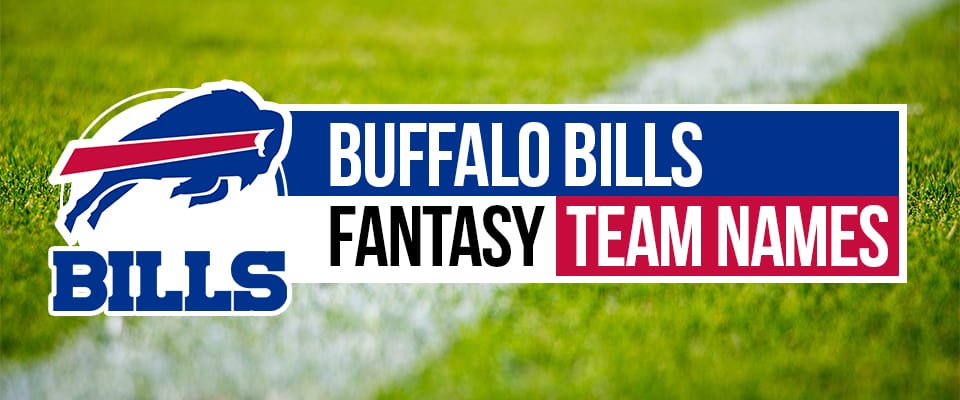 Call me an optimist, but I think the clouds are starting to clear in Buffalo. They have a legit starting quarterback, a solid defense, and playoff appearances in two out of the last three seasons.
That said, it's been a quarter of a century since the Bills have won a playoff game. And let's not even bring up that whole Super Bowl thing.
If you ask me, they're just one great Buffalo Bills fantasy football team name away from breaking through. It's up to you. Choose wisely.
Josh Allen Fantasy Football Names
"Josh Allen was the number six quarterback in overall fantasy points for 2019!" he screamed into the wind. His league mates never heard his cries though, as they continued to draft Tom Brady, Drew Brees, and Phillip Rivers instead.
Allentown
No, this is not a Billy Joel reference (unless you really want it to be). It is a reference to the super-hip Buffalo neighborhood.
Just Joshin'
Allen-for-One
Allengedly
Josh Toss M'Gosh!
This is a very stupid pun about baby clothes.
Allend Me a Single, Terry
Hey, it's a 2-for-1! It's also a little complicated, but it made me chuckle so it's on the list.
The Best Buffalo Bills Fantasy Football Names
While the Bills may lack fantasy superstars, they have a fan base that can appreciate a talented newcomer like Devin Singletary (or an underrated veteran like John Brown).
Singletary Household
Singletary, Double Threat
Single Tara Reid
It's not as exciting a proposition as it once was.
The Beasley's Knees
Fort Knox
Knox on Wood
Knox Exactly
1st Brown
Lost and Browned
This is a suitable Bills fantasy football name for an owner that got burned by JB one year, then drafted him the next. Although I grant that those are some very specific circumstances.
Buffalow Blow
BuffaLow Key
BuffaLonely Hearts Club
BuffaLone Wolves
License to Bill
This can be either a nod to the Beastie Boys or James Bond. Chose your reference preference.
Bill Communication
This is a Beastie Boys reference, no matter your preference.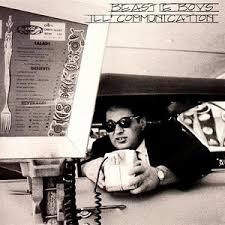 Buffalo Wingback
Anchor Barkley
This name would work better if Matt Barkley were actually productive. Still, I wanted to make a nod to the Anchor Bar.
Sean McDermott Fantasy Team Names
Sean McDermott is off to a good start in his coaching career. Is he the man to finally take Buffalo to the promised land, or will he be just another Wade Phillips?
McDermott Mulroney
McDermottology Clinic
Sean Top of the World
McDermonators
McDermott's Apple Sauce
McD's
Ba-da-ba-ba-ba, I guess he's pretty good?
Emmanuel Sanders Fantasy Football Name Ideas
Emmanuel for All Seasons
My Main Emmanuel
Sanders Little Dog, Too
Classic Bills Fantasy Football Names
Not every league is going to appreciate a good Don Beebe reference. But any league that appreciates a Don Beebe reference is alright with me.
Kelly Blue and Red Book
The Kelleast I Could Do
Reed All About It
Polian Count
Beebe Back Ribs
Leon Lets Go
True, that Super Bowl may have been a disaster. But at least the Bills will always have that one shining moment.
Buffalo Bills Fantasy Names from Around the Web
Being a Bills fan can teach you humility. In that spirit, here are some Bills fantasy football names from other sites that, I acknowledge, may work better for you and your tastes.
See? Humble AF.
Buffalow Expectations
Billievers
Bills Collectors
Bills to Pay
Dolla Dolla Bills
Allen Wrench
Allen the Family
Hausch Money
Road Hausch
What Can Brown Do For You?
The Singletarity
I don't know what you like in either a fantasy football team name, or just in a joke in general. But this is very funny to me personally.
Just sayin'.
All Barkley, No Bite
LeGone McCoy
And good LeRiddance.
Other Fantasy Team Names From Around the NFL