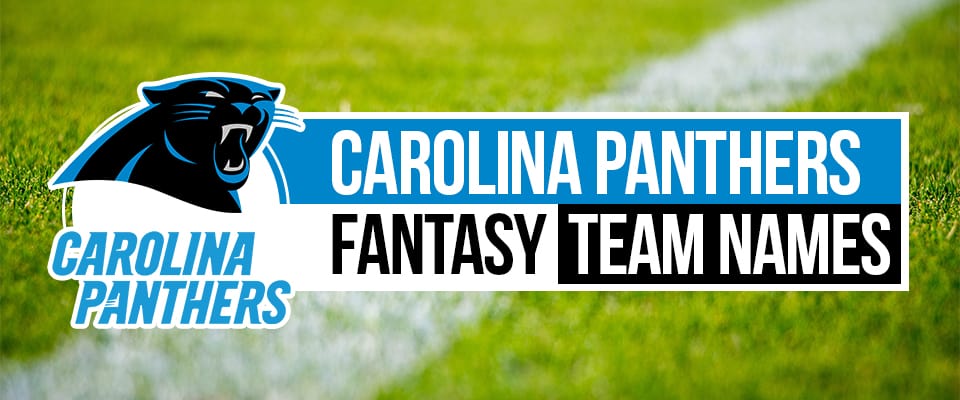 The Panthers are working on establishing a new identity, but I haven't even gotten over Cam Newton yet. That's all about to change with rookie QB Bryce Young taking over signal-calling.
It should be an interesting season for the Cardiac Cats, even if they don't sneak into the playoffs. Let's keep the spirit alive with a new round of Carolina Panthers fantasy football team names.
Carolina Panthers Fantasy Team Names for 2023
The Carolina Panthers are looking to claw their way to the top this season. But with their recent track record, they might have better luck finding a real panther in Carolina.
Chuba Buddies
Young and the Restless
Check out more Bryce Young fantasy football names down below.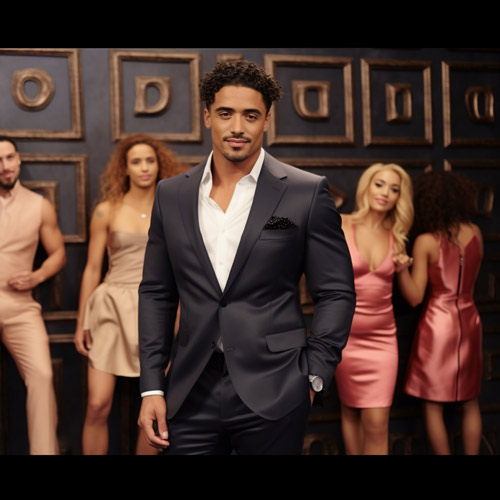 Catching Thiels
Fantasy football team names this perfect don't come along that often, people. Get it while it's good.
Chuba Hubby
The Chark Attacks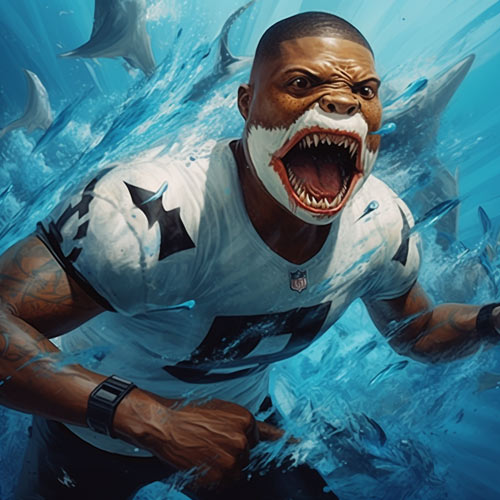 Can't Stop this Thielen
Hooked on a Thielen
Shenault Too Shabby
Some other Laviska Shenault team names in this vein:
Shenault Too Bad
Shenault Okay
Shenault Impressed
Shenault Gonna Take It
Shenault Another Teen Movie
Hekker Good Doggos
Heckin good name, fren.
3 Miles Island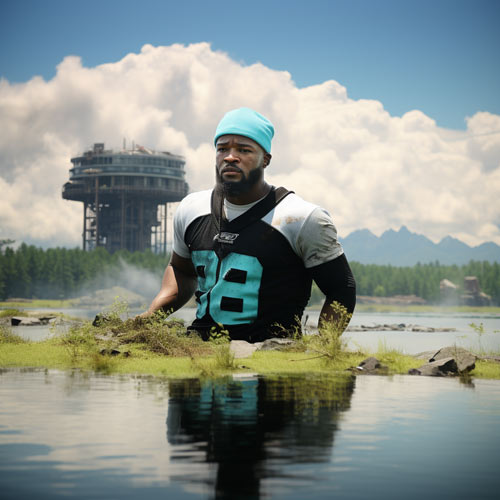 Showdown at the OK Corral
LaviSka Music
Laviska Small World
Laviska Hard Knock Life
Chinn Ups
Suggest a Carolina Panthers Fantasy Football Name
Your name may be added to this post!
Bryce Young Fantasy Football Name Ideas
Bryce Young was a five-star college recruit and the top QB prospect in the country. The #1 draft pick will surely have a long and illustrious career, so here are our best Bryce Young fantasy football names to get things started.
Forever Young
The Young Offenders
Team of Some Young Boys
If you get this name, you'll enjoy our giant list of NSFW fantasy team names.
The Bryce is Right
Adam Thielen Fantasy Team Names
Born in Minnesota, Thielen played high school and college ball in Minnesota. Then, he landed a spot on the Vikings practice squad in 2013. The rest is history (in the making).
At this point, Thielen is a Minnesota institution on par with Caribou Coffee and hot dish.
Thielen Minnesota
This Thielen fantasy team name is pretty solid – provided you're old enough to remember the '96 Keanu movie, that is.
The Creation of Adam Thielen
A.T. Phone Home
Thielen Groovy
You may have noticed that Thielin and Feelin' sound pretty similar. Me too.
Thielen Good
Thielen All Right
More than a Thielen
Thielen It
I Thiel You
I suppose I could put the old standby Purple People Eaters in this section. If you can't come up with that Vikings fantasy team name on your own, you have bigger issues.
Carolina Panthers Fantasy Football Name Generator
Carolina Panthers Fantasy Football Names From Writers & The Community
Miles Sanders Fantasy Team Name Ideas
Miles Sanders won Pennsylvania's Mr. Football award in high school and was a top college recruit. His successes have continued through college and into the NFL.
Here's some Miles Sanders fantasy football names to celebrate the beginning of a long career.
The Longest Miles
Goin' the Extra Miles
Miles a Minute
DJ Chark Fantasy Football Team Names
DJ Chark has emerged as a Pro Bowl quality receiver with an All-Star name.
Baby Chark
Raiders of the Lost Chark
CharkAngel
Chark Week
Chark Tank
Character Chark
Charkapellago
Chark Welder
Carolina Panthers Fantasy Football Names From Readers
Mingo with theYoung
Carolina Panthers Fantasy Team Names for Defensive Players
Watching the Panthers defense post-Luke Keuchley is like episodes of the Office after Steve Carell left. I'm not saying it can't be good, it's just a little weird.
Kuechleaving On a Jet Plane
Sorry Panthers fans, he won't be coming back again.
Shaq Attaq
Lifestyles of Derrick and Famous
Derrick Brown should anchor the D-Line for a long time to come. Of course, that's what they said about Jason Peter too.
Burns Unit
Matt Rhule Fantasy Team Names
I hope that ol' Matty figures it out, because Rhule is a pretty great name for a coach.
Matt's Rhule
Rhule Number One
Rhull Out
Like the Ludacris song.
Rhule Out the Barrell
Like the ludicrous song.
Carolina Panthers Fantasy Football Names from Around the Web
These Panthers fantasy team names are like Baker Mayfield. In that I snagged them from another organization that wasn't appreciating them enough.
Panther Pride
Christian Mingle
Run CMC
McCaffery Antivirus
Christian Missionaries
Fabulous Baker Boy
This Browns fantasy team name is for all my Bridges-heads out there.
Shake-N-Bake
Mayfields of Gold
Mayfield Day
Sam's Club
Darnold Schwarzenegger
Wedding DJ
The DJ Made Me Do It
Moore Money, Moore Problems
What the Hekker
Teenage Newton Ninja Turtles
Newton's Laws of Motion
More Fantasy Team Names for Football Teams
If Carolina Panthers fantasy football team names aren't your thing, here are some team name articles for the other 31 teams in the NFL.
Ideas for Panthers Fantasy Football Names?
If you have an original idea for a Caroline Panthers fantasy football name, tell me about it in the comments below. I'll add the best name ideas to this article.