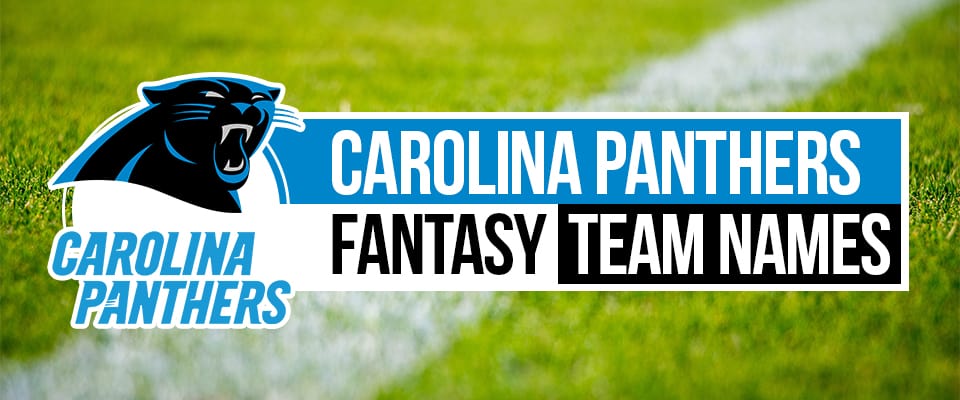 Like watching Journey without Steve Perry or Queen with that guy from American Idol, it's weird seeing the Carolina Panthers without Cam Newton.
Overshadowed in the Newton saga was the retirement of defensive captain Luke Keuchely. So watching the Panthers' defense without Keuchely is much like watching the Panthers without Cam Newton.
To celebrate the fresh start, here are some all-new Carolina Panthers fantasy football team names (plus some classics for old time's sake).
Christian McCaffrey Fantasy Football Names
Christian's dad Ed was a pretty solid player in his own right (see our Denver Broncos fantasy football team names article), playing thirteen seasons in the NFL. Christian, whose career only started in 2017, has begun to pass his dad's career numbers.
It's going to be an awkward Christmas in the McCaffrey household.
McCaffreeze Frame
MickCaffrey Mouse
McCaffreaks of Nature
McCaffreeloaders
McCaffinated
There are tons of possibilities for name derivations here:
OverMcCaffinated
Highly McCaffinated
DeMcCaffinated, etc.
Teddy Bridgewater Fantasy Names
Teddy B finally has the keys to the car. Now, let's see if he can drive.
Bridgewater Over Troubled Bridgewater
I guess you could do just Bridge over Troubled Water. But c'mon, live a little and get silly.
Bridgewatering the Gap
Bridgewatering the Garden
Teddy Bridge Game
Teddy's TDs
Teddeez Nutz
Teddy Footballgame
D.J. Moore Fantasy Football Names
D.J. had a so-so rookie year. Then he broke out in a big way in 2019.
Is it possible that this year we might even see, dare I say, Moore? You're right, that's pretty rough.
D Moore D Merrier
DJ Saved My Life
Or DJ Saved My Season?
Moorons
Smoking DJ's
A little NSFW, but then so's life, baby.
Curtis Samuel Fantasy Team Names
Curtis Samuel has improved his catches, receiving yards, and touchdowns every year that he's been in the league. Is this the year Curt Sammy lives up to that 4.31 combine forty and attains 10-team relevance?
Curtis Blow By You
Curtis the Season
Samuels Gamgee
Free Samuels
Cam Newton Fantasy Football Names
Cam Newton became Cam Oldton fast. Get ready to sign a symbolic contract and retire as a Panther.
Cam Live With 'Em, Cam Live Without 'Em
Band Cam
This one time? At band camp?
Cam Beverly Hills
Here is a Panthers fantasy football name and free logo to boot! You're welcome.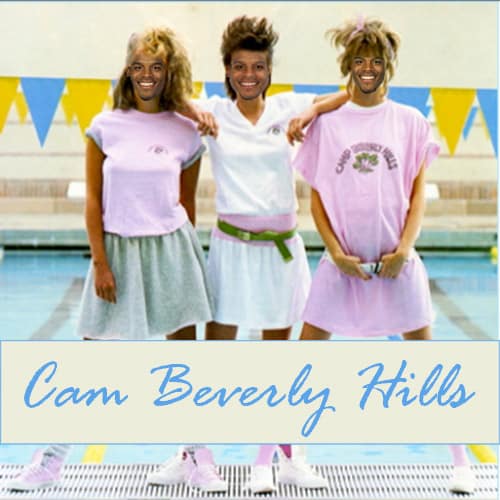 Cam Girls
Cammunists
Cammunion
Carolina Panthers Defense Fantasy Team Names
Watching the Panthers defense post-Luke Keuchley is like episodes of the Office after Steve Carell left. I'm not saying it can't be good. It's just a little weird.
Kuechleaving On a Jet Plane
Sorry Panthers fans, he won't be coming back again.
Reid the Defense
Shaq Attaq
Shaq Thompson increased his total tackles five years in a row. Pretty soon, he'll be a serviceable player.
Lifestyles of Derrick and Famous
Derrick Brown should anchor the D-Line for a long time to come. Of course, that's what they said about Jason Peter too.
Burns Unit
Matt Rhule Fantasy Team Names
Former Head Coach Ron Rivera was another casualty of the Panthers rough 2019. Into the leadership void steps Matt Rhule, who is… I'll be honest, I have no idea who he is.
But hey, good luck to ya, Matty!
Panthers Rhule
Rhule Number One
Rhull Out
Like the Ludacris song.
Rhule Out the Barrell
Like the ludicrous song.
Panthers Fantasy Football Names from Around the Web
Sometimes you have to make like Kyle Allen, and give the ball to someone else.
Panther Pride
Teenage Newton Ninja Turtles
Newton's Laws of Motion
Christian Mingle
Run CMC
McCaffery Antivirus
Christian Missionaries
Cristian Zealots
Hey, the dude is incredible. Can you blame people for getting fanatical?
Wedding DJ
The DJ Made Me Do It
Moore Money, Moore Problems
Okung All Ye Faithful
Long Way to Gano
Like some of these puns.
Gano-Ria
This is where I point out that, again, I did not write the names in this last section.
More Fantasy Team Names for Football Teams
If Carolina Panthers fantasy football team names aren't your thing, here are some team name articles for the other 31 teams in the NFL.