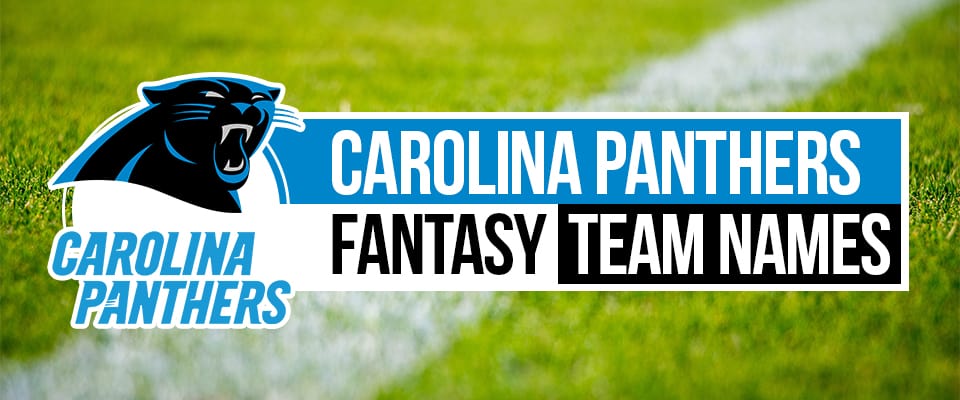 The Panthers are working on establishing a new identity, but I haven't even gotten over Cam Newton yet.
Watching the Panthers now feels like seeing Queen with that guy from American Idol. Sure, they may be able to put on a fun, professional-quality show, but it will never feel quite right.
Here are some all-new Carolina Panthers fantasy football names to help the team start their new history ASAP.
Carolina Panthers Fantasy Team Names for 2023
The Panthers have struggled in recent years, but I have a feeling they're about to get a lot better. Having a healthy Christian McCafferey and decent starting quarterback would be a great start on that.
McCaffreaks of Nature
Christian Zealots
Hey, when he's healthy the dude can be pretty awe-inspiring. Can you blame people for getting fanatical?
Catching Mayfeelings
If you like Baker Mayfield I have some good news for you. We have an entire article dedicated solely to Baker Mayfield fantasy football team names.
Hey Darnold!
This Panthers fantasy name makes sense because Arnold's head was already shaped like a football.
The Benedict Darnolds
Moore and Moore
Chuba Buddies
Chuba Hubby
Hekker Good Doggos
Heckin good name, fren.
Cops and Robbys
Showdown at the OK Corral
Chinn Ups
Carolina Jets
Panthers Rhule
You Delhomme Now, Dog
Cam Oldton
Cam Newton sure turned into Cam Oldton fast.
Cammunists
Cam Beverly Hills
Here is a Panthers fantasy football name and free logo to boot! You're welcome.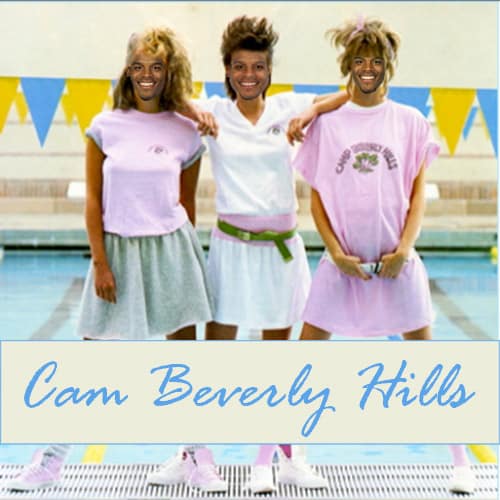 Christian McCaffrey Fantasy Football Names
Christian McCaffery may be the most dangerous weapon in fantasy football. This is why we just had to write an extra article of exclusive Christian McCaffrey fantasy team names.
McCaffreeze Frame
MickCaffrey Mouse
McCaffreeloaders
McCaffinated
There are tons of possibilities for name derivations here:
Over McCaffinated
Highly McCaffinated
DeMcCaffinated, etc.
Mayfield Fantasy Team Names for 2023
Poor Baker Mayfield. You help turn a perpetually mediocre franchise around, and for your efforts, you get replaced with an unscrupulous massage enthusiast.
I guess he'll have to cry himself to sleep on his piles of money. Next to his beautiful wife. In a better organization.
Mayfield of Dreams
Kevin Costner's body. Baker Mayfield's head. Profile pic: done.
We Mayfield a Winner
Baker's Eleven
We have more Baker Mayfield fantasy football names down below.
Bakes and Pains
You Mayfield Some Pressure
Or if your league is a little saucier, You Mayfield a Little Prick.
D.J. Moore Fantasy Football Names
DJ's been pretty darn good the last few years, and without much help from the QB position. Imagine what he'll be able to do with someone competent throwing to him.
D Moore D Merrier
DJ Saved My Life
Or DJ Saved My Season?
Moorons
Smoking DJ's
A little NSFW, but then so's life, baby.
Cam Newton Fantasy Football Names
Something tells me it won't be long until he's signing a contract with the Panthers again. You know, one of those symbolic ones so he can retire in blue and silver.
Cam Live With 'Em, Cam Live Without 'Em
Band Cam
This one time? At band camp?
Cam Girls
Cammunists
Cammunion
Carolina Panthers Fantasy Team Names for Defensive Players
Watching the Panthers defense post-Luke Keuchley is like episodes of the Office after Steve Carell left. I'm not saying it can't be good, it's just a little weird.
Kuechleaving On a Jet Plane
Sorry Panthers fans, he won't be coming back again.
Shaq Attaq
Lifestyles of Derrick and Famous
Derrick Brown should anchor the D-Line for a long time to come. Of course, that's what they said about Jason Peter too.
Burns Unit
Matt Rhule Fantasy Team Names
I hope that ol' Matty figures it out, because Rhule is a pretty great name for a coach.
Matt's Rhule
Rhule Number One
Rhull Out
Like the Ludacris song.
Rhule Out the Barrell
Like the ludicrous song.
Carolina Panthers Fantasy Football Names from Around the Web
These Panthers fantasy team names are like Baker Mayfield. In that I snagged them from another organization that wasn't appreciating them enough.
Panther Pride
Christian Mingle
Run CMC
McCaffery Antivirus
Christian Missionaries
Fabulous Baker Boy
This Browns fantasy team name is for all my Bridges-heads out there.
Shake-N-Bake
Mayfields of Gold
Mayfield Day
Sam's Club
Darnold Schwarzenegger
Wedding DJ
The DJ Made Me Do It
Moore Money, Moore Problems
What the Hekker
Teenage Newton Ninja Turtles
Newton's Laws of Motion
More Fantasy Team Names for Football Teams
If Carolina Panthers fantasy football team names aren't your thing, here are some team name articles for the other 31 teams in the NFL.
Ideas for Panthers Fantasy Football Names?
If you have an original idea for a Caroline Panthers fantasy football name, tell me about it in the comments below. I'll add the best name ideas to this article.