The Drew Brees era is officially over in New Orleans. Is that a good or bad thing?
Drew had a fantastic career, but most Saints fans would likely agree that it's time to move on. And while a 2022 Super Bowl might be a pipe dream, this season should be fascinating with both Taysom Hill and Jameis Winston under center.
So with great hope for the future, I present our all-new Saints fantasy football names for 2022.
Saints Fantasy Football Names for 2022
After more than a decade of naming your team after Drew Brees, it's finally time to mix things up!
Space Kam
If you're an AK-41 guy (and what fantasy player isn't), you're in luck. We've got an article dedicated entirely to Alvin Kamara fantasy team names just for you.
Thomaster of Puppets
This Saints fantasy football name is for the metalheads out there. The rest of our Michael Thomas fantasy names are below.
Taysoms of Anarchy
Will Taysom Hill's ADP match his actual fantasy output in 2022? I highly doubt it.
Will his actual production be lower or higher than his ADP? I have absolutely no idea.
More Taysom Hill fantasy football names are down below.
French Quarter Comeback
This Saints fantasy name is those fantasy players who like switching their team name after a rough start to the fantasy season.
Heaven CreSent
The Big Lemon Squeezy
This is a very silly Saints fantasy team name.
Moral Tre'Quandry
With Emmanual Sanders going to the Bills, will Tre'Quan finally take the next step? I'm skeptical, but only time will tell.
If you're interested in Sanders, we moved our Emanuel Sanders team names to the Bill article.
Saint Manning
Not to get anyone's hopes up, but Archie Manning is about to become a grand-quarterback.
Big Who Data
Dat's Amore
Great artists copy other great artists. New Orleans isn't famous for pizza, so they may as well emulate the best.
U Mard Bro?
Know your carnival and know your meme.
Michael Thomas Fantasy Football Team Names
Sometimes when I feel like being impressed, I just gaze at Michael Thomas' stats from his record-shattering 2019. We're all just side characters in his video game, aren't we?
Thomasters of the Universe
Running on MT
MT Set
MT Nesters
Keyshawn's Nephew
There's no wonder Michael Thomas is so good. He's had uncle Keyshawn showing him how to run routes since he was a baby.
Taysom Hill Fantasy Team Names
The list of NFL players who have thrown, ran, and caught touchdown passes is pretty short. Not as short, however, as the list of players named Taysom.
Taysom of a Bitch
A Tayste of Things to Come
Hill Communication
T. Hill of the Chase
Tayser Gun
You Win Some, You Taysom
Hill of a Player
Saints Running Backs Fantasy Names
The Saints have a long history of featuring two fantasy-worthy running backs:
Kamara-Ingram
Kamara-Murray
Kamara-Ghost of Deuce McCallister
Grande Lattevius
This is LataviUs
The Story of LataviUs
Thanks a Latavius
Murray Up and Wait
Sean Payton Fantasy Football Names
Sean Payton is one of the most creative, innovative offensive minds in football. His defensive mind, on the other hand, might be a bit too creative.
Use Your ImaginaSean
EscaPaydes
My Sean Johns
Paying Bounties
Pay a Ton to Win a Ton
Payton and a Manning
It was the Saints, after all, that had the league's first Manning.
NOLA Saints Defense Fantasy Team Names
We've gotta have some NOLA defense fantasy team names. After all, Drew Brees can't do everything.
Marshon of the Dead
Marshon Manhunter
Rules and Lattimores
Cam Jordan Rules
That New Orleans Saints fantasy football name could be a reference to the Detroit Pistons treatment of Michael Jordan. Or, it could be just a simple statement of fact.
Super Demario Brothers
D-Davis for Allied Forces
Will Lutz Fantasy Team Names
Triple Lutz
Lutz Out
Hit the Lutz
Lutz be Friends
Yes, Lutz.
Drew Brees Fantasy Football Names
Whenever you're down because you've screwed something up, remember the Chargers. They traded Drew Brees to the Saints back in 2005, because they thought his best years were behind him.
Winning's a Brees
Breest Coast
The Gulf Coast is the Breest coast.
The Brees' Knees
Win, Lose, or Drew
Pimpin' Saint Breesy
WWBD
What Would Breesus Do?
The Brees Hive
Drew Orleans
The Big Breesy
Historical Saints Fantasy Football Names
There are few cities in America with as much beautiful, rich, vibrant history as New Orleans. If only the same could be said for their football team.
Andersent From God
River City Relay Racers
Still fun. And agonizing.
'Aints Misbehavin'
I like this N.O. Saints fantasy name because it pulls off the rare feat of both starting and ending with an apostrophe.
The Deuce is Loose
Marques de Shade
Coltons of Fun
Joe's on the Horn
You just know someone had to be the first player to use a cell phone during a TD celebration (and the last). Joe Horn happened to be the right player, at the right time, with the right amount of audacity.
And, it was a flip-phone!
Saints Fantasy Team Names from Around the Internet
When it comes to Saints fantasy team names, the internet is a Bounty-full source.
Saints and Sinners
Easy Breesy
Easy. Breesy. Beautiful. Cover-2.
Breesy Like Sunday Morning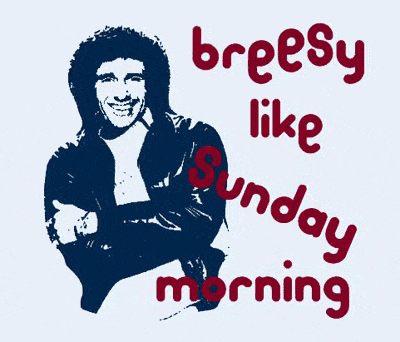 Breesing By You
Nunya Breesnes
Mountain Drew
Drew the Drew.
Instant Kamara
Deez Lutz
The Age of Latavius
Murray up and Wait
Fantasy Team Names for Other NFL Teams
Looking for a fantasy team name for a different NFL team? Here's our full list of team name ideas for every team in the league.
Have a Unique Idea for a Saints Fantasy Team Name?
Do you have a funny idea for a Saints fantasy football team name in 2022? If so, tell me about it in the comments below.
I'll add the best ideas to this article.