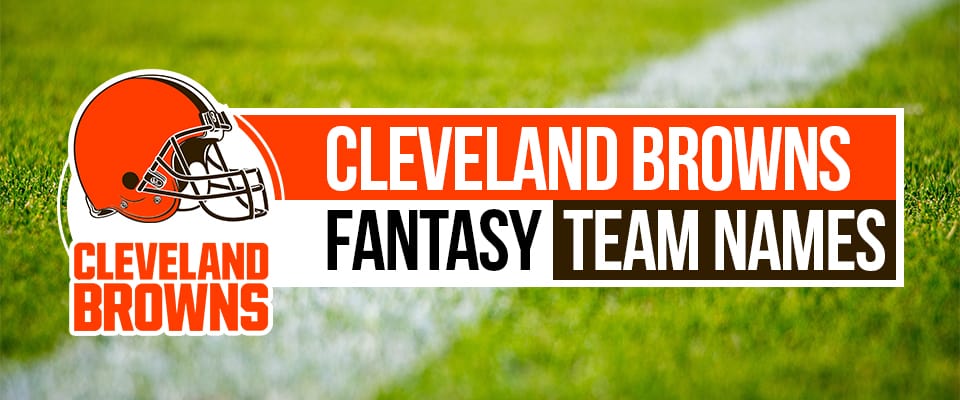 It's been a rough couple of decades in Cleveland. But there is hope that the team could be on the verge of a turnaround.
They have a new head coach (again). Baker Mayfield is going to become a fantasy star (this time for real, though). And this is the year that the Browns finally return to the playoffs (maybe).
To celebrate these achievements, here's a fresh list of Cleveland Browns fantasy football names for your 2021 season. Am I the only one here that just got wicked déjà vu? Weird.
Baker Mayfield Fantasy Football Team Names
After a promising rookie campaign, Mayfield's sophomore campaign turned out a little half-baked? Now he's got some weapons around him now, and it's time to get off the Couch and win.
Catching Mayfeelings
We Mayfield a Team This Year
Baker's Eleven
Bakes and Pains
You Mayfield Some Pressure
Odell Beckham Jr. Fantasy Football Names
A lot of receivers would be happy with a 74/1035/4 line. But for OBJ, that was the worst line of his career.
Will this create a buy-low opportunity in next year's drafts? Are Odell's best fantasy seasons already behind him?
Beckhamming It Up
OBJ Killed Kennedy
OdEl Guapo
In case you're a fan of the Three Amigos, or you just think OBJ is handsome.
Posh Beckham
Because Posh Spice is married to David Beckham, and because Odell is such a fancy lad.
Watch Odell
Odell's Fade Route
If nothing else, Odell will leave the legacy of his signature hairstyle.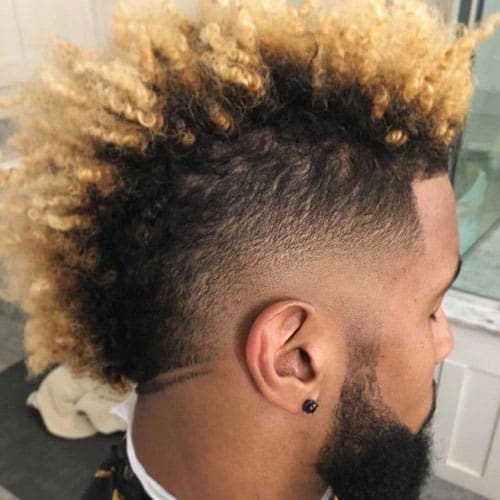 Jarvis Landry Fantasy Football Team Names
OBJ may be flashier, but Landry had more catches, more yards, and more TDs in 2019. Also, he wasn't fined for a single watch all year.
Not once.
Landry of the Free
Landry Down Under
Gym Tan Landry
Oh man, remember when the Jersey Shore was a thing? That seems, like, two realities ago.
Landry Strip
Maybe you're into aviation. Maybe you're a personal grooming kinda guy.
High and Landry
Landreez Nutz
I could just think of these Browns fantasy football names and not write them down. Yet here we are.
Nick Chubb Fantasy Football Team Names
Nick Chubb was a stud in 2019, finishing 6th overall in points for RBs. But he only had to deal with Kareem Hunt for part of the season.
It'll be interesting to see if new HC Kevin Stefanski goes full Chubb or half Chubb. Sorry, I couldn't help myself.
Chubb Hunt
Sometimes, as a writer, you have to know when to get out of the way and let nature take its course.
Chubbsolutely
Chubbly Ducklings
You can always just go with Chubby Ducklings, but I like Chubbly because it's closer to ugly. And it's silly.
Chubbmarines
Cubbundance of Caution
Chubba-Lubba-Dub-Dub
For all you squanchers out there, check out our Rick and Morty Fantasy Football Team Names article for more options.
Kareem Hunt Fantasy Team Names
Some might say Kareem is on the Hunt for Nick Chubb's job. And others might not say it because it's pretty dumb.
On the Hunt
Hunting Party
Kareem Team
Krispy Kareems
This is my personal favorite of the Kareem/cream puns, but there really are so many:
Kareem of the Crop
Getting' Kareemed
Kareem Soda
Kareem Cheese
Kareem Pies
Ice Kareem, etc.
Browns Defense Fantasy Names
One of the challenges for Cleveland will be replacing the underrated Joe Schobert. That, and getting Myles Garrett to be a little more hands-off in his approach to his opponents' headgear.
Myles' Gar-retcon
Let's just say that Myles Garret has applied a little retroactive continuity to last season's incident.
Myles High Club
Myles From Here
This name is fine on its own,. But it's perfect if you happen to be from Arlington, Texas (the actual hometown of Myles Garrett).
Young Sheldon
Although at this point in his career, it's more like Not-So-Young Sheldon.
Help Me, Obi Ogunjobi
If you like this one, we have a much, much bigger list of Star Wars Fantasy Football Team Names.
Classic Cleveland Browns Fantasy Names
1964 was a long time ago. Even longer in Dawg years.
Jim Brown's Dirty Eleven
Yes, I know this name is similar to Baker's Eleven. But did you know that Jim Brown was in the Dirty Dozen?
Oh, you did? Cool, good on ya.
You Win Some, You Newsome
Warfield of Dreams
Like Mayfield of Dreams, but for the old-school heads out there.
Speedie Delivery
Dude, if fantasy existed in the 40's Speedie would have been a monster!
Groza Pair
Groza was a combo placekicker and offensive tackle. If you imagine today's players' bodies, that's hard to picture.
Tragic Cleveland Browns Fantasy Football Names
I give you these Browns fantasy names because there are two ways to deal with tragedy. You can cry about it, or laugh about it.
Manziel Down
Josh Gordon My Nerves
Josh Gordon got on many peoples' nerves. For example, any fantasy owner that's drafted him in any of the last six years.
Couch Potatoes
Willie Green's Backstabbers
In case you don't know what I'm referencing, here's ESPN's coverage from the time.
Myles Garrett's Masonry
Kitchens' Ink
I honestly don't know if Freddy Kitchens has tattoos or not. But if he got one of a kitchen sink, that would be epic.
Kitchens' ink kitchen sink!
Browns Fantasy Football Names From Around the Web
I'd like to take this opportunity to point out that in this entire list there isn't a single brown = poop name on the list. Not one!
It's 2021 and we all deserve better.
A Clockwork Brown and Orange
The Ohio Players
You might say that this name is… fire?
Brown and Orange is the New Black
Cleveland Rocks
Mayfield of Dreams
Fabulous Baker Boy
For all my Bridges-heads out there.
Shake-N-Bake
Mayfields of Gold
Mayfield Day
Hot Chubb Time Machine
Chubb Chasers
Hey, weren't those same names used in your Denver Broncos Fantasy Football Names article? So what if they were?
What are you, the name police?
Bend it Like Beckham Jr.
OBJYN
Knights of the Odell Republic
Dude, You're Getting Odell
O, Dell No!
Saved by the Odell
TacOdell
At Your Beckham Call
Landry Day
Dirty Landry
Njoku's on You
Personally I'm hoping for a return to health for David Njoku. If only because the possibilities for Njokus are endless.

More Fantasy Names for NFL Teams