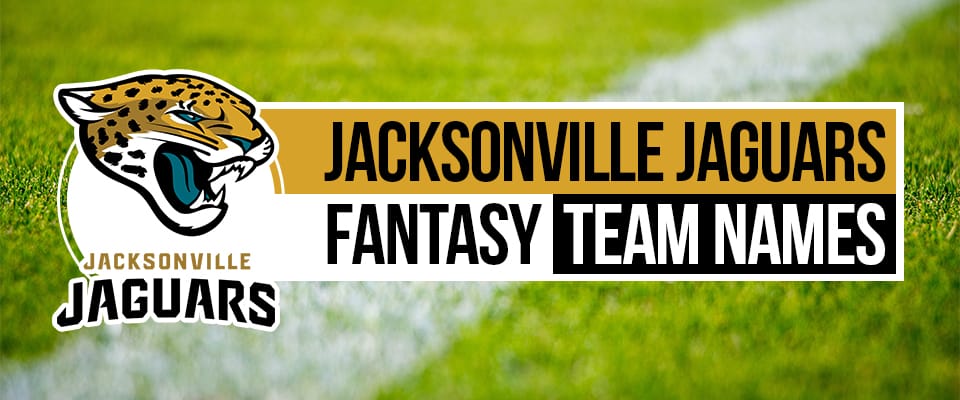 2020 marked the 25th anniversary of the Jaguars franchise, and what a ride it's been. Jacksonville has proven that teal and jaguar-print is the color scheme of a real NFL team.
Of course, they have yet to prove that a team in teal and jaguar-print can actually win a Super Bowl (or even get to one), but that's beside the point. Maybe their ascendant quarterback with his transcendent mustache will be the guy to get them there?
In honor of this benchmark, here are some new Jacksonville Jaguars fantasy football team names for the 2021 season.
Leonard Fournette Fantasy Football Names
In 2019, Leonard Fournette piled up over 1600 yards from scrimmage. And for his efforts, had his fifth-year option declined.
Something tells me that if the Jags don't want him, he'll still be able to find work.
Murder Fournettes
Of all the weirdness that 2020 brought us, Murder Hornets were among the weirdest.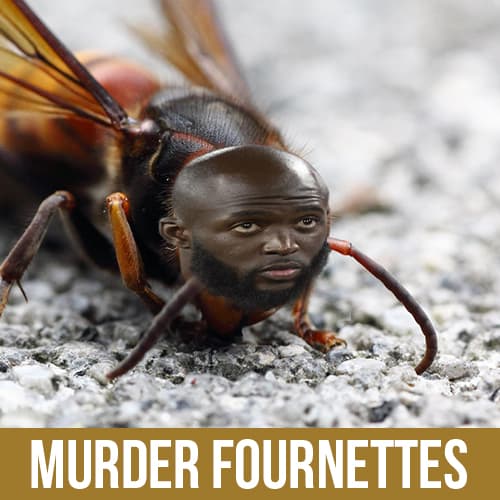 Fournette Gains
Fournette Worth
Mad as a Fournette
Leonard DaVinci
Gardner Minshew II Fantasy Names
Few have ever gone from total nobody to total legend as fast as GM2. It's time to find out if he's an elite quarterback or just an elite 'stache.
The Minshew Fits
Minshew Me What You Got
Gardnerding Out
Shew Too?
MinshU2
Florida Min
DJ Chark Fantasy Football Team Names
DJ Chark has emerged as a Pro Bowl receiver with an All-Star name.
Baby Chark
Chark Attack
Raiders of the Lost Chark
Don't open your eyes!
The Chark of the Covenant
Charkangel
Character Chark
Charkapellago
Doug Marrone Fantasy Football Names
We may never know the official reason Marrone bailed on the Bills head coaching job. On the other hand, he left a career in frigid, upstate New York for balmy Jacksonville.
You do the math.
Whatta Marrone
Marrowning It
Marrone Fault
A Place of Marrone
Jacksonville Jaguars Defense Fantasy Names
Historically, the Jags have had trouble scoring. But more often than not, they've been able to field a solid defense.
Schobert and Hernie
Schotime
Ngakoue Cool
Chaisson Lounge
Jackuars
Jack of All Tres
Historical Jacksonville Jaguars Fantasy Team Names
Twenty-five years isn't that long when compared to, say, the Bears or Cardinals. But it is long enough to get a sweet hit of 90's nostalgia.
Brunelli Furtado
Poppin' Bortles
Champagne Bortles
You can adjust this Jaguars fantasy name to your poison of choice:
Whiskey Bortles
Beer Bortles
Win Bortles
McCardell is a Marcedes
James Stewart in Meester Smith Goes to Rasheanton
If you're confused, this is a James Stewart, Brad Meester, Jimmy Smith, and Rashean Mathis reference all in one.
Jacksonville Florida Fantasy Football Team Names
Florida is the Florida of the US, but Jacksonville is the Florida of Florida.
TIAA Tequila
Jaguar King
Check out our full list of Tiger King fantasy football names.
MOSH Pit
Just in case you love fantasy sports and real science.
Catty Shack
This Jacksonville Jaguars fantasy team name truly has it all.
Your team is a house for Jaguars, aka cats.
It's a local Jacksonville legend.
It's one of the greatest comedies of all time.
Jacksonville Jaguars Fantasy Football Names from Around the Web
Because you aren't the only one out there that loves the Jags, even though it likely feels that way.
Blood, Sweat, and Teal
Jaggernaut
Sacksonville
The Constant Gardner
Little Red Fournette
Fournettecation
Fournettflix and Chill
Chark Week
Charkizard, I Choose You
Sorry Eiferted
Eifert the Law and the Law Won
Driving a Lambo
Lambo!
Genie in a Bortles
WWJD: What Would Jones-Drew