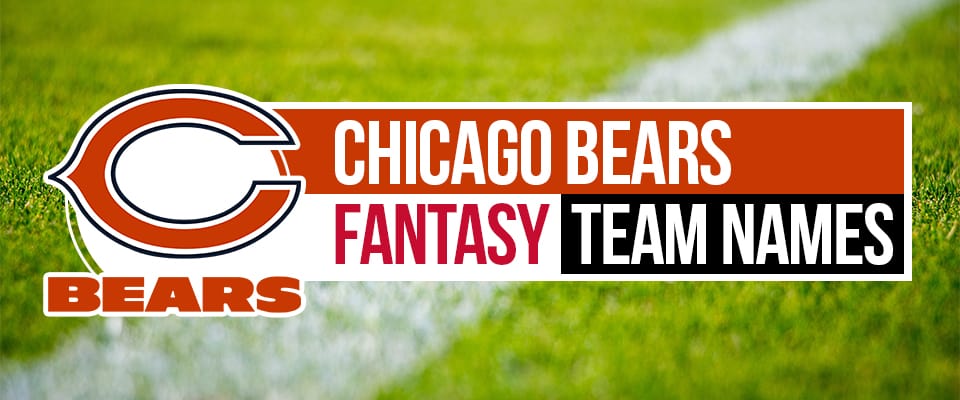 The only organization that has more history than the Bears is the Cardinals. Unless you're only counting good history, in which case the Bears have the most by far.
To honor that history, here are 40+ original Chicago Bears fantasy football names (plus a few classics, just for fun). Who knows, they may even help you get past the Trubisky years.
Chicago Bears Fantasy Football Names for 2023
Here's a trivia question for you: which NFL team has the most Hall of Famers? Answer: The Bears, of course.
It'd be weird if I was asking that question in a Bears article and the answer was some other team.
Catching Fields
Fields is Justin Time
The Fields Generals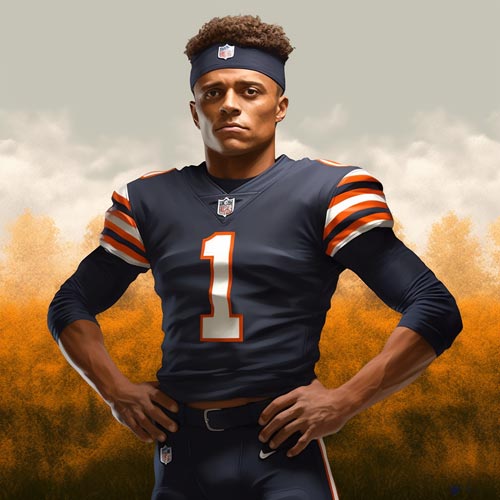 Fields Good, Man
BTW, if you like these but want more options, there's a whole article dedicated to Justin Fields team name ideas.
Chase Claypool & the Flying Frog Brigade
High Velusity
Moore and Moore
In the Bear Tonight
Velus Jones' School of Technology
There are quite a few Velus Jones fantasy team names in this vein. The best part is they also come with their own team picture possiblities.
Bear Supply
Staley Starch Makers
These are what you call street cred team names. They show the rest of your league you know your history – or it forces them to learn it.
Truth Sayers
The Moby Ditkas
Herb Your Enthusiasm
Here's hoping we can put Khalil Herbert fantasy names to good use this season.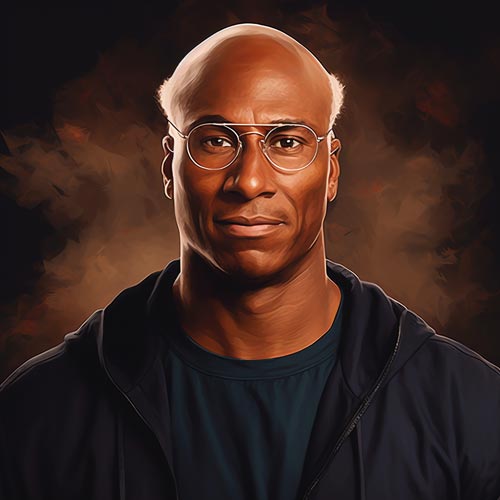 NagurSki Bums
Two things:
This is an excellent fantasy football team name.
Bronko Nagurski was a certified badass.
Bear Jordan
Not a football player, but no one in Chicago cares.
Suggest a Chicago Bears Fantasy Football Name
Your name may be added to this post!
David Montgomery Fantasy Football Names
It always amazes me how many people miss on NFL-quality talent along the way. David Montgomery was barely recruited out of high school, then only drafted in the third round out of Iowa State.
And then, just two years later, DM is one of the best backs in the league. Did something change that made him that much better, or is the entire country full of idiots?
Hit Me In My DM's
Run DM, See?
It helps if you say it in a threatening gangster voice.
The Montgomery Ward
Michelangelo's David Montgomery
Monty's Ball Problem
For those unfamiliar with the Monty Hall problem, here's creepy Kevin Spacey to help explain it.
Chicago Bears Fantasy Football Name Generator
Chicago Bears Fantasy Football Names From Writers & The Community
D.J. Moore Fantasy Football Names
DJ's been pretty darn good the last few years, and without much help from the QB position. Imagine what he'll be able to do with someone competent throwing to him.
D Moore D Merrier
DJ Saved My Life
Or DJ Saved My Season?
Moorons
Smoking DJ's
A little NSFW, but then so's life, baby.
Bears Defense Fantasy Names
There are few constants in this world, so it's nice when you find something you can count on.
The sun rises in the East, sets in the West, and the Bears have a good defense. It's almost soothing.
Roquan Roll
Roquan a Hard Place
Smokin' Ogletrees
Very Quinnteresting
Quinnevitable
Chicago Bears Fantasy Football Names From Readers
Darnell Mooned Me
Submitted by: Riley Damian
The Best Bears Fantasy Team Names From Around the Web
Puns are like fruit, hanging on trees and ready to be grabbed. The fruit of these Bears fantasy team names was hanging a little too low, and other writers grabbed it first.
Da Bear Necessities
Grin and Bear It
Bear Force One
Bear Goggles
Loaded for Bear
Bearzerkers
Plus you've got a sweet theme song.
More Fantasy Football Name Ideas for NFL Teams