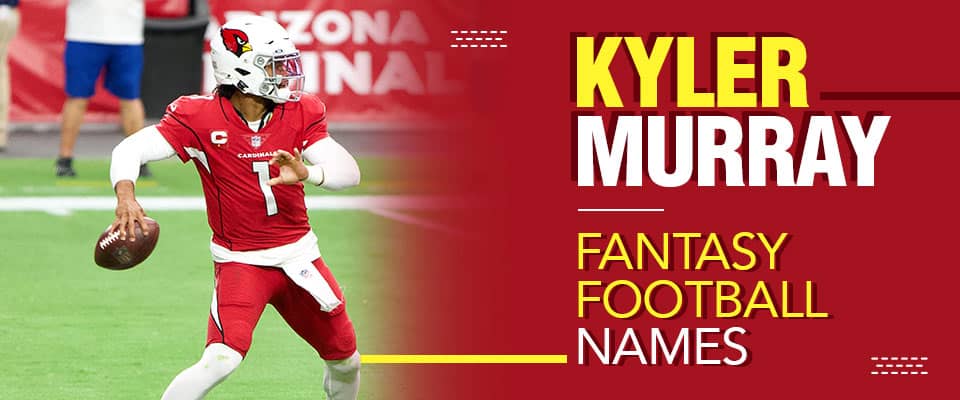 People have always doubted Kyler Murray because of his height.
In college, he competed for jobs against 6'3" Kyle Allen and 6'2" Austin Kendall. Quick question: how many Heismans do those guys have again?
Before the draft, some analysts thought Arizona should take 6'5" Daniel Jones. Exactly zero analysts still believe that today.
Here are some Kyler Murray fantasy team names for all the true believers. Height-haters need not apply.
Kyler Murray Fantasy Names for 2023
One team that wishes they didn't draft Kyler Murray in the first round is the Oakland A's. They used their ninth overall pick on the two-sport star, and gave him a $5M signing bonus.
Murray instead went back to college for another year, and the rest is history. In an alternate universe, I could be writing Kyler Murray fantasy baseball team names right now.
Natural Born Kylers
Kyler Instinct
Cobra Ky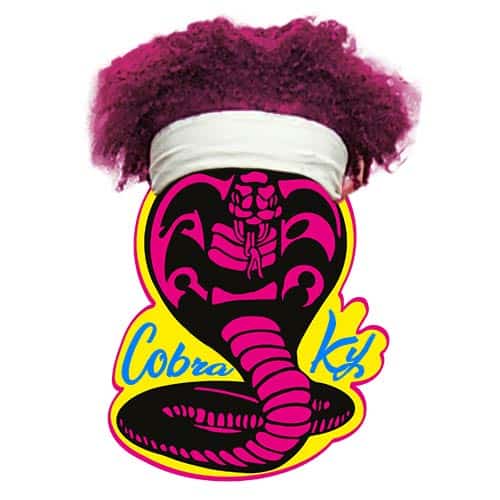 Kyler Jenner
As successful as Kyler Murray has been, he's still several hundred million dollars short of making Kylie money.
Ky of the Beholder
Kylord of the Flies
Kyler Broflovski
For this Kyler Murray fantasy name idea, I also like the variation: Kyler, Stan and Cartman. The photoshop possibilities here are endless.
Kylord of War
The Murray You Know
K.C. Murrsterpiece
BHis full name is Kyler Cole Murray, and Murrsterpiece is just fun to say.
Kylearning Curve
Kylearning to Fly
Suggest a Kyler Murray Fantasy Football Team Name
Your name may be added to this post!
Funny Kyler Murray Fantasy Football Names
Funny thing about the Arizona Cardinals: they're the oldest professional football team and yet they've never won a Super Bowl. If you're a Cards fan, it's probably not that funny.
The Cardinals have gotten better every year with Murray under center. Is it only a matter of time until Kyler does what Kurt Warner (and every other Cardinals QB ever) couldn't?
Kylord of the Rings
Kylord Farquaad
Kyler Ren
Murray of Hope
Kyler XY
I'd say you could do Kyler XO, but people barely remember Kyle XY as it is.
Kyler, the Creator
Kylord and Taylor
Kye for Talent
Kye of the Storm
Kylurkers
MurReboot
It's like the Cards did a superhero-style reboot for the entire franchise.
Ky's Guys
Kyler Ren
Read this Star Wars Fantasy Team Names article if you want more high-midichlorian team name ideas.
Tippecanoe and Kyler Too
This Cardinals fantasy football name is for the true history buffs out there.
Kylord of the Ring
Kylurkers
This name is more aspirational. Someday, Kyler will get that hardware.
Kyler Murray Fantasy Football Team Name Generator
Kyler Murray Fantasy Football Team Names From Writers & The Community
Kyler Murray Fantasy Team Names from Around the Web
I've got an eye for fantasy team names like Kliff Kingsbury has an eye for talented football players. Like he spotted Kyler Murray from afar, I saw these other great Kyler Murray fantasy names on other sites.
And just like Kyler now plays for Coach Kliff, these team names are now on my team.
There's Something About Murray
Cold-Blooded Kylers
Kyler Bees
Kyler Whales
Kyler Elite
Eat, Drink, and Be Murray
Kyler Soze
Murray Up and Wait
Fantasy Name Ideas for Other NFL QBs
Here are our other articles dedicated to quarterback fantasy team names:
More Kyler Murray Fantasy Team Name Ideas?
If you have a funny, original idea for a Kyler Murray fantasy team name, put it in the comments below. We'll add the most amusing names to this list.