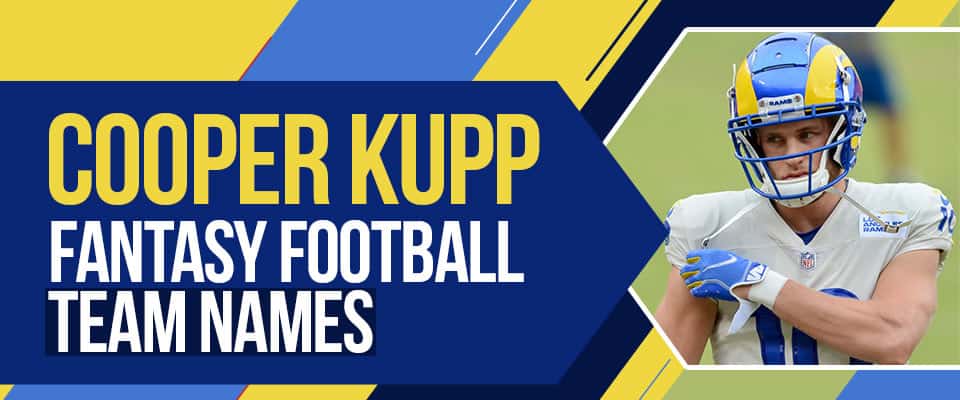 If you didn't see Cooper Kupp's monster year coming, I forgive you. He'd been pretty good the previous couple of years, but not that good.
Is Matthew Stafford that great? Was Jared Goff that bad? Is the universe a chaotic and unpredictable place devoid of reason or consistency?
Frankly, I'm leaning toward that last one. Here are our best Cooper Kupp fantasy team names, because at least that's one thing you can control.
Cooper Kupp Fantasy Names for 2023
In 2021, Cooper Kupp had the second-most receptions and receiving yards in NFL history. He needed seventeen games to do it, though,
So was it really that big of a deal?
Umm, yes – yes. It was a big deal. If you doubt me, ask anyone that drafted him. They'll tell you exactly how big a deal it was.
Cooper Troopers
Kuppcakes
Flip Kupp
The Cooper Bowl
After 2021, you can also use Cooper Bowl Bound and Cooper Bowl Champs.
Coopacabras
Kupp in Smoke
Well cannabis is legal in California, so.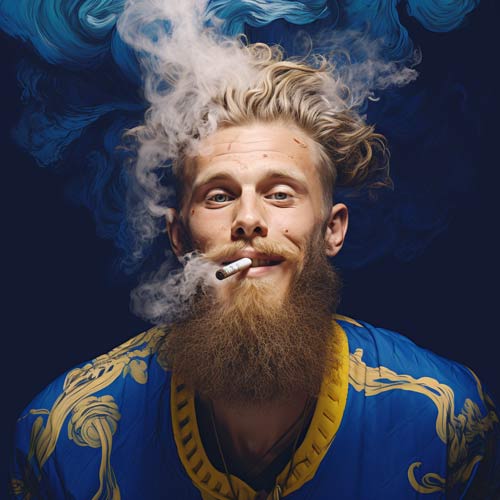 Kupps and Downs
Kupp and Running
Protective Kupp
Kupp On the Roof
If you know who The Drifters are, this Cooper Kupp fantasy name will make sense.
Red Solo Kupps
This is one of the more popular Cooper Kupp fantasy names, so I had to create a logo for this one.
Cooper D'Etat
Pimp Kupp
Loving Kupp
Build Me Up, Butter Kupp
White Rice
Cooper Kupp nicknames are few and far between. But one X user did ordain Kupp with the official nickname: White Rice.
So, ultimately, I couldn't help myself: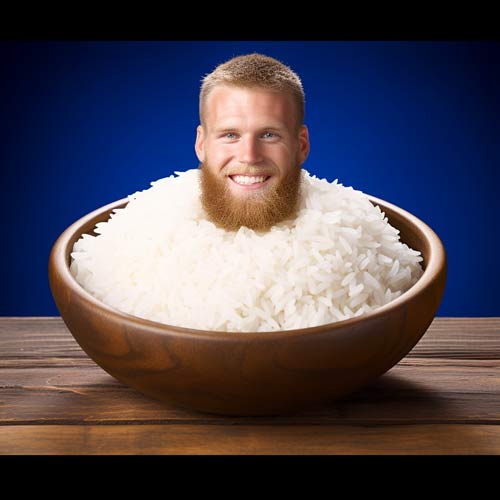 Super Coopers
You'll Never Get Me, Coopers
Kupp Jump the Boogie
If you want a Cooper Kupp name that's a little more contemporary than either The Drifters or The Band. But not by that much.
Kupp On Cripple Creek
If you're more into The Band than The Drifters, this Cooper Kupp fantasy football name is an option.
Funny Cooper Kupp Fantasy Football Names
Cooper Kupp is a third-generation NFL player. His dad Craig was a backup QB, and his Grandpa Jake was a Pro-Bowl offensive lineman.
I'm not saying that there's any pressure on Cooper's son. Cooper Jr. But if he doesn't make it to the NFL, he's a complete failure and traitor to the family legacy.
Kuppdog
What's Kuppdog? Not much, what's Kupp with you?
Cooperman
Kupp, Kupp, and Away!
If the Rams are your team, be sure to check out our master list of Los Angeles Rams fantasy football names.
The Kuppside Down
Sure Kooper Cupp's year was improbable. But hey, Stranger Things have happened.
In My Kupps
Flying the Coop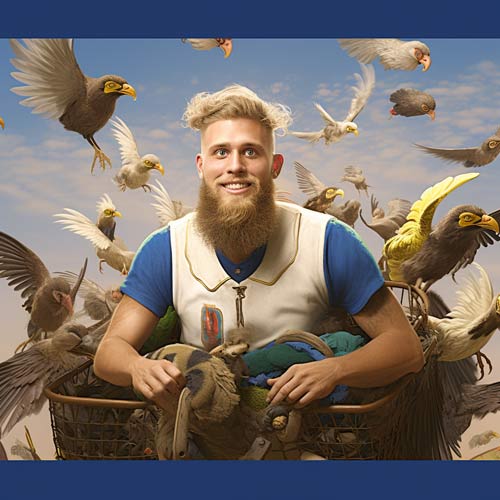 C-Kupp
Cooper Scoopers
Coop Emojis
Buckle Up, Butter Kupp
Kupp the Creek Without a Paddle
There are way more Kupp-Up puns out there. Here are some more options:
Kupp and Comers
Kupp for Anything
Kupp to Date
Kuppbeat
Kupplifting
Kupp and At 'Em
Kupp My Balls
Kupping
This word has many, many meanings. Most of them are disgusting.
Kupp In the Air
Kupp Your Nose With a Rubber Hose
Cooper Kupp Fantasy Football Team Name Generator
Cooper Kupp Fantasy Football Team Names From Writers & The Community
Cooper Kupp Fantasy Football Team Names From Readers
Build me up butter Kupp
Submitted by

Caren
Max 3 votes.
2 girls 1 Kupp
Submitted by

Pat Duquette
Max 3 votes.
One Flew Over the Cooper's Nest
Max 3 votes.
My Kupp runneth over
Submitted by

Annie
Max 3 votes.
Cooper Kupp Fantasy Football Names from Around the Web
Cooper Kupp wasn't highly recruited coming out of high school. He only ran a 4.6 forty-yard dash at the draft combine.
If anything, C.K. is living proof that you should never give up on your dreams. Lucky for you, my dream is to help you find your perfect Cooper Kupp fantasy name.
Kupp Check
My Kupp Runneth Over
I would also accept My Kupp Receiveth Over.
Coop's On
Coop Doggy Dogg
This one has a little extra L.A. flavor, just like the Super Bowl LVI halftime show.
My Kupp of Tea
Cuppa would also work for our friends from across the pond.
Two Girls, One Kupp
Yes, this is still a thing. Unfortunately.
Hangin' With Mr. Cooper
What's my theme music?
Team Names for Other NFL Wide Receivers
Here are other articles we've written highlighting team name ideas for various wide receivers.
More Cooper Kupp Fantasy Football Team Names
If you have a cool idea for a Cooper Kupp-based fantasy football name, put it in the comments. We'll add the funnies ideas to this article.