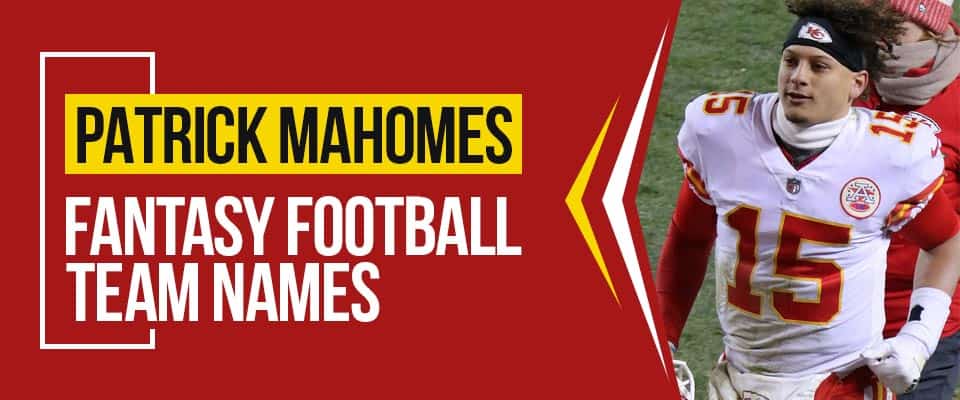 Yes, in college Patrick Mahomes set the record for most total yards in a game. Yes, he won the MVP his first year as an NFL starter (and the Super Bowl the next year).
More impressive, though? He passed Tom Brady for the most popular jersey in the NFL!
Any time you can beat Tom Terrific, you know you're doing something right. As a tribute to Mr. Everything, here is our list of Patrick Mahomes fantasy football team names for 2022.
Patrick Mahomes Fantasy Names for 2022
Another significant Mahomes accomplishment? He was on the cover of Madden, yet went on to have a great season.
The Chiefs & Mahomes beating the 49ers is easy compared to overcoming the Madden Curse.
Down Pat
Down Pat is the ideal Patrick Mahomes fantasy name because it's simple, confident without being cocky, a little slangy and a little old-timey all at once.
Pat Tricky
PM Me
PM Me is a solid Mahomes fantasy name because (just like real life) you can pair it with another great player- and make the name even better.
Example:
PM me, Tyreek
PM me, Kelce.
Better Mahomes and Gardens
Mahomes Run
Mahomes was a baseball player before dedicating himself to football full time. His dad even pitched in MLB.
I guess the fastball runs in the family?
Mahomes is Where the Heart Is
Mahomes on the Hill
If you're lucky enough to have both Mahomes and Hill on your team, you might also enjoy these Tyreek Hill Fantasy Team Names.
Hat Trick Mahomes
Pat's Tricks
I also Like Tricky Pat, but I'm silly.
ET Phone Mahomes
Better Mahomes and Miami Gardens
Miami Gardens, of course, being the site of his Super Bowl victory.
St. Patty
This Chiefs fantasy team name is certainty applicable, as Mahomes has all but been sainted in KC.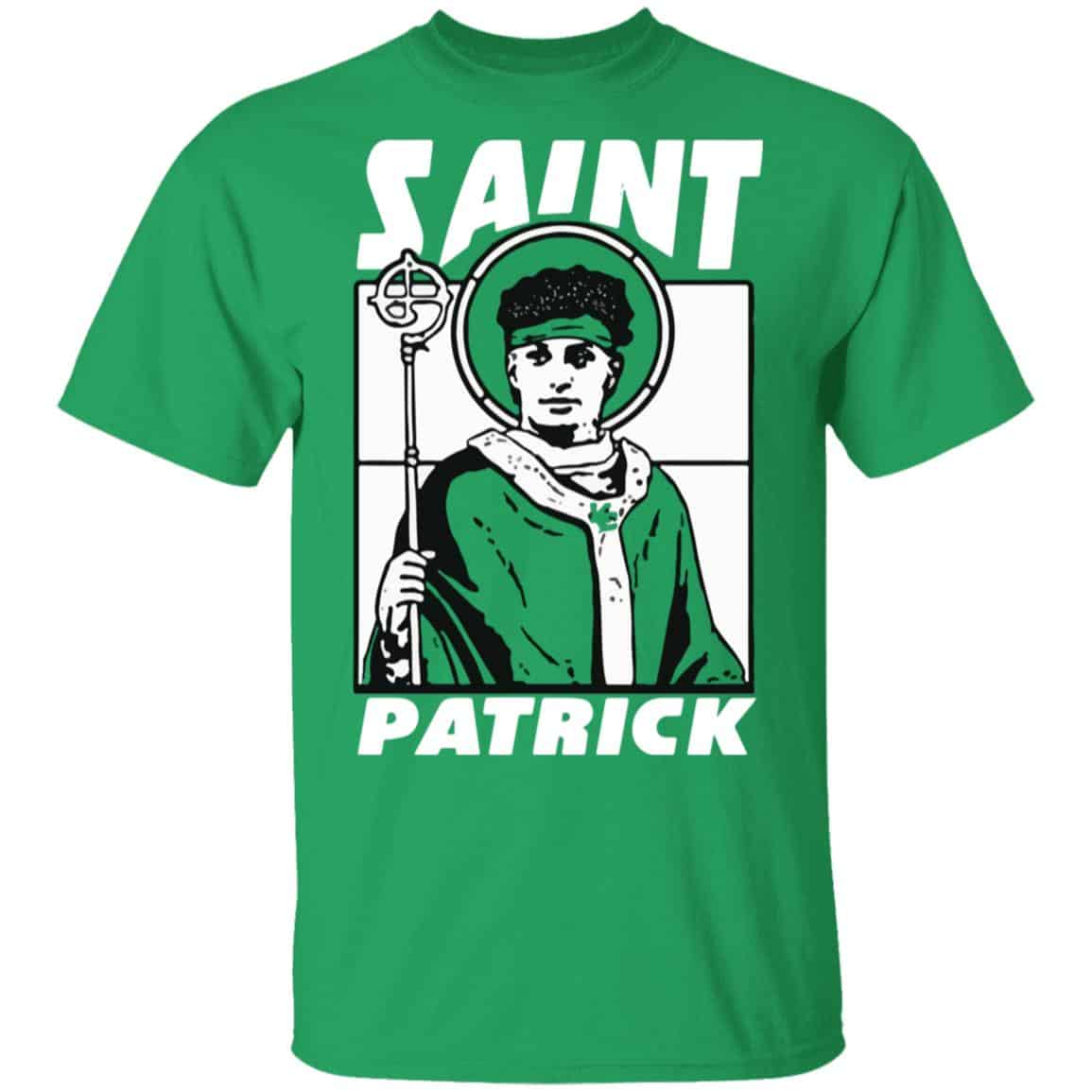 Mahomes is Your Home
PM Dawn
The subtle implication of this Mahomes fantasy team name is that, with as much as Mahomes has already done, he's still just getting started.
am/PM
This Mahomes fantasy name is weirdly similar to PM Dawn, if you think about it.
Take Mahomes Tonight
This team name is… Money?
Funny Patrick Mahomes Fantasy Names
I'm going to level with you. There are a lot of Homes puns in this article and more than a few Homies puns.
It's not my fault. His name just too perfect for this.
I'm Drunk, Take Mahomes
Also Go Mahomes, _______, You're Drunk. The blank can be:
Another player
A league mate
Even yourself.
Pour One out for Mahomies
P.M.S.
Patrick. Mahomes. Superbowl.
Ain't No Fun if Mahomies Can't Have None
Obi-Won Mahomie
I know his name is Obi-wan, but let's face it, all Mahomes does is win.
I Mahown You
Our PM
R.P.M.
Fat Mahomes
This Patrick Mahomes fantasy name is For fantasy players that are proud of their pulchritude.
Fatty Mahomes
The Patrick Mahomes fantasy football name is for fantasy players that are proud of their pot-itude.
Way Mahomer
No Plays Like Mahomes
Mahomies Figurines
Perfect photoshop opportunity.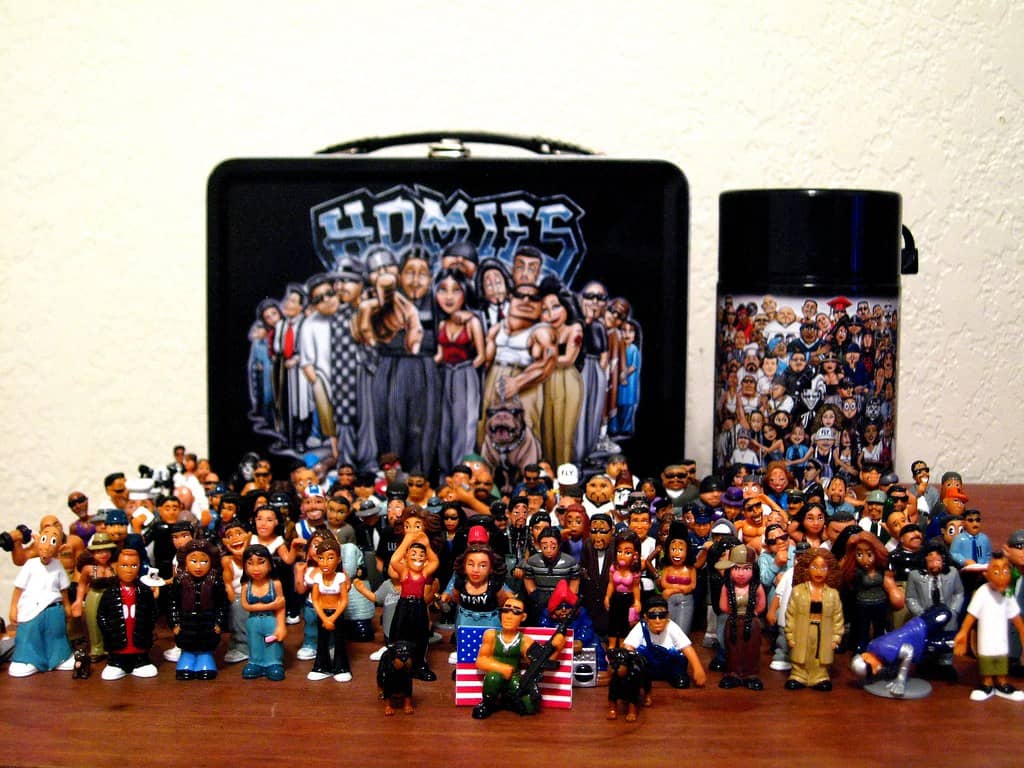 Other Mahomes Fantasy Names from Around the Internet
T-shirts, fan sites, my own fantasy leagues – I've sorted through all the Mahomes team names the internet has to offer. This is the best of it, and you probably never need to expose yourself to the worst of it.
Home or Homes Variants:
Mahomes Field Advantage
Mahomes is Where the Heart Is
Take Mahomes, I'm Drunk
Mahomes on the Range
Mahomes Depot
My Homies Variants:
Pour One Out For Mahomes
Rollin With Mahomes
Me and Mahomes
Mahomes Don't Play That
Mahommie is my Jesus
St. Patty's Day
Country Roads, Take Mahomes
Another good Tyreke Hill pairing: Huntry Roads, Take Mahomes. See? These two were made to be together.
Sherlock Mahomes
Another nice pairing: Sherlock Mahomes and Watkins.
Mahomes Depot
The Lights are On but No One's Mahomes
Mahomes Alone
Another name that's just begging for a photoshop.
Rollin With Mahomes
Mahomes Cookin'
KC Masterpiece
Mahoming Missile
One for Me, One for Mahomes
Or, as I've seen it spelled, One4Me, One4Mahomes.
On the Mahomes Front
Honey, I'm Mahomes
Mahomesword Bound
Mahomes Sweet Mahomes
What, you thought we were out of Home puns? Not hardly.
Little Mahomes On the Prairie
One Trick Mahonies
Mahomes is Where You Make It
Does anybody remember Joe Dirt?
Mahomes Don't Play Dat
Does anybody remember the first In Living Color? Actually, a more appropriate question may be: did anyone know there was a second one?
Team Name Ideas for Other NFL Players
Mahomes is the queen mother of all fantasy football studs. But if you're looking for a team name for other NFL QBs, you'll love these ideas:
More Ideas for Patrick Mahomes Team Names?
Do you have an original idea for a Mahomes fantasy team name? If so, tell me about it in the comments below and I'll add the good ones to our list.