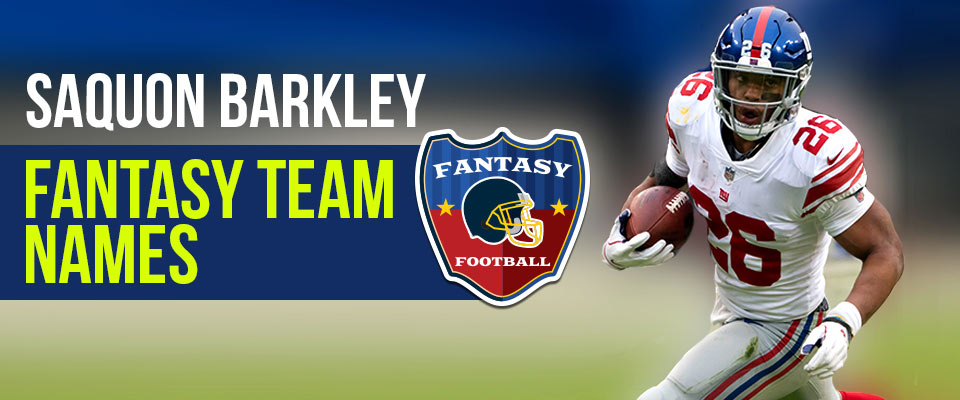 Saquon Barkley is the best running back playing in one of the NFL's biggest markets, New York. So it's no surprise owners are building championship-caliber fantasy football teams around his talents.
Today I reveal popular, funny, and even a few vulgar Saquon Barkley team names for 2023. I've even designed a few Saquon Barkley fantasy team logos to use in your own leagues.
Let's get started.
The Best Saquon Barkley Fantasy Names
These are some of the more common Saquon Barkley fantasy names. If you're looking for a tame but clever name, any of these should fit the bill.
Watch What You Saquon
Saquon for the Team
Quon Solo
Saquon Barkley meets Han Solo in this Star Wars fantasy football team name. But who is Luke Skywalker? Daniel Jones?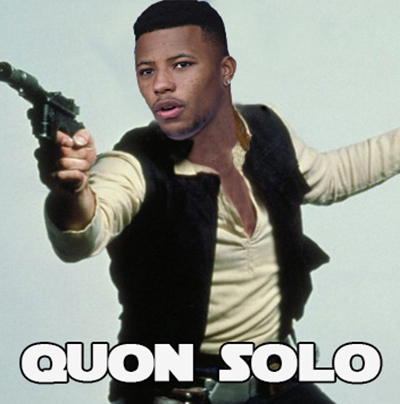 Know When to Saquon
All Barkley, No Bite
For those fantasy football teams who spent the farm on Saquon, but don't have much else.
It Saquon to Knowuon
My Barkley is Louder Than My Bite
Another great Saquon Barkley fantasy football team name when you're really thin behind the great running back.
Sayquontify This!
The LomBarkley Trophy
What trophy do you win for a fantasy championship on the back of Saquon? The LomBarkley Trophy, of course!
Sayquon More Barkley Less
King Quon
Ambassador of Quon
Cuba Gooding Jr. taught us about Quan in Jerry McGuire. As the fantasy team owner of Saquon Barkley, you are the Ambassador of Quon.
Barkleying up the Wrong Tree
Quon is the Loneliest Number
A fitting team name to adopt if you invested in Barkley, but he hasn't entirely delivered.
The InconSaquontials
If you're in the league cellar, adopting this Barkley team name would be fitting.
Check out our complete list of fantasy football league names.
The Saquonables
Saquon Barkley meets The Untouchables.
Running with the Saquon
As Saquon goes, so will your fantasy team (especially if you invested a first-round pick).
Funny Saquon Barkley Team Names
If you're looking for a Barkley team name or logo that will get some chuckles, you'll enjoy funny team names.
The Wrath of Quon
The Enterprise and Admiral Kirk must stop Kuon from using the Genesis Device to save the New York Giants from mediocrity. If you like that one, we have an entire article dedicated to Giants fantasy team names.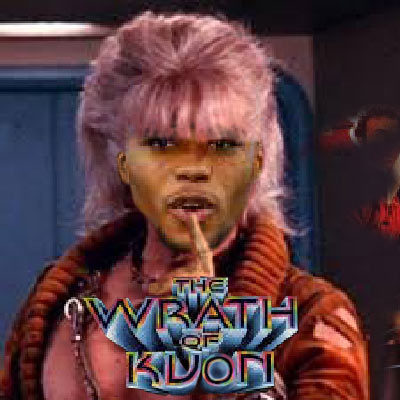 Quon Stars
Now we know who inspired ChumLee to get into shape.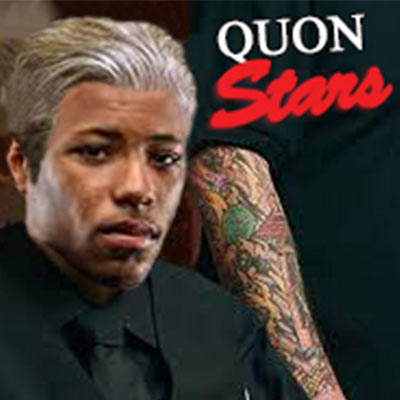 Vulgar Saquon Barkley Fantasy Team Names
Here are a few crude Saquon Barkley team names for those of you looking for an off-color identity. And if you enjoy these, check out our comprehensive list of vulgar fantasy football team names.
Saquon my Name, Bitch
Saquon Deez Nuts
More Fantasy Team Names Based on Running Backs
If you like naming your fantasy team after RBs, check out these articles:
More Saquon Barkley Fantasy Names
If you have team name ideas for Barkley, list them in the comments below. I'll pick the best ones to add to this article.