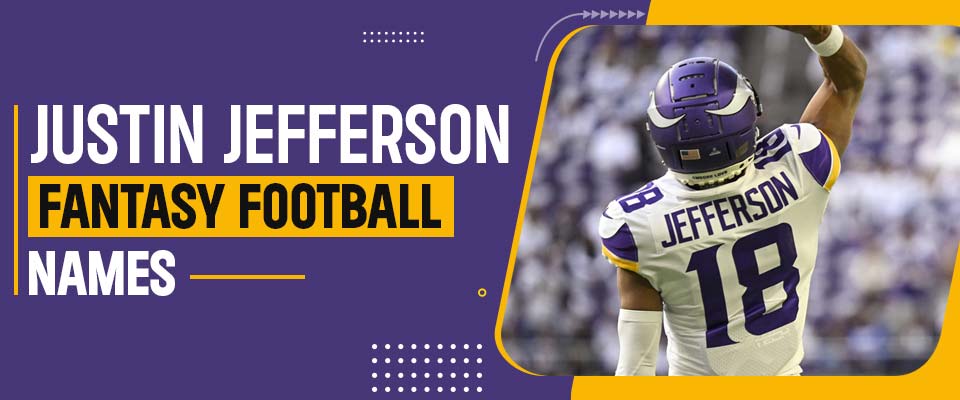 Justin Jefferson was a fantasy football superstar last season and is expected to continue his success in 2023. Easily one of the most exciting players in the league, he's sure to fly off the draft boards early and often.
Let's explore some of the best fantasy football names for Justin Jefferson that will make your league-mates jealous.
Justin Jefferson Fantasy Names for 2023
Jefferson is easily the top fantasy football wide receiver for the 2023 season. The question is: would you grab him with your 1st round pick?
WWJJD
I think we know the answer to this: at least 1400 yards and 7+ TDs.
Poetic Justin
Jefferson Airplane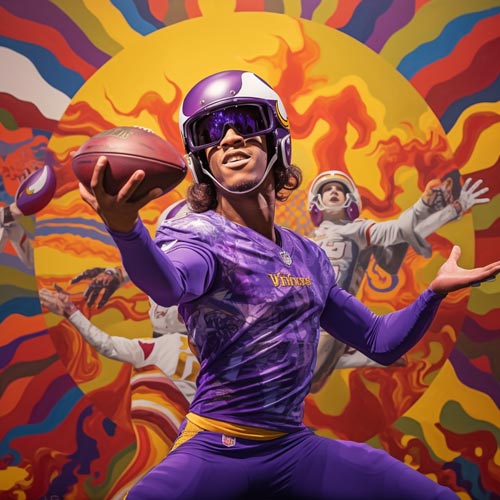 Justin's Game of Throws
Justin's Junkyard Dogs
President Jefferson
If Jefferson replicates his 2022 campaign, he may be a write-in for the presidency in 2024.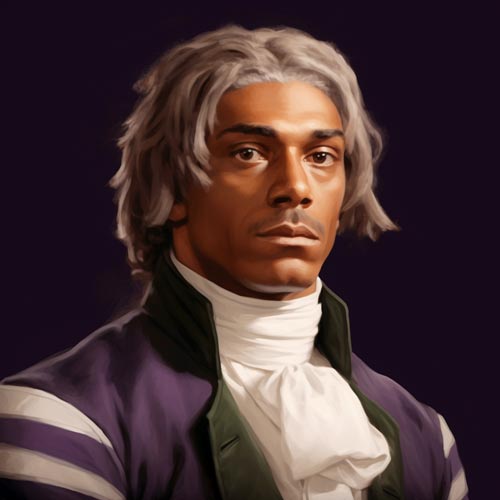 Juke Joint Jeffersons
The Jefferson Juggernauts
Beanie & the Threats
This Justin Jefferson team name references his signature pre-game hat and his supporting wide receivers.
If you're looking for some fantasy names based on other Viking players, be sure to check out our Vikings Fantasy Football Names article.
Just-in for the Win
Justin Time for the TD
JJ the Jet Plane
Suggest a Justin Jefferson Fantasy Football Name
Your name may be added to this post!
Griddy Fantasy Football Name Ideas
The Griddy is a popular dance in which a person alternatingly taps their heel (either in place or while walking) while swinging their arms back and forth. Created by high school footballer Allen Davis in 2019, his dance went viral on TikTok in 2021.
Justin Jefferson popularized it in the NFL and started a new TD celebration craze.
Gettin' Griddy Wit It
Grits & Griddy
Twin City Griddy Committee
Griddy Griddy Bang Bang
Griddler on the Roof
Justin Jefferson Fantasy Football Name Generator
Justin Jefferson Fantasy Football Names From Writers & The Community
Funny Justin Jefferson Fantasy Football Names
In addition to being an incredible fantasy wideout, Jefferson also has one of the most unique blocking techniques in history. I fully expect the windmill block to be a staple in the league for years to come.
Bustin' Justin Jefferson
Justin of the Peace
Justin' Credible
And Justin for All
This Justin Jefferson fantasy name harkens back to the 1988 Metallica classic.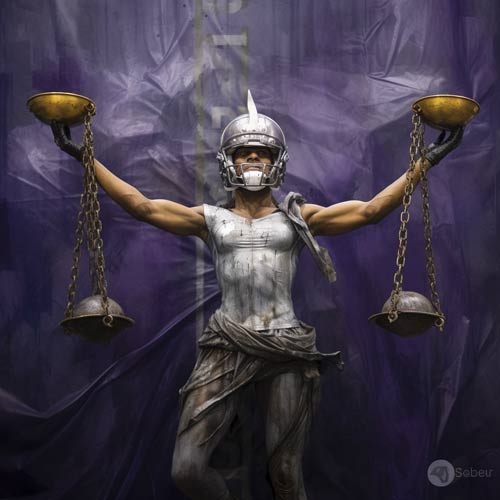 Justin Jefferson Fantasy Football Names From Readers
Griddy Woman
Submitted by: Eli W.
Griddy on his grave
Submitted by: Kash
Tig Ol Griddys
Submitted by: Joel W
TheTipJustin
Submitted by: cassidy
Justin Jefferson Fantasy Names from Around the Web
Much like Jefferson was the steal of the 2022 fantasy football draft, this section is a steal of 2023 Justin Jefferson team name articles.
Justin Awe
Purple Reign
Jefferson Starship
Justin Do It!
Fantasy Names for Other NFL Wide Receivers
Here's our full list of fantasy football names for various NFL wide receivers.