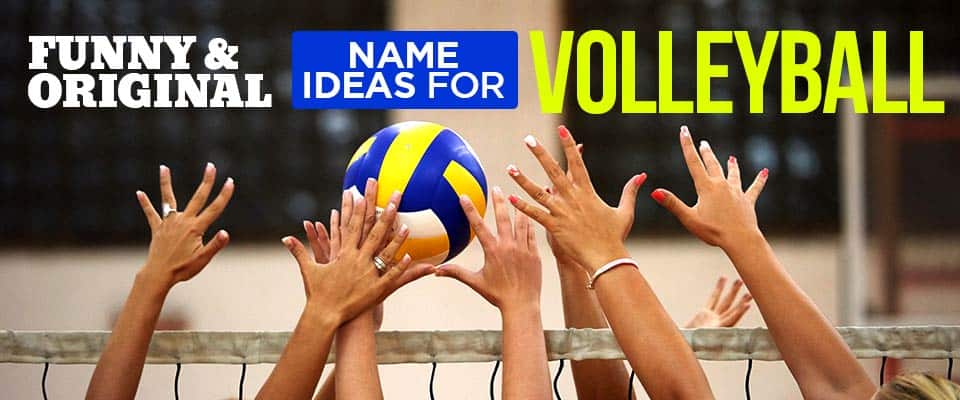 The beaches, gyms, backyards, and parks are starting to reverberate again with the slaps of hands against vinyl. Finally, people are calling got it again, throwing their hands up and yelling let it go.
It's time to get the team back together, and the first thing you're going to need is a fresh new name. Let us set you up with some funny volleyball team names for 2023.
Volleyball Team Names for Your 2023 Squad
Some sports are just games that people play. Others are a way of life.
Volleyball is whatever it is that's more serious than that.
Attack Squadron
Flatten the Serves
Is it too soon?
Could You Net?
We have more volleyball team names for kids down below.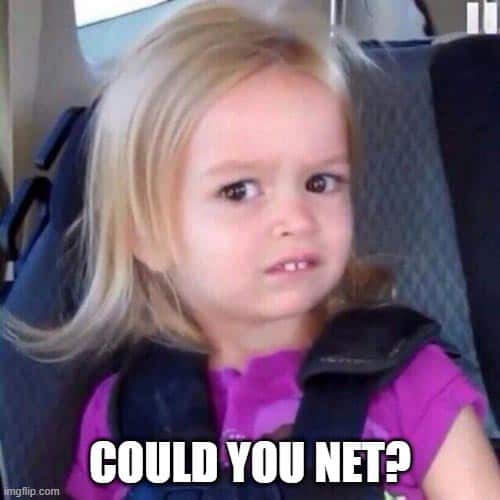 Sets on the Beach
Yes, this is the perfect beach volleyball team name.
Let's GOOOO
Sets and the City
Ace in Spades
If you can't tell yet, the pun-based volleyball team names will run deep in this article.
Killer Instincts
The Dig Lebowski
Jeff Bridges as "The Dude" is as cool as it gets. The Big Lebowski as a volleyball team name is epic.
Doctor Blocktopus
Sometimes the best volleyball team names are the ones that are the most obscure.
Aces
This volleyball team name is simple, classy, and confident. And it looks good on a trophy.
Points of Attack
This could also make a fantastic basketball team name for a group of shooting guards.
Kiss My Ace
We've got plenty more dirty volleyball team names down below.
Service Animals
Dig Yikes
Mintonettes
Want to impress your friend and flex your volleyball history muscles? This is the one-word volleyball team name for you.
Funny Volleyball Team Names
Why do policemen make the best volleyball players? They serve and protect.
Why couldn't the volleyball player cross the road? Too many bumps.
What do you call the player in the middle of the volleyball court? Annette.
If you didn't laugh at those jokes, you have no soul. If you did, you'll love these hilarious volleyball team name ideas.
Spike Proteins
No, it's not too early.
Volleywood Squares
Is Whoopie Goldberg too old to play the middle?
Ace Freely
Social Dinkers
In volleyball, a dink is when a player lightly taps the player over the net into an area with no defenders. Some call it a cheap shot, I call it an excelling basis for a funny volleyball team name.
Spiker Kings
Did you know Joe Exotic was the captain of his high school volleyball team? Yes, I totally made that up.
One Word Volleyball Team Names
Why try for some clever finesse shot when a simple spike is right there?
Diggers
Spikes
Mine!
I also like Yours!, IGO!, or All You!
Kneepads
Blockbusters
Hitmen
Hitmen is an apt softball team name for men as well.
Floaters
Much like a knuckleball in baseball, a floater is a volleyball serve that doesn't spin. As such its path is erratic, making it difficult to return.
Obscure Team Name Ideas Using Volleyball Puns
Ok, lots of the names on this list are based entirely on volleyball puns. But these pun-based volleyball team names are some exceptionally groan-y groaners.
I've provided some cheat sheet notes in case you're entirely lost.
Libero Arts
Liberal Arts + Libero = Libero Arts
Let's Not
When a ball hits the net on a serve + general dismissiveness = Let's Not
Aces and Hardware
Uncontested serves + championship trophies + a big box hardware chain = Aces and Hardware
All About that Ace
Uncontested serves + timeless works of musical genius = All About that Ace
Sherriff Stan's Deputees
Famous volleyball venue the Stan Sherriff Center + the title for a lawman's assistant = the most esoteric volleyball team name on this list.
The Most Intimidating Volleyball Names for 2023
The intimidation starts when your opponent sees your volleyball team's name on their schedule.
Smack Down
Train or Complain
Speed Kills
This idea could work as an intimidating flag football name.
Perfect Match
Kills to Pay the Bills
Intramural Volleyball Names for 2023
Is there any greater satisfaction than slamming a volleyball down on that jerk from your organic chem class? Probably, but it's still pretty darn fun.
Set Theory
Brainy.
Net Surfers
Those interested in cool hockey team names could use this gem.
See You in Court
Can You Dig It?
Key Bumps
I can't think of a more fitting intramural volleyball name based on my college days.
Did I say that out loud?
Dirty Volleyball Team Name Ideas
Balls. Bumping. Penetrating. Hammering.
Honestly, it might be harder to make not-dirty volleyball team names. If inappropriate team names are your thing, welcome to paradise.
Ball Slappers
Digger is Better
Deep Penetrators
This also makes a fitting NSFW soccer team name.
Bumping Uglies
Sports team name ideas are a dirty business sometimes.
Bumping and Grinding
This might make a good stock car racing team name, maybe for a racing league in another universe.
Free Ballers
OrGSMs
Game, Set, Match is the happiest ending.
Sets Drive
The sharper-eared amongst you may notice that sets sounds somewhat similar to sex. And there are lots of phrases that we use that feature that particular word:
Sets Life
Sets Education
Sets Offenders
Sets Addiction
Sets Appeal
Sets Bombs
Sets Criminals
Sets Cult
Casual Sets
Dirty Sets
Sets, Lies, and Videotape
Sets Maniac
Sets Panther
Sets Workers
Beach Volleyball Team Names for Summer 2023
Beach volleyball is a perfect distillation of the sport. Warm sand, two-on-two, diving without fear of injury, and everybody looks fantastic.
What's not to love?
Setting Suns
If you happen to be an all-dude team, Setting Sons could be the ideal beach volleyball team name.
Sets and Marriage
This volleyball name idea is for a husband and wife beach team duo.
Two if by Sea
Win By Two
Son of a Beach
Cool Club Volleyball Team Name Ideas
Club volleyball leagues reside somewhere between kids' leagues and intramural leagues. So it follows that these club volleyball team names fall between our mild kids volleyball team names and somewhat inappropriate intramural volleyball names.
The Big Digs
Sets and Love
No Picnic
Order on the Court
Irish Setters
Obviously, this club volleyball team name works best if at least some of your team is of Irish descent (or at least really pale).
Coed Volleyball Team Names for 2023
All-dude volleyball teams are just a little too intense. Most all-lady teams are too.
I guess volleyball players are just intense competitors. So why not well mix it up?
Neutral Points
Set It and Get It
Dominant Middles
You Got Served
If you're looking for intimidating tennis team names, this would also fit the bill.
Block Party
Volleyball Team Names for Girls
It's very similar to a marriage or a sisterhood. I don't have a sister, but I consider her a sister. We genuinely care about each other and we balance our lives on and off the court.

Misty May-Treanor, on her relationship with teammate Kerri Walsh
Women Who Kill
Ladies of the Court
Spandex Ballet
Butter Hands
This could make a funny football team name for a squad that can't catch.
Aunt Flo and Big Mo
Net Chix and Kill
We have a different article where we list girl team names for even more sports and situations.
Good Volleyball Team Names for Kids
Volleyball is great for teaching sportsmanship, teamwork, and cold-blooded killer instinct.
New Kids on the Block
Air Apparents
How I Set Your Mother
Don't Set In Our Way
6-3-Won
Notable Volleyball Team Names From Around the Web
How many more times can I make setting it up references? One more, as it turns out.
Other authors set these names up. I'm just here to slam them down.
Spiked Punch
I'd Hit That
This could also make a funny NSFW baseball team name.
Set It and Forget It
Karch Enemies
Can you believe I almost wrote this entire article without making a Karch Kiraly reference?
Have Some Volleyball Team Name Suggestions?
Have a funny idea for a volleyball team name? Tell me about it in the comments below. I'll add the best ideas to this list.