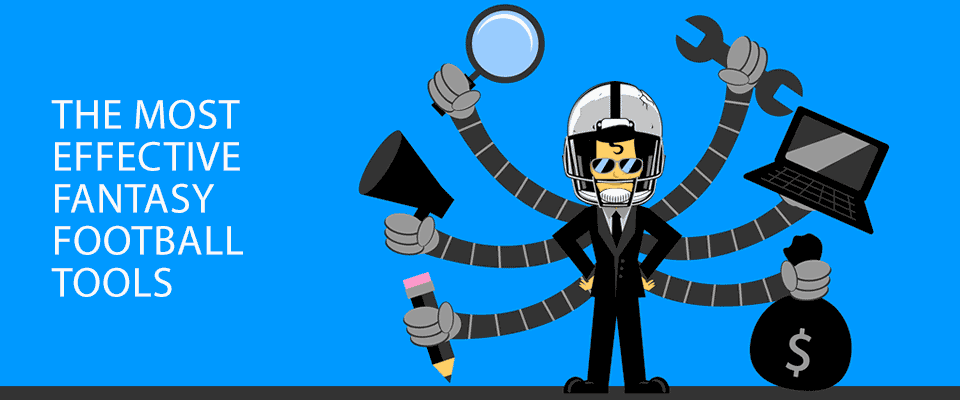 Whether playing against friends or competing as a mercenary in the highest-paying money leagues, fantasy football tools give you the edge to win more contests. From fantasy football trade analyzers to mock draft simulators and lineup assistants, there are tools on the market that are proven to elevate your game.
Today I reveal the best fantasy football tools (across every imaginable category) of 2023 to ensure you're equipped with an arsenal of tools to help you dominate before, during, and after your fantasy draft. Let's get started by looking at our top-rated tools.
Fantasy Football Draft Tools Help you Build a Solid Core Team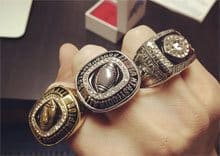 Draft prep is one of the areas where fantasy owners often skimp. But pre-season laziness can come back to burn you in the long run.
It can be tempting to believe you've kept up with many NFL transactions during the offseason. But trust me, this is one area where you do not want to rely on memory.
Each fantasy football draft tool I evaluate below plays a specific role in the draft preparation phrase. I've also added my pick for the best draft tool in each category.
The best fantasy football draft tools
The most popular fantasy tools are those used for draft preparation and execution. Here are my picks for the best tools in each draft tool category.
Most of these fantasy tools are available as a mobile app. We review each fantasy football app in a separate article.
The best fantasy football draft tool suite for 2023
Fantasy Pros provides access to all of their draft tools with a Draft Wizard subscription. It has most of the fantasy draft tools we've discussed so far, plus many more.
The best fantasy football draft tool suite
Draft tools with league synchronization
Here is a video that highlights the benefits of the Draft Wizard tools.
Rate my Fantasy Football Team tools provide prospective
Lets be honest. As soon as our fantasy draft is over, we can't wait to see how our team stacks-up against the competition.
A rate my fantasy football team tool (such as a draft analyzer or team-grader) can provide valuable insight into your team's potential. Smart owners leverage this data to identify areas of need and continuously upgrade their roster.
Most accurate draft grader
For both live drafts and mock drafts
Mock draft simulators prep you for draft day scenarios
Mock drafts are one of the most effective ways to get ready for a fantasy football draft. Every execution of a mock draft simulator helps to prepare you for any draft-day scenario that may unfold.
A successful draft requires you to know not only the top tier players but how to find value in the later rounds. Mock drafts let you learn where owners are targetting certain players so you know when you can wait on a player and when you need to pounce.
My favorite mock draft simulator
Draft preparation for serious owners
Cheat sheet creator tools allow for customized rankings
Everyone should go into their draft with a plan. To be successful, you need to know the relative value of every player at every position.
Enter the fantasy football cheat sheet.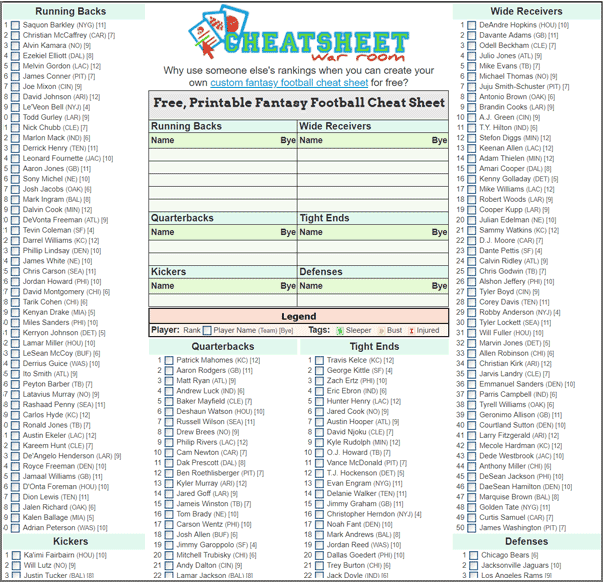 Having a comprehensive and accurate cheat sheet can help you quickly determine available players, who is off the board, and which players you should consider drafting with your upcoming pick.

But managing your redraft rankings in a spreadsheet is too time-consuming and error-prone. Worse yet, if you generate some printable cheat sheets from the web, it isn't your own (and these sheets are frequently usually outdated).
Fantasy football cheat sheet tools simplify this process by letting you quickly adjust your custom rankings while referencing the most relevant player info available. Just fine-tune your rankings, then print your cheat sheet right before your draft and you're good to go.
The best fantasy football cheat sheet creator
Create custom player rankings for free
Fantasy draft assistants are your real-time GM
The action during the draft comes hot and heavy. Lose focus, and you may miss out on a pivotal opportunity to land that late-round sleeper that saves your season.
Fantasy draft assistants help you make those tough, under the gun decisions by providing you with relevant stats and draft pick suggestions. More importantly, they do it fast so that you don't have to sweat that ever-ticking clock.
My favorite fantasy draft assistant
Expert advice during your live draft
In-Season Team Management Tools Promote Roster Improvement
After the draft is over, the real battle begins. The fantasy season is a week-to-week grind and things like injuries, lineup changes, and trades all have a significant impact on your team's evolution.
Let's look at some fantasy tools that can help you manage and improve your team during the season.
Best fantasy management tools of 2023
There are several categories of tools that allow you to evaluate and upgrade your team throughout the year. Here are the best in class for each of those categories.
The best fantasy football tool for team management in 2023
Much like their Draft Wizard fantasy tool suite, My Playbook from FantasyPros features some of the best roster management tools on the market. With a FantasyPros membership, you'll get access to all of their in-season tools:
Lineup Assistant
Waiver Assistant
Trade Analyzer
Trade Finder
Research Assistant
League Analyzer
The best team management suite
Comprehensive roster improvement tools
Start/sit and player comparison tools help you make tough roster decisions
When it comes to managing a championship team, drafting a team with potential is only part of the equation. You still have to frequently shuffle players to add value and trim the fat.
The best start/sit tools help to maximize your team's potential by ensuring your start and/or acquire the best possible players.
In the case of start sit tools, they help you ensure the players with the most weekly potential are in the starting lineup. More generic player comparison tools evaluate how a player on your roster stacks-up against another player (usually a free agent on waivers).
Even the best players get injured or struggle against top defenses. Having a tool that can help you identify potential upgrades to your starting lineup is priceless.
Trade analyzers and calculators ensure you make smart league deals
There's nothing I love more than coming out on top in a fantasy football trade. That feeling of stealing a stud from your opposition is one of the best highs that a fantasy owner can experience.
But architecting a one-sided trade isn't easy, especially without the help of some top-flight fantasy tools. Superior data is what you need to pull off a landmark deal.
Tools like trade analyzers and trade calculators compare players to determine their relative value to each other.
My favorite fantasy trade analyzer
Propose the best trades possible
Lineup analyzers help maximize weekly performance
Player comparison tools are excellent for comparing a few players against one another. But when trying to determine your best starting lineup in seasonal leagues, you need to be able to quickly run this analysis on your entire roster.
Seasonal fantasy lineup analyzers help you quickly determine the best lineup configuration by comparing all of the players on your roster. They're essentially start or sit tools on steroids.
It's impossible the start the best possible lineup each and every week. But lineup generators are great tools for identifying the most promising players on your roster.
Team and draft analyzer tools identify areas of improvement
Was that a draft for the records books, or will you be busy on waivers before Week 1 of the regular season? Do you have a complete, well-rounded team, or does your roster have more holes than swiss cheese?
Draft analyzers (sometimes called team analyzers) evaluate your roster to determine the strength of your roster as a whole. They typically then assign a score or grade to your entire team.
Depending on the strength of the tool, it may also suggest potential player upgrades on the waiver wire.
My favorite fantasy draft analyzer
Gauge your draft day performance
Fantasy Football Commissioner Tools Simplify League Management
It's the commissioner's job to ensure that all owners, win or lose, enjoy their season. They're the go-to problem-solver for any and all league issues.
But who helps the helper?
Fortunately, there are fantasy football commissioner tools that make league management more efficient and fair. Even better, most are completely free!
Let's look at some free fantasy football tools that help ease common league management headaches.
The best league commissioner tools of 2023
Here is a list of the top fantasy commissioner tools for the upcoming season.
Draft order generators ensure transparency
One of the most significant responsibilities of the league commissioner is to determine the draft order for the upcoming season. If you've ever run a fantasy league, you know that some owners will cry foul if you don't establish draft order openly and transparently.
Using a third party draft order generator takes all the subjectivity out of this process. Draft order generators keep even the most paranoid players from wondering if the commissioner is favoring any one team (especially if the commish that draws a favorable spot).
The best random draft order tool
Broadcast your draft lottery live
Most entertaining draft order tool
Draft order generation in 8 bit
Draft date picker tools select the best day using league owner input
Another potential headache for commissioners is choosing a draft date that works for best for their league. Picking a draft is especially tricky for leagues where owners live in different time zones (or have radically different schedules).
Using a draft date picker helps you determine a date that works for the most owners in your league. Just start with a list of possible draft dates, enter your owner email addresses, and the picker will email those owners and allow them to vote on a date.
The draft date picker tool then determines the day when most owners can attend, eliminating any potential commissioner biases.
The best draft day picker tool
Let owners dictate the draft date
Schedule maker fantasy tools ease planning pains
When the NFL determines the league schedule, they use their entire brain trust and consult with representatives of every team. When you're the commissioner, this job is yours alone.
Luckily, there are tools out there that can fairly and accurately generate a league schedule for you. Based on your number of teams and season format, schedule maker tools will quickly create weekly match-ups for your entire season.
The best league schedule tool
Free, configurable schedule maker
Fantasy football team name generators spark creativity
For many owners, their most difficult decision is what to name their team. Do you go with a dumb pun, a historical reference, or maybe an inside joke?
The possibilities are endless.
But if you're not feeling particularly funny, or want some ideas from which to start a brainstorming session, a fantasy football team name generator can do the creative work for you. In no time, you and the "Golden Taint Warriors" will be racking up both wins and lol's.
My favorite team name generator
Funny fantasy team name ideas
Why Fantasy Tools are Key to Your Success in 2023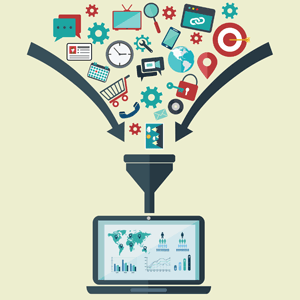 There is a wealth of actionable fantasy football data out there just waiting to be mined and leveraged. The best fantasy football tools identify these statistical nuggets so that you can effectively apply them to your leagues.
Discounting fantasy football tools is like trying to pound nails into wood with your bare hand when there's a hammer sitting right next to you.
It's simply nonsensical.
Let's look specifically at how fantasy tools provide the edge that can make the difference between bringing home the championship prize and being the team that no one remembers.
Fantasy football draft tools streamline research and preparation
The draft is where you set the tone for the season. It's here you acquire that core groups of players that you'll start for most of the year.
Preparing for a fantasy draft can a stressful time considering the volume of information you need to possess to be effective. New players have entered the league, other players have switched teams, and entire offensive schemes have been shaken up. It's on you to research, remember, process, and apply this critical information.
Or is it?
Fantasy football draft tools are designed to do most of the heavy lifting for you. This way, you can focus on the most critical task for an owner: building the best team possible.
Specialized fantasy draft tools help you prep before the draft, make smart picks when you're on the clock, and take actionable steps to improve your roster post-draft.
Team management tools ensure you make smart roster decisions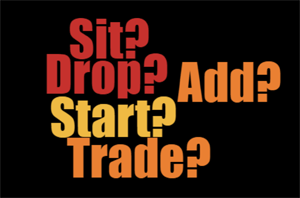 Do you start the unproven rookie with the hot hand or the reliable veteran that's off to a slow start this year? When a big name appears on the waiver wire, which one of your players do you drop to make room on your roster?
These are the questions that keep a fantasy owner awake at night.
Fortunately, there are fantasy tools that help you make these tough choices. This classification of team management fantasy tools includes start/sit analyzers, trade calculators, and lineup generators that take the guesswork out of your weekly roster decisions.
Commissioner fantasy tools simplify league management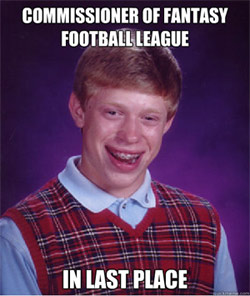 It can be tough to run league affairs while also managing your team. But fantasy tools like schedule generators and draft order randomizers can ease your load while you focus on making your league run smoothly.
It's not just league owners that need help with tools. Fantasy football commissioners frequently need an assist too.
Being the guy in charge of everything is a challenge. But remember you don't have to do it all by yourself.
Commissioner tools to help maximize your time, run your league with fairness and transparency, and ensure you have ample opportunity to manage your team.
The Best Fantasy Football Tools are Worth the Investment
In 2023, you need every edge you can get to win in the best fantasy leagues. From money leagues with considerable payouts to private leagues where bragging rights are everything, owners are looking to fantasy tools to give them that much-needed advantage.
The best fantasy football tools help you in the most critical aspects of the game: draft preparation, team management, and league planning. The tools mentioned in this article are maintained by some of the top fantasy sites on the web.
I'm always looking for new and useful tools to improve my game and manage my leagues. Do you know of other NFL fantasy tools that I haven't mentioned here?
If so, tell me about them in the comments below.