There's no getting around it. You need a powerful fantasy football app to compete effectively in 2023. That goes for seasonal money leagues, daily fantasy contests, prop betting sites, and everything in between.
Today I reveal the best fantasy football app in every category imaginable. Below you'll find ratings, reviews, alternatives, and coupon codes for the top apps this year.
App
Category
Rating
Promo
Coupon Code
OS
Details

Fantasy Football Money League Apps

Code: CHEATSHEET

$100 deposit match

CHEATSHEET

($100 deposit match)

Fantasy Football Draft Apps

N/A

Draft Prep Apps

Code: CHEATSHEET

Free Trial

Dynasty League Apps

Code: CHEATSHEETWARROOM25

$25 sign-up bonus

CHEATSHEETWARROOM25

($25 credit, 1 per household)

Fantasy Football News Apps

6 mo free /w contest entry

Free Fantasy Football Apps

Free Trial Offer

1 Week Free

Seasonal League Apps

Code: CHEATSHEETWARROOM25

$25 sign-up bonus

CHEATSHEETWARROOM25

($25 credit, 1 per household)

Fantasy Football Help Apps

Daily Fantasy Apps

Code: CHEATSHEET

$100 deposit match

CHEATSHEET

($100 deposit match)

Fantasy Football Prop Bets Apps

Code: CHEATSHEET

$100 deposit match
/w Code CHEATSHEET

CHEATSHEET

(100% deposit match)

In-Season Apps

6 mo free /w contest entry
The Best Fantasy Football Money League Apps
For most football lovers, fantasy football cash leagues are the best way to win big bucks. Where else can you spend $25 to win $3,000,000?
If you're looking for where you can play fantasy football in 2023, look no further. Here are my favorite fantasy football platforms with a mobile app and big payouts.
Underdog hosts a $15M tournament in 2023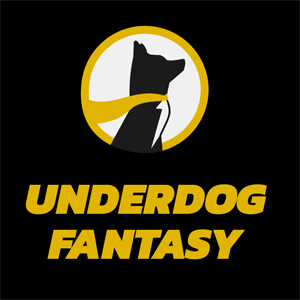 The Underdog Fantasy app is the portal to their seasonal and daily fantasy football contests, including their largest jackpot to date, Best Ball Mania III. This contest requires a $25 entry fee, yet the grand prize winner will walk away with $3,000,000.
You can use the app to make draft picks for your money leagues or check the latest fantasy news. Sign-up on the website using the coupon code CHEATSHEET for additional bonuses. Then, download the app to see your bonuses.
---
FFPC hosts tournaments with huge payouts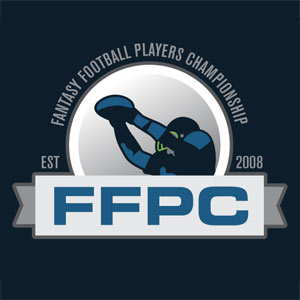 The Fantasy Football Player's Championship has the most seasonal money league variations online. With their money league app, you can browse open contests, draft your fantasy team, and monitor scoring. The top prize in 2023 is $1,000,000.
Claim your free $25 credit first by signing up with the code CHEATSHEETWARROOM25. Then, download their app from the Apple App Store. Alternatively, download the Android app through their fantasy site directly (check the website footer).
NFL Fantasy Football Draft Advisor Apps
Being a fake fantasy GM is stressful. We're a staff of one who shoulders the responsibility of player research, mock drafting, developing a draft strategy, and executing it flawlessly on draft day.
These fantasy football draft apps ease the pain by providing interactive expert analysis and draft guidance in real-time. Finally, some backup!
Draft Wizard provides draft advice and much more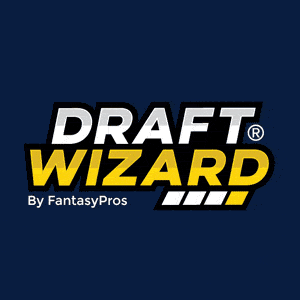 The Fantasy Football Draft Wizard app from FantasyPros is seven draft preparation tools wrapped in one (think mock drafts, cheat sheets, etc). Among these is the Draft Assistant, a draft app that syncs with your fantasy league to provide projections and recommendations (based on your league settings).
This official app uses proven expert analysis to identify diamonds in the rough (particularly during the latter rounds). Sign-up for FantasyPros here, then download the app to start your 2023 draft prep.
---
Draft Hero is a free tool for draft day advice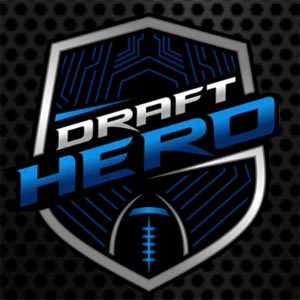 Draft Hero is the latest draft advice app by Fantasy Guru. To help promote the app, the creators are offering 100% free access. You must create a free account at Fantasy Guru to get started.
Then, download the app and start prepping for your draft. This fantasy football draft app includes fantasy league import features, projections, and more.
---
Fantasy Football Draft Dominator from FootballGuys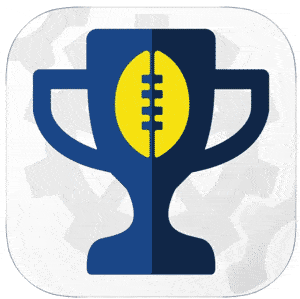 The Fantasy Football Draft Dominator is a draft day app that adjusts for your league's scoring system. After importing your league, the applications cheatsheets will automatically adjust as your league progresses, ensuring you draft the best player available.
You can run mock drafts, analyze your team after the draft, review player outlooks, and more. Check out their Fantasy Football League Dominator for in-season tools.
Fantasy Football Draft Prep Apps
Draft day fantasy advice is crucial, but what about the months leading up to the big day? There are millions of fantasy football articles, but a limited number of hours in the day.
These draft preparation apps feature insights and research tools to ensure you're well informed on draft day.
Fantasy Football Dynasty Apps
For many fantasy sports enthusiasts, dynasty leagues are the purest form of competition. But homegrown leagues frequently dissolve after a year or two.
Dynasty fans looking for where to play fantasy football should check out these two apps. These league hosts ensure that dynasty leagues stay full, plus, you can also win a ton of cash.
Fantasy Football News Apps
NFL training camps are a whirlwind of injuries, drama, rumors, and speculation. The best fantasy football apps focus on breaking news articles so you can adjust to the events that affect your leagues and contests.
These fantasy football news apps aggregate the most impactful reports so you can focus on fantasy-relevant events. Oh, and they're also fee!
---
Seasonal Fantasy Football League Apps
While many players have long since jumped on the DFS bandwagon, some holdouts still prefer the long journey of seasonal leagues. The best fantasy football apps for seasonal leagues support a multitude of entry fees with respectable payouts.
The seasonal NFL fantasy football league apps I review below allow you to prep, draft, and effectively manage your teams while you're on the go. And they offer impressive payouts (hello $2,000,000 payout for first place at Underdog).
Fantasy Football Help Apps
Even the most hardened fantasy football geeks occasionally need help. If you're not staying up to speed on the latest news, scoring configurations, and strategies, you're falling behind.
These fantasy sports apps advise everything from draft preparation to weekly start and sit decisions.
The Best Free Fantasy Football Apps
If you're looking for some free fantasy apps to take your team to the next level, there are several actionable options. If you determine their free app is valuable, these apps provide a seamless upgrade to activate premium features.
Daily Fantasy Football Apps
Daily fantasy football apps help you manage contests from anywhere. The DFS apps below support a wide range of contest types and price points.
Fantasy Football Prop Bet Apps
Props betting apps are all the rage in 2023. Unlike other money-making apps, they're a bridge between traditional fantasy sports and full-blown online betting.
Fantasy Football In-Season Apps
The draft is the most pivotal day of the fantasy season. But when the part is over, there's still plenty of work to do.
From waiver-wire moves to trades and roster decisions, you need to be vigilant to maintain a weekly edge. These NFL fantasy football apps are the best post-draft tools available.
Several Other Fantasy Football Apps of Note
While I haven't had a chance to review these, here are a few of the best fantasy sports apps based on user reviews:
The Role of a Good Fantasy Football App
Between draft preparation, roster management, monitoring DFS contests, and making prop bets it's no wonder that fantasy football apps are so vital to winning more championships (and money). The best fantasy football apps provide that perfect balance between cost and utility.
Every app I've detailed today has been battle-tested, so feel confident in adding them to your fantasy sports toolkit.
Do you use a fantasy app that isn't mentioned in this article? Tell me about it in the comments below.