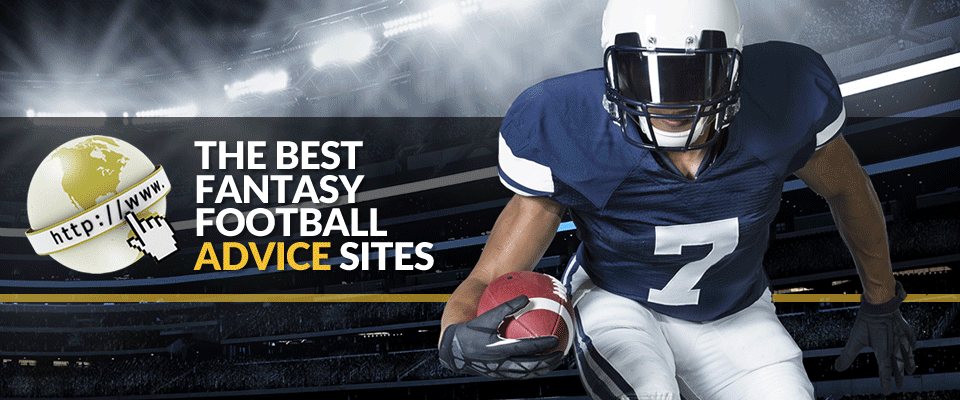 If you're looking for top-notch fantasy advice to help you dominate fantasy football, you're in the right place. Today I break down and compare the best fantasy sites for football advice in 2023.
I'll reveal the most accurate experts, including those that provide actionable help for draft preparation, lineup decisions, and waiver-wire pickups. Let's get started.
| Advice Site | Product | Rating | Price | Review |
| --- | --- | --- | --- | --- |
| | | | $3.99/mo | |
| | [free trial /w link] | | $6.00/mo | |
| | | | $3.99/mo | |
| | | | $4.99/mo | |
| | [free trial /w link] | | $6.00/mo | |
| | | | $3.99/mo | |
The Best Paid Fantasy Football Advice Sites
If you're playing fantasy football in a serious league, your fellow league members are much more likely to be getting advice from experts. And you don't want to bring a knife to a gunfight, do you?
The fantasy advice sites I review below will help you gain the upper hand. Let's start with the créme de la créme, the best paid fantasy football sites offering unique, high-quality, and actionable advice at a reasonable price.
| Advice Site | Product | Premium Plans | Rating | Review |
| --- | --- | --- | --- | --- |
| | FantasyPros Premium | $3.99 - $8.99 / mo | | |
| | DS Insider | [Use link for free trial] | | |
FantasyPros is the best fantasy football advice site of 2023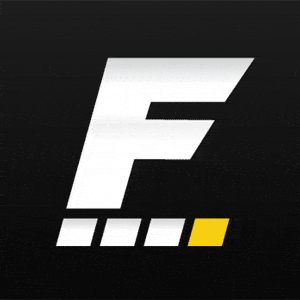 Based on my experience using FantasyPros for several of my leagues, they're the best paid fantasy football advice site. If you're serious about winning a fantasy football championship and looking to invest in premium fantasy football help from the top experts, FantasyPros is the site for you.
FantasyPros provides valuable fantasy football advice for practically every facet of the game. Their premium service includes a research plug-in, draft assistance software, fantasy football start sit advice, mock draft tools, and more.
Each tool offers actionable help for your specific league and roster needs. You can sync their software directly to your fantasy football league, so no manual importing is required.
Whether you need fantasy advice before, during, or after your draft, FantasyPros has you covered. And they have affordable and flexible subscription plans for every budget.
Of all the fantasy football subscription sites, I think they provide the best value for your dollar. Check out more specifics in my Fantasy Pros Review.
DraftSharks Has Advice for Every Phase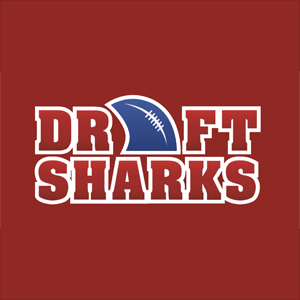 Draft Sharks provides fantasy football advice that covers every phase of the game, from draft predictions to lineup advice and injury projections. Subscribers get access to their award-winning content as well as their suite of fantasy tools.
Over the last decade, they have made a name for themselves by earning multiple awards for the most accurate preseason rankings. This includes FSTA awards for seasonal fantasy and DFS rankings, as well as IDP projections.
Use this link to get a free trial week of their all-inclusive package covering the draft, season, and daily fantasy.
The Best Sites for Fantasy Football Draft Advice
The most common reason that fantasy players lean on fantasy football advice sites is to get help preparing for a fantasy football draft. And that makes total sense because it's hard (damn near impossible) to process every single offseason factor unless you have some expert help.
The sites below offer insights in articles, videos, podcasts, tools, forums, and more. These are all proven sites providing the best draft analysis on the web.
Accuracy Rankings Prove Draft Sharks' Superiority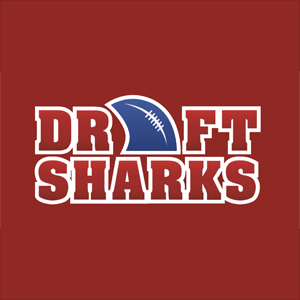 When it comes to draft preparation, it's hard to argue with the proven results posted by Draft Sharks. From their award-winning rankings to their live draft war room, they have everything you need to build a championship-caliber fantasy football team.
Their 2023 draft package includes everything you'd expect from a site that specializes in draft help, including round-by-round draft strategies and in-depth player profiles. But they also have features that you won't find anywhere else, such as their scientific injury predictor. Their proprietary algorithm predicts exactly how much time a player will miss, helping you improve your rankings and maximize your roster's potential.
But everyone comes to Draft Sharks for the player rankings. That's because they've received seven FSTA awards for accurate rankings since 2012.

Want to check out their 2023 rankings for free? Use this link to get a free trial week and see for yourself why they're the best fantasy football site for draft help.
---
FantasyPros' Draft Wizard is versatile and battle-tested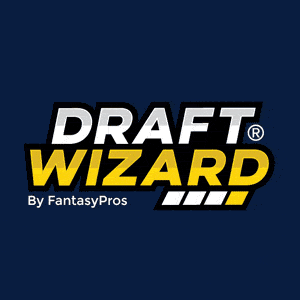 FantasyPros' Draft Wizard suite is the best fantasy football draft tool on the market. This tool suite includes the aforementioned Draft Assistant that provides actionable, real-time advice during your draft (here's my Draft Wizard Review).
This software also features arguably the top mock draft simulator, allowing for detailed mock customizations (including support for keepers and dynasty). You can configure your team's draft position, league roster settings, then simulate both snake or auction-style drafts.
The Best Fantasy Football Advice Sites for Lineup Help
No matter how well your draft plays out, you still have to effectively manage your roster to compete for a championship. Sure, you may have one or two set-and-forget type players, but you can't take your eye off of bye weeks, injuries, and match-ups.
The sites detailed below provide advice for both regular season and NFL fantasy playoffs. Each site provides both free and paid services to ensure you make the most informed lineup decisions each week.
Fantasy Pros offers lineup advice from the top experts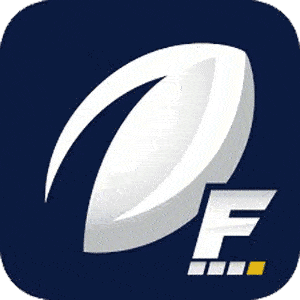 The best website for fantasy football lineup advice is FantasyPros (via their My Playbook package). Their algorithm for predicting player point output incorporates the football rankings from owners of the best fantasy football websites.
They continuously integrate these expert projections into their lineup tools. So even if you need last-minute advice right before rosters lock, you'll have the most current information available.
Their Start/Sit Assistant even lets you automatically set your starting roster according to the advice of your favorite fantasy experts (completely hands-off). FantasyPros also shows you the rankings of each expert based on their historical accuracy.
By ranking fantasy football experts directly in their tools, they eliminate the guesswork of finding a fantasy expert with a proven track record of success.
The Best Sites for Rankings Advice
Sometimes best can be a subjective term. But not when it comes to fantasy football rankings.
Luckily for us, FantasyPros has taken it upon themselves to grade various fantasy pros on their accuracy when it comes to rankings. As such, we know which websites publish the most reliable projections each and every year.
Draft Sharks are the Fantasy Football Ranking Experts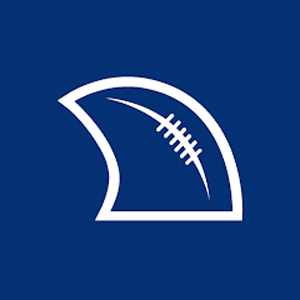 There has only been one site that has won the Fantasy Sports and Gaming Association award for the Most Accurate Website. And that distinction goes to the boys at Fantasy Sharks.
To develop their rankings, Fantasy Sharks employs a proprietary 3D projection system that incorporates floors, ceilings, and consensus projections. That's the system that has been proven to project winners, so why not jump on board and take advantage?
Check out their 2023 rankings for free right now. If you like what you see, use this link to get a free trial of their all-inclusive package.
---
FullTime Fantasy is the best fantasy rankings site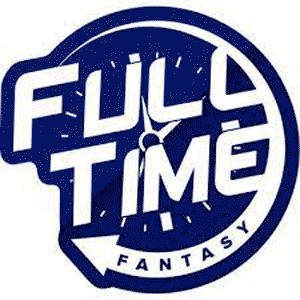 According to FantasyPros, Billy Muzio developed the most accurate rankings (pre-draft) last year. This makes FullTime Fantasy the best fantasy football rankings site heading into the 2023 season.
Billy finished in the top 10 for both the QB and RB positions, which helped to cement him as the top pre-draft expert last season. That's tough to accomplish in such a competitive contest.
Get his input (along with the #8 most accurate expert, Jody Smith) at FullTime Fantasy.
---
Dynasty Vipers provide accurate fantasy rankings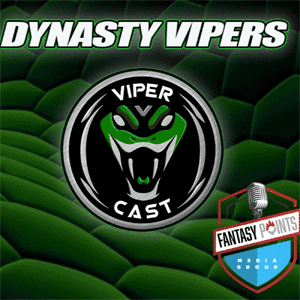 Matt Donnelly of the Dynasty Vipers came in a close second for the most accurate predictor last season. He earned this distinction by finishing first in quarterback rankings and third for wide receivers (DFS stacking advice, anyone?).
You can get rankings advice from Matt on the Dynasty Vipers podcast. There they reveal the analysis that goes behind their accurate rankings as all as injury updates, NFL team projections, and one-on-one interviews.
Check out their website for rankings across dynasty and several other fantasy league types.
The Best Dynasty Fantasy Football Sites
Some people say dynasty leagues are the purest form of seasonal fantasy football. After all, any owner can get lucky from time to time and win a championship.
Being a consistent winner in dynasty football leagues is much more difficult. So if you're looking to step up your game, check out the sites below that specialize in long-term leagues.
| Site | Rating | Review |
| --- | --- | --- |
| | | |
| | | |
Dynasty Nerds is the best website for dynasty leagues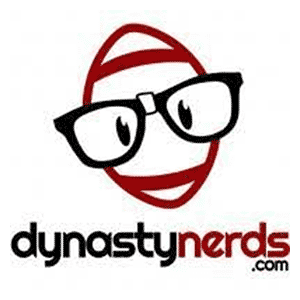 Dynasty Nerds has the articles, podcasts, and community to help you optimize your roster for dynasty fantasy football leagues. Some unique features you'll find include a prospect film room, rookie nerd scores, dynasty draft strategies, and mock draft analysis.
They've even developed a suite of dynasty-centric tools called Dynasty GM. This dynasty software suite features team and league analyzers, a trade calculator, and a dynasty/contender toggle that helps dynasty managers whether to push for a championship now or start building for next season.
---
Dynasty Vipers excels in accurate dynasty projections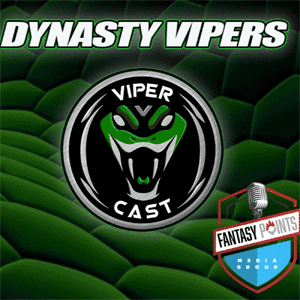 Dynasty Vipers have staked their claim as one of the best new dynasty fantasy sites. They earned this credibility when their writer Matt Donnelly finished second in the seasonal FantasyPros accuracy contest.
Their website provides analysis for both dynasty and redraft leagues. And if you want to piggyback on their rankings, you can get accurate player projections for dynasty (including IDP), rookies, redraft, and weekly leagues.
Also, check out their podcast to get insight into their strategies for winning more dynasty leagues.
The Best Sites for Fantasy Football Waivers Help
You never know when injuries or off-field issues are going to force a shakeup to your roster. Fantasy football players should be ready to capitalize (or do damage control) whenever the unexpected happens.
The best fantasy football help sites automatically seek and find the most promising player upgrades so you can dominate free agency. Let's take a look at some of those now.
FantasyPros' make finding free agents a snap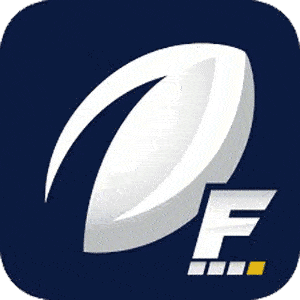 Once again, FantasyPros takes the cake when it comes to evaluating waiver-wire talent. Their seamless integration with your league host makes it dead simple to land free agents that can instantly improve your roster.
Not sure which position you need to upgrade? Their League Analyzer is a fantasy football team analyzer on steroids that identifies areas of need so you can plug the holes before your ship starts to sink.
Guess what? FantasyPros has an assistant for waivers too! After it syncs with your league, it projects the best possible improvements to your roster from the pool of free agents. Here I review their waiver assistant in detail.
FantasyPros also features helpful waiver cheat sheets that detail how your current players compare to the free-agent pool. These sheets highlight opportunities for improvement in an easily digestible, visual format.
Fantasy Alarm offers several features to manage lineups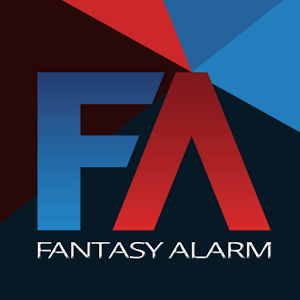 Fantasy Alarm has several features to help you evaluate free agents. For instance, their Trust em or Dust em video series breaks down intriguing players on most leagues' waivers.
Their player comparison feature allows you to compare individual players on your team to those available on waivers. If you're trying to decide whether to put in a claim and swap out a player, this feature can help you make a sensible roster decision.
They also publish a very reputable fantasy football draft guide.
What Makes a Great Fantasy Football Advice Site?
There are dozens of fantasy football advice sites on the web (maybe hundreds?), with new websites emerging every year. Finding the best website for your unique needs can be the difference between winning the championship or being left out of the playoffs.
But how do you know which advice site is right for you? Let's analyze the factors that indicate a reliable, reputable advice site.
A proven record of accurate fantasy team advice and projections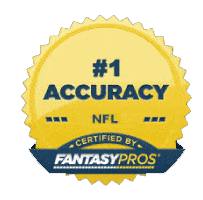 The best advice sites are typically established in the industry and have a proven track record of providing valuable fantasy help. They develop effective draft strategies and leverage fantasy football analytics to ensure you earn your share of the league prize pool.
Sites like FantasyPros track expert rankings and award yearly badges based on accuracy. They're a great place to start if you're looking for proven fantasy pros (pun intended).
Organizations like the Fantasy Sports and Gaming Association can help you identify legitimate sites that provide valuable help. The FSGA gives out annual awards to the best fantasy football sites in the industry.
Some of the annual FSTA awards include:
Best Daily Fantasy Sports Games
Best Draft Room
Best App – Games
Best App – Content/News
Best Fantasy Merchandise
Best Data Provider
Finding an advice site that has been recognized by the industry is a great way to ensure you'll get top-notch help for your money.
Speaking of apps, we have an entire article dedicated to the best fantasy apps for draft preparation, draft execution, player news, daily fantasy sports, dynasty leagues, prop betting, and league management.
Content channels that align with your consumption habits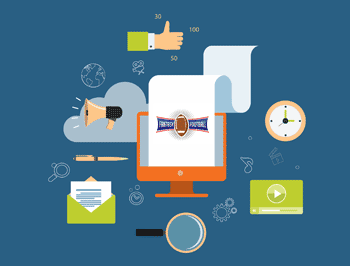 Are you a visual learner? Do you prefer spreadsheets or video content? Do you have a long commute and like to listen to fantasy football podcasts?
Along these lines, it's essential to find an advice site that provides the type of content that aligns with your specific needs. If you catch up on the latest fantasy football news while jogging, paying for a site with the best interactive tools doesn't make a lot of sense.
Think about the ways you consume fantasy content and favor sites that excel in those channels.
Reasonable cost and flexible subscription plans
Just as everyone has their own learning style, every owner also has their own fantasy budget to consider. There's no reason to overextend yourself for the sake of fantasy football, especially when there are so many high-quality, affordable fantasy subscriptions available.
If you play casually in the office league, it may not make sense for you to pay for fantasy advice. On the other hand, if you play in cash fantasy football leagues (or private fantasy leagues where bragging rights are essential), investing in a reputable site can easily be worth a nominal investment.
A distinguished reputation in online communities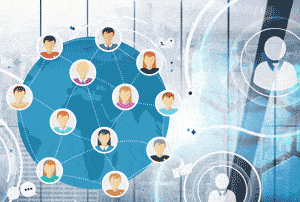 There are plenty of fantasy football community websites and online forums to get input both before and after your draft. Players that have purchased plans from websites have no problem sharing their experiences with you.
Reading custom opinions and reviews can be quite illuminating. Fantasy football forums Rotoworld, FFToday, and Football Guys are great places to learn about experiences from other fantasy enthusiasts.
What is the Most Accurate Fantasy Football Site?
In 2021, FantasyPros named Jeff Ratcliffe of FTN Fantasy as the most accurate fantasy expert, with Jake Ciely of The Athletic coming in second.
Playing Fantasy Football to Win
Just like in the NFL, fantasy football is a game of inches. The success of your season frequently comes down to a few critical draft picks or roster moves. Leveraging fantasy football expert advice can provide the momentum needed to separate your team from the competition.
The best fantasy football advice websites provide content, features, and insight that help you make smart roster decisions. Whether you need draft help, start and sit recommendations, or assistance with evaluating waiver talent, the advice sites featured in this article have proven they can deliver.