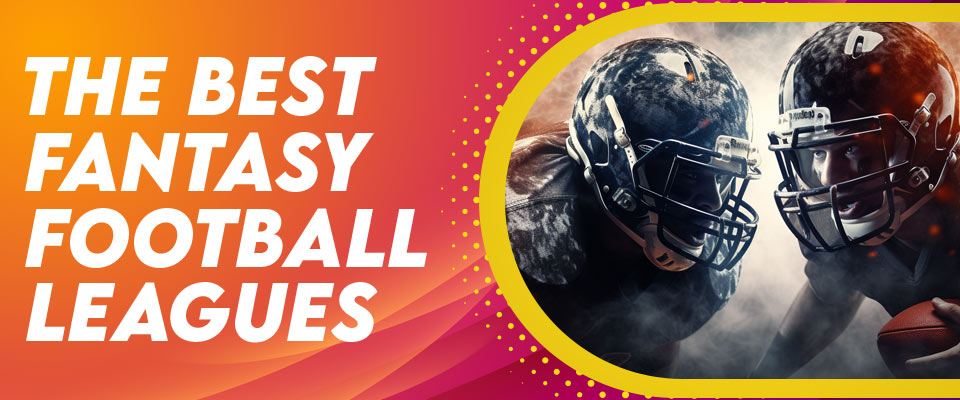 Ready to conquer the fantasy football world in 2023 and snag a $3,000,000 prize? Or maybe you're aiming to outsmart your friends in a free league?
Either way, buckle up, fake pigskin fans! The ultimate guide to choosing the best fantasy football league awaits.
Game on!
Platform
League Type
Cheapest Fee
Biggest Prize
Promo Code
Private Leagues
Best Fantasy Football Platform
$3
$3,000,000

Code: CHEATSHEET

Yes
Best Fantasy Football Leagues for Dynasty
$5
$1,000,000

Code: CHEATSHEETWARROOM25

No
Best low-stakes league payout percentage
$20
$

42,192

Code: CSW-DFF

No
Best free fantasy football leagues
Free
N/A
N/A
Yes
The Best Fantasy Football Leagues for 2023
Let's start by deep diving into the best fantasy football platforms. We'll analyze the best overall host, identify the top dynasty league, evaluate the most appealing free league, and highlight the best website for high-percentage payouts.
Best fantasy football platform for huge prizes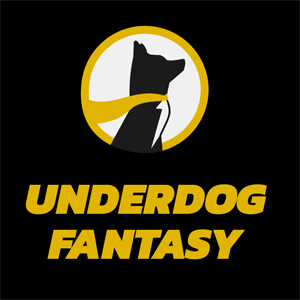 In 2023, Underdog Fantasy takes the crown as the best fantasy football platform. Underdog gained traction over the past few years by hosting the world's biggest fantasy football pay leagues.
This season, their Best Ball Mania III contest extends this streak by giving away the largest prize in the industry: an incredible $3,000,000 for the 1st-place finisher.
The entry fee? Just $25.
Even if you don't clinch the grand prize in this contest, the top 10,000 players walk away with a cash prize. They reward the best 2000 players handsomely, and anyone in the top 10,000 earns at least $250.
Here's a breakdown of the prizes for the runner-up and third-place prizes:
2nd Place: $1,000,000
3rd Place: $300,000
Other league types with guaranteed payouts
In addition to their massive best ball contests, Underdog hosts other league configurations. These games offer variations in league size, prize structure, roster rules, and league fees.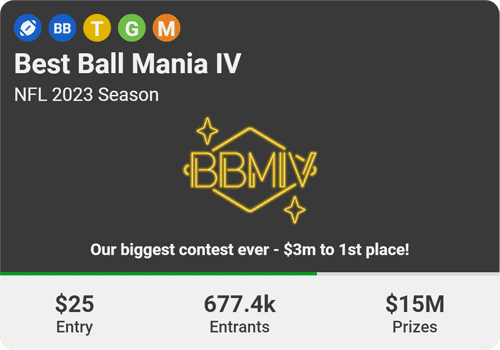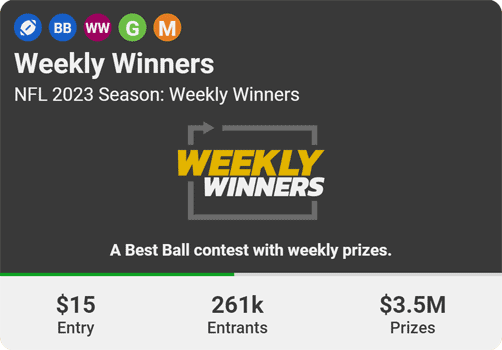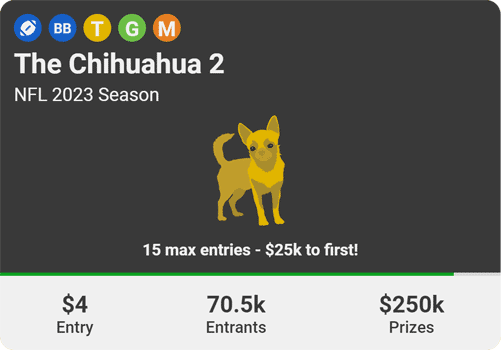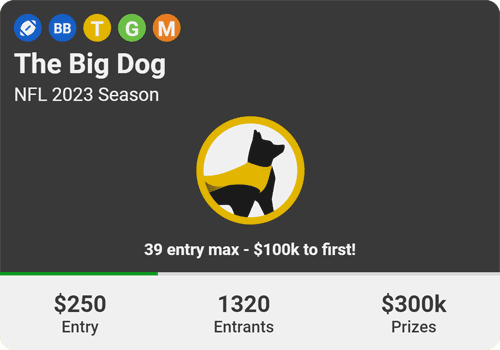 Strategies for winning Best Ball Mania IV
But with so many entrants into the Best Ball Mania IV game, surely the winner is based entirely on luck?
Not so fast.
In this interview, last year's contest winner explains his strategy for taking home the grand prize. You can learn some very sneaky tactics.
Underdog is offering a $100 deposit match for a limited time if you use this link or the promo code: CHEATSHEET.
Pros
Biggest grand prize in the industry
Generous deposit match
Many contest configurations
Supports other major fantasy sports as well
Cons
Player pools are quite large for some games
The best fantasy football host for dynasty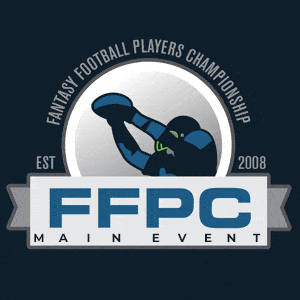 The Fantasy Football Player's Championship offers numerous leagues tailor-made for serious fantasy football enthusiasts. These contests include their featured contest (the Main Event) and other variations: Best Ball, Superflex, Terminator, Varsity, etc.
But my favorite league type at FFPC is their popular dynasty league format. At last check, the FFPC lobby boasted over 30 dynasty leagues with varying entry fees, payouts, and point systems.
And if none of their existing leagues fit your requirements, you can always create your own dynasty league with some buddies.
Solving the problem of dynasty league turnover
Traditionally, dynasty leagues are unstable due to high owner turnover. But FFPC has the distinction of being the only fantasy football dynasty host that has never had a league fold!
They ensure leagues stay full by offering orphan teams at a discount while not compromising the guaranteed prize payouts. So you never have to worry about your league folding.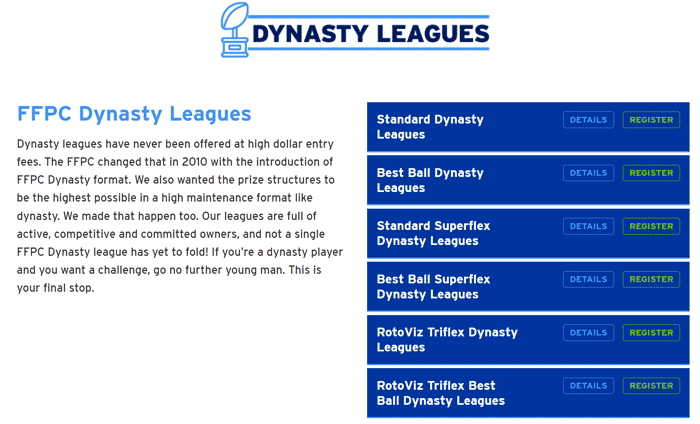 Newcomers can earn a $25 credit on any contest (one per household only) using the FFPC promo code: CHEATSHEETWARROOM25. You can even use the credit to enter one of their cheaper satellite contests, potentially earning a ticket to their million-dollar Main Event if you win a preliminary league.
Redeeming the FFPC promo code is a breeze! Click on this link, sign up, and they'll apply the discount automatically.
Pros
Significant grand prize payout of $1M
The broadest range of fantasy league formats
Smaller entry pool for biggest tournament games
Best fantasy football website for dynasty leagues
Dedicated fantasy playoff leagues for postseason play
Cons
High entry fee compared to Underdog (but way fewer entrants)
Fantasy website with the largest payout percentages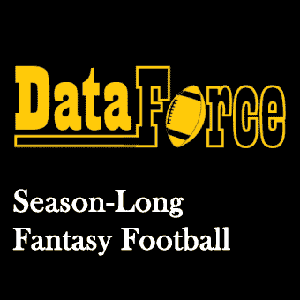 Back in the neon glow of 1987, when floppy disks were the height of tech sophistication, DataForce plunged into the computer software world with a vigor matched only by 80's hair bands. Fast forward to 2015, and they decided to tackle the NFL gridiron.
While their website might not possess the razor-sharp aesthetics of sites like Underdog, it's unmistakable that DataForce crafts each pixel with precision, love, and an unwavering commitment to client satisfaction.
Their offerings cater to every fantasy enthusiast, from standard scoring to PPR and dynasty to salary cap leagues. The buy-ins, from $20 to a significant $3000, ensure options for casual players and serious strategists alike.
Industry-leading payouts among fantasy websites
Most notably, DataForce's competitive edge shines in their payout percentages. They consistently disperse the largest percentages online. Lower-stakes leagues award 83% of the prize pool, whereas high-stakes contests have a staggering 98% payout.
With DataForce, your fantasy journey promises both integrity and potential. You can earn a $12 credit for any of their leagues by using the code: CSW-DFF. But hurry and claim your credit before the regular season starts.
Pros
Best payout percentage in the industry
Long-standing reputation for hosting quality leagues
Unwavering commitment to customer service
Best website for free fantasy football leagues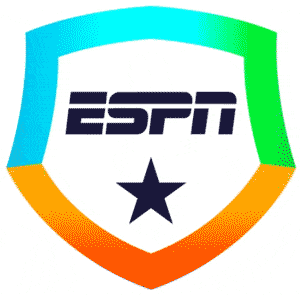 ESPN's fantasy football platform offers a wide range of free leagues for casual fantasy football fans. While you won't get to experience the thrill (of crush) of a high-stakes contest, you get the benefit of a host specializing in epic NFL content.
Using the ESPN site, you can create a league with family or friends or join a public league with other fans. In addition to their online fantasy football platform, you can easily manage and follow your team in the free ESPN Fantasy App.
Their fantasy football app is a one-stop shop for adjusting rosters, talking smack to your opponent, comparing stats, and checking your team's points in real-time. But like any platform, it has faced challenges.
Historically, there have been occasional glitches on their website and mobile app, causing some headaches for players (and commissioners). Nonetheless, it remains a suitable website for those looking to enjoy fantasy football without having to pay anything.
Pros
Endless fantasy football fun at no cost
Fully-featured mobile app to manage your team
Receive impactful player news on the go
Cons
Fantasy platform has a history of untimely glitches
ESPN doesn't offer paid leagues
Free public leagues are inherently unstable
Choosing Where to Play Fantasy Football
Choosing the right fantasy football platform is akin to selecting the perfect pair of shoes for a marathon. And believe me, I've tried on more than a few in my 25+ years of being a fantasy football commissioner.
Each fantasy football league host has its unique tread and feel. Free leagues are like your basic running shoes – they're comfortable, accessible, and ideal for casual runners or beginners. But sometimes, they lack the high-end features that serious fantasy competitors seek (for instance, fantasy football apps to manage their leagues).
That's where paid leagues come in, the equivalent of professional-grade footwear designed for peak performance. Cash league platforms often offer advanced statistics, a more competitive environment, and significantly larger rewards.
But then, some prefer to carve out their own path. Creating a league from scratch allows you to set your league's scoring rules and roster configurations, much like custom-fitting a shoe to your foot's unique contours. Private leagues blend camaraderie with competition, ensuring anticipated head-to-head matches and increasing league longevity.
In all cases, the right platform enhances experience, strategy, and your league's outcome. Let's look at each of these scenarios so you can join a fantasy football league that fits just right.
Finding Fantasy Football Leagues with Prizes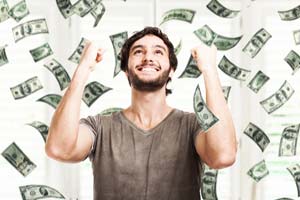 Paid fantasy football leagues emphasize heightened engagement and strategy compared to their free counterparts. With money on the line, participants are often more committed, ensuring a competitive environment throughout the entire season.
Over the years, I've found that these leagues demand a deeper dive into player analytics, closer monitoring from week to week, and a complete understanding of waiver wire tactics. Skills such as executing successful become crucial as the stakes are raised.
There are many high-stakes fantasy football leagues on the market. While I'm partial to the platforms mentioned in this article, feel free to consider these hosts:
Playing fantasy football in free leagues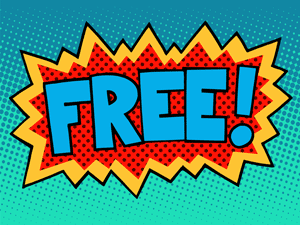 While there's no monetary stake, the competition on free fantasy football websites can be intense. This passion is driven by pride, bragging rights, and even the fear of brutal punishments for the worst fantasy team.
From my experience, free leagues often draw a mix of novices and seasoned players, leading to varied draft strategies and in-season management styles. However, they routinely suffer from lower engagement as the season progresses, with some managers becoming disinterested (or entirely inactive) if their teams underperform.
When playing in a free fantasy football league, it's crucial to invite owners that share a genuine interest in staying active throughout the league, ensuring a competitive and rewarding experience for all involved. Otherwise, it diminishes the championship.
This uncertainty is why I avoid free leagues and the hosts that support them. But if free is what you seek, here are some other online fantasy football websites you should consider:
Starting Your Own Fantasy Football League
Historically, starting your own fantasy football league demanded meticulous planning and oversight. A commissioner's role isn't merely to configure the best fantasy football settings. It's to ensure consistent participation and adherence to the league constitution throughout the season.
This role also involves intervening in uneven trades, setting league disputes, and addressing inactive team managers. It's essential to balance enforcing rules and maintaining an engaging, enjoyable experience for all participants.
Luckily, the best fantasy football league websites also offer the ability to create your own private leagues.
Start your own seasonal league at Underdog
At Underdog, you can create a private draft for most of their non-tournament, season-long leagues. Just click the Create Prive Draft button when you'd typically enter a league. From there, you can click a button to share the private draft link with your league members.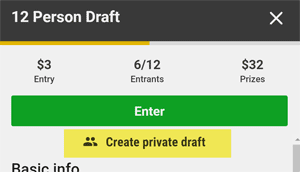 Starting private leagues at the FFPC
Similarly, at the FFPC, you can start your own fantasy football league with the click of a button. Private leagues are available for most, if not all, of their contest types.
Just enter their lobby and click the Create Your Own League button. From there, you can complete the form to customize your league options and invite other members.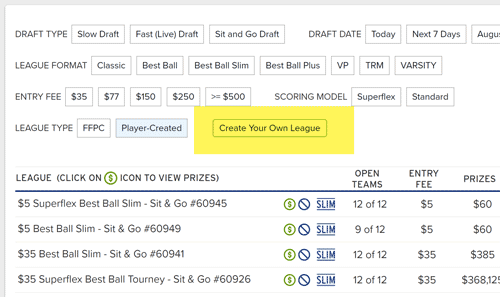 Who Hosts Your Fantasy Football Leagues?
Have you played on any of the fantasy football websites mentioned in this article? If you have, or even if you have another platform you prefer, tell me about it in the comments below.