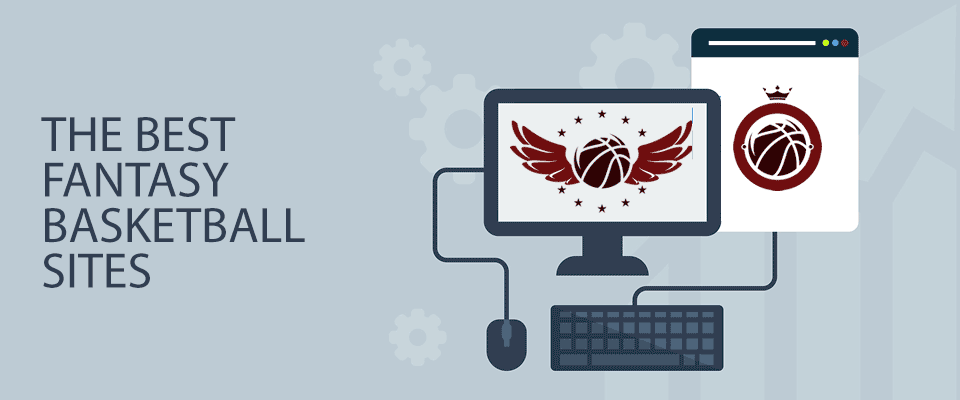 I used to play in a fantasy basketball league with a guy we'll call "Kyle" (because that was his name). Kyle got his roster advice from one source and one source alone: his gut.
He also never placed higher than sixth in our 10-man league.
In contrast, the proven fantasy B-ball winners that I know are hungry for data, insights, and expert advice that gives them an edge every season. In this article, I reveal the top fantasy basketball websites in several different categories, the services that they offer, and what they can do to help you consistently beat the Kyles of the world.
Here is a quick comparison of the best fantasy basketball sites for 2023.
The Best Fantasy Basketball Advice & Help Sites
Kyle never looked at stats beyond Points per Game, Rebounds per Game, and Assists per Game. He had no appreciation for deep metrics and no idea which projection systems worked for our specific B-ball league settings.
Kyle just watched his standard 15-20 Bulls games a year and considered himself an expert.
What he failed to realize is that there are real experts out there who devote a lot more thought to fantasy basketball than he does. The real fantasy basketball authorities operate sites that other experts turn to when they need help.
Here is a list of the top fantasy basketball websites for help or advice in 2023. I review each site in detail below.
FantasyPros has more tools than Kawhi Leonard in a Lowe's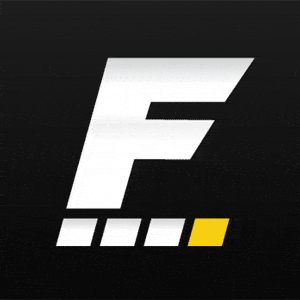 FantasyPros is one of the most reliable sites for NBA fantasy advice on the web. Their Fantasy Basketball Draft Wizard suite of tools has everything you need to prep for draft day and beyond.
The fantasy basketball toolset includes cheat sheets, a Draft Assistant, a Draft Simulator, and even a Draft Analyzer (a tool that assigns you a fantasy draft grade) to examine your fantasy team's potential.
FantasyPros' in-season software suite includes roster optimizers, trade widgets, and rate my fantasy basketball team tools. These features help you start the best lineup every week. Other tools include a League Analyzer and even a DFS Lineup Optimizer.
Fantasy Alarm keeps you current with timely, relevant news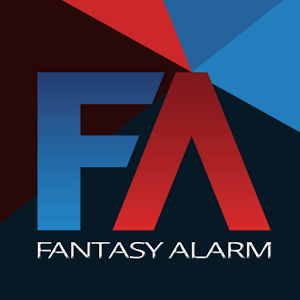 Fantasy Alarm has an effective assortment of tools bundled as Playbook Pro. With a membership to this service, you'll find the freshest stats, news, and projections for both seasonal leagues and DFS basketball contests.
Fantasy Alarm got their name from their up-to-the-minute player alarms, which alert you any time a player gets hurt, suspended, or does anything remarkable or newsworthy. These notifications ensure you're always starting the freshest, most potent lineup possible.
Basketball Monster transforms you into a fantasy hoops beast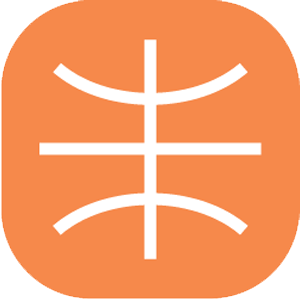 In addition to the standard rankings and projections one might expect from a reputable site, Basketball Monster features dynasty rankings, advice for punting categories, and mock drafts for every type of fantasy basketball league variation.
There are a handful of new features for 2023 including:
Expanded values that show up to 10 categories per player
Balance value rankings
Improved standings projections
Ease-of-use enhancements to simplify site navigation.
The Best Fantasy Basketball Sites for League Hosting
When it comes to picking a league host, every owner has personal expectations and preferences. Some prefer a site with good design, while others appreciate an extensive feature set.
What's essential is finding a site that works best for you as well as your fellow owners. Here are my picks for the best fantasy basketball league sites.

I break down each host in detail in the following sections.
Fleaflicker lets you customize the perfect league for your goals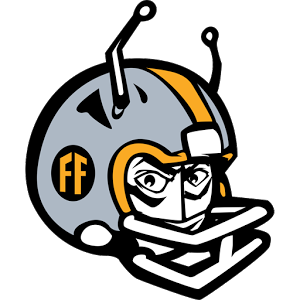 While they're not the most prominent fantasy basketball host, Fleaflicker does host a wide variety of roundball games and formats. Their primary draw is extensive league customization options, including 28 different scoring rules for fantasy NBA alone.
Owners can create Taxi Squads, keeper leagues with up to 40 players per team, and even execute multi-team trades. Fleaflicker offers some exciting options for those looking for a fantasy basketball league host that is pushing the personalization boundaries.
CBSSports fits the bill for basic fantasy b-ball leagues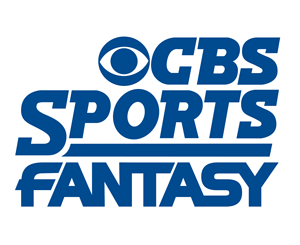 CBSSports has a proven fantasy basketball platform that allows for a variety of different styles of play. Their basketball league configuration options include both redraft and keeper leagues, snake and auction drafting, and customizable scoring formats.
They may not be the best NBA fantasy site, but they're a proven and reliable option if you're seeking a standard fantasy basketball league.
ESPN is not the worldwide leader in sports for nothing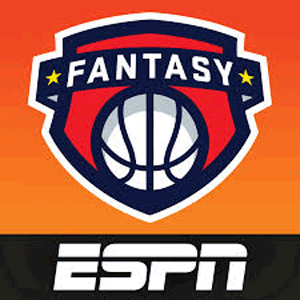 ESPN may be the most recognizable name in sports this side of Dikembe Mutombo Mpolondo Mukamba Jean-Jacques Wamutombo. In addition to operating their website, news network, magazine, and multiple TV channels, they are one of the premier platforms for hosting fantasy basketball sites.
Some people don't like ESPN's fantasy NBA interface as much as other platforms. But this seems to be mostly a matter of personal taste.
Their host site and mobile app provide all the functionality that you need to run a standard fantasy basketball league. Best of all, they're completely free.
Do you Yahoo? You probably do.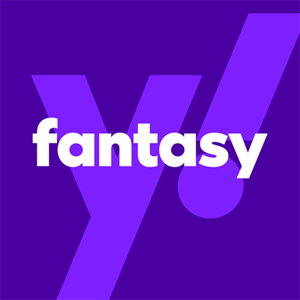 Yahoo Fantasy is one of the most popular platforms for fantasy sports. They consistently grade well for both ease of use and overall functionality.
In their fantasy basketball leagues, Yahoo has recently added a one-button auto-start feature. This feature allows you to quickly configure an optimal roster each week.
They host both seasonal basketball leagues and DFS contests. This includes leagues for real money thanks to Yahoo Fantasy Wallet.
Fantasy Basketball Information and News Sites
One of the best ways to make sure you're never the Kyle in your basketball league is to use diverse sources of information. Supplementing your gut instincts with updates from fantasy basketball and the best NBA websites will help you avoid biases while exposing you to varied insights.
Hashtag Basketball is all basketball, all the time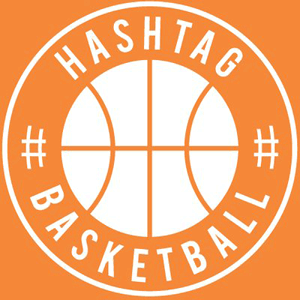 It'd be hard to claim that you love basketball as much as the folks at Hashtag Basketball. As their name suggests, they are dedicated entirely to the NBA (and WNBA) with news, stats, podcasts, and more.
Hashtag Basketball also features a variety of fantasy NBA tools, including projections, rankings for multiple formats, and advanced schedule grids. If you want to go deep on topics like team defense vs. position or playing time trends, then this is the basketball site for you.
RotoWire, fantasy sports pioneers that are still going strong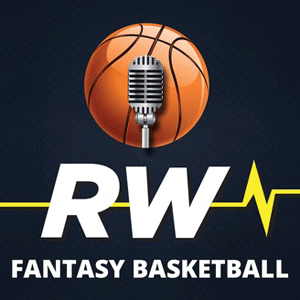 RotoWire is one of the oldest and most extensive online resources for fantasy basketball knowledge. They publish rankings, projections, and depth charts, including a fantasy basketball draft package with many useful tools.
One of the cool features on RotoWire is their news filter that allows you to dictate the type of fantasy b-ball news that is most important to you. You can configure this feed to display injury news, team or position-specific news, or even G-league updates if you're that kind of nerd.
RotoWorld is the leader in fantasy basketball news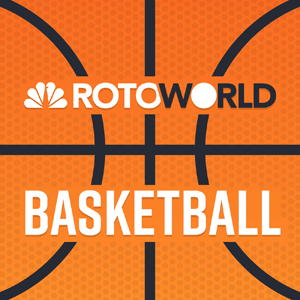 For the finest in fantasy-centric news sites, check out RotoWorld's in-depth coverage of the faux basketball sports world. Sure, there's overlap between fantasy sports and real sports, but RotoWorld's focus is clearly on the Roto end of things.
RotoWorld boasts complete fantasy coverage of all things NBA, from preseason to the finals. They produce a variety of useful basketball content, including podcasts, videos, breaking news, and in-depth player analysis.
Bleacher Report's fantasy basketball feed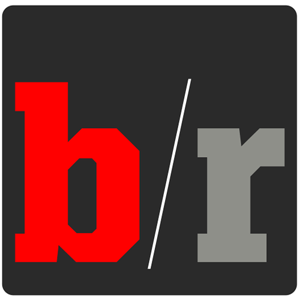 Excluding ESPN, Bleacher Report is one of the best sports news sites. B/R produces podcasts, team-specific news feeds, and much, much more.
They are also particularly friendly to fantasy enthusiasts, thanks to their Fantasy Feed. It is a perpetually-updated data feed of everything happening in the fantasy basketball sports world.
The Most Popular Types of Fantasy Basketball Sites
Fantasy basketball sites come in two primary flavors: advice sites and league hosting sites. Hosting sites are where you create and run your leagues, while advice sites are where you go to maintain an edge over your competitors.
Fantasy Basketball Advice Sites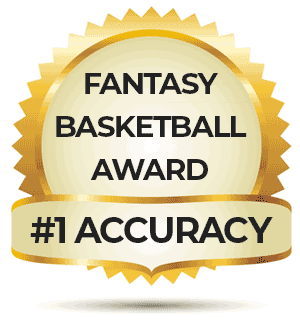 Fantasy b-ball advice sites help you stay informed with the latest info from around the NBA. They publish a blend of news, statistics, analysis, and fantasy tools that take your game to the next level.
The best way to determine a basketball site's trustworthiness is to look at their track record. This includes their reputation among users online and industry awards that they may have won.
An excellent place to start is the Fantasy Sports Gaming Association. Every year, they honor the best in fantasy gaming sites with awards like Best App, Best Podcast, and Best Analyst.
Also, basketball sites like FantasyPros track the accuracy of the top basketball experts from the most reputable sites. Their accuracy rankings are a particularly useful guide when deciding who to trust or avoid.
Check out our hilarious list of fantasy basketball team names if you need help brainstorming the perfect league moniker. And if real basketball is your thing, we also have an entire article dedicated to hilarious basketball team names.
Fantasy Basketball League Sites
Whether you're starting a brand new league or joining an existing one, using the right league host is a critical factor in your experience. It's no fun to play in a league with an unwieldy, unintuitive league interface.
By contrast, a good host site makes playing fantasy basketball fun and engaging (I know, what a concept). Adding and dropping players, setting your daily lineup, and negotiating trades with your fellow owners should an enjoyable and seamless process.