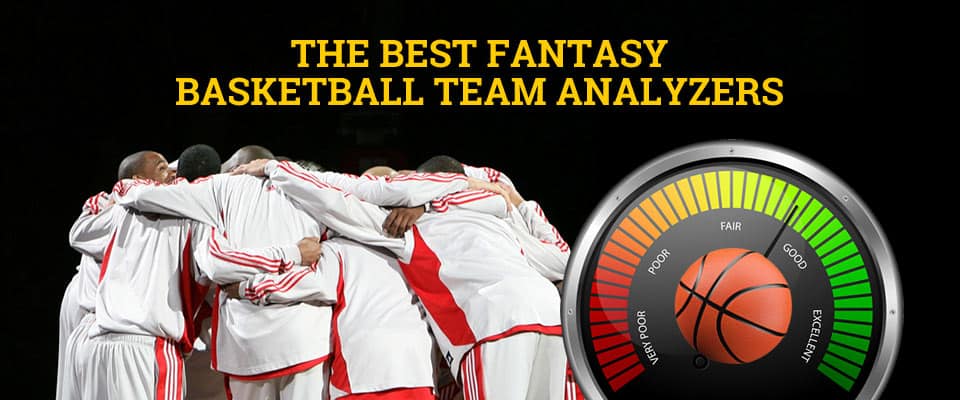 If you're like me, you love your fantasy team a little too much on draft day. But other league owners think your roster looks like hot garbage, so maybe everyone must go?
The truth usually lies somewhere in between, and this is where a fantasy basketball team analyzer comes in handy.
Today I reveal the best fantasy basketball draft analyzers for 2023, what makes them worthy of your time, and how you can leverage them to maximize your lineup potential in perpetuity.
| Publisher | Basketball Analyzer | Player Entry | Rating | Review |
| --- | --- | --- | --- | --- |
| | FantasyPros Draft Analyzer | Sync with your mock draft or league site | | |
| | FantasySP Team Analyzer | Manual player entry | | |
| | Basketball Monster Team Analysis | Manual player entry | | |
The Best "Rate my Team" and NBA Team Analyzers
The best advice I ever got was: get good advice.
If you're serious about leveraging expert advice to improve your squad, you'll want to give these fantasy basketball team analyzers a try. We'll start with my favorite basketball analyzer from FantasyPros.
FantasyPros Fantasy Basketball Draft Analyzer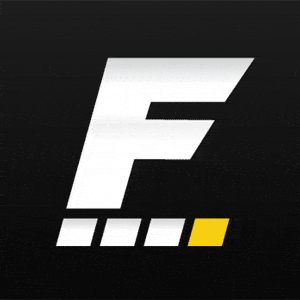 FantasyPros is a well-known player in the fantasy sports advice industry, and I've written extensively about their products. Their Draft Analyzer is by far the best rate my fantasy basketball team tool on the market. This draft analyzer provides an overall draft grade, positional grades, player-specific analysis, your best/worst picks, and much more.
Grading your basketball mock draft takes seconds, and you can analyze any mocks conducted on FFCalculator, CBS, ESPN, or Yahoo. You can also generate instant draft grades from mock drafts using FantasyPros' Draft Simulator (FantasyPros custom mock draft tool)
To analyze results from an actual fantasy basketball draft, you need to use FantasyPros Draft Assistant while conducting your draft. So you can get live, in-draft advice from the Draft Assistant, then grade your draft using the Draft Analyzer.
---
FantasySPs Rate my NBA Team Analyzer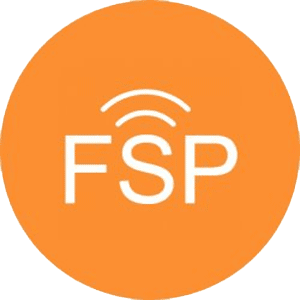 FantasySP is a fantasy basketball help site that offers a free NBA draft analysis tool (among a slew of other freemium league software). With the free version of their NBA Team Analyzer, copy and paste your roster into their tool to get a detailed draft analysis report.
The output of their draft analysis tool provides points projections for both individual players and your team as a whole. Unfortunately, the breakdowns don't go particularly deep, especially for those in H2H leagues predicated on winning specific point categories. If you'd rather sync your roster to FantasySP, you can use their Fantasy Assistant tool.
It's a paid basketball analyzer, but they do offer a free 7-day trial.  You can sync with platforms including ESPN, Yahoo, CBS Sports, and more. You can also use FantasySP's analyzer with your Yahoo, FanDuel, and DraftKings daily fantasy sports (DFS) teams.
---
Basketball Monster Draft & Team Analysis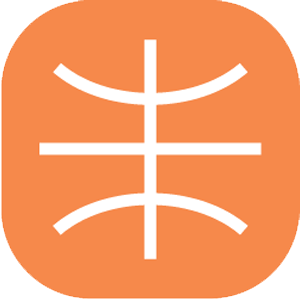 Basketball Monster offers a free NBA roster analysis tool that works both as a draft analyzer before the season and a team analyzer during the season. The stat projections this analyzer produces are very detailed, so they might be challenging to interpret for fantasy basketball notices (I'd be nice if they had a legend of some sort).
But if you're a fantasy basketball veteran, you'll be impressed with the numerous configuration options and breadth of the projections. I think this is by far the best free fantasy basketball draft analyzer of 2023.
I particularly enjoy Basketball Monster's punt category setting. "Punting" a category (ignoring it), such as turnovers or free throw percentage, is a shrewd draft strategy I've used many times to find hidden gems. I've never seen a basketball analysis tool that supports this option, so some props are due there!
---
Fantasy Basketball Forums and Reddit
Regardless of how well a draft analysis algorithm performs, sometimes you want to hear an actual human's honest opinion. Forums and other online collaboration sites are great for getting meaningful advice that an automated tool can't replicate.
It's just fun to bounce ideas off other fantasy basketball owners facing the same issues as you.  Plus, most players who frequent the forums and discussion boards are exceptionally knowledgeable and helpful (some even develop their own fantasy software).
Let's look at some of the most popular fantasy basketball forums in 2023.
NBC Sports Edge Forums
RotoWorld, once a well-respected site in the fantasy sports niche, recently re-branded as NBC Sports Edge. But don't worry, their vibrant community came with them, and the basketball forums are as busy as ever.
For fantasy basketball enthusiasts, there are forums dedicated to general league talk, community draft analysis, picking a fantasy basketball team name, and college basketball (for dynasty players). There is even a forum dedicated entirely to helping orphan owners find fantasy basketball leagues with open spots.
Real GM NBA Forums
RealGM is a fantasy news, analysis, and general hoops information site that features a diverse selection of NBA-related discussion forums. They cover all sorts of topics, from the biggest professional fantasy basketball leagues to amateur leagues.
Most of their forums aren't fantasy-specific, but they are still fantastic places to discuss players and get feedback on your team. Their fantasy basketball forum is busy before the season, but not so much once the season starts.
Fantasy Basketball SubReddit on Reddit

Reddit has a subreddit for every topic imaginable (think of a subreddit as a forum about a narrow topic), and fantasy b-ball is no exception. Like other forums, you can post your fantasy basketball lineup and get valuable feedback from the community.
There really is no telling what kind of response you'll get on the Reddit boards. You may get deep, insightful draft analysis or potentially just some random trolling. Such is the Reddit way.
Features of a Quality Fantasy Basketball Team Analyzer
A quality fantasy basketball analyzer is like a close friend. Their advice can be tough to hear, but you know you're getting an honest take (and it's for your own good).
Fantasy basketball draft analyzers vs. team analyzers
The main difference between team and draft analyzers is when you use them. Draft analyzers are only effective if you use them immediately following your draft. Team analyzers are usually employed once the regular season starts.
Granted, some fantasy analyzers double as a draft and team analysis tool (Basketball Monster NBA Roster Analyzer is a good example), but these are few and far between.  These days, most tool developers generally split them into dedicated pieces of software.
How 'Rate my Fantasy Basketball Team' feedback provide value
The best NBA team analyzers don't simply provide stat projections.  They also convey how you should use the predictions to improve your fantasy team.  
Here are some of the standard metrics you'll see utilized in NBA team analyzers:
An overall draft grade for your team (sometimes relevant to others in your league, sometimes not)
Where you rank at each position (and suggestions for how to improve weak positions)
Where you rank in individual stat categories (and tips for waiver fodder to revive those metrics)
Where your team ranks overall in your league (and possible trade partners)
Players that are expendable (and waiver replacements that have more potential)
Configurable and actionable metrics are the key
Any fantasy basketball team rater can assign some random draft grade to your team based on their internal rankings. But who made those decisions? And are the metrics they used relevant to your league?
FantasyPros bases their NBA draft grades on consensus rankings among certified fantasy basketball experts. I love this because I can research these prognosticators and validate their history of accurate projections.
With FantasyPros' draft analysis tool, I can configure the settings to my individual basketball league. Also, I can specify the exact experts whose ratings I want to incorporate into my team rating.
Is a fantasy basketball draft analyzer worth the investment?
Spending more money doesn't always guarantee superior results. But at the same time, typically you get what you pay for.
If you're in a free basketball league playing for office bragging rights, forking over money for a one-time draft grade may not be worth the investment. In this situation, one of the free NBA team analyzers in this review may be sufficient.
But if you're playing for cash (or other worthy league prizes), spending a few bucks to get access to get an in-depth team analysis tool can pay off huge throughout the season.  If this sounds like you, a monthly subscription to FantasyPros (and subsequently their in-season products, which are also insanely effective) would be a worthwhile investment. That's what I do!