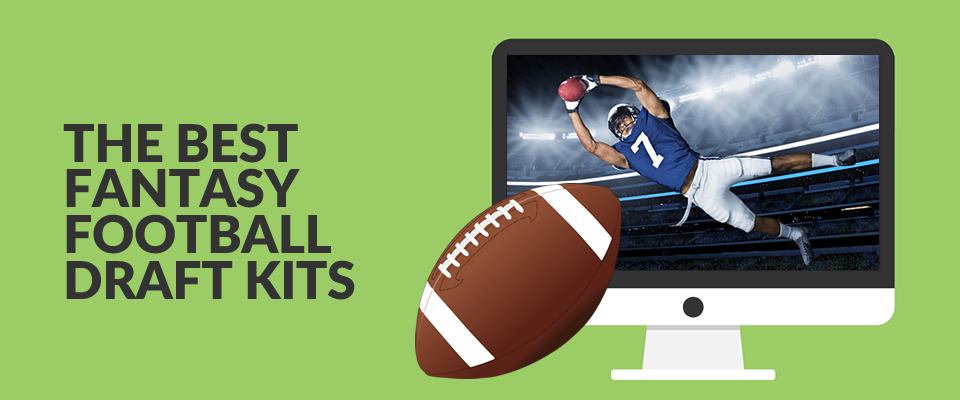 Going into the fantasy football season without an effective preparation strategy would be like trying to beat the Saints without watching film on Drew Brees. Your opponents will be studying up before draft day, so you'll need to be more informed if you want to build the best team.
Today I'm reviewing the best fantasy football draft kits for the 2019 season. Fantasy draft kits contain tools, unique statistical insights, and other features to help you execute dominant fantasy drafts.
I'll take an in-depth look at each draft kit's feature set, pricing structure, and reputation in the industry. Soon, you'll know which draft kit will put you in the best position to win a fantasy football championship in 2019.
If you're looking for physical, paper-based draft boards, check out my review of offline fantasy football draft boards. There I evaluate some fantastic products including reusable, auction-based, and fully-customizable draft boards.
Comparing the Best Fantasy Football Draft Kits
| Draft Kit | Devices | Price | Rating | |
| --- | --- | --- | --- | --- |
| | Desktop, Tablet, Native Mobile App | $24.99 (Early bird special) | | |
| | Desktop, Tablet, Native Mobile App | $2.99-$7.99/month | | |
| | Desktop Program | $5.99/month | | |
What Makes an Effective Fantasy Football Draft Kit
Any free draft kit will show you basic stats like yards gained and touchdowns. But it's difficult to obtain a significant advantage when you rely exclusively on public data.
The best fantasy football draft kits go deeper, identifying obscure (but actionable) stats that your average owner will never see. These are the types of metrics that will help you accurately predict player productivity.
More importantly, it will and increase your odds of having a dominant draft.
If you're only looking for assistance during your draft, check out my list of the top fantasy football software. There you'll find programs that provide tips and player insights to ensure you draft the best player possible.
A good kit contains a mix of standard and unique features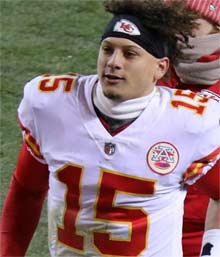 All fantasy football draft kits provide some level of baseline functionality that owners expect. For instance, every kit will include custom cheat sheets that are adaptable to various league types (Standard, PPR, etc.).
But what separates the best draft kits from basic draft preparation packages are unique insights that help you identify the diamonds in the rough.
Many 2018 leagues were won by owners who selected lesser-known players like Patrick Mahomes and avoided big-name disasters like Le'Veon Bell.
Unique features for draft preparation and assistance
Fantasy football is essentially a data war. The victors have access to the best information and tools. And they use them effectively.
In addition to more in-depth analytics, some kits offer interactive tools that help you:
Prep for your upcoming fantasy football draft
Make informed picks during your draft
Evaluate your final roster after a draft
Keys to finding a draft kit that speaks to you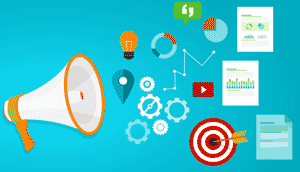 Before you consider purchasing a draft kit, think about the type of media you typically consume. Your learning style, schedule, and other factors make some types of content easier to consume and than others.
Are you a numbers guy that likes a detailed, interactive spreadsheet? Do you prefer audio content that you can listen to on your drive to work? Maybe you'd rather sit down and watch a video library that features highlights and in-game performances.
Each fantasy football draft kit has content channels where it excels and others where it falls flat. It's essential to purchase a kit that fits your research habits.
Know thyself, young baller.
Evaluating Draft Kit pricing and refund policies
It may not make sense to splurge for a premium draft kit if you play a free league. That is unless bragging rights are a driving force in your league (they are in mine)!
Some fantasy football draft kits come with a money-back guarantee or limited refund policy. But be aware that these policies are rare.
It's just too easy for owners to use a kit to prep for a draft, then claim they were satisfied with the product. If you follow my advice in picking a draft kit, this should be a non-issue.
The 3 Best Fantasy Football Draft Kits
While preparing for the 2019 NFL season, I found three of the best fantasy football draft kits on the web. These kits have established a record for accurate predictions, quality advice, and unique tools for draft preparation, execution, and evaluation.
Let's look at each of these kits in detail.
The Ultimate Draft Kit features exclusive features and unique insights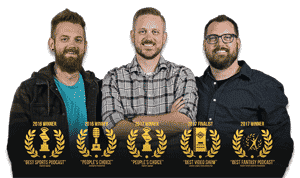 The Fantasy Footballers is a popular fantasy advice site that's known for entertaining podcasts, unique statistical breakdowns, and a loyal following that calls themselves the Foot Clan. These longtime friends wanted to provide a fresh perspective on fantasy sports, and they did just that with their Ultimate Draft Kit.
This draft kit has over 100 unique video player profiles and a variety of media types to accommodate any learning style.
The Red Zone Report identifies high-output players
The Red Zone Report is a useful fantasy football draft tool for tracking and predicting players that score those all-important touchdowns. It evaluates player utilization once they're in scoring position.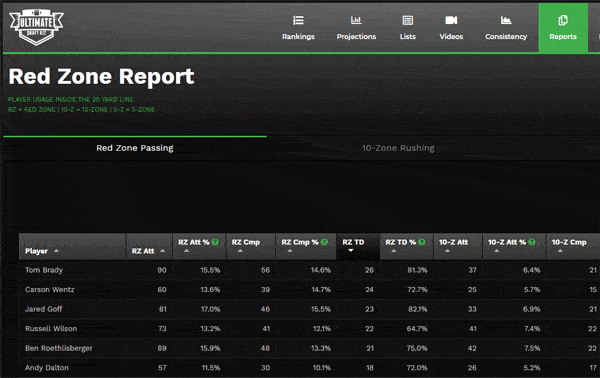 You can then prioritize reliable players who get the most looks near the end zone, target them when the time is right, and reap the high-scoring benefits throughout the year.
Reception Perception breaks down receivers with surgical precision
The Reception Perception feature of the Ultimate Draft Kit goes deep, way deep. Wide receivers are analyzed and ranked using a variety of obscure but insightful stats.
For instance, this feature details how often quarterbacks target receivers when they're covered and how often those receivers make the tough catches.
Target Share provides an accurate picture of receiver utilization
The Target Share Breakdown is a sub-feature of Reception Perception that illustrates how teams spread the ball around. It shows percentages of passes thrown to WRs, RBs, and TEs, along with their success at converting those plays.
Additional features of the Ultimate Draft Kit
Red Zone Report and Reception Perception are only the tip of the iceberg. This kit also includes dynasty rookie rankings, a new mobile app, an evaluation of coaching changes in 2019, and more.
Where I think this kit excels is the video player reviews and projections. The Footballers debate each player at length so you get a thorough (and sometimes opposing) perspective that simple cheat sheets can't provide.
The Ultimate Draft Kit is my favorite draft preparation package on the market. The standard price for this draft kit is $29.99.
Pros
Multi-media offerings fit with any owner's needs.
In-depth video reviews of relevant fantasy players make it easy to develop rankings.
Includes free mobile app install with each kit purchase.
Details the most in-depth receiver metrics and analysis of any fantasy football draft kit.
Cons
No in-season features for traditional leagues.
The Draft Wizard has tools for every phase of the game
FantasyPros' Draft Wizard is an extensive draft kit that is easily adaptable to a wide variety of league types. They have numerous widgets which leverage the top fantasy minds to help you gain a significant advantage on draft day.
Their most popular tools include simulators to help you play-out draft day scenarios, a Draft Assistant that provides advice as you're making selections, and a Draft Analyzer that evaluates your team's strength post-draft.
Draft Simulators help you predict player availability
Anticipating your opponents' draft picks can help you make the most of your selections. The Draft Simulator available in the Draft Wizard can quickly mimic draft outcomes to prepare you for any scenario that might unfold.
It's an excellent mock draft simulator with many customization options.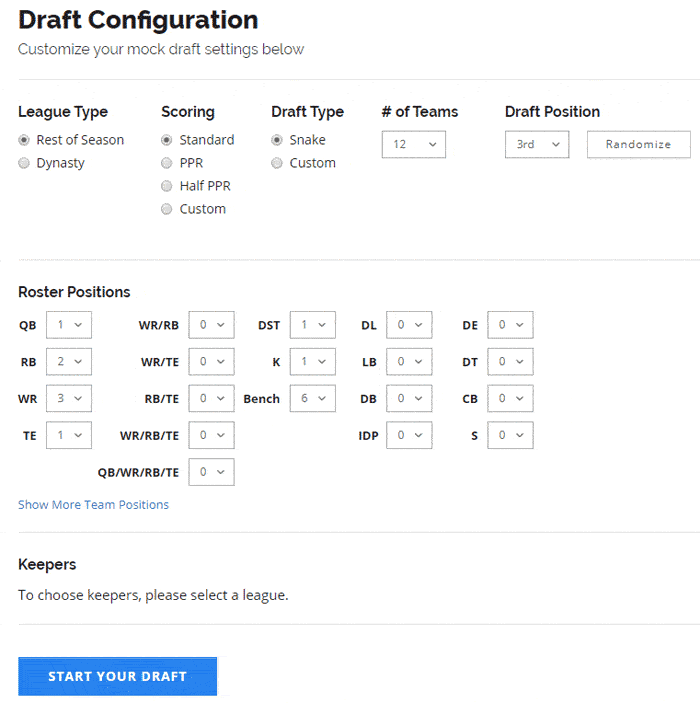 If you're in a keeper league, you can import your opponents' rosters before running simulations. Does your league have custom scoring you need to consider? This fantasy football draft kit has that covered too.
They even have an auction draft simulator.
The Draft Assistant offers advice for every pick of your draft
The Draft Assistant delivers real-time draft advice that considers your existing roster, opponents' rosters, and the remaining player pool. So if there a run on wideouts, the Assistant will let you know that the wide receiver pool is dwindling.
By the same token, if the other owners are set at a particular position the assistant will indicate that you can address other positions. It's that smart!
Oh, and it's also fully-functional on mobile if you don't want to drag your laptop with you to the draft.
The Draft Analyzer put your season into perspective
After the draft is over, it's easy to overreact based on the results. Maybe you hate your team and decide to pursue daily fantasy instead. Perhaps you love your team so much you want to gawk at the results and rosterbate.
In either case, there is work to do. The Draft Analyzer helps you identify areas of weakness so you can start to improve through waivers or trades.
Plenty of auction league features in this draft kit
For owners in auction leagues, Fantasy Pros has you covered too. In addition to their Auction Draft Simulator, they publish multiple cheat sheets with auction values that change based on your specific scoring system.
FantasyPros has the best fantasy football draft kit app
I haven't seen the new 2019 draft kit app from the Fantasy Footballers, so I'm going to reserve judgment for the upcoming fantasy football season.
But as it currently stands, FantasyPros has the best fantasy football draft kit app I've seen.
Every kit feature for one low monthly price
FantasyPros offers tools for every phase of fantasy football, not just the draft. Unlike the Ultimate Draft Kit, their pricing structure is subscription-based.
You get access to every tool in this review for $7.99 per month. But if you purchase a year subscription, that price plummets to only $2.99 per month.
The best part about the yearly plan is that FantasyPros has even more widgets to help you excel during the season. So if you're looking for a fantasy football draft kit that provides value even after the draft, a subscription to FantasyPros is your best option.
Pros
Mock drafts are flexible, fast, and accurate.
Post-draft analysis helps you improve even after your draft.
Draft Assistant syncs seamlessly to your league.
Tools are adaptable to practically any league type or draft structure.
Cons
Most auction draft features require the MVP or HOF subscriptions.
RotoWire's Draft Kit adds a human element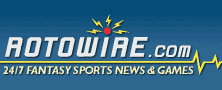 RotoWire has been a fixture in the fantasy sports industry for as long as I can remember. They're known for publishing breaking players news and providing personalized fantasy advice from (gasp!) real human beings!
If you need specific advice, Ask an Expert
Fantasy football can be a lonely game. You can't talk to your opponents about strategies, normal people don't get it, and most experts don't have time to answer questions from the 59.3 million people that play fantasy sports each year.
But somehow, RotoWire has a team of experts on hand to do exactly that. If you're wondering if you should accept a trade, or unsure of who to add from the waiver wire, RotoWire lets you ask an actual human being what they think.
This Rotowire draft kit runs on your PC
RotoWire's draft tools aren't web-based, like most sites. Instead, they've developed a downloadable software package that you install on your PC.
This draft kit includes cheat sheets that you can generate based on your league type and scoring system. And these cheat sheets are highly-customizable, including over 30 different stat categories.

The Rotowire Draft Kit also features a mock draft utility, draft pick tracker, and personal note-taking widget.
Pros
Confer directly with proven fantasy experts
More affordable than both FantasyPros and Fantasy Footballers
Draft Assistant syncs seamlessly to your league
Tools are adaptable to practically any league type or draft structure
Cons
Fewer features than other draft apps
PC-only kit not nearly as versatile as web-based packages
The Best Fantasy Football Draft Kit of 2019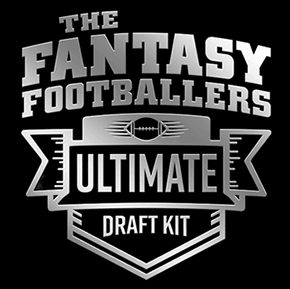 If you're looking for a pure fantasy football draft kit, you're going to be hard-pressed to find a better product than the Ultimate Draft Kit.
Their features and insight are incredible. But for pre-draft preparation, you need in-depth player analysis. And this is where the Fantasy Footballers shine.
The one significant drawing of this kit is that it loses value once the season starts. And that's a shame.
But for fantasy football draft preparation, it's the product to own in 2019.
The Most Comprehensive Fantasy Draft Kit of 2019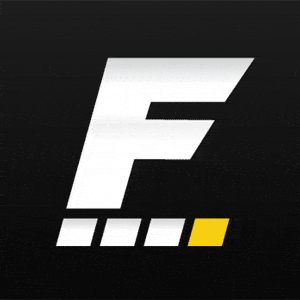 Although the Ultimate Draft Kit owns the crown when it comes to pre-draft fantasy football, this article wouldn't be complete without mentioning the incredible kits developed by FantasyPros: Draft Wizard and My Playbook.
The Ultimate Draft Kit is unmatched when it comes to pre-draft fantasy football. But there are many fantasy owners out there who play more than one fantasy sport. There are even more owners who need year-round support.
FantasyPros has the advantage over the Fantasy Footballers in a few key areas. These advantages may be valuable to serious owners who need a more well-rounded kit.
Let's take a closer look at where FantasyPros excels:
FantasyPros kits are relevant throughout the entire fantasy season.
A FantasyPros subscription includes fantasy football features but also provides support for fantasy baseball, fantasy basketball, fantasy hockey, and daily fantasy sports.
Because FantasyPros is subscription-based, you may be able to save money by only purchasing a month or two to prepare for your draft.
If you think FantasyPros is the best fantasy draft kit for your situation, you should give them a try. If you purchase any of their multi-month packages, you'll be able to try every kit component for a full 30 days at no risk.
If you don't think a FantasyPros subscription will help you win your league, they'll refund your entire purchase. That's a killer deal!
Updated on