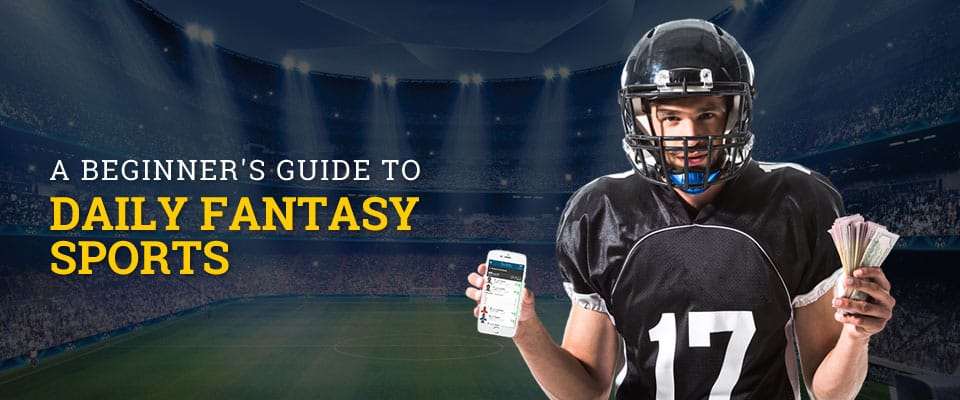 From its earliest days, when sportswriters still huddled together in the backrooms of rotisserie chicken restaurants, fantasy sports had always been a season-long affair. You draft a team, wait six months, hope you win, then maybe get paid.
But then a new industry started to grow: daily fantasy sports.
Daily Fantasy Sports (DFS) was founded on the idea that fantasy contests don't have to go for an entire season. Instead, they could be as short as a single day.
Today I examine the history and legality of daily fantasy, including how to go from novice to contender in this fast-paced fantasy world.
Daily Fantasy Sports in a Nutshell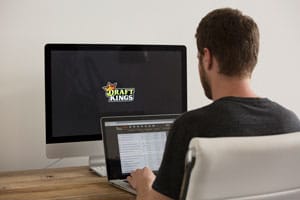 The essence of daily fantasy sports is quite simple. You enter a contest, build a team for a particular slate of games, track your team's performance, and (if you win) collect your winnings when the contest is over.
There are no injuries that can cripple your team for the year. There are no trades, changing team roles, cold streaks, or suspensions. There is only your team's performance for the respective slate of games.
If a player on your team gets hurt, that's a tough break. But you get to draft a new team tomorrow with brand new players.
You don't have to continually update your lineup or change your roster around each week. If you go on vacation or have a busy work week, you don't have to play that week. Just jump back in whenever you're ready.
Overall daily fantasy sports is a short-term, low commitment version of the season-long fantasy leagues that we know so well.
A History of Daily Fantasy Sports
The sleek DFS sites we see today are nothing like the first iterations of daily online games. Let's talk a walk down memory lane to get a better perspective on how daily fantasy has evolved since it's early days.
DFS the old fashioned way
There are versions of DFS contests dating back to ancient times: the 1990s. In that bygone era, several newspapers across the country (remember those?) carried a baseball game called Dugout Derby and a football game called Pigskin Playoff.
These games followed the same basic template as future DFS platforms, though with a distinctly analog flavor. To compete and manage your team, you had to call a phone service that cost $2.00 for the first minute and $1.50 for each additional minute.
Boy, how times have changed!
The Internet arrives and makes everything easier
The first internet-age DFS contest was Instant Fantasy Sports (IFS), later purchased by NBC Universal and rechristened SnapDraft. But in their infinite wisdom, NBC corporate overlords hiked their contest rake to as high as 30% and alienated their customer base.
SnapDraft would quietly fold in 2013 as other platforms quickly stole their market share.
2009: The rise of FanDuel
After the Internet matured, it became easier for online DFS developers to iterate and build amazing platforms. The most prominent among the new DFS providers was FanDuel, which was launched in 2009 by Nigel Eccles.
Eccles expanded his website Hubdub, which specialized in the predictions markets, into the world of DFS It didn't take long before it began to dominate.
2012: Another big player enters the market
FanDuel got its first significant competitor with the 2012 launch of DraftKings. Founded by former executives from VistaPrint, DraftKings showed they were legit by securing sponsorship from no less than Major League Baseball.
2015: DFS gains more sports and more sponsorships
Once the MLB signed-on to the DFS train, sponsorships with the NBA (FanDuel) and NHL (DraftKings) soon followed. Individual NFL teams also started signing their own sponsorship deals.
Both DFS platforms also expanded their offerings to include eSports. DraftKings' League of Legends contests and FanDuel's now-defunct AlphaDraft service were their first foray into this arena.
2017: The merger that wasn't meant to be
The DFS world was shaken to the core with the 2017 announcement that FanDuel and DraftKings would be merging to create one DFS super-provider. This mega-deal was not to be though, as the Federal Trade Commission stepped in to block the merger on anti-trust grounds.
2018: DFS sites enter the sports gambling space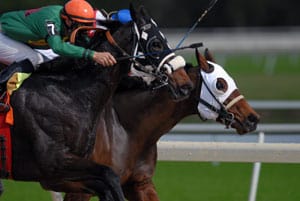 In the next significant evolution in the industry, the Professional and Amateur Sports Protection Act (PASPA) was declared unconstitutional. With the fall of the PASPA, for FanDuel and DraftKings was free to enter the sports gambling market.
Paddy Power Betfair, an Irish bookmaking company, bought FanDuel shortly after that and moved to add online wagering to their platform. One of their first moves was to establish a sportsbook at the Meadowlands Racetrack.
The only state that currently allows sports gambling through DFS sites is New Jersey. But both companies are actively working to extend their reach.
FanDuel has even founded an activist program called FanDuel Action, whose purpose is to lobby for new markets.
The future of daily fantasy sports
If recent history is any indication, DFS giants are going to keep growing and expanding into other gambling-related markets. The daily fantasy market has grown every year since its inception, and both FanDuel and DraftKings are now worth over $1 billion each.
Is Daily Fantasy Sports Legal?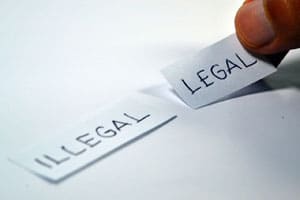 DFS is legal in part because Nigel Eccles found a loophole in the Unlawful Internet Gambling Act of 2006 (UIGEA). The UIGEA banned online versions of traditional forms of sports gambling, such as betting on the outcome of a game. But it explicitly permitted fantasy sports.
The rationale behind this exemption was that fantasy sports were found to be a game of skill as opposed to a game of chance. While there is undoubtedly some luck that's involved, anyone that's played in the same league for several years can tell you that there's a reason that the same team owners keep showing up at the top of the standings, season after season.
Eccles' big revelation was that the provisions for fantasy did not have any stipulations regarding how long the contests had to last. Open-ended contest lengths meant that the door was open for short fantasy games that took place over a single day or week.
One quick note: since they are legal, you do have to pay taxes on DFS winnings. Taxes are necessary when a player has won over $600 in a single year.
If this applies to you, make sure you file a 1099 form. The IRS is one opponent you don't want to go head-to-head with.
Where DFS is Still Illegal
While the UIGEA established national guidelines for fantasy legality, several states have chosen to enact their own laws. Unfortunately, not every state has adopted an enlightened view toward DFS.
Some states have decided to ban or limit participation in daily contests.
As you might expect, these laws are not always as straightforward. In any given state, some DFS platforms may be active while others are not.
Consult the rules on each platform's website for specifics, but most DFS contests are often restricted in the following states:
Alabama
Arizona
Hawaii
Idaho
Iowa
Louisiana
Montana
Nevada
Washington
How to Play DFS & be Competitive
As the cliche goes, daily fantasy sports are easy to learn and difficult to master. Here are some basic tips you can use to get started on your DFS journey.
Following these guidelines will ensure you don't become noobie tartare for DFS veterans.
Joining a DFS Site

The two big dogs in the daily fantasy world are DraftKings and FanDuel. But Yahoo now has a DFS wing, and there are niche sites like FantasyDraft and FanPicks as well.
Most sites make it simple to join. They require the standard personal info (to prove you're of age) to get started, and you'll need to make a deposit to enter a contest.
Some DFS sites offer a sign-up bonus for new members, so you may want to register at multiple sites to take advantage of the sign-up promos. Then, play for a bit to see which ones you like better.
Don't be afraid to play the field a bit before committing to one DFS provider. Many sites also offer beginner-only contests. Be sure to take advantage of these while you learn the ropes.
Choose a sport you're familiar with
Different DFS sites offer varying selections of sports contests. Most carry the big four American sports. But if you're into niche sports (i.e., golf or tennis), your options may be limited.
When choosing a sport, you are obviously going to be restricted by which leagues are currently in season. You can't play daily fantasy baseball in January, no matter how bad you miss MLB.
Choose a sport in which you're the most knowledgable. DFS can be an expensive way to familiarize yourself with a new sport, and I wouldn't recommend you try it.
Types of contests in daily fantasy sports
DFS sites group contests by contest type, and there are enough variations to keep things interesting. Each contest type requires you to deploy specific strategies to be successful long term.
Beginner games help you get your feet wet
When you're new to a DFS site, some sites allow you to enter beginner-only contests. These games match you against other players that are just getting started.
Beginner contests are a great way to get your feet wet and improve while avoiding sharks.
Head-to-head contests are 1-on-1 games
Head-to-Head (or H2H) contests pit you against one other DFS player. In these contests, it's winner-take-all (minus the rake).
Head-to-heads are a great way to play against your friends, enemies, or frenemies without worrying about a massive pool of strangers. It can also ensure your bankroll lasts longer.
50/50 and Double-Ups contests
The premise of a 50/50 contest is simple: the top half of the player pool gets paid. These contests can have a few up to several hundred entrants.
In 50/50 contests, you will win your bet minus the rake. So if there is a 10% rake, and you bet $10.00, you'll win $9.00.
Double-ups are very similar to 50/50 contests. With double-ups, you win double your entry fee no matter what.
The trade-off is slightly less (45%) players will finish in the money.
Satellite or Qualifier contests
Satellite (sometimes called Qualifier) contests have several progressive steps where the winners (or top few finishers) move on to a subsequent round with higher stakes. These contest types can have many entrants and an equally significant payout for the eventual winner.
Building a winning team
When building a DFS team the goal is value. You aren't given a large enough salary cap to pick only the Mike Trouts and Patrick Mahomses of the world. You're forced to look further down the list and pick lower-cost players that will out-perform expectations (if only for a day).
Look at factors like daily matchups and player hot streaks to find potential value plays. Also, monitor factors like injuries to make sure that you're selecting only players who are at full speed.
The best players leverage DFS research sites that do most of the heavy lifting. These sites pull in the most critical metrics so you can focus on using that data to build winning lineups.
Track your results and adjust your play
It's a good idea to keep track of how your teams perform over time. Doing so can help you tailor your DFS game to your strengths.
Sites like Daily Fantasy Nerd have bankroll management tools to help you track performance and adjust strategy.