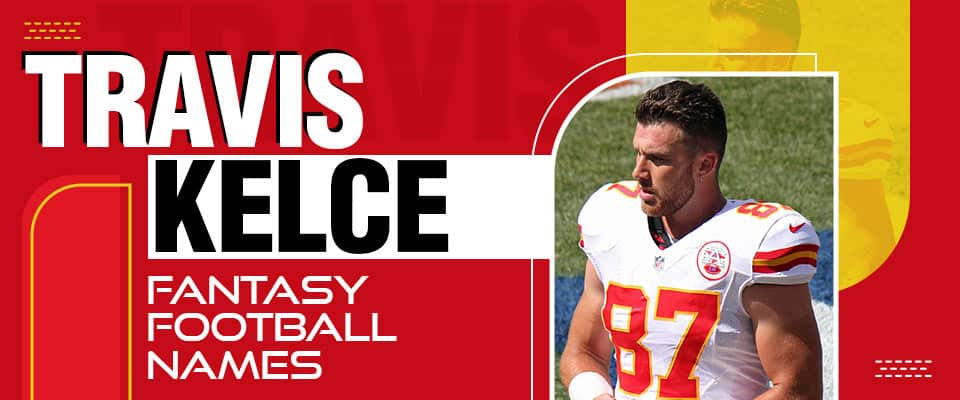 Travis Kelce has rewritten the record books for tight ends:
Most yards in a season
Most consecutive 1000-yard seasons
Most 100-yard games
Fastest to 9,000 yards
He's also been the only TE you can trust for fantasy purposes for nearly a decade. Other TEs have had their moments, but Kelce is the only one you've been able to count on year-in and year-out.
And this is why we need more Travis Kelce fantasy team names.
Travis Kelce Fantasy Football Names for 2023
There is some debate over how to pronounce Kelce. These days, pretty much everyone says Kel-see, but his family pronounces it Kells, like or else.
His dad just got tired of correcting people and went with the Kell-see pronunciation. Also, once announcers start saying it one way on national TV, that tends to make it stick.
Truth and Kelcequences
See You In Kell
This Travis Kelce fantasy team name comes with a logo.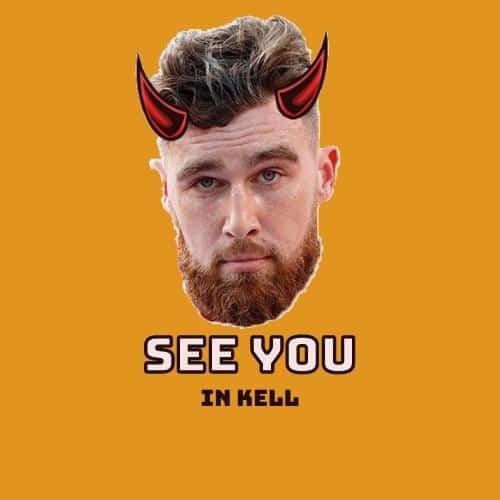 Kelce Ya Later
Kells and Whistles
Ring the Kells
Keep the Kells Ringin'
Kelce You in the Finals
King of Kells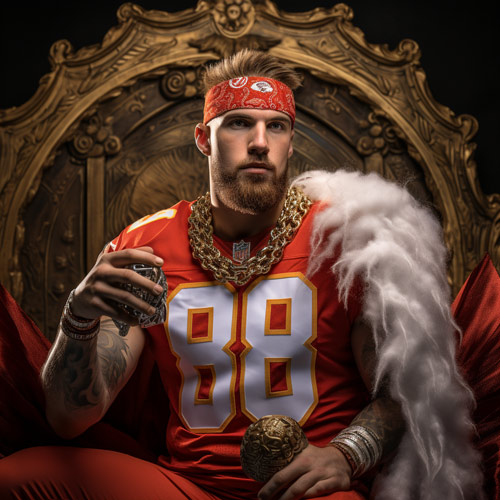 The Wide Open Kelce
Kelce Lately
Travis Strikes Again
I'm told this Kelce fantasy team name is a video game.
Catching Kelce
If you forgot (or never knew because you don't watch E!), Kelce starred in his own reality show. Yeah, football players are different these days.
Have Gun, Will Travis
Travisibility
Suggest a Travis Kelce Fantasy Football Name
Your name may be added to this post!
Funny Travis Kelce Fantasy Names
Travis Kelce is a fun guy. He's not one of those super uptight athletes who are afraid to enjoy life.
He's a fashion designer, was on a bunch of TV shows (not just the dating one), and got suspended in college for smoking the reefer.
See? He's a fun guy! So here are some fun Travis Kelce fantasy team names.
Hasta La Travista
If you like these Travis Kelce fantasy team names, you'll love our full article dedicated entirely to Kansas City Chiefs fantasy football team names.
KelSwift
This Travis Kelce team name references his rumored relationship with Taylor Swift. Should they play in the NFL, here is what their future child would look like.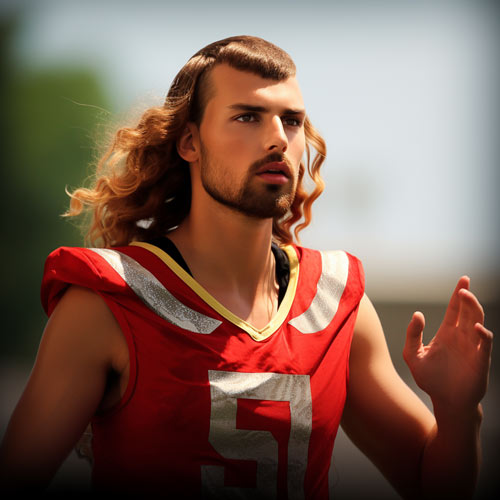 Kelce What You Did There
Kells' Milkshake
Damn right, it's better than yours.
Vanilla Gorillas
Freaky TK, Baby
The Fibonacci Kelcequence
Kelce-3PO
InKelcequential
Travis Kelce Fantasy Football Name Generator
Travis Kelce Fantasy Football Names From Writers & The Community
Travis Kelce Nickname-Based Fantasy Names
For those not in the know, Travis Kelce has a couple of different nicknames. Zeus is a nickname he earned from the way the fans cheer him on feverishly.
Kelce also earned the nickname Big Yeti from his pickup basketball days, where his luxurious body hair would be on full display when playing for the skins.
Zeus on the Loose
The Sweaty Yetis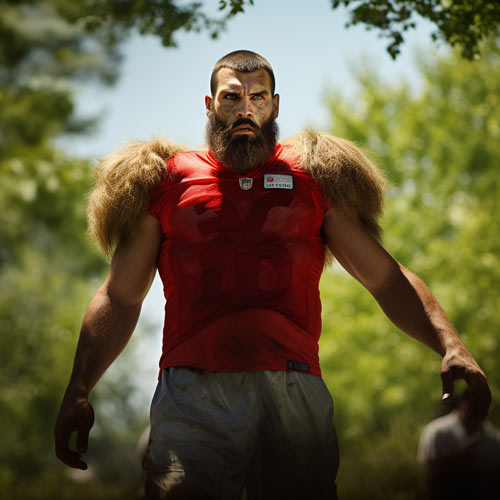 Zeus Juice
Travis Kelce Fantasy Football Names From Readers
Chasing Kelce
Submitted by: Corey Jones
TravoKelcety
Machine Gun Kelce
Submitted by: K
Travincible
Submitted by: Kristi F
Weekend @ Kelce's
Touchdowns as far as the eye Kelce
Submitted by: Mike H
For whom the Kells toll
Submitted by: Austin Charity
Highway to Kell
Submitted by: Austin Charity
Machine Gun Kelce
Submitted by: Ali Abdul-hadi
O Say Can U Kelce
Submitted by: K Fiscus
Kelce Fantasy Football Names from Around the Web
2021 was the first year in a long time that Travis Kelce wasn't the number one fantasy TE. Personally, I hope TK reclaims that title soon.
I have nothing personal against Mark Andrews, but Travis Kelce fantasy names are way more fun to write. Mark Andrews is just a super dull name.
Kelce Grammar
As Far as the Eye Kelce
Sail the Open Kelces
Saved by the Kelce
I'll Believe it When I Kelce It
Kelce Me Softly
Kell's Bells
Alarm Kells
Oh Say Can You Kelce
TKO
Team Names for Other NFL Tight Ends
Tight ends rarely get the praise they deserve. That's why we've devoted entire articles to tight-end fantasy football names.