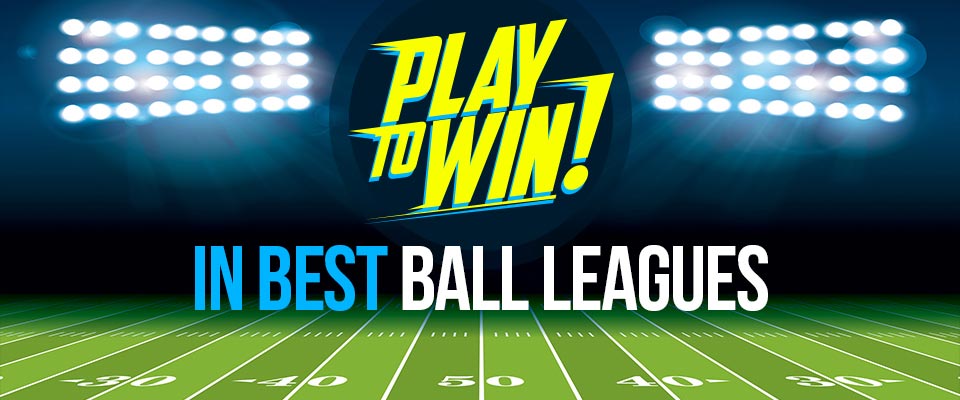 The two best things about playing fantasy football are drafting and victory.
"Best ball" fantasy leagues cut the fat and deliver on what is important. You draft the best team then you take home the winnings. It's almost too perfect.
Today I'll reveal the top best ball leagues on the market. We'll talk best ball strategy, league types, and some hints to help you skip right to that victory part.
| Site | Leagues | Signup Deal | Sports | Game Types | Reviews |
| --- | --- | --- | --- | --- | --- |
| | Underdog Fantasy Best Ball | Deposit Bonus | NFL, NBA, MLB, NHL | Daily, Weekly, Seasonal, Playoffs | |
| | Players Championship Best Ball | $25 Credit* | NFL | Seasonal, Playoffs | |
| | Pure Best Ball Leagues | | NFL | Seasonal, Playoffs | |
| | Owners Box Best Ball | $25 Credit* | NFL, NBA, MLB, NHL | Weekly | |
| | My Fantasy League - Free Best Ball | Desktop, Tablet, Mobile | | Seasonal | |
The Top Best Ball Leagues in 2023
If you're committing to a full season, you want to choose a best ball fantasy football platform with a proven track record. Let's dive into what separates the top best ball fantasy football sites so that you can pick a host and league that suits your specific needs.
Underdog Best Ball Leagues Cover All Sports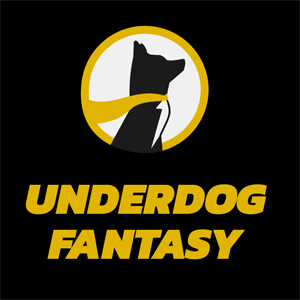 Underdog has quickly become one of the most recognized names in fantasy football. They offer best ball leagues for regular and postseason play, including one with a million-dollar prize pool.
There are fast drafts if you thrive on pressure, and slow drafts if you value research. There's even a resurrection league that starts on week six, just in case your best players end up on IR.
With deposit match (Promo code: CHEATSHEET) and support for NFL, NBA, MLB, and NHL leagues, Underdog is the most versatile site for best ball leagues in 2023.
FFPC Hosts the Biggest Best Ball Money League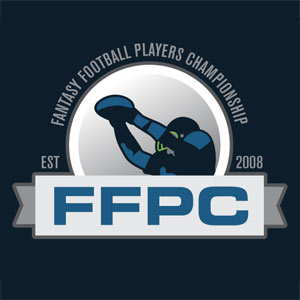 The Fantasy Football Players Championship (FFPC) is a big dog in the fantasy sports world, hosting numerous contest formats. They host the biggest best ball money league, offering a $1,000,000 grand prize.
If you don't have the cash to enter the big contest, play in a cheap satellite league where you earn an entry. The FFPC also hosts slim leagues with no kickers or defenses, just streamlined fantasy football fun.
Use promo code CHEATSHEETWARROOM25 to get a $25 credit for any contest (limit one per household).
DataForce Hosts "Pure" Best Ball Leagues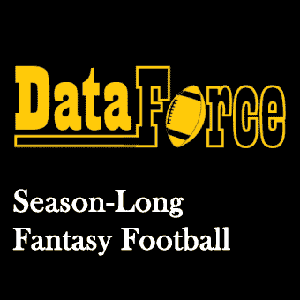 At DataForce, their most popular best ball leagues buck the hands-off trend. While they implement contest scoring (your optimal lineup is scored without setting your lineup), you otherwise manage your team on a weekly basis through trades, waivers, etc. They brand these pure best ball leagues.
If you insist on being lazy, they of course offer classic hands-off best ball leagues, called draftmaster leagues. Private best ball leagues are an option too.
---
OwnersBox Weekly Best Ball Leagues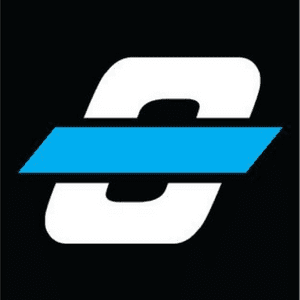 OwnersBox offers a unique style of best ball that you won't find anywhere else. You build a standard fantasy football roster based on a salary cap, but for only a single week.
Think of it as an expanded form of DFS (or a streamlined form of best ball). If a player has two games in a calendar week, you get the score from their best game.
You may not want the commitment of season-long best ball, but appreciate the ease and forgiveness these leagues offer. If that's the case, OwnersBox provides that middle ground.
Make a deposit today and earn a free $25 credit.
---
The Price is Right for MyFantasyLeague Free Best Ball Leagues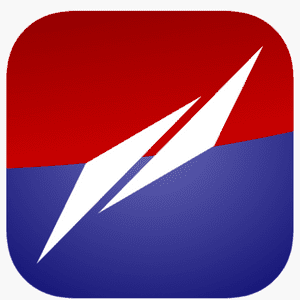 It's hard to be mad at a freeroll. MyFantasyLeague offers free draft-only leagues (which is another term for best ball).
Ther are no waiver moves, no sweating your lineup, no money upfront. This type of format is sometimes called a draftmaster fantasy football league, or even a draft and hold football league.
MyFantasyLeague calls it a mock draft plus league. It's got the low pressure of a best ball mock draft, but you get to see your results at year's end.
How to Play and Win at Best Ball
If any of that was confusing, let me break down best ball basics for you. Here's a quick primer on best ball basics and strategies to help you win more leagues.
What is best ball fantasy football?
Best ball fantasy football is a league format that eliminates in-season roster moves. You draft a team, earn points based on the best players at each position each week.
Some best ball leagues crown a champion based on total point output. Others employ the common head-to-head format you see in traditional fantasy leagues.
Best ball rules at a glance
Most best ball leagues employ a serpentine draft and feature much deeper rosters than standard leagues. Deep rosters mitigate the damage from the injury bug and spare you the grind of setting rosters every week.
Some typical features of a best ball football include:
No free agents or waivers
No trades
No start-sit choices
Cumulative roto scoring
Some leagues eliminate positions like kickers or defense\
What is a typical fantasy football bench size?
Because you're scored by the best performances on your team in best ball leagues, your bench doesn't technically exist. In other words, you don't get to specify who will start and who rides the pine.
But for a standard roster size of eighteen players (with eight starting each week), you could say that ten players will reside on your bench after the scoring is complete.
NFL best ball rankings and cheat sheets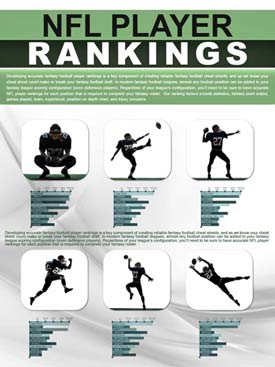 Generally, best ball rankings are similar to traditional leagues, especially in the first few rounds. Best ball ADP is also very similar to what you see in seasonal leagues, with a few exceptions.
With best ball, there is an added premium on high-upside players over high-floor guys. And you may be more willing to take a shot on rookies, injury risks, or inconsistent players.
If a particular player has a bad week, who cares? You're looking for longshots that pay off huge.
Where draft preparation really tends to differ is in the length of the cheat sheets. The extensive rosters in Best Ball (drafts as deep as 30 rounds sometimes) mean you're not just scouting starters, but deep bench players too.
If you're looking for a best ball cheat sheet for 2023, check out our free, deep roster printable cheat sheet.
Popular contest types for best ball games
Not all best ball leagues are created equal. While the overarching principles remain the same (draft it and forget it) across leagues, best ball rules and the fantasy football scoring system employed can vary wildly.
Next, let's examine various best ball configurations (there's a bunch!) so you can choose a format that is right for you.
1. Seasonal draft fantasy football best ball leagues
In seasonal best ball leagues, the regular season typically lasts fourteen weeks. The playoffs for seasonal leagues usually span two to three weeks, with the top teams from sub leagues (in larger best ball tournaments) advancing to the next playoff round.
This is the standard best ball format you'll see employed by the Fantasy Football Players Championship.
2. Weekly best ball leagues
Some league hosts offer weekly best ball contests. You configure your own roster in this format while staying under a salary cap (similar to daily fantasy sports contests).
These leagues are available in both head-to-head and tournament formats. Best of all, you can play weekly best ball games for all of the four major sports:
Football
Basketball
Baseball
Hockey
Both Underdog Fantasy and OwnersBox host popular weekly best ball. Below you can see a weekly basketball best ball contest at Underdog.
3. Tournament-style best ball leagues
In tournament best ball leagues, you do not compete in head-to-head match-ups with other teams. Instead, teams accumulate points independent of each other throughout the year.
In some tournament leagues, the team with the highest score at the end of the season wins the grand prize. In others, there are one or more playoff rounds where the highest-scoring teams advance to further rounds.
The FFPC hosts the largest fantasy football best ball tournament in the world, the FFPC Main Event. In 2023, up to 4200 fantasy players will compete for $5,917,750 in prizes including a million-dollar grand prize.
4. Head-to-head best ball leagues encourage rivalries
Head-to-head (H2H) best ball leagues use similar scoring rules as other best ball configurations, but you compete directly against another team during each week of the season. So instead of the team with the highest score winning by default, you try to build the best win-loss record.
FFPC's VP Cash Leagues use this format, and it's a favorite for leagues where owners value the rivalry that comes with head-to-head matchups.
5. Go fast with best ball slim leagues
In slim best ball leagues, you scrap the kicker and defense fantasy positions and replace them with flex positions. In this format, you focus on impact players, escaping the volatility of DST and kicker performances.
Slim best ball leagues are popular at FFPC.
6. Satellite best ball leagues can pay off big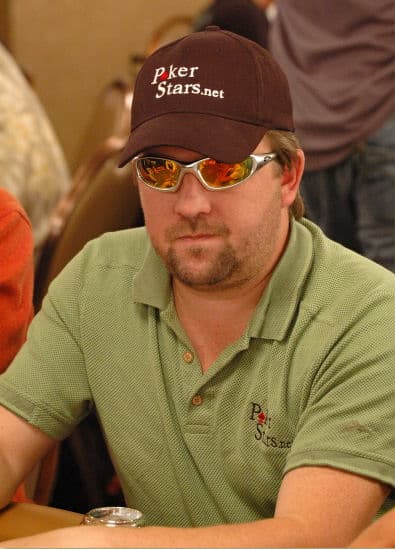 We've talked about the massive jackpots you can win playing best ball. But what if you don't have the ~$2000 fantasy league fee required to enter this high-stakes tournament?
You poker players might remember a man named Chris Moneymaker. He's the guy who took down the Main Event World Series of Poker Main Event in 2003.
But did you know he won his entry into that tournament through a satellite?
FFPC offers satellite best ball tournaments where the winner earns an entry into the FFPC Main Event (or other high-stakes contests). Satellites are a fantastic way to shoot for the big bucks without breaking the bank.
7. Dynasty best ball leagues that don't fold
Dynasty leagues are all the rage, especially for hardcore fantasy players. However, dynasty best ball leagues are not very common.
The FFCP decided to fill this gap, offering dynasty best ball leagues in Traditional, Superflex, and Superflex RotoFiz Triflex fantasy football formats. After each season, you must keep 16 of your 22 players to begin the subsequent year.
FFPC brags that they've never had a dynasty league fold, a rarity for this league format.
8. Terminator best ball leagues
In a terminator best ball league, you must drop one of your players every week of the season. This best ball configuration aims to level the impact of player injuries across the entire league.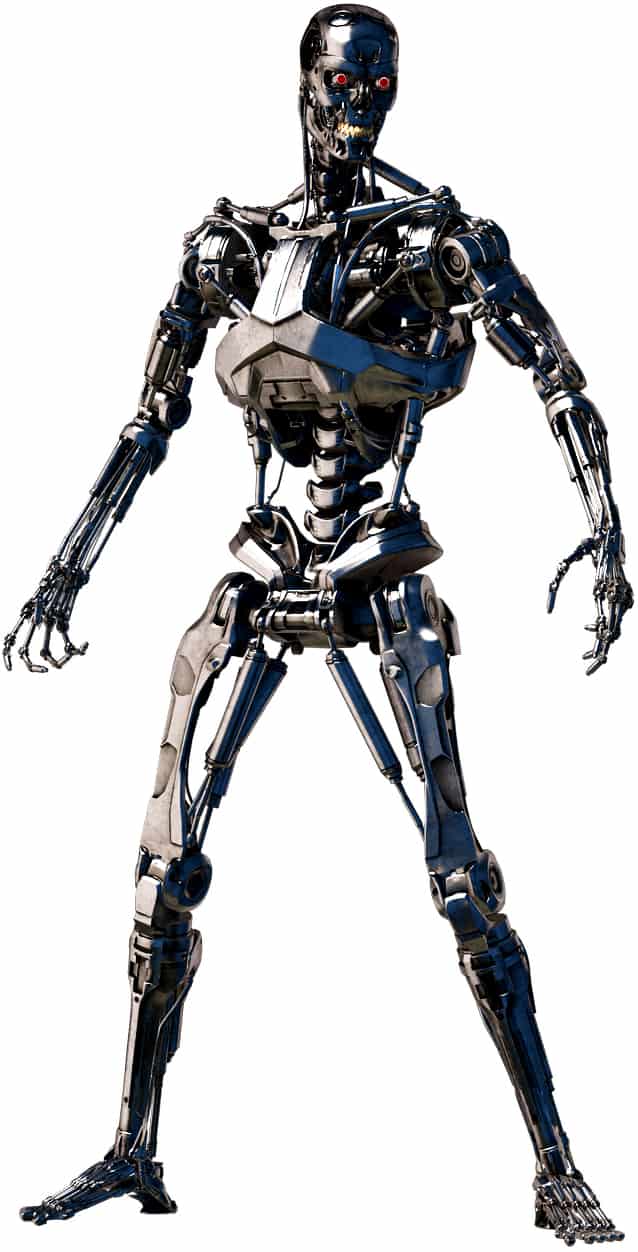 If you lost a player due to injury, just terminate them and keep truckin'. Again, it's the FFPC that supports this best ball format.
9. Baseball, hockey, and basketball best ball leagues
The best ball format is not limited to fantasy football. Both Underdog Fantasy and OwnersBox offer pay fantasy football leagues for all four major U.S. sports.
Similar to DFS, you select a slate of games then configure your optimal roster (based on a salary cap). A slate could span a single game, a weekend of games, or a full week of games.
If your roster has a player that plays twice during the slate, you'll be awarded his best score over that period (in standard best ball style).
10. Best ball leagues for the postseason
Playoff fantasy leagues provide a second season for owners who didn't get enough action during the regular season. These leagues routinely award large prize pools (some as high as one million dollars) and support the best ball format.
Both Underdog Fantasy and FFPC support best ball leagues for postseason play. But remember to continue managing your team in your primary leagues. Otherwise, an embarrassing fantasy football punishment could be in your future.
A best ball strategy that produces winners
Best ball draft strategies have some critical differences compared to your standard season-long leagues. The most crucial difference is handcuffing.
Handcuffs and player stacking in best ball
In standard season-long fantasy leagues, handcuffing a player with their backup can be difficult to justify. It's bold to burn a roster spot on a second-tier player that may or may not see the field.
With best ball, handcuffs make much more sense. Being an NFL running back is hard on a body, and starters drop all the time.
Having the next man up ensures you'll likely get the starters' share of touches. And because rosters are so much deeper in best ball, a risky handcuff is much more justifiable.
Position depth strategy in best ball drafts
When building out your roster in best ball drafts, it's advisable to consider positional turnover. Because of the low turnover at the quarterback position, you don't want to draft as deep as you do on running backs.
Wide receivers and tight ends tend to fall somewhere in the middle, and you definitely need considerable depth at every position. You must be able to fill every position if you expect to win.
Drafting based on potential in best ball
As mentioned above, I tend to shoot for higher-upside players instead of known quantities. A player that gives you a consistent 7-10 points a week has real value in standard leagues
But in a best ball league, you might not use that player's score more than once or twice all year. Mix in high-upside players, because those explosive performances are what can set your team apart.
Where to play best ball in 2023
In 2023 there are tons of reliable platforms on which to play best ball fantasy football. In this article, we covered both free and high-dollar best ball leagues to fix any budget.
Is there a topic about best ball that I didn't cover? If so, tell me about it in the comments below.
| Site | Leagues | Signup Deal | Sports | Game Types | Reviews |
| --- | --- | --- | --- | --- | --- |
| | Underdog Fantasy Best Ball | Deposit Bonus | NFL, NBA, MLB, NHL | Daily, Weekly, Seasonal, Playoffs | |
| | Players Championship Best Ball | $25 Credit* | NFL | Seasonal, Playoffs | |
| | Pure Best Ball Leagues | | NFL | Seasonal, Playoffs | |
| | Owners Box Best Ball | $25 Credit* | NFL, NBA, MLB, NHL | Weekly | |
| | My Fantasy League - Free Best Ball | Desktop, Tablet, Mobile | | Seasonal | |