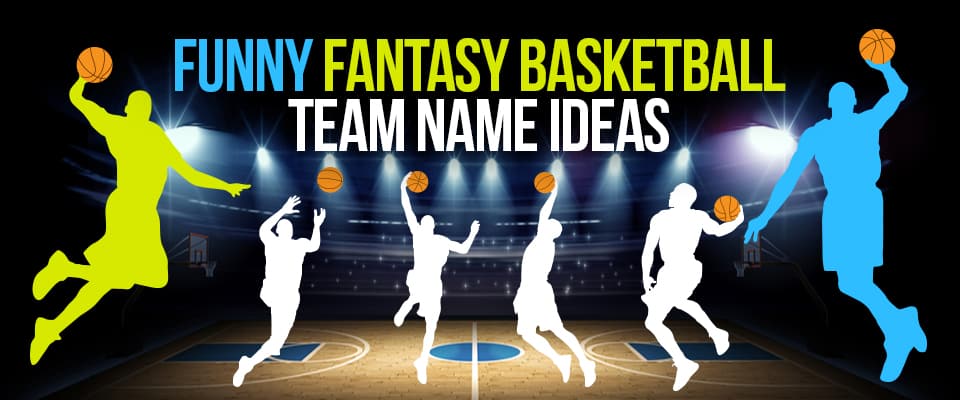 Your classic fantasy basketball strategies:
Pick one category to punt, like rebounds or free throw percentage.
Always try to trade 2-for-1 for the better player.
Steal your opponents' log-in info and subtly switch their lineup. This strategy weakens their team and subtly drives them mad. You're welcome.
Maybe I should buck strategy and stick to writing fantasy basketball team names? Well, here are some silly, serious, historical, and hysterical fantasy basketball names for the 2023 season.
Best Fantasy Basketball Team Names for 2023
The best fantasy basketball names still make you smile, even when you're losing the weeks 2-7.
Winning Embiid
EnRaptored
Jrue Religeon
You Got Serbed
This fantasy basketball team name idea works for Nicola Jokić, Bogdan Bogdanović, or if you are Serbian.
Making Booker
The Beal World
Spicy Curry
Bronny Bunch
Here's the story. Of a King named James. Who just backed up three very lovely rings.
The Chic LeFreak
I love any fantasy basketball team name that comes with a theme song.
Lowry Expectations
The Fantastic De'Aaron Fox
Covid Fantasy Basketball Team Name Ideas
Some people would say that fantasy basketball team names which make jokes about a pandemic are insensitive. Those people should skip ahead a section.
No I in Quarenteam
I Feel Vax-Seen
AsymptoMagic
Smells Like Quarentine Spirit
This is what AI told me this logo should look like.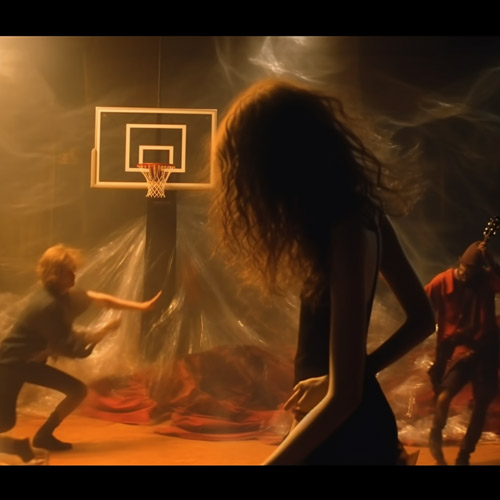 AsymptoMavericks
Winning is Contagious
Masking for a Friend
Bubble Boys
Bubble Trouble
Danuel Left the House
Naughty, naughty, Danuel.
Harden Munity
Or Hard Enmunity – you get the idea. Also, here are a handful of other herd immunity names:
Herr Ommunity
Hayward Immunity
Hield Immunity
Herd Anunoby
Vert Immunity
If you prefer the kind of basketball where you actually have to run up and down a court, you'll love my list of basketball team name ideas.
Offensive Fantasy Basketball Names
If you took my advice and skipped the Covid team names section, maybe just skip one more. If not, you'll love these fantasy basketball names.
And if dirty names are your thing, you must check out our monster list of naughty fantasy football team names.
WAPorzingas
Doncbag
Or if you feel like really going for it, Doncnozzel.
Shaitfaced
There are plenty of variations of this fantasy basketball team name:
Shaitheads
Shaitbags
Shaitstains
Shaithole
Shaitgibbons
Sexy Nuns Give Me Christian Wood
Mother Tucker
Jazz Cigarettes
Denver Nugs
Greek in the Sheets
Who Gives a Buck
There are plenty of options for this fantasy basketball name as well:
Go Buck Yourself
Buck Off
Bucking Nuts
Buck Like Freak
Freaky Bucker
Buck You, Buckface
Classic Fantasy Basketball Team Names
Classic players, classic teams, or just plain classy, these team name ideas for fantasy basketball are for those looking for an element of nostalgia.
Suit and Trae
Man About Towns
Big Fundamental Questions
Mergers and Shaquisitions
Slacker Mamba
Moloa Mentality
This team name for fantasy basketball will almost certainly require a Google. But trust me, it's basically perfect.
KOBE
No pun. No joke. Just KOBE.
Kentucky Colonels
I particularly enjoy using defunct teams as fantasy b-ball team names. Here are a few more favorites:
Dallas Chaparrals
Asbury Park Boardwalkers
Atlantic City Seagulls
Berwick Carbuilders
Des Moines Dragons
Virginia Squires
Hilarious Ideas for Fantasy Basketball Names
You don't want to be that guy in your league that takes fantasy basketball too seriously. We'll never be an NBA GM, so why not just have fun?
Dame Shooty Dench
The chances of anyone using this fantasy basketball team name idea are low. But it certainly makes me giggle.
Kerr Your Enthusiasm
Doncic Juancic
Russell Eastcreek
You might also enjoy Russell Northstream or Russell Southriver.
Collins All Cars
Donovan Down By the River
Flint Michigan Tropics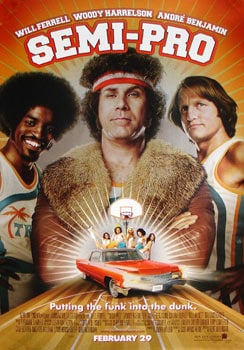 Beal You Can Be
Da Goberts
Ayton Manning
Obi Toppin Wan Kenobi
Chief Wiggins
Wiggins a Box
Cool Fantasy Basketball Names for 2023
These cool fantasy basketball team name ideas are as smooth as a Steph Curry step-back.
Greeky-Deaky Baby
Joker's Wild
Trae Cool
Winning is Harden
Durantula Colony
D'Angelo's Voodoo
In Process
Based on this fantasy basketball name, you can also do Still Processing. It's for all the Philadelphia 76ers fans that are waiting for that one big win.
Mad Max Fury Russ
Siakam the Dogs on Him
Doncic Forget About Me
Dr. Deandre
Texas Boogie
Clever Names for Fantasy Basketball Teams
Your opponents have all season to get your witty references. So, you might as well go deep and obscure with your fantasy basketball names in 2023.
Antetokounmpo Karate
Magical Thinking
SGA-AFTRA
This fantasy basketball name idea would work better if Shai Gilgeous-Alexander still played in LA.
Kawaii Leonard
Warriors, Come Out and Klay
Klaymond Curry
SchadenFred
I also like VanVleet of Foot.
Texas Wall
Feelin Kyrie
If you had a Bob Marley poster on your wall in college, then you know what I'm talking about.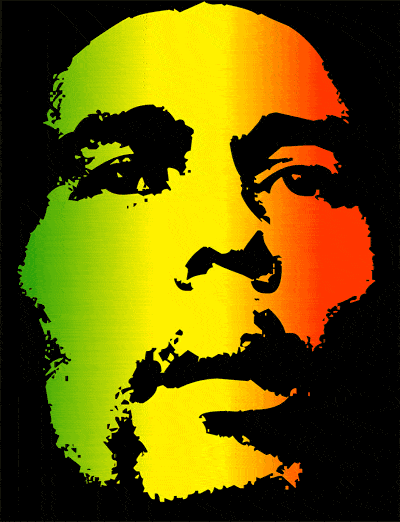 Bob used to talk to us during those all-nighters in college.
Praise Ja
See above re: Bob Marley posters.
Iron Lion Zion Williamson
This fantasy basketball team name is straight-up is a Bob Marley song.
Los Angeles Lakers Fantasy Basketball Names
Controversial take: I think LeBron's bald spot is badass. He's a dad, he's been a leader since he was a tween, and he's played more minutes than anyone in the league.
Going bald is just LeBron telling the world that he has responsibilities.
LeBrow Javis
I'd like to make another point about LeBaldspot. LeBron started losing his hair at about the same time that Anthony Davis came into the league.
Conclusion? AD's unibrow is stealing LeBron's Hair.
Bron to be Wild
Bron This Way
LA King's
Oh, there's a hockey team with that name too? I hadn't heard.
LaLaBron Land
The Showtime Must Go Bron
Brow to the King
The Power of Brow
Brow Gasol
Kuz Missile
Kuz Liner
What up, Kuz?
The Kid's Got Talen
I would also accept the spelling The Kid's Got TalenHT.
Carushow Time
Welcome to the Carushow
The Bald Mambas
Find someone who loves you the way Laker Nation loves Alex Caruso.
Chicago Bulls Fantasy Basketball Team Names
The Chicago Bulls never won a championship before Michael Jordan, and they haven't won one since. Call it the Reinsdorff curse, and the only way to lift it is to go back and finally pay Scottie Pippen.
Fruit of LaVine
Zach LaVine's Silver Beans
If you've been to Chicago, you know what I'm talking about.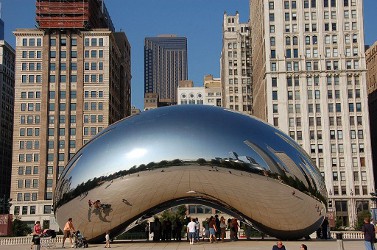 Coby Maybe
As in Call Me Maybe. Because maybe Coby White is going to be good, and maybe he isn't.
Making Your Markkanen
Wendell Carter From Mars
Jordan Rules
If you're interested in learning more about the Jordan Rules, check out the Whistleblower podcast. But don't listen if you want your pristine image of David Stern to stay intact.
Jordontology
Ontology is the study of being. Jordontology is the study of being like Mike.
Mike Drop
Pippin Ain't Easy
Luc-y Stars
Miami Heat Fantasy Basketball Name Ideas
The one constant linking the Heat's first championship to their most recent finals appearance? Pat Riley, the first man to win a championship as a player, assistant coach, head coach, and executive.
The Big Bam Theory
Pebbles and Bam Adebayo
The Jimmy Butler Did It
Make a Big Face
A tiny, independent coffee company founded on the simple dream of a millionaire charging $20 for a grande latte. What a feel-good story!
Dragic Ass
Dragic Fire
This team name idea for fantasy basketball has the derivation: Fire-Breathing Dragics.
Life of Riley
Rile or Die
Every Man Haslemits
Haslem Forever
Udonis Haslem has to be the best teammate in history. He hasn't played a meaningful minute in years, but the Heat just keep re-signing him.
Are you looking to upgrade your roster? An effective fantasy basketball draft analyzer can identify holes in your roster (and suggest upgrades) so you can maximize your scoring potential all season.
Boston Celtics Fantasy Basketball Names
It's pretty impressive that the Celtics have kept up with the Lakers, championship-wise. After all, the Lakers have the lure of Los Angeles.
The Celtics, meanwhile, have to sell free agents on New England in the winter. Yikes!
Jayson the Slasher
Jason Voorhees was a slasher that killed with a machete. Jayson Tatum is a slasher with a killer first step.
Don't Go Jayson Waterfalls
Go Directly to Jaylen
If you don't like the direction of this fantasy basketball team name idea, you could go with the more optimistic take, Get out of Jaylen Free.
Jaylen Wennings
This fantasy basketball name is ridiculous, but it makes me chuckle.
Tacko Meat
Smart Waters
Marcus Smart is obviously a top 100 player. But I know that no one is rostering Tremont Waters outside of his own family.
Even still, some fantasy basketball names are just too perfect to pass up.
Kemba Karate
This fantasy team name idea uses the same basketball pun as the Antetokounmpo Karate team name earlier, but easier to spell.
Walker Hard
The Legend of Dewey Cox is as underrated as the legend of Kemba Walker.
Fantasy Basketball League Names for 2023
Fantasy basketball team names are important, but what good are they if you don't have a legit league name? Here are our best fantasy basketball league name ideas for 2023.
Looking for help with your 2023 basketball league? Our article on the best fantasy basketball sites and league hosts reveals the top sites for hosting your league and getting help on building a championship team.
Junior Varsity Seniors
Hoop Troop
Division 1-I Basketball
This fantasy basketball league name is both a college basketball reference and a dick joke.
Benched Mob
High Court
This league name for fantasy basketball works whether you and your pals are lawyers or stoners.
Knights of the Roundball Table
Pick-Up Pals
True BeLeaguers
Need Booze Association
Here are some other name derivations on NBA that you could use for your fantasy basketball league:
Natural Bad Asses
Natty Bros Association
Nice Bongs Association
No Boys Allowed