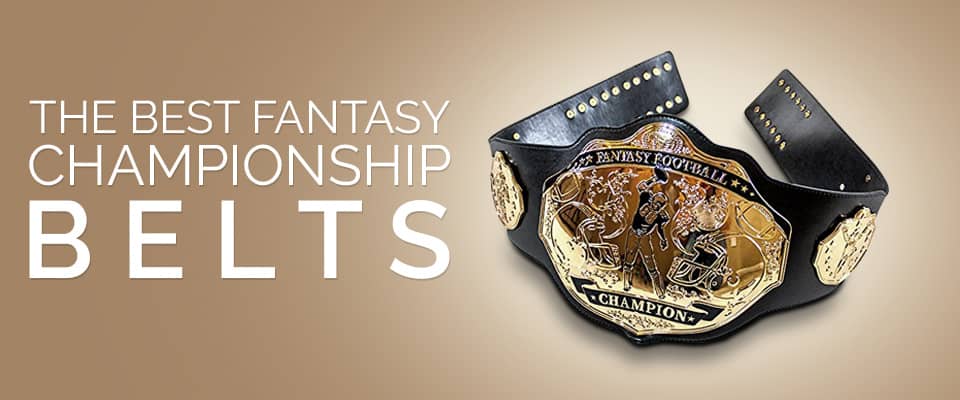 From standard to customizable belts, these symbolic treasures embody the triumphs and tribulations of fake gridiron champions. But who has the best fantasy football belts in 2023?
Let's dive into the details and evaluate the top championship belts for this fantasy football season. We'll break down the best standard, customizable, mini, and loser belt options.
Belt
Product
Rating

Blinged-Out Belt

Free Championship Ring /w Purchase

Standard Belt

100% Custom Belt Blinged-Out Belt

Free Championship Ring /w Purchase

Semi-Custom Belt

Budget Belt Blinged-Out Belt

Free Championship Ring /w Purchase

Mini Belt

Loser Belt
Reviewing the Best Fantasy Football Belts of 2023
In 2023, there are fantasy football belts for every category of league prize. There are standard belts, fully-customizable belts, semi-customizable belts, miniature belts, and more.
Let's evaluate the top manufacturers so you can pick the championship belt that is perfect for your specific league.
Best Standard Fantasy Football Belt
---
Free Championship Ring /w Belt Purchase
Trophy Smack is offering my readers a special deal for 2023. If you purchase any of their championship belts (or trophies, for that matter) valued at over $100, they'll throw in a championship ring for free.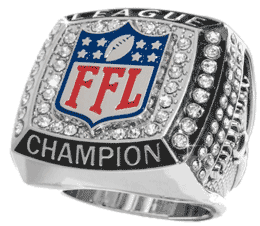 To claim this deal, just add the Stunna Championship Ring to your cart during checkout and use the coupon code: CHEATSHEETWARROOM.
If you're interested in this deal for a free ring, you should also check out my review of the best fantasy football trophies. There you'll find other options that also qualify for a free ring.
Buying a Fantasy Football Championship Belt That Doesn't Suck
If you've been a fantasy football enthusiast for any length of time, you're probably a bit tired of the same old trophy being passed around from year to year. Even the best fantasy football trophy can seem a bit dated in 2023.
Luckily, there are now superior, modern prize options available to give your league some newfound swagger. One of those is the fantasy football championship belt.
Sure, it might seem like a ridiculous fantasy football trophy concept to the prudes of the world. But this game we play is also a bit ridiculous, so they actually make an excellent pairing.
The 5 things you must consider when buying a fantasy football belt
When searching for the best fantasy football championship belt for your league, there are a few essential factors to keep in mind. FFL Championship belts can be a bit more expensive than other fantasy prizes, so you want to understand your options before buying a belt.
Cheap, knock-off fantasy football belts are a dime a dozen. But if you're investing your league's hard-earned money into a championship belt, you want one that will last.
Fantasy football belt factors to consider
Belt plate construction: Avoid belts featuring cheap or plastic plates. Metal plates are the standard; the thicker the plates, the better.
Merchant reputation: Belt manufacturers come and go, but I limited this review to merchants who have been in the industry for a while.
Belt strap material: Genuine leather is better than synthetic (PU leather) but also harder to find and priced at a premium. Still, PU leather is the standard and is usually adequate.
Price point: Affordable championship belts can be found if you do your homework. Identify your must-haves, then buy the belt that provides the most value given your budget.
Customization options: I devote an entire section to strictly reviewing personalizable football belts, some partially and some completely customizable.
Does a fantasy football title belt make sense for your league?
Championship belts have always been a bit pricey compared to fantasy football prize ideas, but the cost per year can actually be quite low if you consider a customizable belt that can be passed from champion to champion.
The WWE has made a tradition of awarding a yearly FFL championship belt to the Super Bowl champs. Why should your league be any different? You gotta admit, it looks really cool and shiny.
Pay close attention to belt construction materials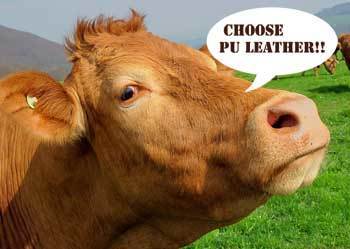 Almost all fantasy belts sold these days are made of either real, genuine leather or PU (Polyurethane) leather, a popular synthetic leather. Real leather is always better than fake leather, but be prepared to pay a bit more for this option.
Unless you have expensive taste, PU leather is probably more than adequate for this type of fantasy prize. In all likelihood, you'll be pulling this belt out once a year to rub it into your league owners' faces. You won't be wearing it to your day job riding bulls.
Because fantasy belts are almost always sold by the same companies that manufacture fantasy trophies, the plates adorning commercial belts are almost always made of metal. More times than not, this metal is thick aluminum and adequately durable.
Fantasy football belts can be re-used year after year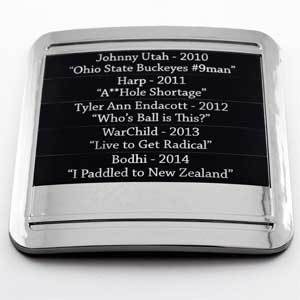 Football championship belts have finally matured to the point where they can be re-used like perpetual fantasy football trophies. Many belts support blank metal plates that can be used to engrave fantasy team names or league graphics.
Although fantasy championship belts are pricey, the fact that you can re-use them year after year makes them much more attractive to leagues on a budget. For instance, if you usually spend $50 on a yearly trophy, it can actually be much more cost effective to purchase a title belt and pass it between league champions.
In that way, it becomes a bit of a fantasy football perpetual belt.
Fantasy football title belts are sized to fit just about anyone
Fantasy football belt trophies are sold as a one size fits all product.  Most belts Incorporate metal snaps which allow the belt to be adjusted based on waist size.  Each belt I review below is at least 50 inches in length.  That means they should fit anyone with a numerical belt size up to 50 or a general waist size of 4XL (or smaller).