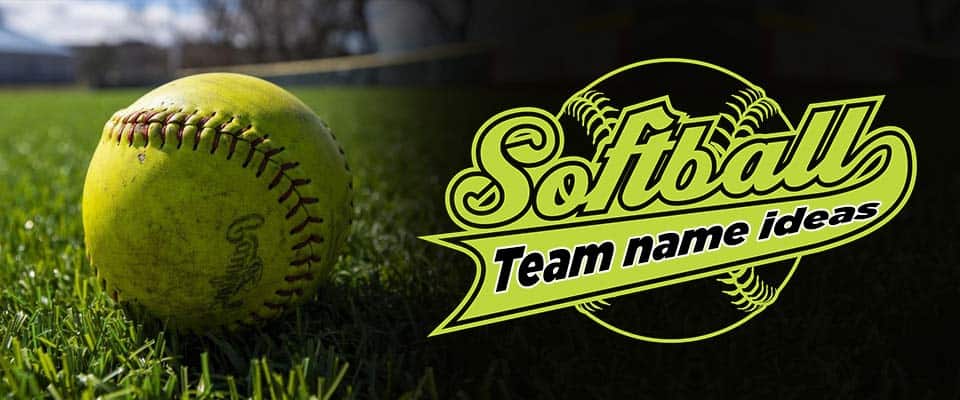 When playing softball, a critical consideration is how serious you are about competing.
Are you on a team of cutthroat jocks that go all out, all the time? Or are you a good time gang where trying too hard is considered uncool?
These softball team names will help you set the tone for your season. Are you more championship cups or solo cups?
Let's find out.
Funny Softball Team Names for 2023
Everyone else in your league is going to try to have an intimidating softball team name. The real power move is to be the team with the funny softball team name.
Bunt for Red October
Lobsessive Compulsives
Check out our other slow pitch softball team names.
Hits Different
Catching Feels
This makes for a fantastic coed softball team name.
Crushin' Hard
Thirstysomethings
In all fairness, I used this softball name in our trivia team names article too.
Good Eye Mates
Top O' The Order to Ya
Lollygaggers
Screwballs
Simple. Classic. Inelegant.
Running Scared
Sunday Funday
The No-Stars All-Stars
All of you are stars at not being stars.
OPS I Love You
The softball team name is wholesome but pro-data (OPS meaning). Please, someone, use this name.
Slow Pitch Softball Names
Ah, slow-pitch softball, where a 15-10 game counts as a nail-biting pitcher's duel.
Snobs vs. Lobs
Or Slobs vs. Lobs, if that's more apt for your particular crew.
Meatballers
High Arc Calling
This idea is also one of my favorite basketball team names.
No Spin All-Stars
Or there's always The No Spin Zone if you still hold a candle for Bill O'Reily's glory days.
Mens Softball Team Name Ideas for 2023
Chicks always get in the way of your elaborate fantasy of making the majors someday.
10 Men Out
Daddy Daycare
Bros Before Throws
I also like this as a funny baseball team name idea.
Brodown Throwdown
Foul Bald
Mantasy Baseball
What's Your Mantasy, Mantasy Island, Mantasy and Guy-Fi – you get the idea.
Cool Softball Team Names?
Who says you can't be cool playing in a men's over-40 recreation slow pitch league? Pretty much everyone other than the guys in the league, that's who.
Dripping Liners
Crooked Numbers
Crushers
Mashers
Bashers
Interesting in hockey team names? This intimidating hockey team name would work for both sports.
Swing and a Prayer
Weird Hops
Witty CoEd Softball Team Names
CoEd softball, one of the only remaining sports where everyone acknowledges that men and women are different.
Swingin' Singles
Co-DREAD
Mixed Company
Big Mood
Boy-Girl-Boy-Girl
Send Me
We Have Fungoes Here
Stealing First
Fast Pitch Softball Team Name Ideas
Fastpitch softball players can deliver it just as fast (or faster) than their overhand counterparts. They're just way less likely to blow out an elbow while doing it.
Speed Demons
Windmillionaires
Winmills
No Soft Ballers
Whistlers
Seed Spitters
Softball Team Names for Girls
For more generic ideas, check out our article dedicated entirely to team name ideas for women.
Swing and a Ms.
Good Girls Steal
Diamonds are a Girl's Best Friend
Ponytail Express
Powderpuff Girls
Hericanes
Regression to the Mean Girls
Maybe this is better for a fantasy baseball team name. I don't know, I just know that I love it.
Softball Team Names Based on Puns
You might say that these funny softball names are a… home run? Or you might not, because that's a pretty basic-ass softball pun.
Winner is Coming
If you want more Game of Thrones team names, we have a whole article's worth.
In Stitches
Slide Into My DMs
Bats Amore
Bat Intentions
Bat Ideas, Bat Attitude, Bat to the Bone – you've got lots of bat options.
When it Hits
Hit Happens
This is one of many, many puns using that one word that starts with S- and ends in -hit. For example:
Hit or Get Off the Pot
Hit Posters
Holy Hit!
Hit's Creek
Hit Out of Luck
Full of Hits
Hit a Brick
Hitstorm
This softball name could also make a good volleyball team name.
Softball Team Names for Adult Leagues
Softball is a great sport for folks who are past their athletic prime. It's very comforting to know that you don't have to give 110% anymore.
Fighting Hangovers
This would be a funny idea for a fraternity flag football team name.
Slow Rollers
Slug 'n' Chug
Ex-Prospects
For a team of ex-jocks, this could be a very creative football team name.
Grizzled Vets
Dirty Softball Team Names for 2023
No, these probably aren't the best softball team names for your work league. Sometimes team names for sports are NSFW.
Thirsty Pitches
Sack Tappers
Off Constantly
This is a classic, inappropriate softball team name. Because if anyone ever beats you, they have to say they…
Glad He Ate 'Ers
Extra Sinnings
Backdoor Players
Youth Softball Team Names for Kids
Future Former All-Stars
Young Guns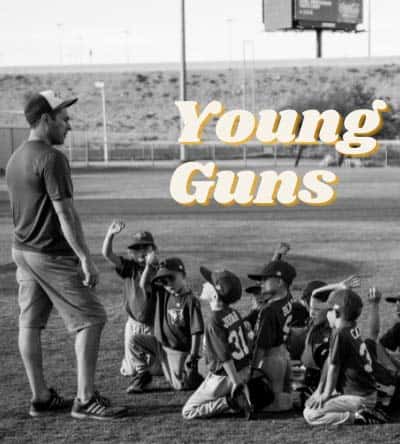 Dirt Rubbers
The Bat Boys
Kids in America
Creative Softball Team Name Ideas
Your opponents have all softball season to figure out what the hell your team name means.
Hometown Teamnames
Pond Ducks
Homer Sapiens
Manufacturing Funs
Fun Differential
This creative softball name is like Manufacturing Fun, but for the Moneyball generation.
Very Bat Things
Army of Steamrollers
Here's James Earl Jones to explain this softball reference:
Intramural Softball Team Names for 2023
These intramural softball team names will help you win friends and impress your classmates. Or at least they'll make you and your dumb friends laugh.
Hitposters
Hits Different
School Chumps
World War Gen Z
Temporary Immortals
With this intramural softball name, you'll be remembered forever for the next 2-4 years! Oddly, this idea would be quite fitting for gamer team names.
Softball Team Names by Age Group
Dirty jokes and classic movie references are all well and good for all you old folks – fantastic even. Younger folks, though, might need something a little more wholesome.
Softball Team Names for 10u Leagues
10u softball leagues are for players who are nine or ten years old.
Team Tigertastic
The Bulldozers
Proud Penguins
The Lion Pride
Rhino Tough
Softball Team Names for 12u Leagues
12u softball leagues are for players who are eleven or twelve years old.
Future Champs
Challengers
This could be a fantastic street racing team name idea if you drive one.
The Wolfpack
Firecrackers
Cobra Venom
Softball Team Names for 14u Leagues
14u softball leagues are typically for kids who are aged thirteen to fourteen.
Screamin' Eagles
The Fam
Tough Outs
Relentless
Dirty Sox
Awesome Softball Team Names from Around the Web
To be honest, I remember almost nothing about my opponents except their softball team names. I remember when I do something (good or bad).
But everyone else is just a name on the schedule.
Base Invaders
Hit for Brains
3rd Base Bullies
Nine Inch Males
Cleats and Cleavage
Ball of Duty
Base Explorers
Beauty and the Cleats
I actually like this idea for a coed soccer team name.
Blurred Foul Lines
More Softball Team Name Ideas?
Do you have a funny idea for a softball team name? Leave your best ideas in the comments below. I'll add the funniest ones to this list.