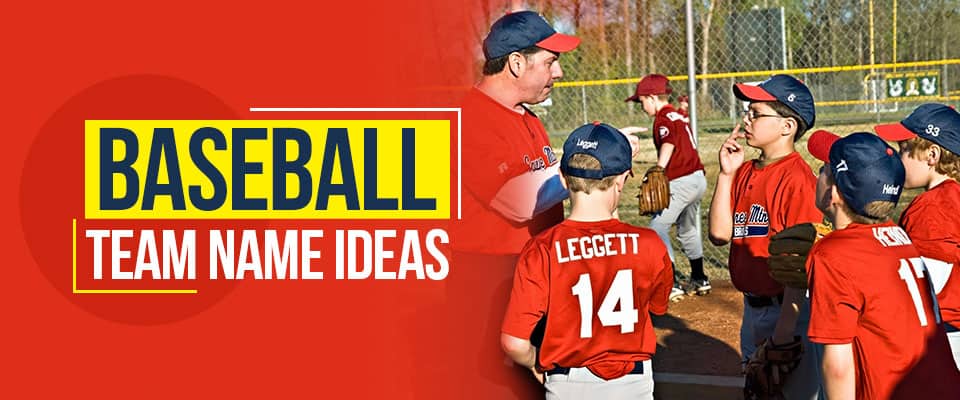 From Rumble Ponies to AquaSox, weird baseball team names are baked into the great big casserole that is baseball.
Football teams have to be tough and intimidating, but baseball isn't like that. There are funny baseball team names, team names based on local landmarks, and names based on silly baseball puns.
The Amarillo Sod Poodles. If that's the name of an actual professional team, imagine what name you and your goon squad could land!
Baseball Team Name Ideas for 2023
Given baseball's looong history, you'd think all the good baseball team names would be claimed. But you'd be wrong.
Teams have just been getting all the boring, silly, and weird baseball team names out of the way. IMHO, we're just starting to get into the best baseball team name ideas out there.
Diamond Hands
This baseball team name comes with a cool logo!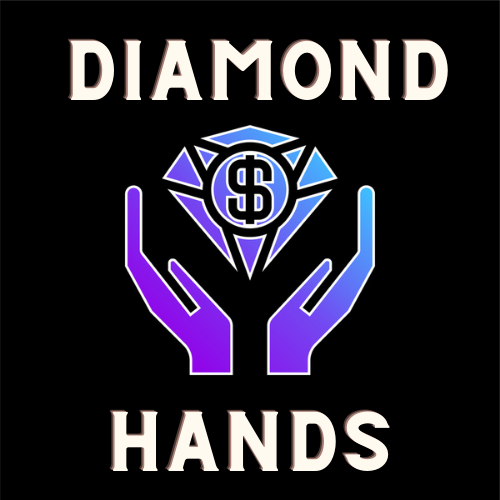 Comebackers
Comebackers is a suitable team name if you tend to hit balls right up the middle. Or maybe, it's because your baseball career is just about to come back – any day now.
Low-Key All-Stars
Whammy!
No Cap Baseball
This baseball team name is just a saying. You can still wear caps if you want.
The Wheelhouse
True Outcomes
I also like The Nine True Outcomes for a baseball team name. But I am both a stats and a words nerd.
Still Slaps Hitters
Wormburners
If you're looking for soccer team names, this name would undoubtedly fit the bill.
Majorly Based Ball
TBH, I don't fully understand how to use based correctly. TBH, I'm just now getting a handle on TBH.
Out of Our League
Big Flex
Or, if that's a little too aggro, Weird Flex works as a baseball name, too.
Maybe you could use this idea for your amateur wrestling name?
Oppos Attract
Slayers
Opponents. Dragons. Outfits. Whatever.
Suggest a Baseball Team Name
Your name may be added to this post!
Funny Baseball Team Names
Look, I always try my best to be funny in these articles. But I recognize that I'll never be as funny as my 1989 VHS of Super Duper Baseball Bloopers.
Bye Week
Is this a dirty trick? Yes. Will it ever work? Probably not.
We Goes Where Fungos
Tea-Ball
Spill it.
RISPect
Barrels
If this baseball team name idea is too simple for your tastes, there are tons of good barrel puns out there.
Barrels of Fun
Barrels of Monkeys
Roll Out the Barrels
Barreling Down
Whine Barrel
Cracker Barrel
Baseball Team Name Generator
Baseball Team Names From Writers & The Community
Traveling Baseball Team Names for 2023
You're not a real baseball player until you've taken an excruciatingly long bus ride to a city that hates you.
Street Team
This baseball name would also work perfectly as a street racing team name.
The Magic Bus
This traveling baseball team name can be either a reference to The Who or The Magic School Bus – or both.
Road Dogs
Feel free to misspell Dogs in whatever way seems coolest: Dawgs, Dogz, Dawgz, Doggos, Degs, whatever does it for ya.
Asphalt Eaters
Radar Glove
I love sports team names that come with a theme song.
Dirty & NSFW Baseball Team Names
Being a filthy perv is a baseball tradition as long as bobbleheads, cream pies, and foot-long hot dogs.
Tools
One-Tool Players
Pickle Ticklers
6-9 Double Play
You don't see a lot of shortstop-to-right fielder double plays, but it could happen. I haven't quite figured out how, but it could happen.
90 Foot Fetish
Poppin' Pills
Dirty Bunts
Ground Balls
Ouch!
Ground Balls would also work for a lacrosse team name, but it does mean something different.
RBI'd for Her Pleasure
Hitheads
Team Name
It doesn't take an accredited doctor of punology to come up with this hit pun. Any PhDs out there might appreciate this non-exhaustive list:
Hit-for-Brains
Feeling Hitty
Hit Talkers
Hitposters
Hit a Brick
Hitfunk
Backyard Baseball Team Names
Ah, backyard baseball – a true classic of the genre. You can't fully customize backyard baseball team names, but here are some of our favorite combos.
Little Monsters
Humongous Hornets
Junior Wombats
Now this backyard baseball team name is absolutely adorable.
Junior Giants
Now that's just ironic.
Green Giants
Delicious.
Mighty Melonheads
White Socks or Red Socks
Obviously, you've heard of these MLB teams. But did you know that if you use these names, you get special access to team facilities?
Blue Bombers
This backyard baseball name idea could be an ideal flag football team name (especially if your jerseys are blue).
Red Rockets
Clever Baseball Team Names Based on TV and Movies
According to the most current stats, metrics, and analytic tools available, it's objectively clear that baseball has the best movies.
Who Are These Fucking Guys?
Lollygaggers
Backyardigans
I also like The Goingyardigans, which is a little cockier (though it is still a reference to a kids' show).
Inglorious Batters
Champ Kind's Kind Champs
See the previous Anchorman clip for reference.
Youth Baseball Team Name Ideas
Baseball is a wonderful game for teaching kids teamwork, perseverance, and the true value of nefarious skullduggery.
The Champions
I only include this because it was my 3-year-old's answer suggestion for a good youth baseball team name. Plus for a football team name idea it is a self-fulfilling prophecy.
Bat Attitude
Scrappers
Good Eye Mates
The Good Guys
Catchy Baseball Team Names for 2023
These catchy names for baseball teams are mostly just fun to say.
Dinger Bringers
Dead Red Redemption
Just Batty
Swinging into Action
Those brainstorming catchy tennis team names may also like this idea. But grab it quick because those seeking golf team name ideas might snatch it up!
Nibblers
Dirt Devils
This might make a fantastic name for a beach volleyball team.
Weird and Strange Baseball Team Names
You might say that these team names are off the beaten basepath? Actually, now that you mention it…
Off the Beaten Basepath
Kiss-Kiss Bang-Bang Play
Diamond Thieves
U Down With OBP
[HOMETOWN] [TEAMNAMES]
Meta.
The Coolest Baseball Team Names
Sometimes you don't want to look at the same silly baseball pun all season long.
Launchers
SQUAD
I can't explain it, but I like the all caps here. It just feels right.
Big Mood
Backstops
Glovemen
Or Golden Glovemen if you want to get fancy with this cool baseball team name.
Unique Baseball Team Name Ideas
You might not understand these unique baseball team names. But that might be precisely why someone else is picking it.
Big League Chewpacbras
Free Basers
Free Basers also makes a clever softball team name.
Ropers
Hacks
Rally Hat Tricks
In baseball, a hat trick is when a batter strikes out three times in a row. This name idea might make a cool hockey team name since hat tricks in hockey are a good thing.
Glown Ups
It's a Vibe
Old School Baseball Team Names
They say that baseball is a young man's game, which may be true on the MLB level. In reality, there are many more middle-aged dudes playing rec league ball.
40-40-Something Club
This baseball name idea can also be adjusted to match whatever decade best fits your team's demographics.
Musial Suspects
OK Boomers
OK Boomers is a modern baseball team name for old-school baseball players.
Let's Get it On Base
Brooklyn Tip-Tops
I have a weird fascination with naming baseball teams after now-defunct organizations.
Baseball Team Names from Around the Web
That's it. I'm gassed. Let's bring in some arms from the bullpen to close this thing out.
Hitmen
Aces of Bases
Aces of Diamonds
Diamond Cutters
I also love this idea for a name of a bowling team.
Benchwarmers
All About that Base
Webmasters
Those seeking an esports team name could claim this gem.
No Base Like Home
League Me Alone
Ball of Duty
Ball of Duty could also work as a basketball team name idea.
BasebAll or Nothing
To be honest, the other author I nicked these last few from is me. It's actually from our fantasy baseball team names article, which also has many potential fun and funny name ideas.
More Baseball Team Name Ideas?
If you have ideas for more baseball team names, tell me about them in the comments below. I'll add the funny ones to this list.