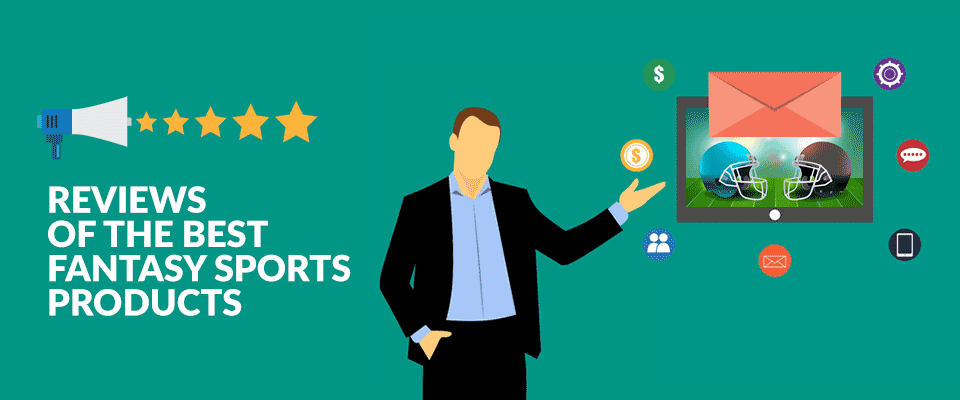 In my 20+ years of playing fantasy sports, I've used just about every product on the market. Some are fantastic. Many are not.
But when I find a product (or merchant) that I particularly like, I always write a review to tell others about it.
So I decided to create one page with all of my reviews across all fantasy sports. This page includes links to my reviews of merchant vendors, fantasy draft tools, in-season management software, DFS tools, and a few other miscellaneous items.
Reviews of the Fantasy Gear & Merchandise Vendors
If you're looking for information on best fantasy football gear manufacturers, you'll want to read through these reviews. The vendors I've reviewed are industry leaders when it comes to supplies for live fantasy drafts, league prizes, or stylish fantasy gear.
Reviews of Fantasy Sports Tools and Draft Prep Software
If you're trying to seriously compete for a fantasy championship, it makes sense to get help from the best fantasy advice sites on the web. The top fantasy sites have widgets, tools, and interactive draft software to keep you a step ahead of the competition.
Reviews of Daily Fantasy Sports Tools
Being competitive in daily fantasy sports means leveraging accurate player metrics using the most effective tools. Roster creation and contest management tools are the centerpieces of most DFS sites.
The DFS sites I review below have some of the best lineup optimizers in the industry.
DFS Site Reviews
When you start playing daily fantasy sports, you'll have to decide which DFS site to use. I spent considerable time researching every host and detail my findings in the following reviews.