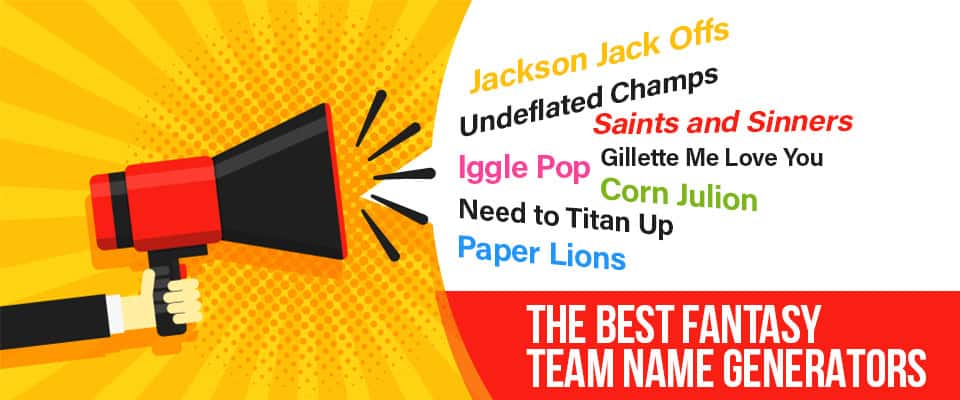 Coming up with fantasy football team name ideas is time-consuming. And the longer you play, the harder it gets to find a funny, relevant, and original name.
But before you go with Show Me Your TD's for the fourth straight year, you should try out a fantasy football team name generator. Even if you don't pick a name generated by one of these fantasy tools, they can provide that spark of inspiration that leads to a unique, hilarious team name.
Let's get right to it with my picks for the top five fantasy team name generators for [current year].
The Best Fantasy Football Team Name Generator Tools of 2023
The fantasy team name tools in this review have vastly different approaches to generating team names. Some have many configuration options to help you zero-in on the perfect team name, while others simply generate entirely random names.
Below I highlight the notable features of each tool. Give each of these name generators a try and see which works best for you.
The most customizable team name generator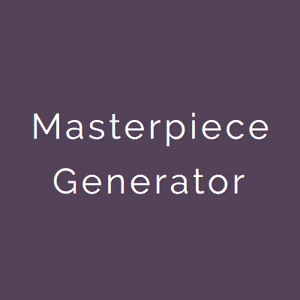 The Masterpiece Generator from Name-Generator.org offers by far the most flexibility of any name generator on the web. It has five configurable options that you can experiment with to control the names it suggests.
This team name creation tool can incorporate colors, animals, groups of people (i.e. 'cowboys'), locations, and other random adjectives to build a truly unique name.
Masterpiece also generates but up to 25 total team names at a time. Generating numerous team ideas gives you a diverse selection of names from which to choose. Name-Generator.org feels like filling out a Mad Lib, and the results are almost as funny.
---
Generate funny names with a few configuration options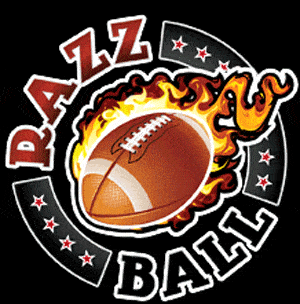 The Razzball team name generator lets users pick one category of adjectives and one category of nouns from several lists. For example, you could select Goofy Adjectives and Hair Bands, yielding results like Hyperventilating Survivors, Plaid Faster Pussy Cats, and Cinnamon Scorpions.
It doesn't take many tries before you see all of the fantasy names that a category has to offer. So the Razzball generator seems to have fewer unique team name combinations compared to other generators.
I think Razzball could improve this name generation tool by incorporating some user-configurable options. But even in its current state, it does generate some pretty funny names.
---
Generate random fantasy team names by category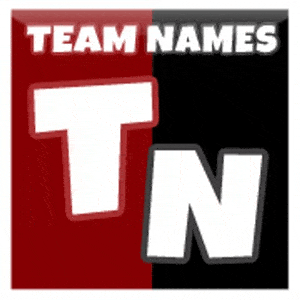 TeamNames.net is probably the second most customizable name generator I've found. This fantasy tool generates some extremely random names while also incorporating user configuration options for countries, colors, cities, and more.
So if you're looking for a team name based on your locale, this is the best team name generator by far. The configuration options let you get quite specific with the results.
Some of my favorite team names generated by this tool: Jumping Amazing Super Optimistic Noodle Squad, Nunchuck Pirates, Puck It!, and Jamaican Hopscotch Mafia (definitely need a logo for that one).
---
Generate funny, crowdsourced fantasy team names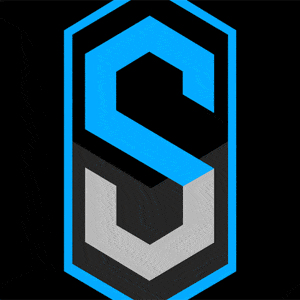 Sports Unlimited's team name generator is a smart but limited tool. While they do generate randomized team names, they also let users submit their own unique team name ideas.
User-generated names are a great angle because they allow Sports Unlimited to crowdsource the best names and expand their fantasy name database. That's pretty slick!
The only customizable aspect of their tool is that you can request a team name based on either a specific NFL team or based on their randomization algorithm. It took a little work, but I was able to generate a few funny team names with this tool.
---
Easily save your favorite randomized team names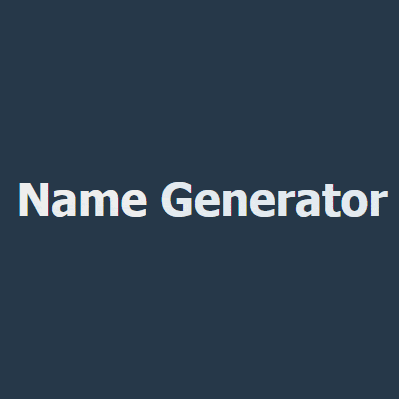 This team name generator has a thing for animals. NameGenerator.biz follows a very straightforward formula: adjective + animal name.
That said, their list seems endless. I clicked and clicked without seeing any repeats, getting names like the Wrong Leopards, The Spiteful Turkeys, and the Low Stinkbugs.
NameGenerator.biz generates team names quickly and even records each name for you. Then, you can easily copy your favorites into one big list, making it easier to compare the best names for final selection.
The Role of a Fantasy Football Name Generator in 2023
A fantasy football name generator helps save your brain for more meaningful work, like deciding on your first-round pick. No, your team name isn't the most important thing.
But remember that this name could end up on an NFL fantasy football trophy. So pick a team name that is trophy-worthy.
Unlike grade my draft tools, start sit tools, fantasy football draft apps, or even a FFB trade analyzer, the quality of a team name generator is subjective. Their value boils down to your personal taste.
A team name generator can come up with the perfect name. Or, more commonly, it can serve as a starting point to spurn your own creativity. At any rate, you'll definitely get a few chuckles while experimenting with these tools.
Why fantasy owners use team name generators
A fantasy football team's name is an extension of the owner's personality. The right name sets the tone for the season and sends a message to your fellow team owners.
And sometimes that message is My Ball Zach Ertz.
Note how the generators mix football terminology with pop culture references, common expressions, and other twists to create funny, creative combos. Then, apply your own ideas to those name generation patterns.
Configurable names versus pure random generators
There is a wide range in how much you can customize a name generator. Some tools allow you to configure inputs that can affect the results, making for more unique names overall.
Other generators produce strictly random names, often from a finite selection of prompts. These generators offer less customizability, but can still suggest some funny team names.
Team name generators using player names
If you're looking to find a fantasy football team name generator using player names (or using your own name), your best option is to try the tool from TeamNames.net. Use the City / State Team Name Generator option, but substitute your target player's name instead of providing a location.
The output isn't the greatest, but here are some suggested names for Drew Brees:
Drew Brees Mashers
Drew Brees Mutants
Drew Brees Hurricanes (ok somewhat relevant).
A better option would be to check out our team-specific fantasy name articles. In each of those articles, we wrote original fantasy team names for most popular players on those teams.
You'll definitely find some excellent name ideas there.