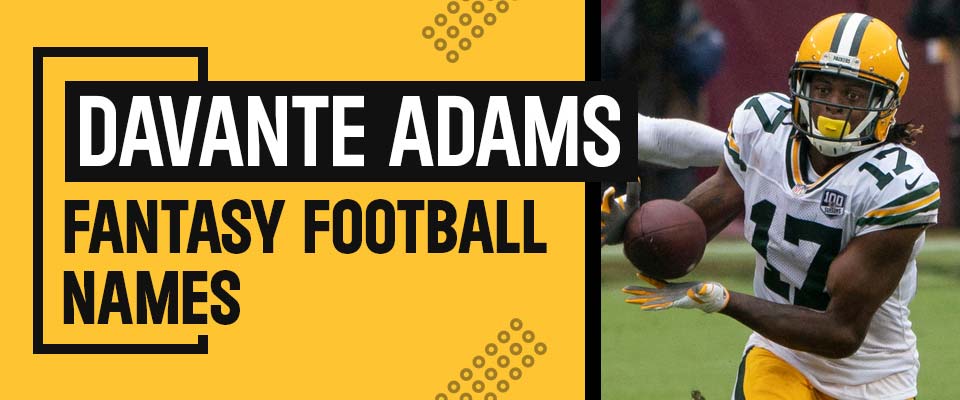 Davante Adams ranks first in targets per route, receptions per route, and touchdowns per route over the last five years. Those are states that would make any fantasy football owner salivate.
But all good things must come to an end, right?
Before the wheels come off, let's celebrate the career of this NFL legend with all-new Davante Adams fantasy football team names.
Davante Adams Fantasy Team Names for 2023
Adams has exceptional skills, a proven track record, and the potential to develop chemistry with new quarterback Jimmy Garoppolo. But in his last four seasons combined, Garappolo has thrown a grand total of 35 deep passes.
Remember, don't shoot the messenger!
The Adams Family
The Adams Family's dark aesthetic and the Las Vegas Raiders' dark colors are an interesting pairing.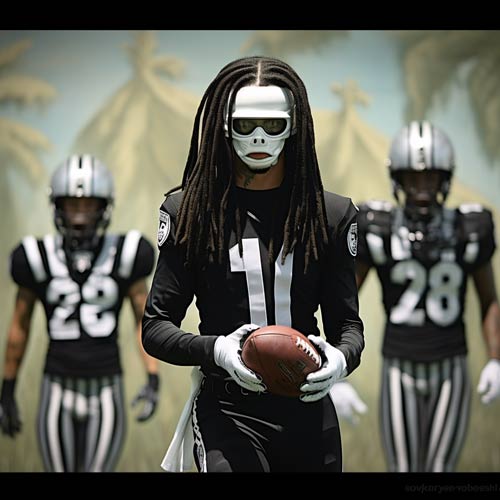 I Want you Davant Me
Davante's Peak
If Davante has reached his peak, it surely isn't evident in his performances over the last few years. Here are some of his incredible highlights.
The Adams Smashers
This Davante Adams fantasy football name is excellent for a high-scoring team.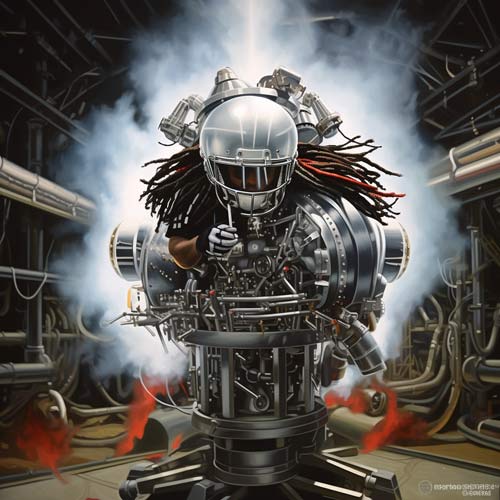 The Davante Code
Davante's Inferno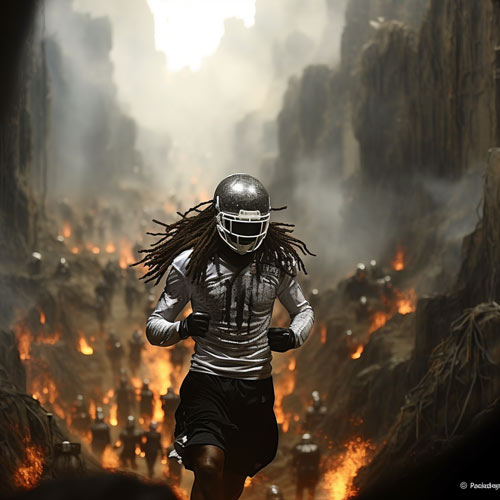 The Unsplittable Adams
Suggest a Davante Adams Fantasy Football Team Name
Your name may be added to this post!
Funny Davante Adams Fantasy Football Names
While it was rumored that Davante Adams tried to get Aaron Rodgers to join him in Las Vegas, Rodgers had a hilarious response.
Adam's Army
Davante Pythons and the Holy Grail
The Adams Bombs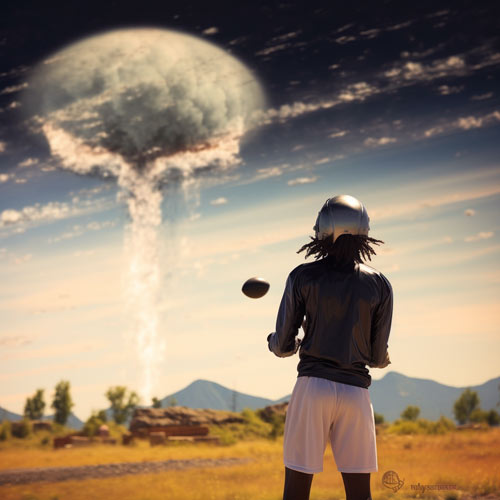 Davante's Dynasty
Davante Adams Fantasy Football Team Name Generator
Davante Adams Fantasy Football Team Names From Writers & The Community
Davante Adams Fantasy Names From the Internet
In much the same way that the Raiders swiped Adams from the Packers, I swiped these Davante Adams fantasy football names from other unsuspecting sites on the Web.
The Adams and Eves
Adams Family Values
Adam's Aerial Assault
The Adams Express
Adam's Air Raid
Fantasy Team Names for other NFL Wide Receivers