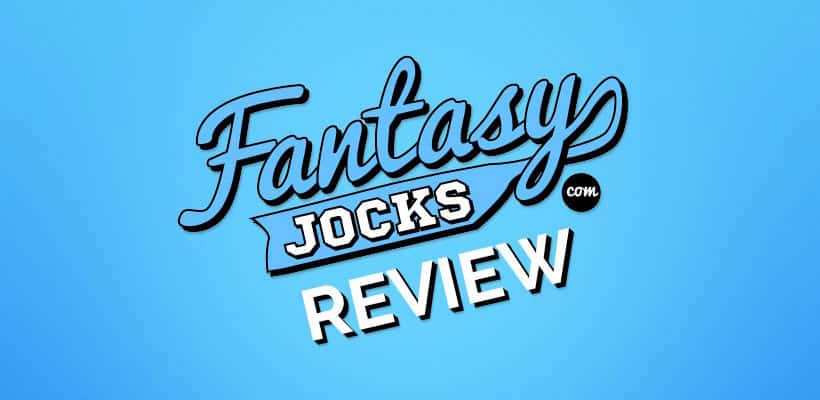 Fantasy Jocks is one of the most reputable fantasy sports merchants in the industry. In this review, I'll evaluate Fantasy Jocks' various product offerings to help you determine if they're the right vendor for you and your league.
More...
Product Scope & Quality
Fantasy Jocks has continued to expand and evolve their impressive product line over the years. Let's first cover their product scope by discussing some of their most popular products.
The best draft board kits on the market
Fantasy Jocks' fantasy draft boards are some of the most popular fantasy draft boards on the market. As a matter of fact, the first kit I'll review below is my pick for the best fantasy football draft board on the market.
Fantasy Jocks categorizes their draft kits similar to a corporate organizational chart: the farther up you are on the corporate ladder, the more features are available. The ideal kit for your league will likely be determined by the following factors:
Let's review their four draft kit offerings next.
1. The Custodian Kit
Custodian Kit Features
What comes in the Custodian Kit
Most leagues looking for a standard board will find the perfect package in the Custodian Kit. This kit includes space for enough teams and rounds to accommodate the vast majority of fantasy leagues.
Over 450 color-coded player labels are included (and regularly updated). As a bonus, the League Commissioner gets a free koozie.
But don't be fooled by the name. These are quality boards printed on 24lb high-quality paper. Also, the color-coded player stickers are wider than your average labels, stretching a full four inches.
2. The Manager Kit
Manager Kit Features
The Manager kit adds a few nice extras
For their next draft kit package, Fantasy Jocks skipped the blue collar workers and jumped right to The Manager. Just as corporate managers must keep their underlings happy, The Manager kit builds on The Custodian by adding extras for your draft and league owners.
The Manager kit includes the same draft board and labels from The Custodian kit, but ups the ante with a banner for your league champ, a license plate loser award to humiliate your last-placed team, and koozies for the entire league. The additional $20 you'll pay for this upgrade is well worth the price to spice-up your league and impress your owners.
3. The Executive Kit
The Executive Kit covers the board, accessories, and prizes
Executive Kit Details
For those leagues that are looking for a one-stop shop to purchase both a draft board and league prizes, The Executive is a great deal. In one fail swoop, you can purchase everything to cover the entire fantasy season from the draft through the playoffs.
The Executive boasts trophies for both your league champion and loser. There is also a banner for the champion and a sash/crown for the worst team to sport at your live fantasy draft. The comedic value of the sash alone is worth the upgrade to this higher-end draft package.
Other products offered by Fantasy Jocks
In addition to draft boards, Fantasy Jocks also sells trophies, championship rings, championship belts, plaques, and more. They also offer baseball and basketball draft boards and kits.
Customization options
Back when I originally reviewed Fantasy Jocks' products, they didn't have any customization options for their products. However, they have made some significant strides in this area.
You can now engrave your league name onto some of the larger fantasy trophies offered through Fantasy Jocks. If there is ample room, you can also record the yearly championship team of your league on multiple plates attached to a trophy.
Another cool customization option is the ability to engrave your league name onto a championship belt. It's a cool option, but pricey as well at roughly $200.
Freebies, discounts, & giveaways
All boards shipped from Fantasy Jocks come with a min-marker, tape, and at least one free koozie. The base price for a standard board (i.e. The Custodian) is slightly higher than your average vendor, so you'll have to decide if the extras make up for that.
Fantasy Jocks used to hold contests for free giveaways, like this one awarding a free fantasy championship belt. But I haven't seen anything similar advertised on their site or Twitter accounts.
The Jocks also sometimes have free shipping weekends, which can help if you're making a large order. Also, they will engrave some of your trophies free of charge upon purchase.
Freebies, Discounts, & Giveaways
Price, Value, & Reputation
You get what you pay for, and for what you get from Fantasy Jocks it's a great return on your investment. The value is off the charts and many of the best fantasy football books include Fantasy Jocks in their list of the fantasy merchants.
Fantasy commissioners trust Fantasy Jocks
If you're looking to splurge and want to impress your fellow owners, their Manager package will likely earn you some brownie points. Those owners looking for a single vendor to fulfill their draft and league prize needs also get a nice deal through their Executive kit as well.
Although their prices are on the higher end, Fantasy Jocks easily has the most unique and high-end products in the fantasy football space. Their championship belts are beautiful and support customization. Their fantasy rings are far and away the most spectacular on the market.
Business owners can get discount pricing
If you own a business and are looking to buy draft boards in bulk, Fantasy Jocks offers discounted rates when ordering boards in quantities of 25, 50, 75, or 100. The more kits you order, the better discount you receive.
Conclusion
Fantasy Jocks has a quality product line and their website is intuitive and easy to operate. Commissioners who are looking to go the extra mile and impress their owners would get the most bang for their buck in a purchase from Fantasy Jocks.
While their board offerings are a little pricey, you get considerable value as you upgrade through their premium kits. On the higher-end of the spectrum, their belts and rings are second-to-none.
If you're looking for a 1-stop shop for both a draft board and some extras for your league draft party, then Fantasy Jocks is the company for you.