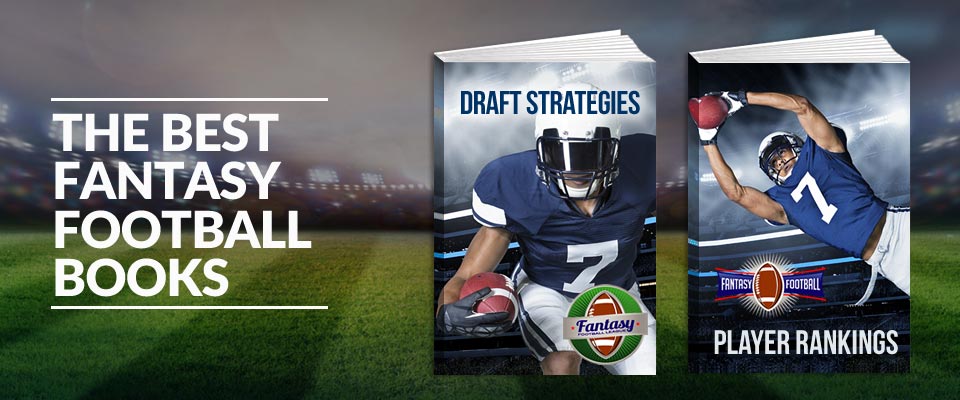 If you want to start using fantasy football strategies to your advantage, you're in the right place. Today, I reveal to you the best fantasy football books of 2022.
These books provide insight into stat interpretation, draft preparation for seasonal fantasy football leagues, and tips for excelling in daily fantasy sports.
| Fantasy Book | Category | Rating |
| --- | --- | --- |
| | | |
| | | |
| | | |
| | | |
| | | |
The Role of a Good Fantasy Football Book in 2022
Fantasy football is a popular game because anyone can play (and win). And not unlike most games, a small percentage of players will possess a drive to discover strategies that give them a consistent advantage over the competition.
That small group of obsessed owners is usually the ones hoisting the championship trophies (check out FantasyJocks for some great trophy ideas) at the end of fantasy football season.
In addition to books, fantasy football draft preparation tools are also quite helpful when planning a draft strategy.  Last year, I used a draft kit from the Fantasy Footballers to prepare for my draft (and made the playoffs)!  
You can read all about it in my review of the Ultimate Draft Kit.
Most fantasy players ignore strategy and draft on instinct
When it comes to considering a fantasy football draft strategy, most owners follow the path of least resistance. They wait until draft day, grab the latest printable cheat sheets, then work their way down the list as they make put their stickers on the fantasy football draft board.
And there's nothing wrong with that! It certainly beats cheating by looking at other owners' rankings.
Every fantasy league has those owners who come to the draft unprepared. They show up with nothing and try to use other owners' cheat sheets to make their picks.
I came up with a way to discourage this behavior and make those lazy owners pay. I created a way to generate bogus ranking sheets that look legit.
So at your next fantasy draft, generate a few of my fake cheat sheets and lay them around your draft room. Lazy owners will take the bait and commence to embarrass themselves and blow yet another draft.
Some owners are a bit more committed, maybe spending a few hours a day reading articles, scanning sleeper lists, and customizing their cheat sheets. Again, this is a legitimate (and effective) way to cram for a draft, and players sometimes win fantasy championships without doing else.
But there is a better way.
Consistent winners use proven fantasy football draft strategies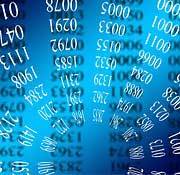 There is a small minority of fantasy owners that take fantasy football a bit more seriously. They not only want to know who the best players are, but they want to apply proven methodologies to gain a substantial advantage over other owners.
Many of these owners learn their techniques from proven fantasy pros who have documented their strategies in fantasy football books. But what makes one publication more valuable than another?
Actionable fantasy football books go beyond the purely data-driven analysis of fantasy football magazines to evaluate overarching football trends, present applicable game theory, and produce proprietary player valuation algorithms. The algorithms documented therein were developed to build fantasy championship teams starting at the draft.
Once you add these strategies to your arsenal, you'll be able to apply them in your seasonal leagues and daily fantasy contests.
Even if you head to your draft with a solid plan, it never hurts to have someone in your corner who can help you evaluate each potential draft pick. I tested a bunch of tools and documented the results in my review of the best fantasy football software for draft assistance. Any of these would be a great complement to a draft preparation book.
Draft strategies found in fantasy football books
If you're looking for the latest player rankings, cheat sheets by scoring system, or mock drafts results, a strategy-focused fantasy football book probably isn't what you're looking after. That's because much of the content in a modern strategical guide [typically] centers around broader and more evergreen topics.
These books may cover:
Team and coaching analysis providing context to player rankings
Proven draft strategies that can give you an edge on draft-day
How to adjust your strategy for any fantasy scoring system
Unique interpretations of NFL statistics and analytics
Game theory as it relates to fantasy football and, in particular, draft strategy
How fantasy football theory should influence your custom 2022 cheat sheet creation
That isn't to say that a fantasy magazine focusing on player evaluations isn't useful. It certainly is.
But being knowledgeable about player potential is only half the battle. The other half is applying that knowledge scientifically to get the most value from your draft selections.
If you're looking to add another element of excitement to your draft process, check out my article detailing fun and unique fantasy football draft order ideas. I have used most of these in my drafts, and they always add an interesting twist.
Let's look at some ways a good fantasy football book can help you succeed in 2022.
Evergreen fantasy football strategies never expire
Fantasy football strategies have evolved over the years. But at its core, the object of the game is still the same: pick the players whose collective performances will produce more points than your competition (of course, factoring your specific league's scoring configuration).
Even though this sounds simple, translating last year's stats directly into player rankings isn't a winning formula. Much can change between seasons, so you'll need to use player stats only as a guide if you want to succeed.
Statistics are only half of the battle in a season-long war
Fantasy football experts exhort various formulas for calculating player valuations, algorithms for formulating cheat sheet rankings, and strategies for roster management that use science to give you an advantage before, during, and after your draft.
These scientific principles never go out of date. And many times, they provide the edge you need to win those few critical games that determine who walks away with the championship.