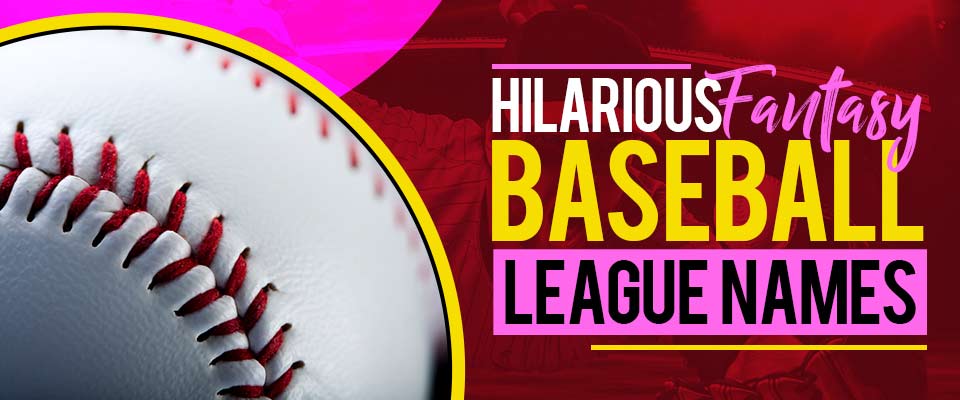 Maybe you don't mind playing in Yahoo Public League #135678901 or ESPN League #2456432871908267920, but I do. It's boring, confusing, and I hate looking at any of my meticulously chosen fantasy baseball team name ideas next to some generic random numbers.
Just name your dang leagues, people! 🙂
Well here's a fresh batch of fantasy baseball league names, so now you have no excuse.
Fantasy Baseball League Names for 2022
A good name for a fantasy baseball league tends to be either a pre-existing group name or a baseball pun. But the best fantasy baseball league names tend to be both.
Diamond Minds
Field of Fantasies
The Starting Ten
Silver Sluggers
The Brain Trust
Silver Age Sluggers
Silverhaired Sluggers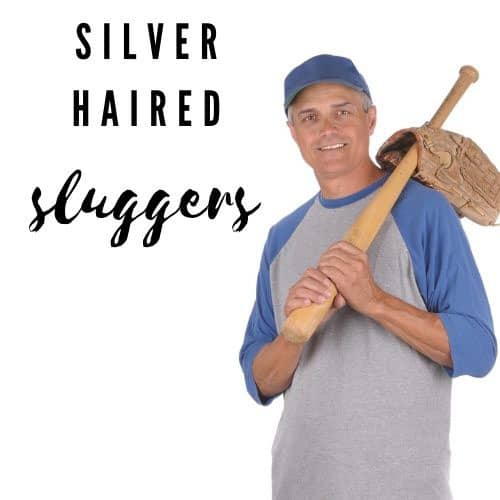 The Criterion Collection
Silver Fox Sluggers
Golden Lovers
Gang Gang
H2H Battle Royal
This name could work for fantasy baseball H2H leagues
The Chat Room
Big 12 Conference
NCAA conference names can make a pretty simple transition to fantasy baseball league names. Here are some other options to fit all your league sizes and locales:
Big 10 Conference
Pac-12 Conference
Great West Conference
Atlantic Coast Conference
Patriot League
The Thinktank
The Convocation
Knights of the Roundball Table
Technically, I think roundball is supposed to refer to basketball. But baseball also has a round ball, as do five million other sports.
The Lion Pride
Pride is one of the more distinguished animal group names, but it probably isn't the funniest. Here are some other animal-themed league names you could consider:
The Wolfpack
An Unkindness of Ravens
The Cobra Quiver
A Convocation of Eagles
A Business of Ferrets
Superhero-Themed Fantasy Baseball League Names
If your group is game, it's pretty easy to adopt a superhero-themed league name. Then, your group has a lovely, cohesive aesthetic (which is some elite-tier fantasy nonsense).
The MCU
You could also go with The DCEU, if that's your publisher of choice.
Avengers, Inc.
X-Men
You could change your seasonal league name to a different sequel title. X2: X-Men United, X-Men: The Last Stand, X-Men: Apocalypse, etc.
Legion of Super-Heroes
Justice League
The Super-Friends
League of Extraordinary Gentlemen
This baseball league name is weirdly overused for being a relatively fringe comic (and a mediocre movie),
League of Evil Mutants
This fantasy baseball league name is underused, mainly because people don't know what's cool.
Baseball League Name Ideas from Around the Web
I'm not precious about fantasy baseball league names. You're not writing the great American novel here, so steal away.
The Pete Rose Integrity Society
Bleacher Bums Baseball League
Royal Union of Baseball Braggarts
Don Zimmer Fight Club
Fantasy Field of Dreams
Inglorious Bashers
The Dirty Dozen
The Gas House Gang
This baseball league name idea is only for the educated.
More Ideas for Fantasy Baseball League Names?
If you have a funny, original idea for a fantasy baseball league name, put it in the comments below. I'll add the best ones to this article.