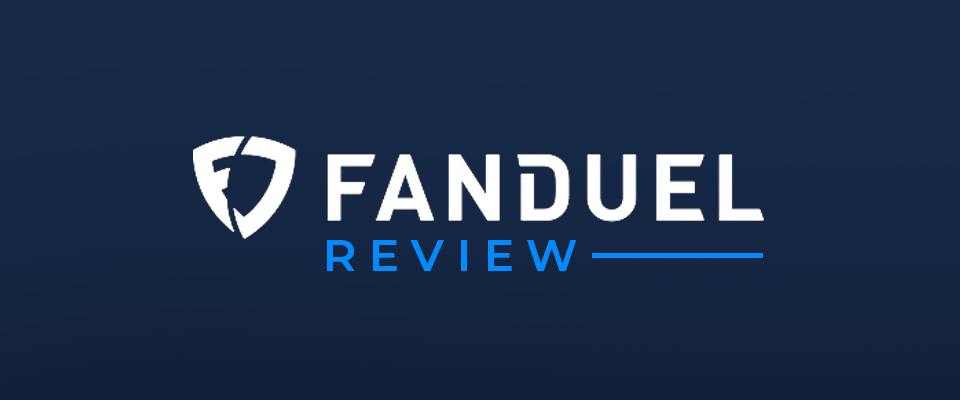 The rise of daily fantasy sports has been truly impressive. DFS has grown from a minor subset of the fantasy sports world to a 300 million dollar industry that tops seasonal leagues for dominance over the fantasy landscape.
FanDuel is one of the DFS industry leaders, offering daily football, baseball, basketball, and hockey contests, among others. In this FanDuel review, I analyze this industry giant so that you can make an informed choice about whether they're the right DFS host for you.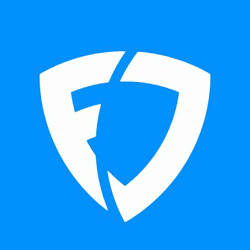 FanDuel is a popular DFS host site that allows users to play in legal, safe, and secure contests for real money. They offer a variety of contests, from high-stakes tournaments to unique variants like beginners-only contests and friends-only leagues.
They've recently expanded the sports that they offer to include soccer, golf, racing, and college football.  Their newest project is adding a sportsbook and racebook.  While these services are available in a few areas, FanDuel is actively working on expanding its reach.
FanDuel Sign-Up Deal
Create an account, make a deposit, and FanDuel will give you two free contest entries.

Sign-Up Deals

FanDuel offers free contest entries with a deposit of $15 or more.

Beginner-Friendly

FanDuel offers a variety of beginner-only contests to help noobies get acclimated to their platform.

Member Rewards
Players earn FanDuel Points (FDP) for participating in contests, points that can be used to enter more games.
Platform Services
FanDuel supports more sports and contests types than most other DFS sites, including a high-rated mobile app.
Pros
An established and trustworthy company.
A stylish, clean, and easy-to-navigate user interface.
A wide variety of contest types.
Support for most fantasy sports.
What is FanDuel? Is it Legit?
FanDuel is one of the largest providers of daily fantasy sports in the world. They have a solid reputation within the fantasy world and were one of the first-ever daily fantasy sites.
FanDuel is known for hosting fun, reliable DFS contests and for paying out winnings promptly.
The meteoric rise of FanDuel
FanDuel was founded in 2009 by employees of Hubdub, a news prediction site. They started with $1.2 million in venture capital, and by 2015 had built a company that was valued at over $1 billion.
In 2016, FanDuel attempted to merge with Draft Kings, their primary rival (I reviewed Draft Kings in a separate article).  But the mega-deal was squashed by the Federal Trade Commission. The FTC ruled that the merger would effectively create a monopoly in the DFS market.
In 2018, Paddy Power Betfair (a UK-based sports betting company) purchased FanDuel. Shortly after this acquisition, they started their foray into sports betting, a market that they are still actively pursuing today.
Annually, FanDuel pays out over $300 million in prize money.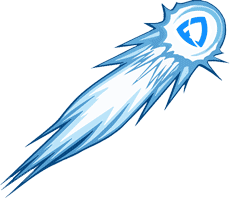 FanDuel and DFS gaming are legal in the US… mostly
FanDuel works hard to stay above-board with their operations. Their DFS games are licensed in most US states, but not all. There are still seven states where you cannot play any of FanDuel's cash games:
Arizona
Hawaii
Louisiana
Nevada
Alabama
Idaho
Montana
Washington
Their recently opened sportsbook allows for more direct gambling on a variety of sports.  But at this time, you can use their sportsbook in the following states:
New York
Louisiana
Illinois
Colorado
Virginia
Pennsylvania
Indiana
Michigan.
West Virginia
Iowa
New Jewsey
Tennessee
Arizona
Wyoming
Connecticut
FanDuel has started an activism program called FanDuel Action that works to expand DFS and other forms of sports gambling. But for now, potential customers in ineligible states will have to wait (or move).
How Does FanDuel Work?
FanDuel has streamlined its operations in recent years. From signing up to getting paid out, the entire ecosystem runs quickly and efficiently.
Signing up is faster than a Tyreek Hill crossing route
Signing up to FanDuel is super easy. If you have a Facebook account, then it's a two-click process.  
If you want to sign-up using an email address, a little more data is required. But it still only takes a few minutes.
Registration is completely free. But you need to be at least 18 years old (or 21 in Massachusetts).
Adding money to FanDuel account
FanDuel has several options for depositing funds into your account. There are three primary funding sources:
PayPal
Bank Account
Credit Card
If you're depositing directly from a credit card, FanDuel supports Visa, Discover, or Mastercard. If you use American Express, you must deposit through PayPal.
Cashing-in your FanDuel winnings
As soon as your contest is officially over, FanDuel deposits any winnings to your account. To turn these winnings into actual spending money, you'll have to request that FanDuel credit your PayPal account.
Crediting your PayPal account typically takes less than 24 hours.
You can also have FanDuel mail you a paper check, but this process takes quite a bit longer. FanDuel processes requests within ten business days, and you are subject to the caprices of the US postal service.
So join the 21st century and create a PayPal account.
How to play at FanDuel in 2022
Playing in contests at FanDuel is very straightforward.  If you've created a starting lineup in seasonal fantasy football leagues, DFS isn't much different.
First, you configure a lineup of players that you expect will do well for a particular slate of games. Those players accumulate fantasy points with their performances, resulting in your lineup accumulating points.
The team with the largest point total wins. Easy peasy!
Start by picking a sport you're familiar with
FanDuel offers contests in a variety of sports:
You'll be limited to the sports that are in season and currently have games scheduled.  Also, and this is just a personal recommendation, you might want to start with those sports with which you're most familiar.
Staying in your conform zone will increase your chances of being successful out of the gate.
Find a contest that works for your budget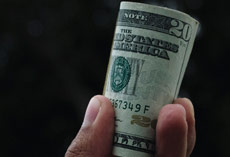 I'd love to play exclusively in $10,000 head-to-head contests. While we're at it, I'd also like to play at the $1500/$3000 Hold 'Em table at the Bellagio and have a luxury box in Yankee Stadium.
But this is the real world, and I've got a budget.
The cheapest game that FanDuel offers has a $1 buy-in. The most expensive contest will cost you over $10,000 for a seat.
I don't want to lecture you about responsible gaming. I'll say that it never makes sense to risk your rent on how many yards Ezekiel Elliott gains in a given week.
There is a contest for every budget. So have fun but be smart.
Configure a lineup with high-scoring potential
Depending on the contest type, your team will be assigned a salary cap. FanDuel assigns all players a salary based on their potential each week. Your job is to build the best lineup while staying under the salary cap.
The art of winning in DFS is finding the right blend of proven studs and surprise sleepers to maximize your overall scoring.  Maximizing your roster's potential can be a complicated endeavor.  That's why the best players lean on lineup optimization software to give them a significant edge when building rosters.
FanDuel's Guru feature is designed to assist you in creating winning lineups, but consider that other players will be acting on the same advice.  So research the match-ups, impact players, weather conditions, and other factors to help you construct a quality but unique team.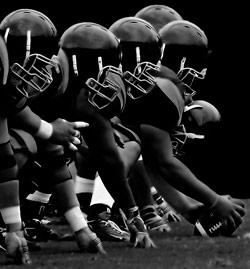 Check out my article on basketball lineup configuration where I reveal my favorite NBA FanDuel optimizer.
Track contest results and continuously adjust your strategy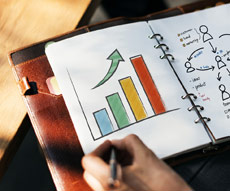 Contests hosted on the FanDuel website (and app) update in real-time. So within seconds of Todd Gurley crossing the goal line, you'll see his points appear in your contest.
Real-time stats make it dead-simple to track your team's performance throughout the day.
Once you've entered several contests, you'll start to understand what it takes to win in each contest type. For instance, in tournaments, it is common for players to enter multiple, diverse lineups to increase their odds of finishing in the money.
So constantly adjust your game as you learn more DFS strategies. Above all else, remember that daily fantasy football is only partially a game of skill.
It's also going to take a little bit of luck to turn a consistent profit.
Significant Changes at FanDuel in 2022
FanDuel is continuously trying to innovate and evolve to compete with (and even surpass) their rivals in the industry. While their primary focus has been to expand into sports betting, they continue to develop their daily fantasy offerings.
A few of the most recent additions to the FanDuel feature set include the Guru feature, expanded contest types, and nixing the kicker position from their regular DFS lineups.
The FanDuel Guru is a lineup tool that helps users construct a team with maximum potential. It offers advice about players, salary cap management, strategy, and other helpful nuggets that make preparing for DFS contests much easier.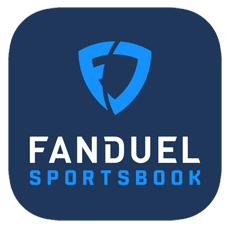 Among the newest contest types at FanDuel are Single Game contests where entrants pick five players of any position in any one NFL game. Half Slate contests allow you to configure a lineup for only the second half of certain NFL games.
They are also offering a Beat the Score contest. In these contests, you try to beat an over-under points target instead of trying to out-score opponents.
FanDuel Alternatives Worth Considering
As daily fantasy sports has continued to gain in popularity, the difference between the best DFS sites has started to blur.  There are now several popular, viable alternatives to the Big Two (FanDuel & DraftKings).
Let's take a look at a few of these lesser-known hosts and where they may have an advantage over FanDuel.
Yahoo Daily Fantasy Sports Emphasizes Fair Play
Like FanDuel, Yahoo is a proven business with skins on the wall. So you can feel confident that your money is safe on their platform.
Because the DFS industry is known for having sharks who feed on noobies, Yahoo DFS markets itself as a fair daily fantasy platform. And they've put some rules in place to maintain a level playing field.
For example, Yahoo has a strict ten entries per contest limit. Limiting entries prevents sharks and users of automated tools from entering a contest hundreds of times to gain a significant statistical advantage.
They also have a QuickMatch algorithm that pits you against similar competition in H2H (head-to-head) games. And they charge no fee for these contests.
You can learn more about Yahoo Daily Fantasy in my Yahoo DFS Review. There I reveal how you can earn reward points just for signing up.
Closing this FanDuel Review
FanDuel is a power player in daily fantasy sports. They were one of the first true DFS hosts online and continue to be a driving force in the industry.
Although daily fantasy is their bread and butter, expect FanDuel to make more noise in the sports gambling arena as laws become more progressive throughout the United States. In the not-too-distant future, expect them to be your to-go site for all of your sports wagering needs.