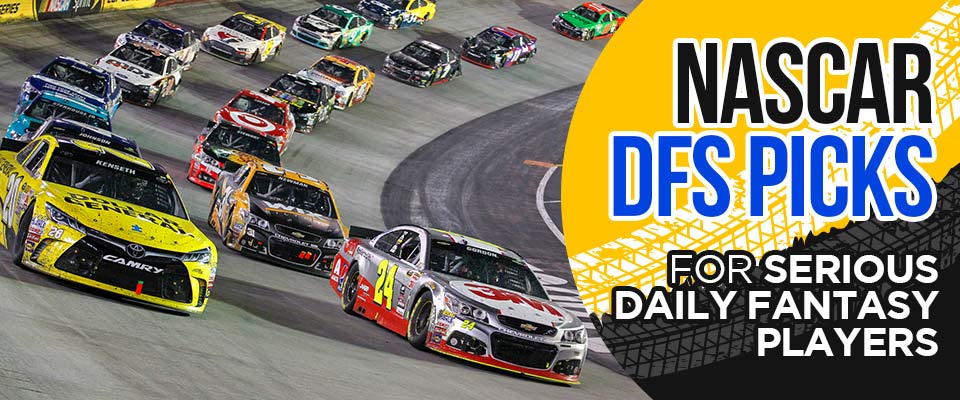 Like Dale Earnhardt and the number 3, NASCAR and daily fantasy sports are the perfect combo. Save the season-long stuff for the football and baseball leagues, fantasy racing is best when it goes by fast.
Today I reveal and evaluate the best sites for NASCAR DFS picks. These sites have a proven record of accurate racing projections and tools that help you win more fantasy racing contests.
| Picks | Rating | Reviews |
| --- | --- | --- |
| | | |
| | | |
Best Sites for NASCAR DFS Picks in 2023
With so many drivers in every race, picking NASCAR winners isn't easy. But with dedicated fantasy racing experts and actionable tools, the following sites have found the winning formula.
DFS Army has the tools and picks to win at NASCAR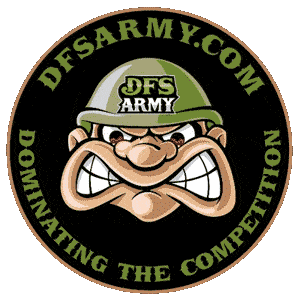 DFS Army is well-known for its suite of lineup optimizers (marketed as Domination Stations). Their NASCAR optimizer is perfect for daily contests where you want to quickly integrate their top DFS picks as you tinker with your roster.
Their weekly cheatsheets list top fantasy NASCAR picks along with unique driver insights and actionable metrics like projected points, driver exposure, and confidence ratings. Multiple racing experts publish a weekly racing cheat sheet so that you get varying perspectives. You can even review archived sheets to evaluate their experts based on historical accuracy.
A DFS Army subscription includes access to expert discussion boards, NASCAR DFS strategy articles, and members-only podcasts supporting Cup, XFinity, and Truck series. For a limited time, DFS Army is offering a free month to try out their NASCAR tools (terms apply).
---
FantasyPROS's free weekly NASCAR fantasy advice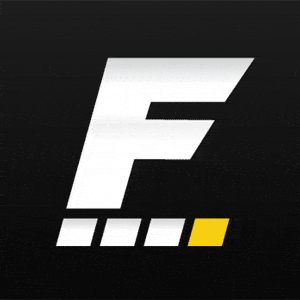 When it comes to seasonal fantasy tools, FantasyPros is hard to beat. For daily fantasy sports they have useful tools such as optimizers, cheat sheets, and value plays. Unfortunately, their tools are only available for the four major U.S. sports: NFL, NBA, NHL, & MLB.
Still, Fantasy Pros does provide free NASCAR picks for DFS players on a budget. Their weekly daily fantasy advice racing article is not behind a pay-wall and reveals their drivers to target and avoid.
I'm hoping FantasyPros eventually offers more interactive NASCAR tools and pick advice. But if you're looking for free NASCAR fantasy expert picks from a reputable site, you should check them out.
---
Leverage Expert Advice to Make Smarter NASCAR DFS Picks
NASCAR drivers are all working the same basic stock car. And most daily fantasy NASCAR players are all working with the same public driver metrics.
In both competitions, winners and losers are determined by who can best leverage these shared resources.
Are racing cheat sheets simply ordered NASCAR DFS picks?
Cheat sheets are a common starting point for any fantasy contest, regardless of sport (or at least they should be). You don't have to follow them to the letter, but they form the common language that DFS players speak.
Good cheat sheets and projections make it easy to identify sleeper picks and build potent, high-scoring lineups. For instance, DFS Army's NASCAR fantasy picks cheat sheet contains analysis and insider metrics to go far beyond static driver lists. Check it out below as well as my article dedicated to reviewing the daily fantasy army.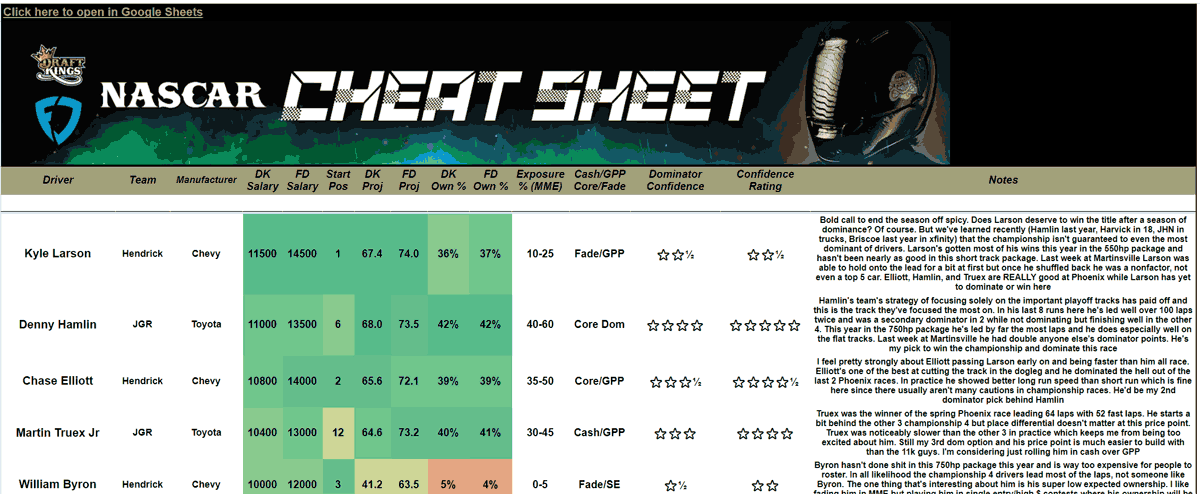 Lineup optimizers simplify fantasy NASCAR picks
Any DFS player can manually create a DFS lineup. But you should never do that.
Lineup optimizer tools streamline roster configuration to remove the guesswork of identifying the top NASCAR daily fantasy picks each week. These fantasy racing tools don't necessarily do ALL the work for you– you still have to make the tough decisions.
You can find lineup optimization tools for almost any sport. Check out our pick for the top MLB fantasy optimizer in 2023.
To optimize your racing roster using a lineup optimizer, you'll typically lock in a few drivers that are locks to perform well. From there, the optimizer will suggest promising drivers with the highest potential and will keep you under the salary cap.
Racing optimizers are a fantastic way to manage the top NASCAR DFS picks and achieve the perfect balance of stud drivers and high-value prospects. Here's a look at DFS Army's Domination Station for NASCAR, the best DFS optimizer with respect to effectiveness.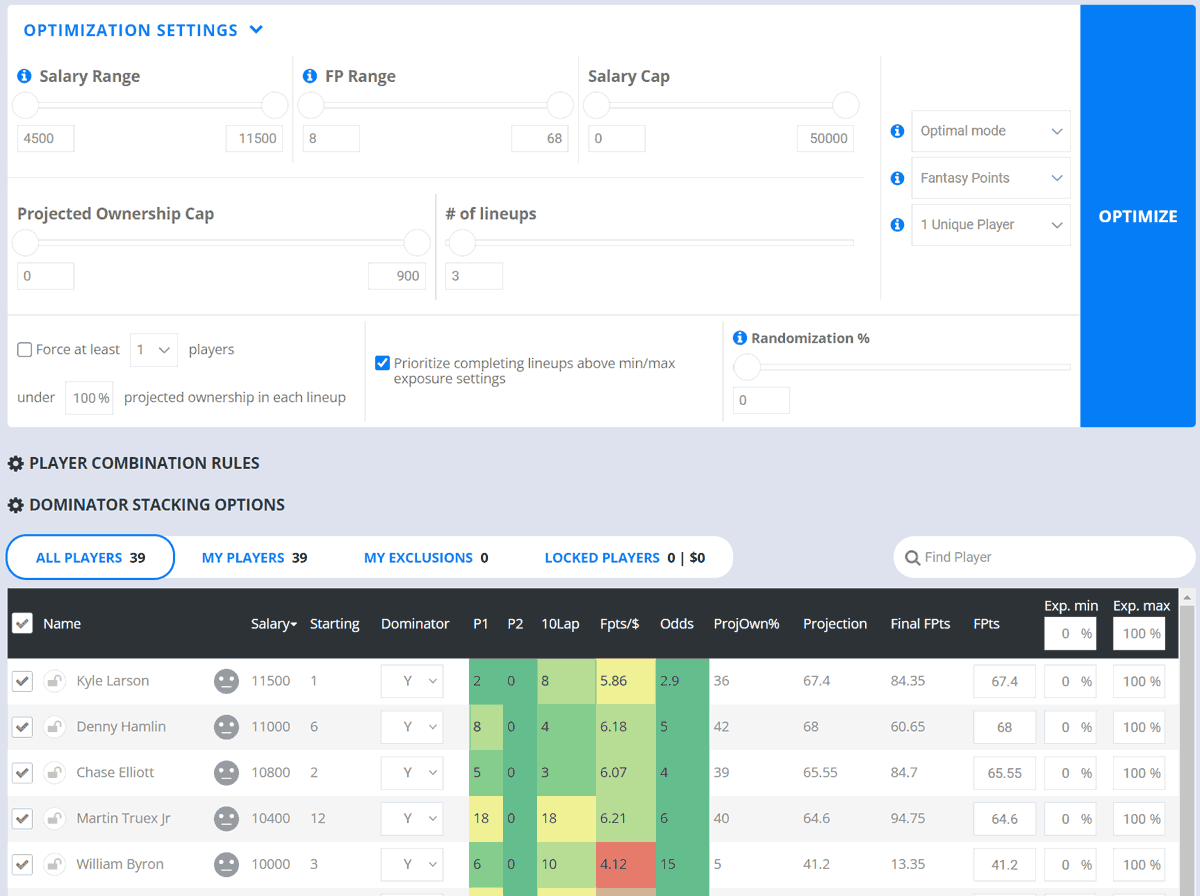 Unfortunately, there aren't many other NASCAR DFS optimizers on the market. Daily Fantasy Nerd and Draft Dashboard, the two other optimizers I use the most, only support the "Big 4" sports.
Do you try your luck in NBA DFS contests? Check out an article where I review fantasy basketball optimizers that will help you build the best NBA DFS lineup for DraftKings or FanDuel.
Collaborate on NASCAR DFS picks with industry experts
What is the best time to fill out any DFS lineup? As close to lock-in time as possible. If fantasy sports are an information war, waiting for the best information gives you as much ammo as possible before the shooting starts.
In the NASCAR War Room at Daily Fantasy Insider, experts reveal actionable driver tidbits right up to race time. While folks outside the loop generally stick to their initial roster, you can exploit that information gap and gain the upper hand. Here's a look at their NASCAR war room.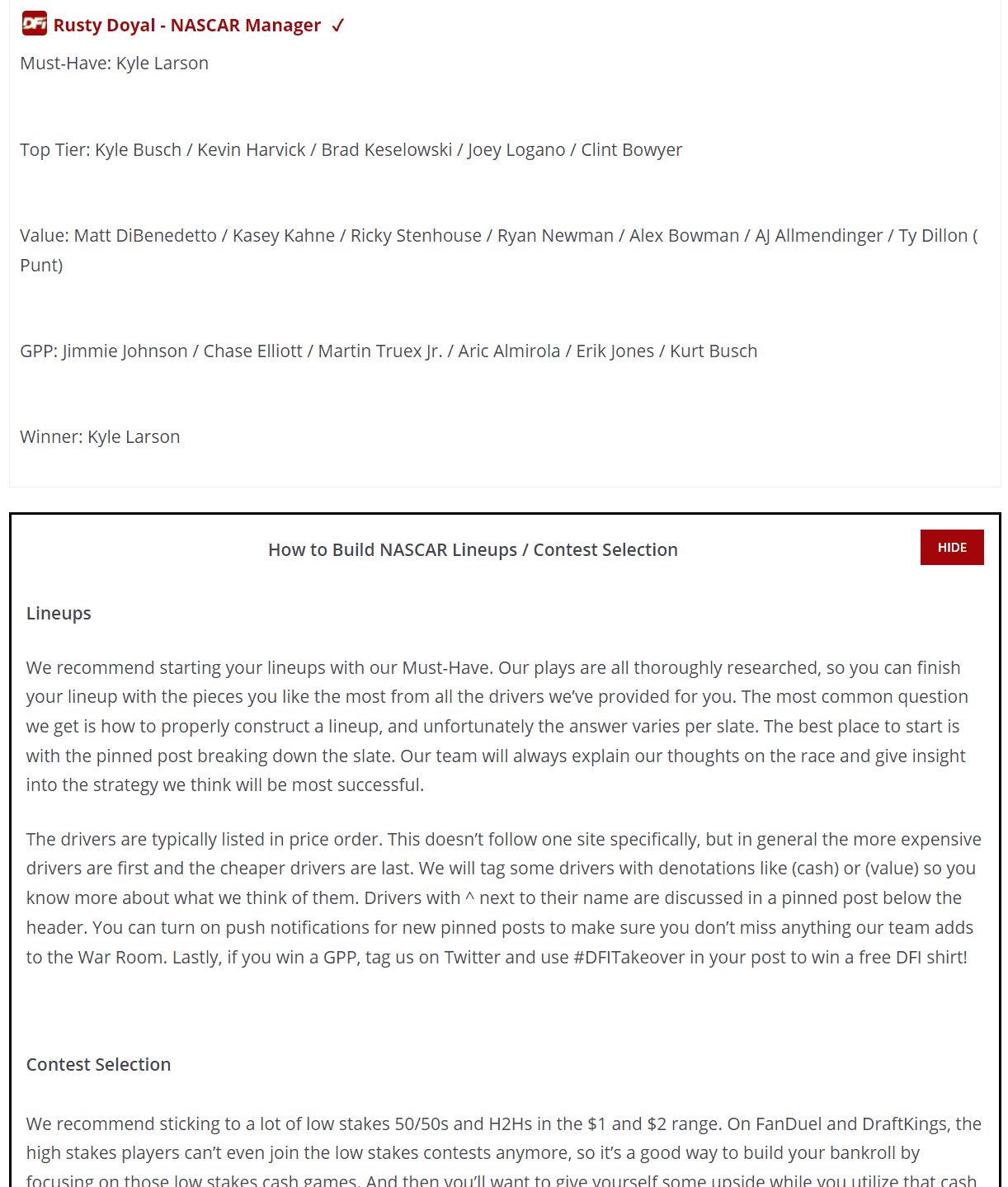 You get the same insider treatment at DFS Army, where they hold court before races on dedicated Discord channels. There, site experts on daily fantasy NASCAR talk about contest strategy and sneaky DFS plays.
| Picks | Rating | Reviews |
| --- | --- | --- |
| | | |
| | | |
Where do you get your Fantasy NASCAR Picks?
Do you know of another site with an accurate history of picking NASCAR winners? Tell me about them in the comments below.