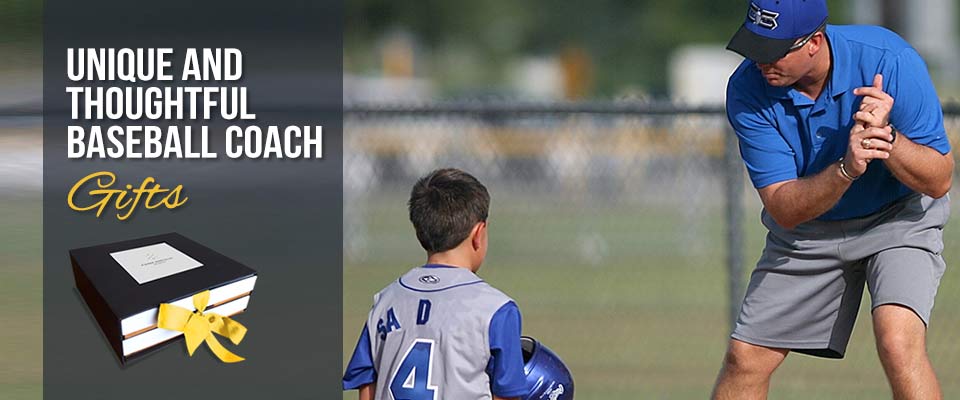 Anybody that has ever been a part of a team knows how much a great coach can mean. The trouble is that it can be hard to find a great gift that they will love, but also says thanks for all their hard work.
In this list of baseball coach gift ideas, I have hit upon several items that are fun, endearing, and enhance their love of the great game of baseball.
Baseball Coach Gift Ideas
Baseball coaches can be a tough group to find gifts for. Sure they love the game, but they also love the strategy that is involved. They love to push players to be their best, and they love to unwind after all that hard work.
I have found a couple of great baseball coach gifts that are sure to be a hit with the coach in your life. They let them broaden their knowledge of the game while also tipping a cap to a relaxing post game.
Discover winning secrets for the 21st century
In June 2014 Sports Illustrated boldly claimed the Houston Astros would win the World Series in 2017. Sure enough, just three years later they were hoisting a World Series trophy.
Astroball is the inside story of how this organization of perennial losers was built into a championship squad. The book chronicles how the Astros took their seat at the nexus of business, sports, and innovation.
This is a must read for any coach that is looking to build a winning culture. It gives a detailed blueprint of how coaches can build winning teams by maximizing the potential of all their players and staff.
Catch your next drink with this baseball bottle opener
Quite possibly one of the most unique gifts I have ever seen, the Baseball Opener is a bottle opener made from an actual baseball. They have cleverly cut a real leather baseball in half and securely affixed a bottle opener.
The ball will stick to the fridge, so it is easy to find. The opener even catches the cap, so there is no more searching the floor for a lost cap.
Baseball lovers are going to be thrilled when they receive this incredibly unique gift. Not only does it have a ton of functionality, but it is also going to look great on the fridge of a baseball fan.
Blend their love of spirits and baseball
This baseball rocks glass is just the thing a baseball-loving spirits drinker will cherish. The glass features a heavy bottom to prevent tipping and even has stitches designed into the sides to mimic a real baseball.
With a capacity of 10 ounces, the glass is more than large enough to fit a large ice cube yet still fit comfortably in their hand. The glass is hand-blown by skilled glass makers and is entirely lead-free.
This set of two glasses comes in a stylish box for easy gift giving. Users rave about the high quality of the glasses and the fact that they make such a unique gift.
Personalized Baseball Coach Gift Ideas
After a long season, you probably want to find gifts for a baseball coach that are not just fun or nice, but unique to the special coach in your life. Trying to find something that combines the great game of baseball with a heartfelt message from you or your team can be a challenge.
I came across these baseball gift ideas that combine those two things flawlessly. These items would make a great gift that you can put your own special message upon so you are giving a gift that will be remembered for a lifetime.
A personalized baseball for a true fan
What could be a better gift for a baseball fan than a baseball with their name etched on the front? This genuine regulation Rawlings baseball can be engraved with a name, a date, and any special event.
This makes an excellent gift for a baseball fan's birthday, for the groomsmen in a wedding or any other special occasion for the baseball fan in your life. The bright gold lettering is professionally etched to resist fading over the life of the ball.
One of the great things about this gift is that the name portion of the engraving is in a cursive script. This is a great gift for baseball fans because it will look as if they were a major leaguer with their signature on the ball.
Hit it out of the park with this customized mini bat
What kid did not love coming home from the ballpark with a mini bat? This gift takes it one step further with the ability for you to customize the bat with a name, date and special occasion.
This mini bat makes a great gift for any special occasion like a birthday or a wedding. It measures 18 inches and has the look and feel of a full-size bat.
In addition to a gift for an individual, this would make an excellent keepsake for members of a team to remember a great season. Any coach's littlest baseball fans will love it because it not only looks great, but it's the perfect size for them to work on their swing.
Extra Unique Baseball Coach Gifts
So I've reviewed a pretty wide range of gifts for baseball lovers. But if you're looking for something that is a little more of the beaten path, you in luck.
These two unconventional gifts include a tie to the great game of baseball, but also are unique in their style and function. These gifts are sure to please any true baseball lover.
Work on your game anywhere
As a baseball player, I used to hate not being able to practice where and when I wanted. The Rukket Baseball Net is the perfect answer to this problem.
This net is amazing in its multifunctional capabilities. You can use the strike zone size hole in the net to work on your pitching or use the whole net area to hit into.
The thing I love most about this net is that it folds down for easy storage in the included carrying bag. Don't let its light weight fool you because this net can stand up to your toughest workouts.
It's OK to play with your food
Nobody will ever say you cannot play with your food again with this mug with a glove. This is an oversized mug in the shape of half a baseball with a baseball glove above the handle.
This ceramic mug is dishwasher safe for easy care. It is great for coffee, cocoa, and even a nice bowl of soup. It also makes a great baseball gift for a kid.
Why not let them pitch cereal fastballs into their milk as they fire them into the glove. The mug comes in a stylish and clever box for easy gift giving.
Baseball Mom Gift Ideas
If you have ever played the game of baseball as a kid, you know all that your mom did for you to let you play the game you love. When trying to find her a baseball mom gift that says thanks for all you do, it can be tough to find something that is uniquely her and adds a touch of the game of baseball as well.
These two gifts are an absolute home run. They are stylish, fun, and let mom know that you appreciate all she does and lets her show off her pride and her love of the game.
Let her say she knows the finer points of baseball and parenting
We have all been confounded by the unique language of baseball. There might not be a shirt out there that captures that better than the I Teach My Kids to Hit and Steal shirt.
There is not a baseball mom out there that will not love this shirt and would not agree with the great sentiment of the message. Every parent knows that teaching the fundamentals of the game, and life, to their kids is important, but it helps to have a sense of humor too.
This high-quality tee shirt is lightweight with a classic fit. It is constructed with a double-needle sleeve and arm for long-lasting durability.
Let her show her love of the game down to her toes
The Cocomo Soul Baseball Flip Flops are an amazing gift for mom to spend summer afternoons at the ballpark. The canvas strap has the look of a stitched baseball and even has inlaid rhinestone accents.
The footbeds themselves are made of a high-quality leather upper for durability and comfort. The beds do not have a mushy feel but rather are solid for long days on her feet at the game.
Tons of moms love wearing these to their kid's little league games. They cannot say enough about the rave reviews they get on these shoes from their fellow moms.
Updated on