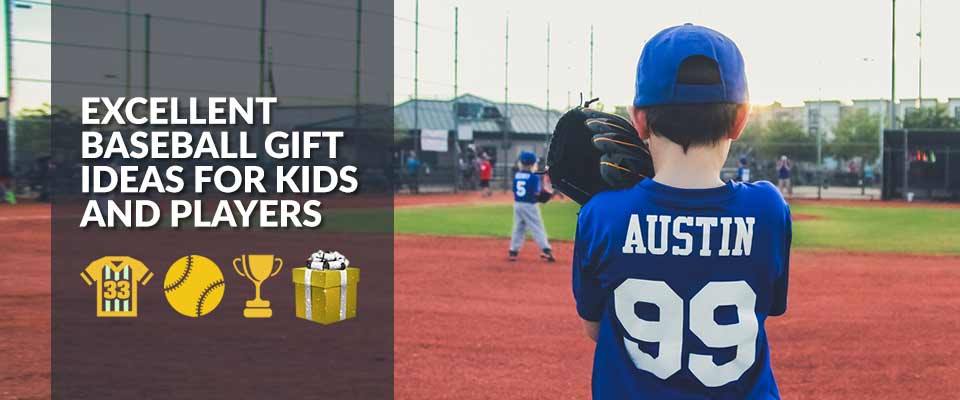 Whether they're a player, a fan, or a neighborhood baller, all little boys love baseball. But finding the perfect gift for your king of the diamond can be tricky.
But fear not! For 2020, I have compiled a list of unique, cool baseball gifts for boys of any age. You'll find stuff for youth baseball players, fans of the game, and even a few personalized baseball gifts that are especially unique.
Unique Baseball Gift Ideas For Kids of Any Age
Here are a few of my favorite baseball gift ideas that are sure to please. These are more than just generic baseball player gifts; they offer something novel that kids are sure to love.
Catch a great night's sleep with this ingenious night light
A unique baseball card they will love forever
Baseball Gifts For Boys Who Love The Game
When your boy loves the game of baseball, it goes without saying that he would cherish a gift inspired by the game he treasures. The problem is that you want to find a gift that is original and different.
Some of these gifts are as funny as they are uncommon. They offer boys who love the game a gift that screams baseball with just a little bit of irreverence.
The baseball print that speaks the truth
A little dab will do ya
Cool Baseball Gifts For Players
If you're looking for baseball gift ideas for a boy who is a baseball player, chances are they have all sorts of baseball gear. As such, it is somewhat difficult to find a gift that they don't already have.
I researched and found three baseball gifts for players that most of them have likely never seen.
The bedside baseball lamp for a big hitter
The shirt that offers simple instructions for life
Strong hands are a must for baseball players
Personalized Baseball Gifts For Boys
There may be no better way to show how much someone means to you than by getting them a personalized gift. But when searching for a personalized gift with a baseball theme, you may find your choices are limited.
Here are some personalized gifts with a baseball twist for those of you who like to go the extra mile.
Customizable Seed Sacks are your player's snacking solution
A great tee with their name and number
Updated on